Delhi
8 Spectacular Locations In South Delhi That Are 10/10 Perfect For A Photoshoot
Are you tired of putting up the same selfie on multiple social media platforms, clicked from a different angle, since the lockdown started? Don't worry, folks, we're all in the same boat & that's why we've decided to help you revamp your Insta game with these heavenly locations tucked away in South Delhi! Check out these places & we guarantee you'll fall in love with all of 'em!
1. Sunder Nursery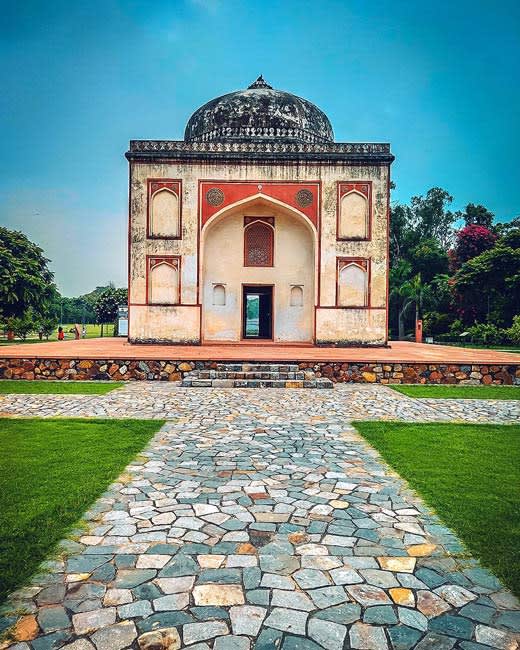 Picture Credits: dostksaath
Located amidst the most historical & renowned monuments of Delhi, this place holds the kind of serenity that anyone who visits will feel truly at peace. A different kinda high for people who live for such scenery, this place is gonna add that oomph factor to your Insta game. Bring your DSLRs and prepare to click away here!
Where | Sunder Nursery - Nizamuddin, adjoining Humayun's Tomb, Nizamuddin West
2. Hauz Khas Village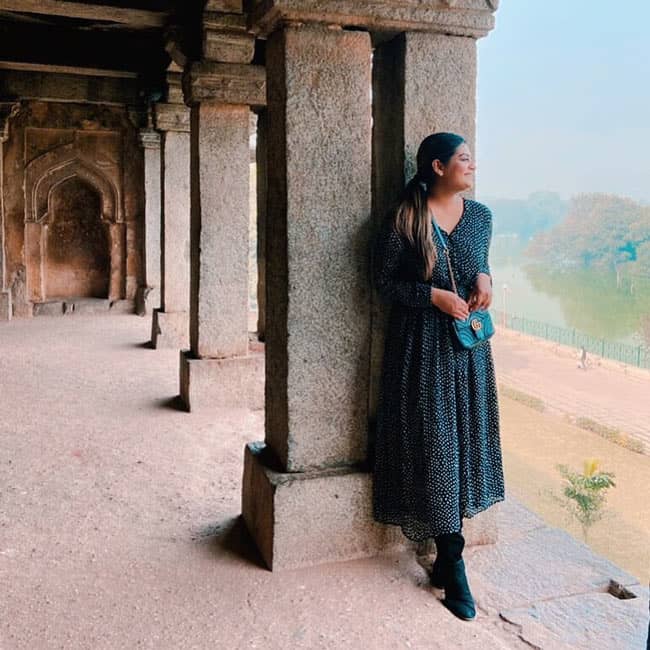 Picture Credits: rinisphere
We swear by HKV, our very own go-to place for a year-long collection of pretty AF pictures. The lake gives all 'em hilly feels and the tombs & monuments are just perfect for a full blown photoshoot. It's a couple-favourite spot in town but the third wheelers enjoy the scenic view way more. The amazing cafes, restaurants, clubs and bars adjacent to the fort are just an added bonus, so pop by soon!
Where | Hauz Khas Village - Deer Park, Hauz Khas
3. Champa Gali 
Picture Credits: nehaanand25
Champa Gali is famous for its cafes, but it offers much more than just that. The graffiti on the walls and the aesthetics of the place at dusk are a sight for sore eyes. Even the tiny little corners between two cafes have something to offer to your camera rolls, so dress up in your most Boho OOTD and scamper over!
Where |  Champa Gali - Khasra 258, Lane, Number 3, Westend Marg, Behind Kuldeep House, Saidulajab, Saket
4. Lodhi Gardens  
Picture Credits: peculiarframes
If you're someone who gets really excited upon seeing gardens and lush green bushes with the touch of an old tomb in the background, this is the place to be. The ideal time to click a really good picture would be early in the morning, because it's also the natural habitat for loads of birds. Bring along a picnic basket and a good book and make a day of it!
Where | Lodhi Gardens - Lodhi Road, Lodhi Estate
5. Dilli Haat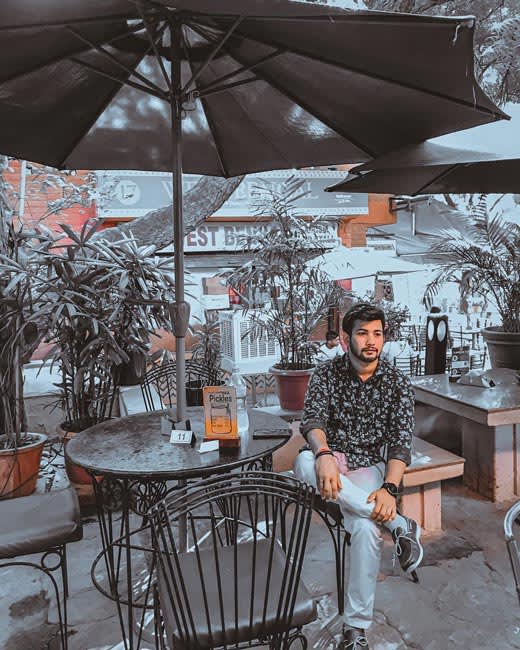 Picture Credits: abhishek_samby
This place is the perfect blend of arts & crafts, cultural activities and cuisines from all over India. It has the ambience of a rural village in an urban setting which means that each picture you take is gonna be one in a million. Candid photography would fit better in this type of location, so do visit with your pals and shoot away!
Where | Dilli Haat - INA Market, Dilli Haat, Kidwai Nagar West
6. Lodhi Art District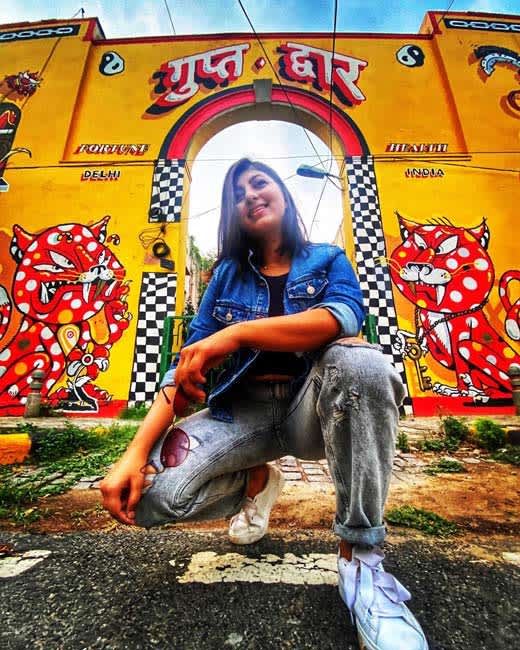 Picture Credits: galwithwings
India's first open-air art district with bomb-ass wall paintings by some exceptional painters is reason enough to run towards this beauty. A totally Insta-worthy place which will surely give your profile an edge over others, go kick-start your photoshoot right here for some crazy awesome selfies!
Where | Lodhi Art District - 261, Block, 15, Block 15, Lodi Colony
7. Khan Market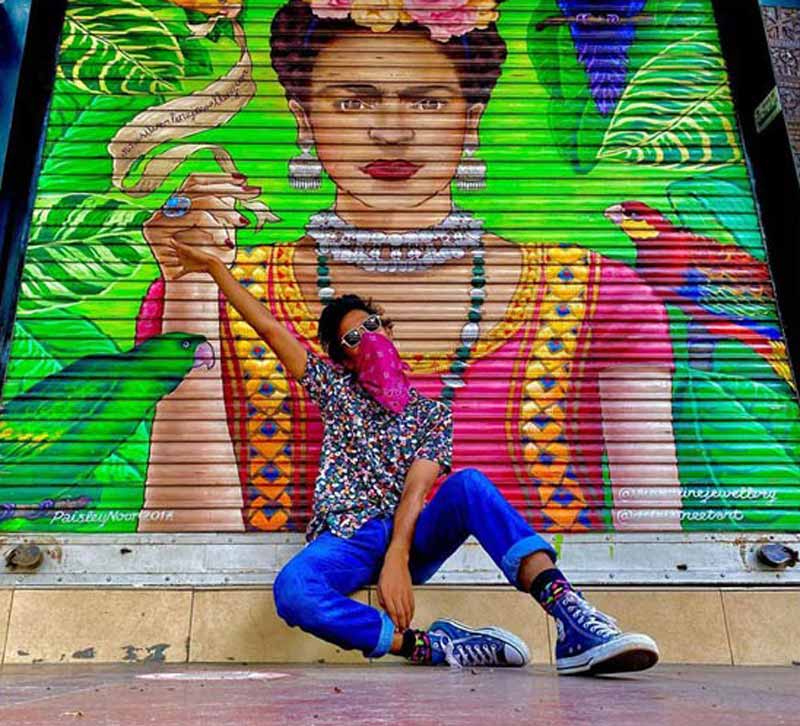 Picture Credits: varun8340
With all kinds of big brand names and eateries lined up in a single neighbourhood, Khan Market is a superb place for a selfie spree and photoshoot spread. The restaurants have fantastic lighting so your photos can shine even in the dark. Head over to this place for some fab pictures that'll grace your Insta feeds!
Where | Khan Market - 61A, Khan Market, Rabindra Nagar
8. Agrasen Ki Baoli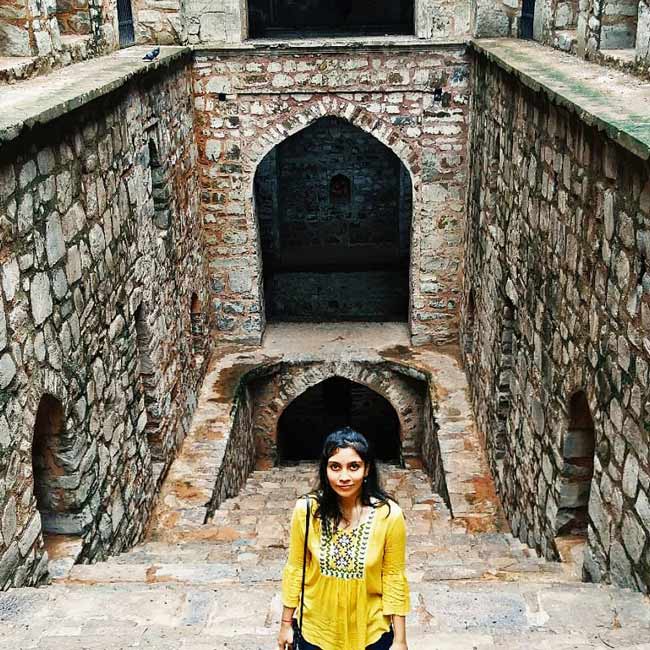 Picture Credits: visual_comfort
There's a reason why this location has been used in several Bollywood movies till date. This protected monument is an iconic place for shooting films, short videos and of course, endless pictures. The place gives out very historic and rustic vibes which can also contribute in making your photos thematic, so defo bookmark this one! 
Where |  Agrasen Ki Baoli - Hailey Road, KG Marg, Near Diwanchand Imaging Centre
Don't keep your followers waiting - visit these locations for a flawless collection of photos in your album and make sure to only take those friends who can tolerate your 'One more picture please' refrain!