Delhi
8 Sizzling Stalls Dishing Meaty Delights At The 60-Foot BBQ Trailer @ Horn OK Please Fest!
Delhi's Original Food Truck Fest - Pepsi presents Horn OK Please is gonna be a meaty delight people! Yes, y'all meat lovers, if you didn't know already then, listen up - there's gonna be a 60-foot-long live BBQ Trailer set up at this fest and we can't wait to gorge to our heart's content! So get ready with your beer 'cause we're listing 8 ah-mazing stalls that will be sizzling up the BBQ Trailer and you gotta check 'em out while you're there! 
1. Jom Jom Malay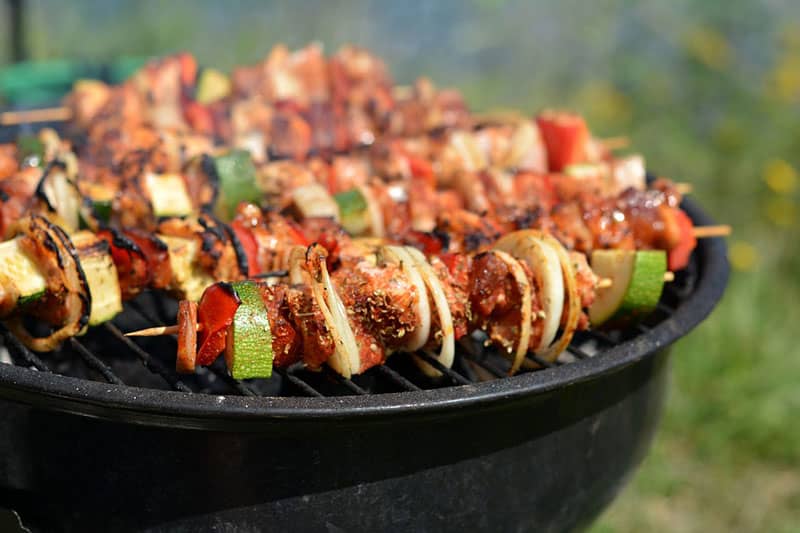 First up on the list are the Malaysian and Asian food specialists and our personal faves - Jom Jom Malay! Coming in with their yummy and oh-so-satisfying baos, traditionally prepared skewers, stuffed Malaysian pancakes and so much more that you'd be spoilt for choice. Catch 'em at Horn OK Please! 
2. House Of Tigers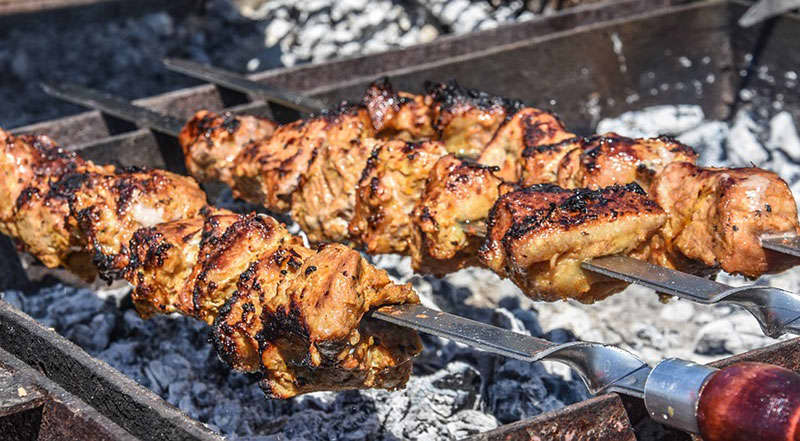 Coming in from GK I, these guys have always been a favourite for the locals and we're SO excited to actually see them do their magic! They have so many dishes lined up for y'all and we can't wait to get our hands on their Lahori Chicken Tikka and Beetroot Shikampuri Kebabs all ready to be teamed up with garam garam rumali rotis *yum, yum*.   
3. Smokey's BBQ & Grill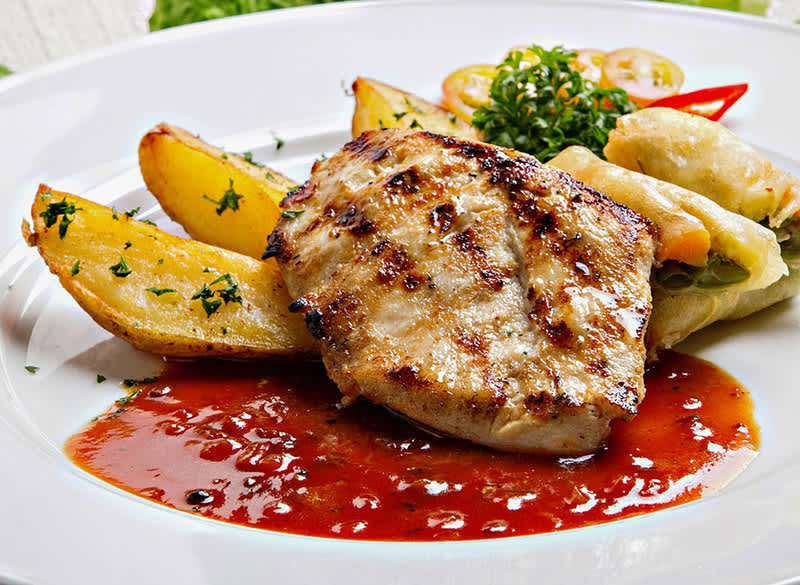 This Is A Representative Image
One of the hippest places in Khan Market serving some of the most delicious European and American food is headed to Horn OK Please, Delhi's Original Food Truck Fest! Smokey's will be behind the grill and will be ready to serve delicious steaks, sausages, burgers and hot dogs and we can't wait for 'em to fire up the grill!   
4. Bira 91 Chilli BBQ Stall

You can never go wrong when Bira 91 is involved, people! Setting up the rad AF Bira 91 Chilli BBQ stall on Sunday, 5th of November, these guys will be dishing up grilled meats infused with Bira 91! They'll have Spice Jumbo Chicken Wings, Wheat Mutton Burger with Fresh Jalapenos, Beerwurst Sausage in a Bun, Spicy Poutine with Roasted Peppers and Mushrooms in a Bira 91 IPA gravy and Beetroot and Sweet Potato Burger with Caramelized Onions and Wasabi Mayo *OMG*. Do we REALLY have to tell you to head to their stall on Sunday during the fest?!  
5. Lahori Gate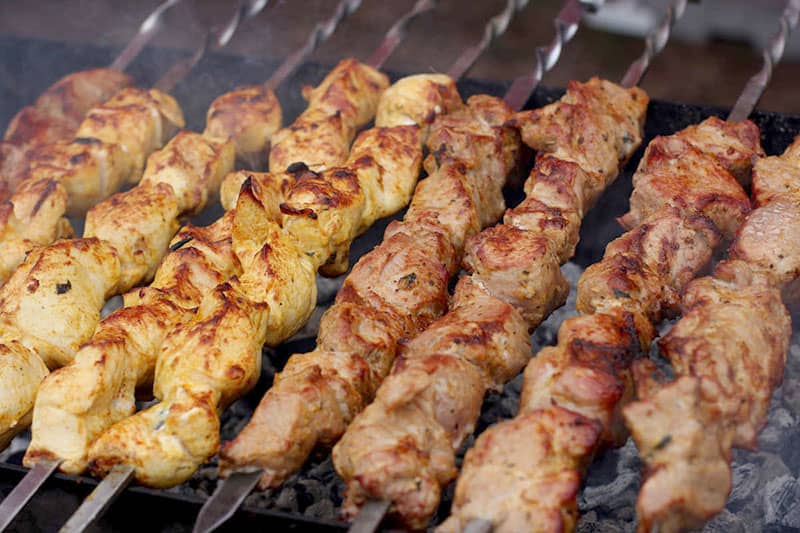 The connoisseurs of Mughlai cuisine, Lahori Gate from Mehar Chand Market are all set to serve you Gosht Barrah Kebabs, Kakori Kebabs, Murgh Gilafi Seekh, Tandoori Kumbh, Paneer Tikka, Galouti Kebabs *wiping drool from our faces* and so much more that we're sure you'll be camping near this trailer throughout the fest! 
6. Chateau Kitchen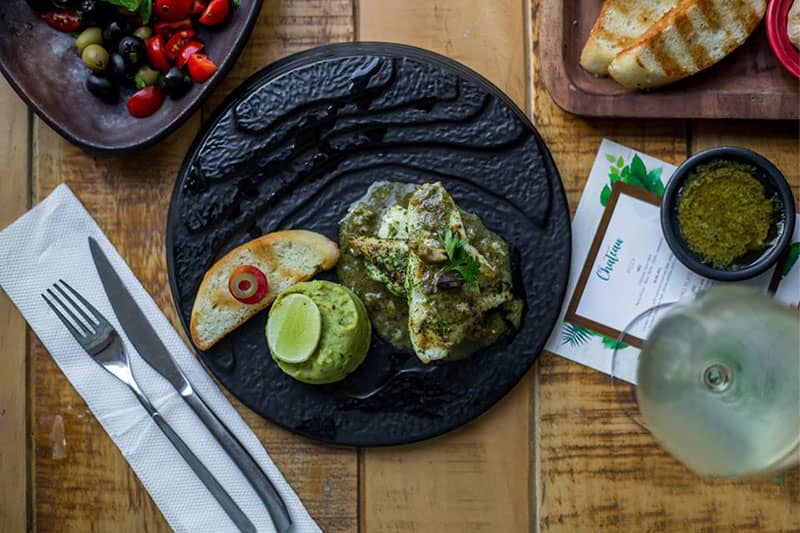 Adding a little Mediterranean-Italian flavour to the long line of stalls settin' up at the 60-foot long BBQ Trailer are the peeps from Chateau Kitchen! With exceptionally precise selections of spices and perfectly put together flavours that'll transport your tastebuds to heaven, this one is something you cannot miss when at HOP!   
7. Pick Up Line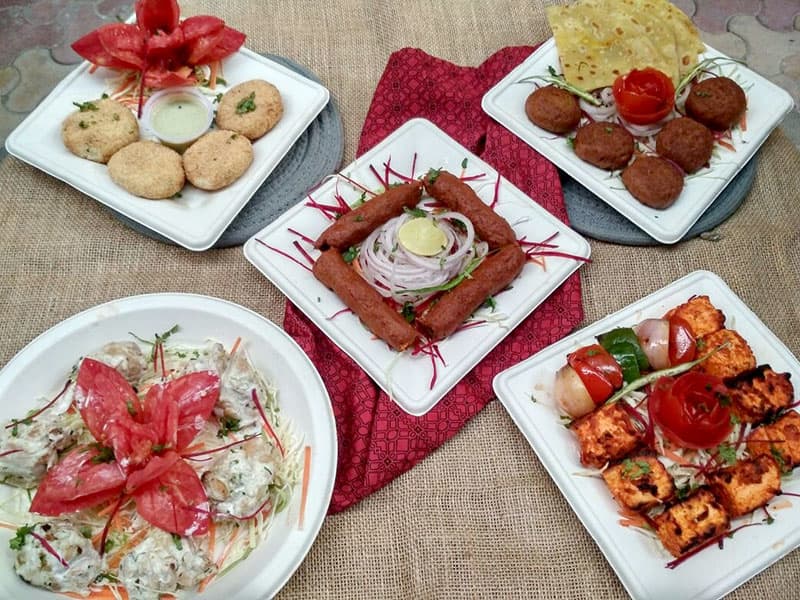 Did we tell ya that this BBQ Trailer is gonna be a meat-lover's paradise? If you weren't convinced yet, then you have to go check out Pick Up Line's BBQ stall! Filling up the air with the mouth-watering aroma of Mutton Kakori Kebabs, Chicken Mutton Tikka, Paneer Shashlik, Dahi Ke Kebab and loads more dishes, these guys will be serving heaven on plates to us!  
8. Charcoal
Our home delivery messiah from Safdarjung is gonna be behind the grill at this fest and we couldn't be more excited! Ready to serve their delicious Murgh Tikka, Tandoori Seekh, Lasooni Tawa Jhinga, Keema Masala and so much more, we're already drooling here! 
Smokey meats, yummy veggies, chilled beer and good music, could you have asked for anything more? We'll just meet you there then, shall we?!
Dates | Saturday & Sunday, 4th & 5th November
Timings | 11 AM - 10 PM
Location | Gate No. 14, Jawaharlal Nehru Stadium 
RSVP On FB Here | https://www.facebook.com/events/1955604748029371
Buy Your Tickets Online Here | https://goo.gl/G3oBzJ
Tickets will also be available at the venue!