Delhi
8 Reasons Why South Campus Students Feel They're Way Cooler Than Those From North Campus
South Campus or North Campus, which side of Delhi University is cooler? The debate is never-ending and while both the parties have great arguments to prove themselves better and cooler, we'll step aside and let you guys decide. And to help you with that, we have listed out some reasons that make the South Campus students feel way better than their Northern counterpart, read up!
1. Foodie Hub - Satya Niketan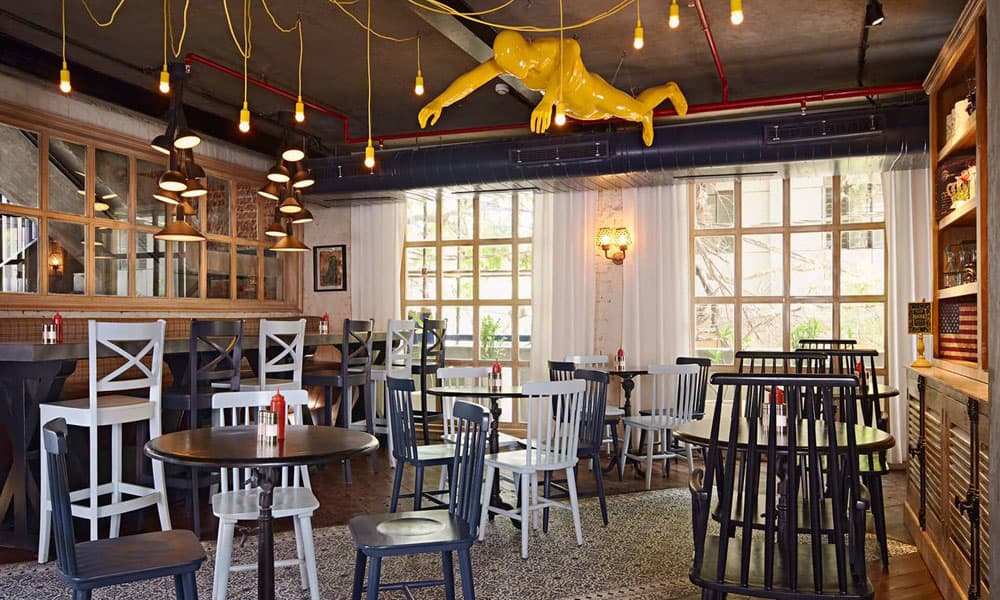 Satya Niketan is popularly known as the Hudson Lane of South Campus but hey, let's not undermine this place. It's basically a foodie's hub and has options like Big Yellow Door, QD's, Woodbox Cafe, Echoes, Chowringhee, WAFL, Kev's Cafe and tons more where you can head to for a post-lecture bite. So, if the North Campus walas thought that Hudson was the coolest student-friendly place, then we'd say it's time to think again!
2. For All Your Shopping Needs - Sarojini Nagar & GK - M Block Market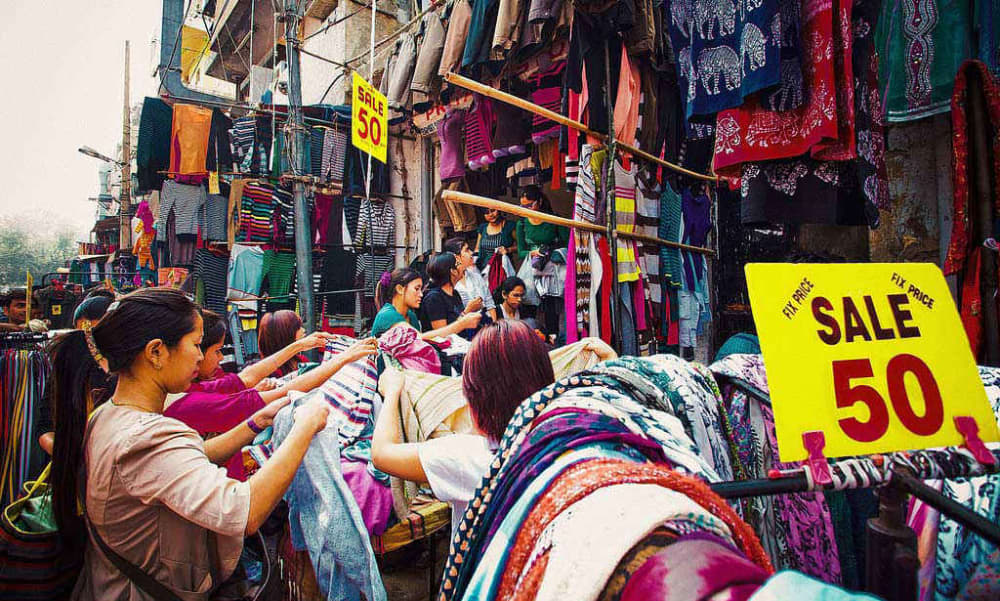 If North Campus students thought that Kamla Nagar was the ultimate street shopping destination, then let us burst your precious bubble, guys. Sarojini Nagar is the ultimate street shopping spot in town where you can score the trendiest clothes, accessories, footwear, handbags and much more. And also, how can we miss out the M Block Market in GK I?! Here, you can snag floral printed t-shirts, flowy dresses & midis, cool clutches and basically everything that you can think of. So, we think this round clearly goes to South Campus!
3. Leather Jacket & Bags Shopping @ Yashwant Place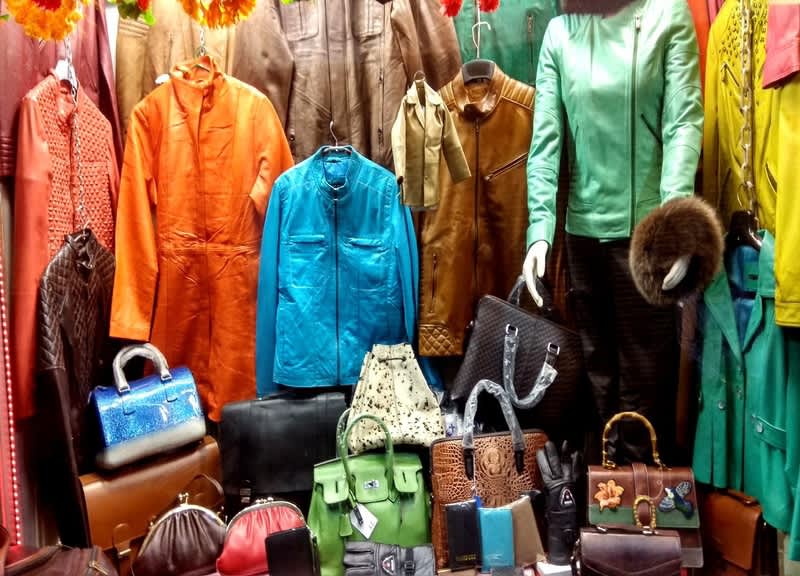 Leather boots, jackets and bags are absolute must-haves in Delhi's winter and since our broke self can't afford those branded shoes, the South Campus walas simply head to Yashwant Place Shopping Complex. This place is a haven for leather products and you can grab genuine or faux leather backpacks, wallets, shoes and even jackets here at pocket-friendly prices. So, brush up your bargain skills, after all, winter is coming, guys!
4. A Host Of Peppy Bars To Chill At In Khan Market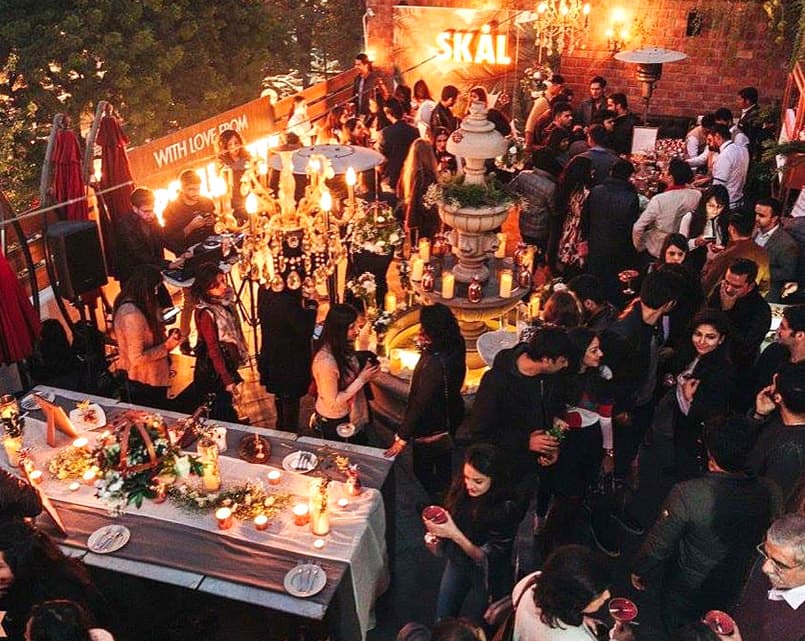 Parties, parties and more parties - that's what college life is all about and no one understands that better than the students in South Campus. With Khan Market, the coolest hangout place in town nearby, the students from this part of the campus make sure they take full advantage of this fact. You'll find this market brimming with students, partying the night away at Public Affair, The Immigrant Cafe, The Chatter House and tons of other rad places!
5. The MOST Iconic Place To Chill At With Your Buddies - Diggin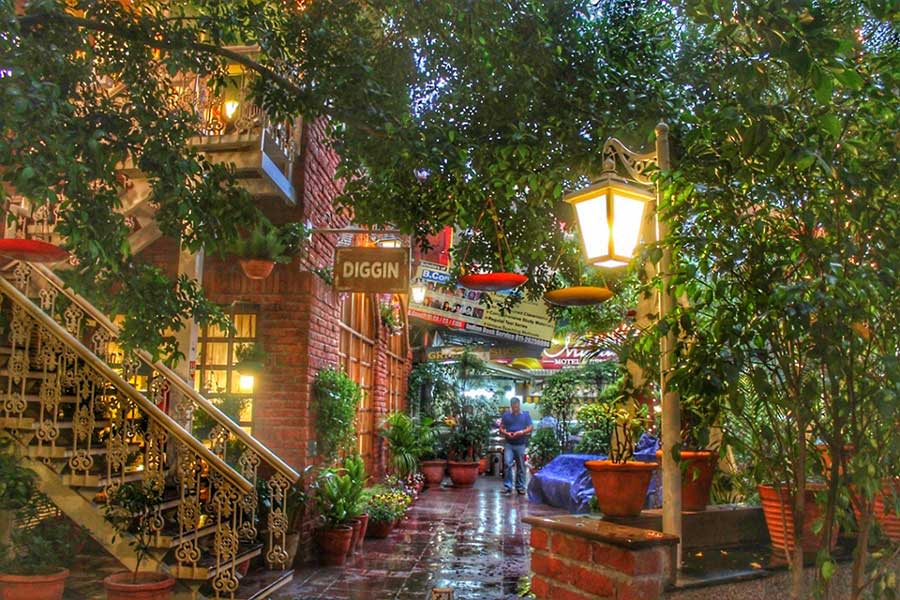 Okay, Diggin is legit one of those iconic places in the city where you can sit with your friends, devour finger-licking Italian food and enjoy a good conversation. The vibrant and earthy ambience of this place surely adds to the charm and makes it one of the most popular hangout haunts of all the South Campus students. Umm, Northerners, got something that could match this?
Where | Diggin - Anand Lok And Chanakyapuri
Meal For Two | Rs 1,400
Timings | 11:30 AM - 11 PM
Call Them | +91 11 2611 0787
Check Out Their FB Page | https://www.facebook.com/diggincafe/
6. For That Mandatory Dose Of Caffeine - Taj CCD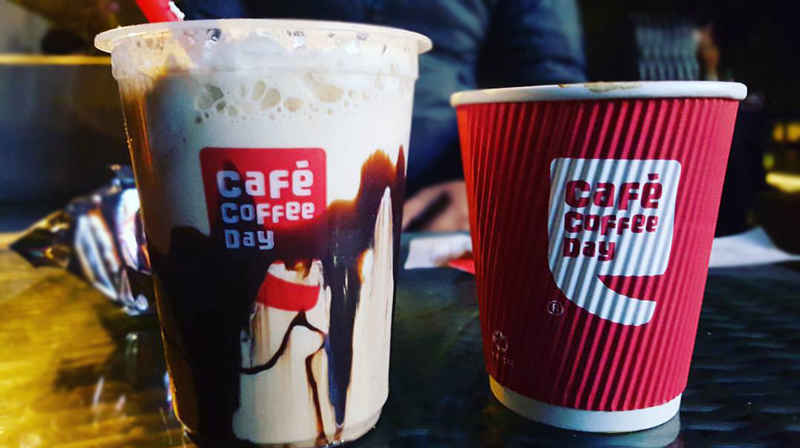 Cafe Coffee Day is synonymous to java for all of us and if you're a South Campus student then the CCD opposite Taj Palace Hotel HAS gotta be one of your favourite places in town. It's not the coffee but the whole chiller ambience around the place that makes it so popular amongst the students. So if you plan to take your bae out for a date, then drop by this place because a lot can happen over a cup of coffee, peeps (Wink Wink)!
Where | Cafe Coffee Day - Pallavi AWWA Complex, Opposite Taj Palace Hotel, Chanakyapuri
Meal For Two | Rs 500
Timings | 9 - 12 AM
Check Out Their FB Page | https://www.facebook.com/cafecoffeeday/
7. The All-Time Fave Lunch Place - Rajesh Khanna's Van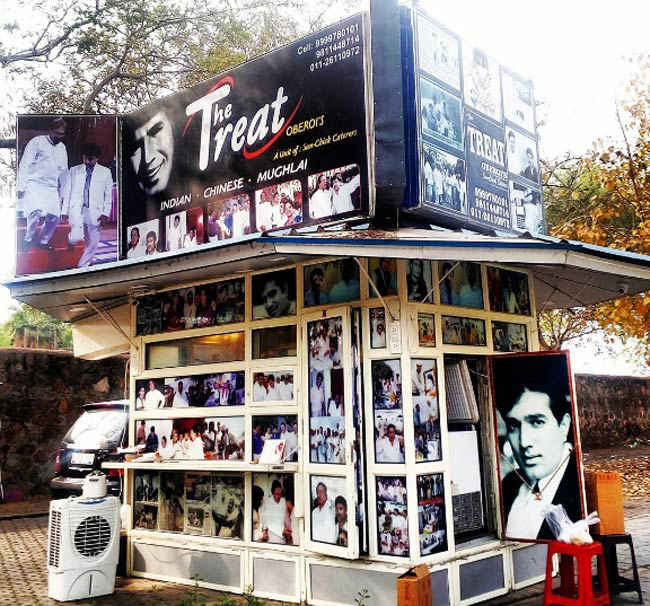 Located behind Jesus & Mary College, you can spot a kiosk called The Treat that's adorned with posters of superstar Rajesh Khanna all around and that's exactly why the place is popular amongst the students as Rajesh Khanna's van. The stall is usually buzzing with students during the lunch hours and their Afghani Kebab and Mutton Korma are something you absolutely can't miss out on!
Where | Behind Jesus & Mary College, Chanakyapuri
Meal For Two | Rs 500
Timings | 12:30 PM - 1 AM
Call Them | +91 9999 780 101
8. The Coolest Amphitheater Of DU - KNC's Chaupal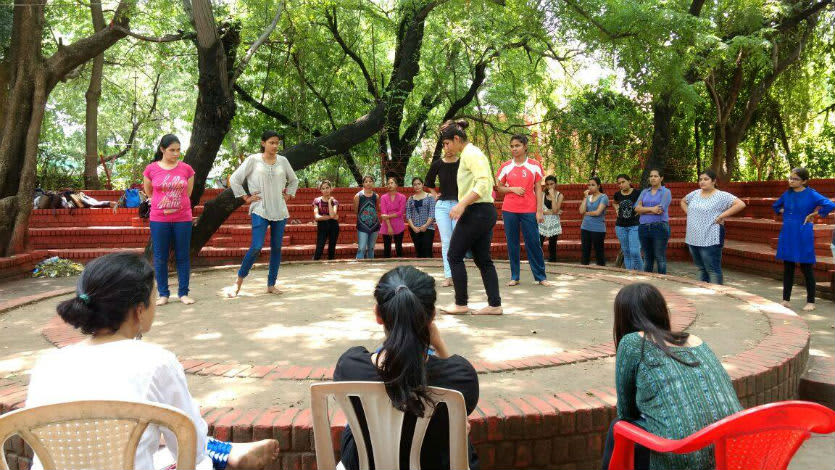 If you consider KNC's Chaupal a usual amphitheatre, then you surely haven't checked out this place in person. This spot is always teeming with students, either chilling with their friends or simply practising their lines (the Lakshya theatre society). The real charm of this place is seen during the annual college fest, so, do check it out!
Where | Chaupal - Kamla Nehru College, August Kranti Marg
So, North Campus peeps, not feeling so cool suddenly, huh? (Sly smirk)