Delhi
8 Reasons Why Horn OK Please Is Perfect For That Extra Special First Date!
Hello, lovebirds! This time, the 7th edition of Horn OK Please - Delhi's Happiest Food Festival, presented by MAGGI FUSIAN and co-powered by Fresca Juices & POLO - The Mint With The Hole, is coming back in February. Popularly known as the month of love, this EPIC food carnival is from 14th - 16th of February and we just can't wait to check this out. So, here's a list of happy reasons why Horn OK Please is absolutely perfect for your first date!
1. A Great Way Of Getting To Know Each Other!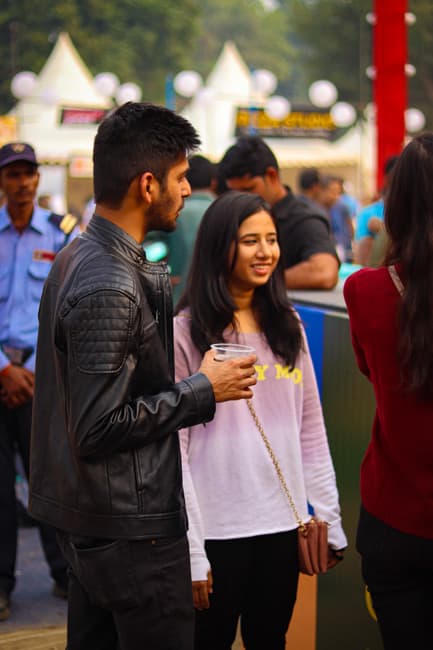 First dates can often be pretty awkward as you're constantly trying to find common areas of interest and looking for ways to strike up a conversation, isn't it so? To overcome this ticklish situation, you must definitely drop by Horn OK Please. Not only will you get more time to spend with your long-time crush but can also find solace in the multitude of activities, without having to deal with unpleasant silences!
2. Couple-Only Zones For That Perfect V-Day Date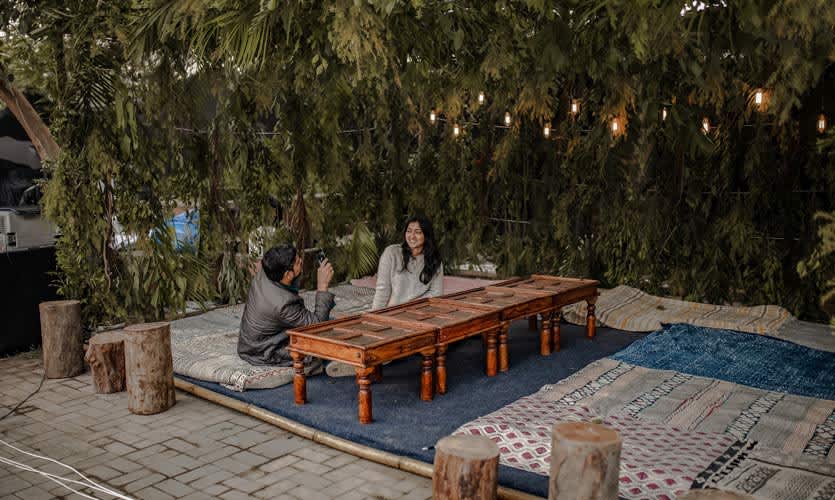 There are special couples-only zones where you can spend some quality time with your bae. Yes, these zones are being created especially for you lovebirds so that you can spend quality time with your boo to make it a perfect and oh-so-magical V-Day date. Ain't that supremely romantic?!
3. Yummies From 150+ Stalls To Bond Over Delicious Food!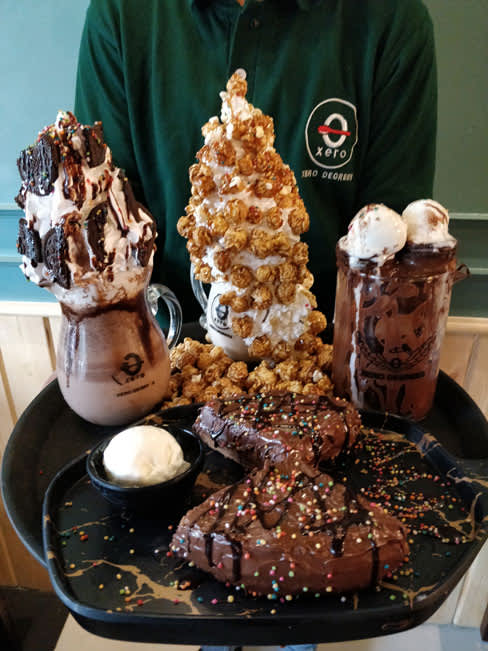 There will be over 150 stalls of delish food over here and it's absolutely bang-on for the ideal first date. Can you imagine yourself feasting on juicy kebabs paired with appetizing tipples, while you talk about your common interests? 'Cause we definitely can. And there's nothing better than bonding over good food, is there now?!
4. Fun-Filled Amusement Rides To Make It A Carnival-Like First Date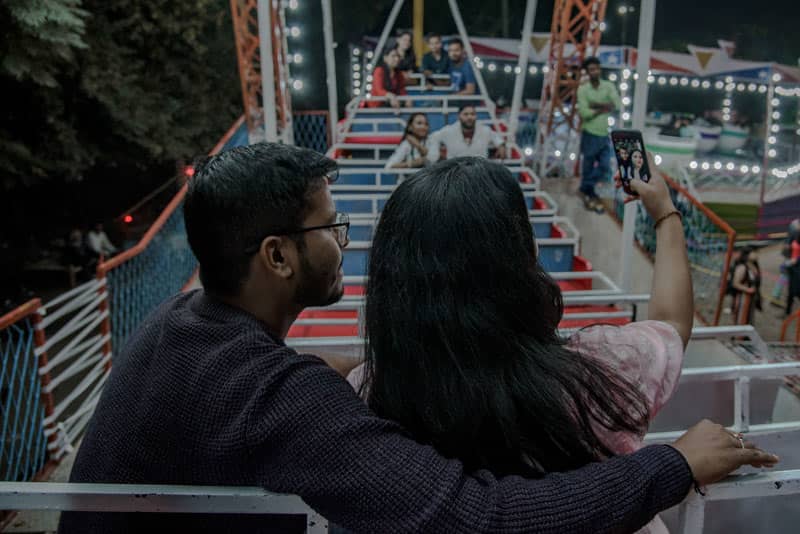 Everyone goes to a restaurant for their first date, don't they? Well, why not opt for a more creative idea, by bringing them to Delhi's Happiest Food Festival. Here you can take on fun-filled rides and treat your inner adventurous junkie. Just imagine holding your bae's hand while you have fun on those adrenaline-pumping rides *sighs dreamily*!
5. Endless Shopping Options For That Perfect Gift For Your Bae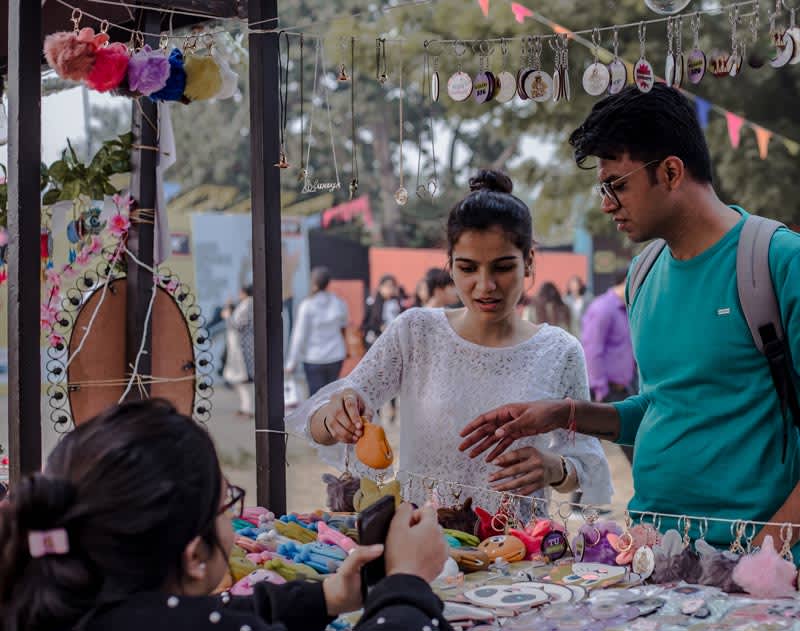 The fiesta is known for being a shopper's paradise with a Quirk Bazaar that has all things cool. And who said you can't pamper your boo with pretty stuff on the first date? Well, no one at all and so, this might just be an excellent way to spoil them this V-day without having to stress about their likes & dislikes!
6. Homegrown Bands Playing Mushy & Soulful Tunes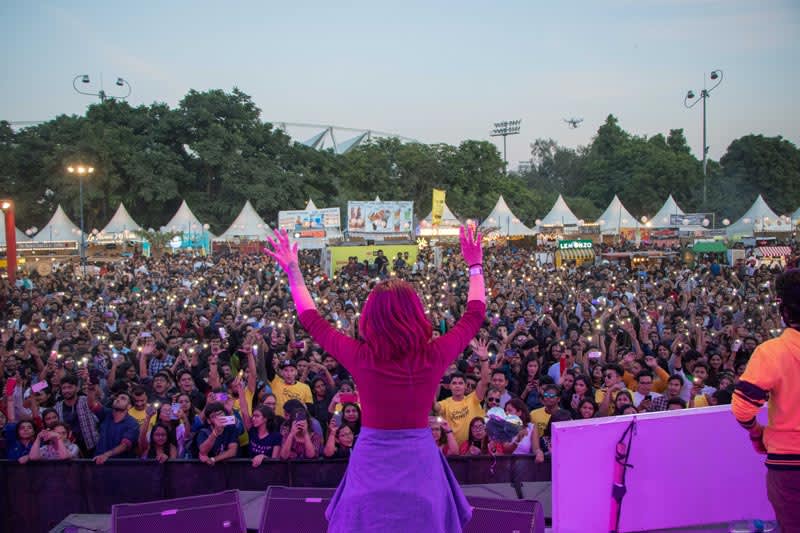 Homegrown bands will be performing some great and popular numbers at the fest. And good music can make a lot of difference to a date. So, good music, funny stories and lip-smacking food together sound like the recipe for that absolutely ah-mazing first date! 
7. V-Day Themed Dishes & Drinks To Gorge On Together!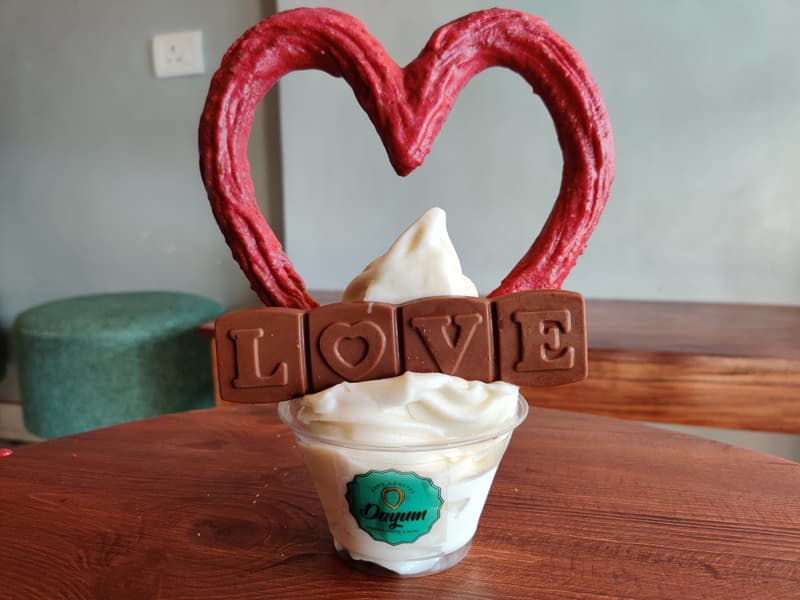 There will be a number of V-Day themed dishes that you can sample with your date. From heart-shaped kebabs to Love Potions and aww-dorable churros  fashioned into hearts - *nice*! So while you get lost gazing at you boo don't forget to try 'em all and bring that million-dollar smile on their happy face!
8. Early Bird Discounted *Couple Tickets* Starting At Rs 199!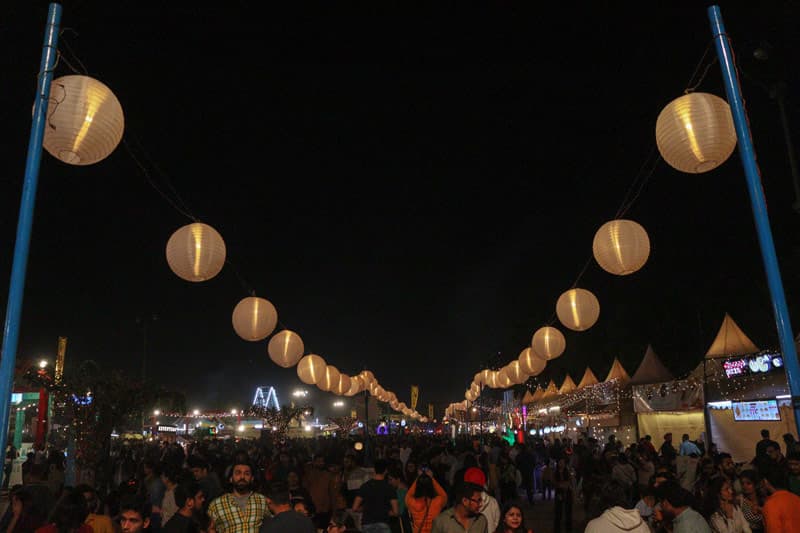 The early bird tickets for the fest are already out. The prices for the tickets start as low as Rs 199 per couple, which is a pretty RAD deal! So, you might want to snap 'em up real quick after all only limited tickets are available this time and you can buy tickets according to the day you plan to visit 'cause why should you celebrate the day of love for a single day when you have an entire weekend at your disposal! 
We've made a list of few reasons why Horn OK Please is perfect for the first date, the tickets are also out and now all you've gotta do is ask your crush out on a date!
When | Friday - Sunday, 14th - 16th February
Where | Gate No.2, JLN Stadium
Couple Entry | Rs 199 Onwards
Timings | 12 Noon - 10 PM
Book Your Tickets Online Here | https://www.nearbuy.com/delhi-ncr/horn-ok-please-food-truck-festival-pragati-vihar#events
RSVP On FB Here | https://www.facebook.com/events/586675582186475/