Delhi
8 Quick & Toothsome Munchies To Try At Home That Are Perf For Self-Quarantine Snacking!
Howdy, folks? We're sure that a lot of you are spending your time binge-watching shows and movies online, and this also includes binging on munchies while you entertain yourself. You could always buy snacks and stock up your pantry, but nothing beats fresh homemade snacks that you can hog on with a hot cuppa tea or coffee, no? And that is why we've rounded up 8 hassle-free snacks that you can easily make at home, so have a look! 
1. Veg Cutlet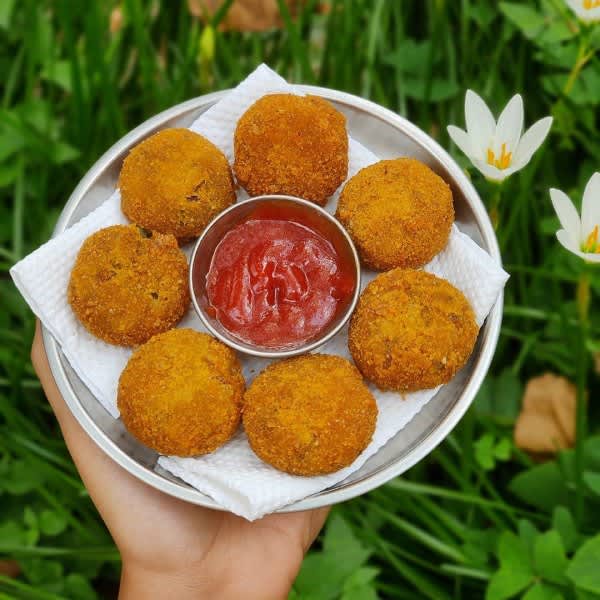 Picture Credits: thehungrypiggie
Crispy vegetarian cutlets served with a mint chutney are the perfect evening snack that will appease your taste buds. To make crunchy cutlets, you need boiled vegetables of your preference, bread crumbs or besan, chickpea or rice flour for the batter and an assortment of spices. Check out the below link for all the details.
Here's The Recipe | Veg Cutlet
2. Hara Bhara Kebab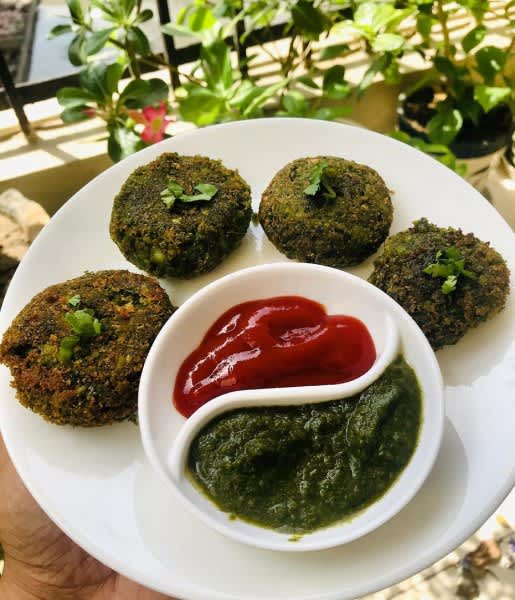 Picture Credits: spicyanshuka
Hara bhara kebabs are prepared using green vegetables, so apart from being utterly delicious, this kebab is healthy as well. Spinach leaves, green chillies, capsicum, beans, peas, potatoes, paneer, coriander leaves, cornflour, breadcrumbs, Kashmiri Mirch, dry mango powder, coriander powder, turmeric powder, cashews and salt are the ingredients you require to whip up this lip-smacking dish. 
Here's The Recipe | Hara Bhara Kebab
3. Bread Pakora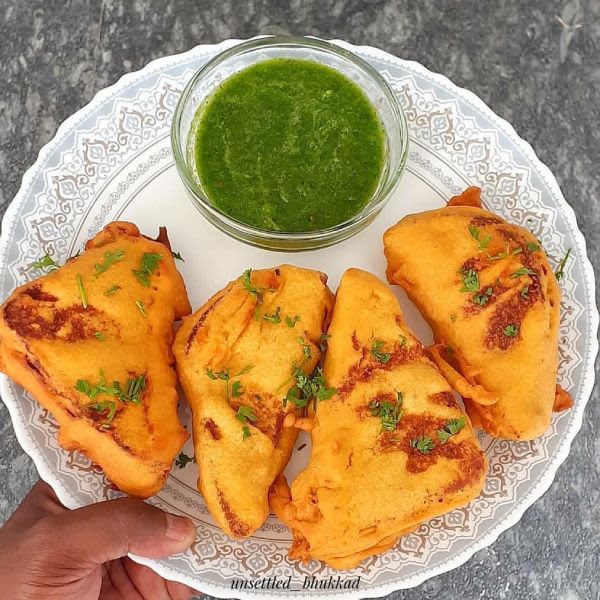 Picture Credits: unsettled_bhukkad
Piping hot bread pakoras served with tomato ketchup brings back fond childhood memories when every birthday party was incomplete without bread pakoras. But hey, these slices of bread, stuffed with a spicy potato filling and deep-fried are not just limited to snack time, 'cause you can try 'em for breakfast as well as these are supremely filling too! Have a look at the recipe below and start prepping.
Here's The Recipe | Bread Pakora
4. Spring Roll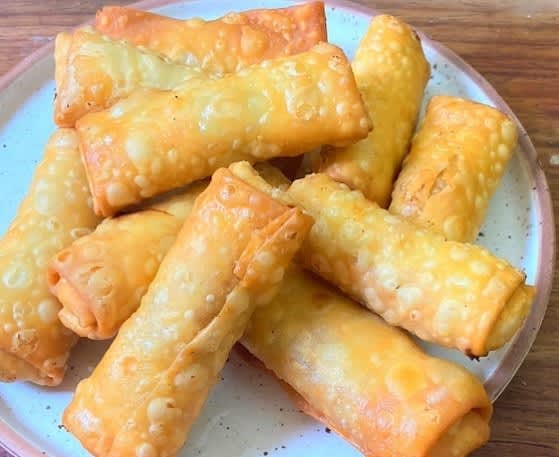 Picture Credits: chefdeenadhayalan
This one is a Chinese treat that is made with a scrumptious filling of an assortment of veggies or chicken stuffed in rolls that are made from all-purpose flour and fried golden. Enjoy this toothsome dish with a tangy Schezwan sauce and you're good to go!
Here's The Recipe | Spring Roll
5. Crispy Corn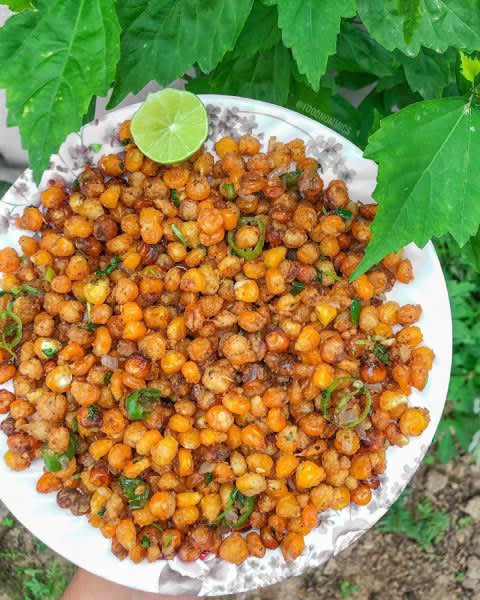 Picture Credits: foodnommics
Zesty and crispy corn kernels are a quick snack that you can make in minutes, especially on those movie marathon nights at home. Make sure that the corn kernels are deep-fried because it will become soggy and mushy if it's not fried well. Grab a chilled beer and tuck into this delish munchy that you'll be thanking us for.
Here's The Recipe | Crispy Corn
6. Falafel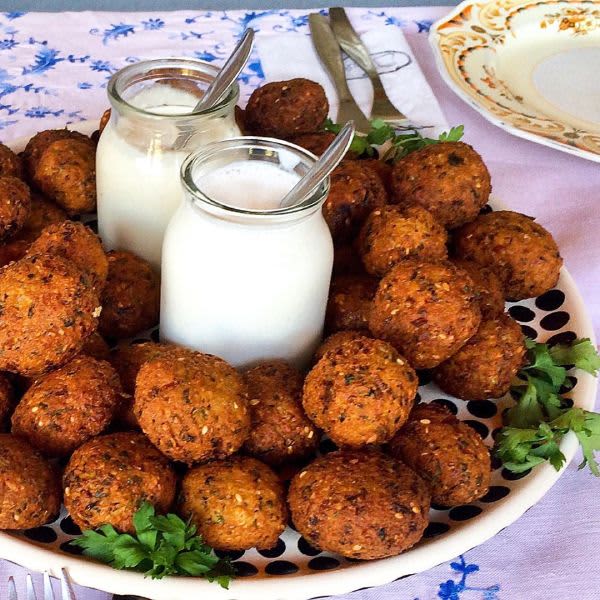 Picture Credits: shisve
Falafel is a Mediterranean delicacy which is basically crispy fried balls or patties of chickpeas, fresh herbs and a blend of spices. You can serve it in a sandwich with a spread of fresh salad with tahini drizzled on top.
Here's The Recipe | Falefel
7. Bhelpuri
Picture Credits: veganberry1
This flavourful snack is straight from the streets of Mumbai and you can make it with flat puri, rice puffs, peanuts, chickpeas, chillies, onion, coriander, salt, chaat masala, tamarind chutney and coriander & mint chutney. Toss the ingredients well and dive into it with a hot cuppa tea!
Here's The Recipe | Bhelpuri
8. Namak Para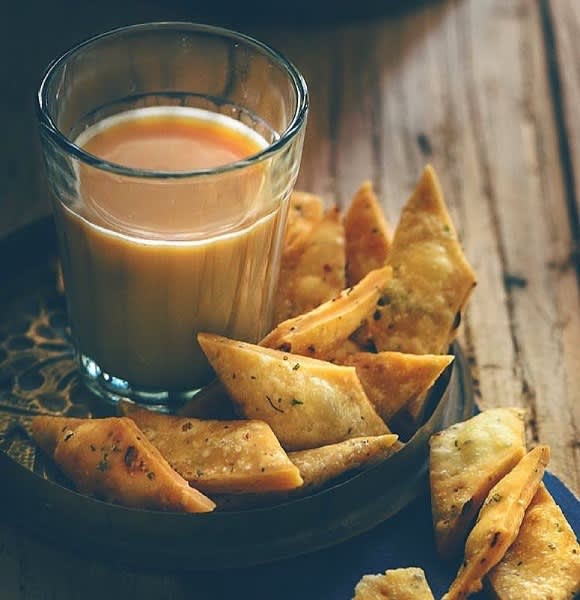 Picture Credits: cubesnjuliennes
Namak para is a popular Punjabi snack usually made on festivals like Diwali and Holi. To get crispy namak para, knead the dough using all-purpose flour, add ajwain, salt, black pepper, cumin seeds and baking soda. Keep it aside for a minimum of 30 minutes before rolling it into discs and cutting it in a diamond pattern using a serrated knife. Check out the below recipe for the deets.
Here's The Recipe | Namak Para
We hope you try out these recipes and don't forget to share them with us! We'd love to see your creations.