Delhi
8 Popular Nail and Hair Salons That Have Now Reopened For You To Get Your New Look Now!
Oh, how we long for a 'pamper your hair' day! Thankfully for us, with the reopening of salons across Delhi NCR once again, our wait finally ends. We can now get rid of that lockdown look and indulge in a glammed up makeover of our hair and nails once again. Here's a list of some popular hair and nail salons across Delhi NCR that have reopened safely!
1. Toni & Guy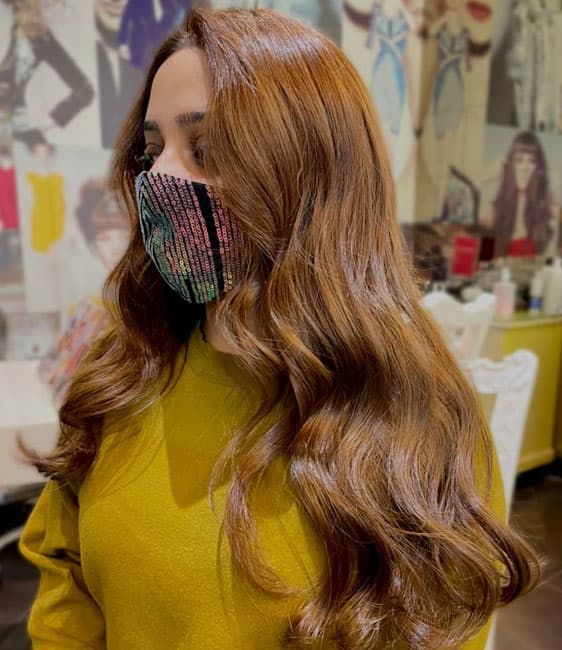 This popular salon is now once again open in Delhi NCR, with all the mandatory COVID-19 protocols. As a part of their 'we care' initiative, they promise to keep us safe, and stylish! Now you can enjoy getting your hair dressed, your hands and feet pampered, and your nails prettied and groomed, while taking care of your safety. DM them on social media for appointments or call your nearest outlet now!
Where | Toni & Guy - GK-1, GK-2, Green Park, Punjabi Bagh, Khan Market, Vasant Vihar & Preet Vihar
Call Them | +91 11 4566 1836, +91 9818 886 333
Check Out Their FB Page | https://www.facebook.com/ToniAndGuyIndiaOfficial
2. Geetanjali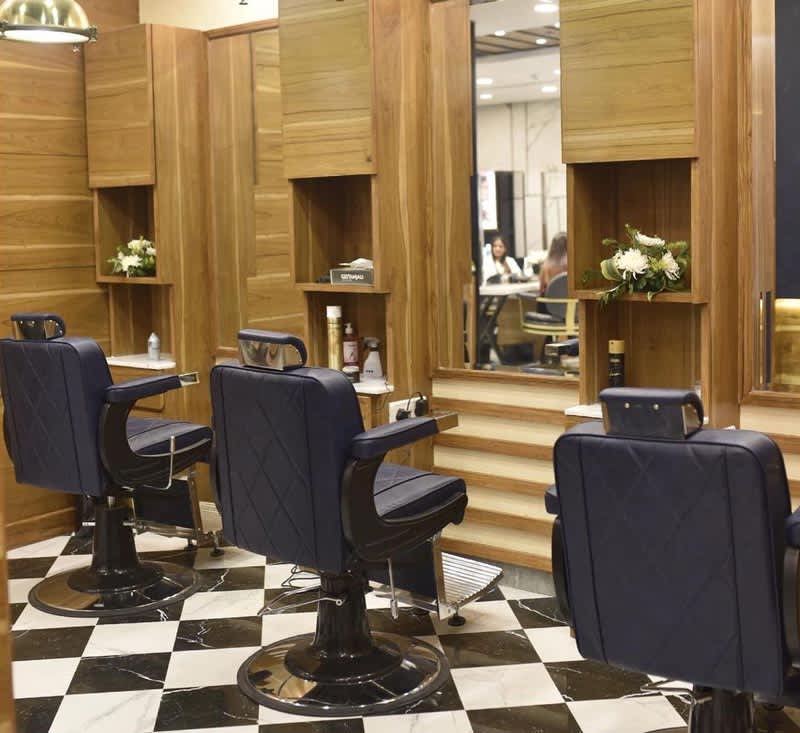 Established by Prem & Neetu Israni in Green Park, South Delhi, in 1989, this salon has grown to over 120+ outlets pan India. One of India's best high street salons, Geetanjali salon is popular among us all when we need to pamper our hair, skin, and nails. With services like body spa, manicure, pedicure, and nail enhancements, in addition to all the hair services, Geetanjali salon is our go-to. They have now reopened with careful security measures, and are ready to take care of you! Pre-book your service to ensure safety from the crowd and waiting.
Where | Geetanjali Salon - Ambience Mall Gurugram, Vasant Vihar, Green Park & Other Outlets
Call Them | +91 11 4359 6927
Book Now | https://client.trezlor.com/client.html?gt?fbclid=IwAR0B40eTVU0alrUcUFxqLwAvqNzZHqNiIE3D4k0DwS8L_dQzdivTMyRFAmM
Check Out Their FB Page | https://www.facebook.com/geetanjalisalonofficial/
3. Lakme Salon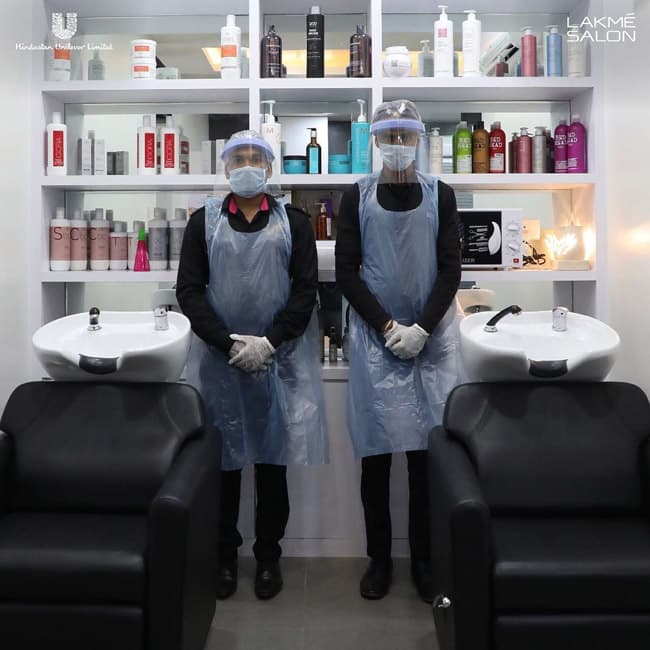 Lakme Salon, another leading chain of salons in India, and ever-popular in Delhi, is back in service again! Offering Delhi's modern and contemporary women excellent hair & skin services and fabulous beauty and make-up options, you can now reserve your spot on their priority list just by a call. So, the next time you wanna get your hair and nails done, just book your spot and visit your nearest Lakme salon! 
Where | Lakme Salon - Kalkaji, Janakpuri, Lajpat Nagar & Other outlets
Call Them To Reserve  | 1800 123 1952
Here's Their Website | https://www.lakmesalon.in/
Check Out Their FB Page | https://www.facebook.com/LakmeSalon/
4. Looks Salon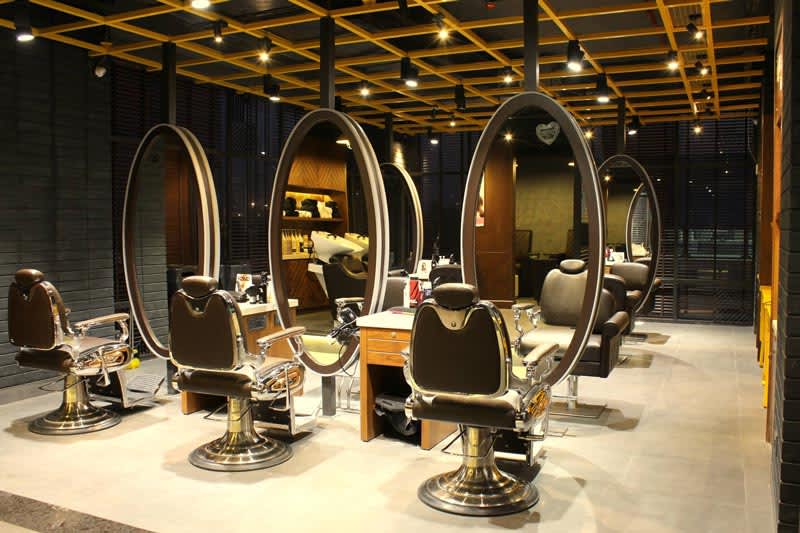 If you wanna let go of your lockdown look and style yourself to look ah-mazing again, Looks Salon is there to the rescue. You can call your nearest salon to book an appointment. Looks Unisex Salon, is known for not just services for women, but men can also avail themselves of top-class services like beard grooming, hair styling, and skincare. Visit soon for services that will make you #loveyourlook!
Where | Looks Salon - Sangam Courtyard, Kailash Colony, Vegas Mall, Aloft Aerocity & Sector 78 Noida
Call Them | +91 9582 715 379, +91 11 4549 1111
Here's Their Website | https://www.lookssalon.in/
Check Out Their FB Page | https://www.facebook.com/Looksunisexsalon/
5. Martina Wu Salon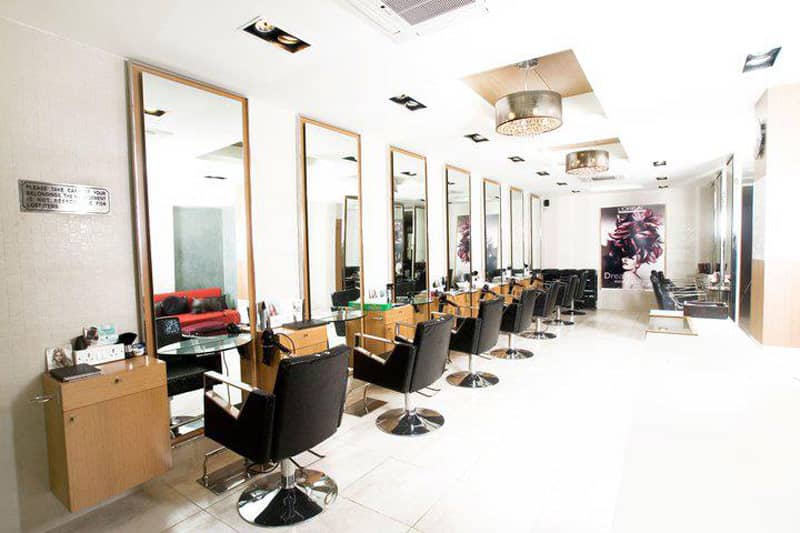 Often touted to be the best hairstylist in town, Martina Wu is a salon in Delhi run by two sisters, whose USP is Martina Wu herself! Famous for her magical fingers and amazing talent of understanding all kinds of hair, Martina Wu welcomes us back to work magic on our hair! They only have limited slots available for now, so better make sure to book your appointment. Martina Wu says she's eager to see some beautiful transformations, and so are we!
Where | Martina Wu Salon - C93, Geetanjali Marg, Block C, Shivalik Colony, Malviya Nagar
Call Them | +91 9999 318 102
Check Out Their FB Page | https://www.facebook.com/martinawusalon/
6. Jawed Habib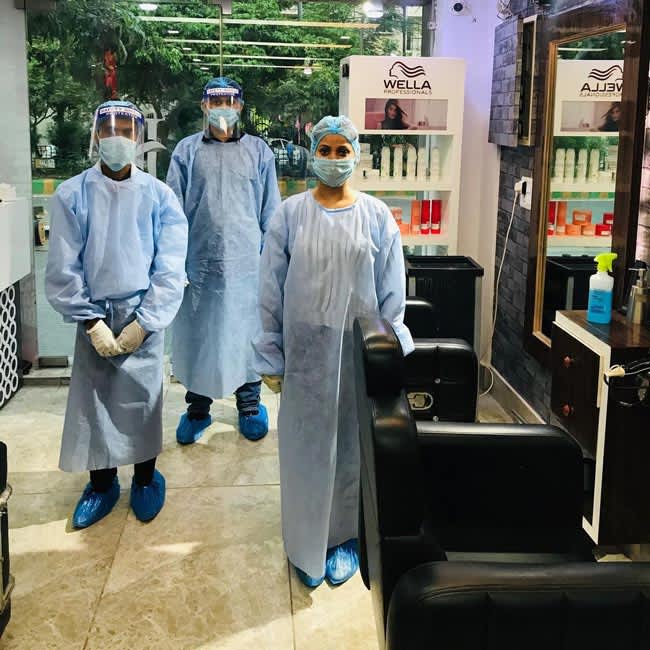 Y'all really need no introduction to Jawed Habib - the signature hair icon of India. His name has become synonymous with hair styling & dressing, and he has set up numerous salons all across India and even the globe. Now, your favourite hairdressing salons are opening up but the services are only available through prior appointments, to avoid overcrowding. Services are offered with full protective gear and other safety and sanitation measures. Pamper your hair with a hair spa, hair styling & colouring, or get a facial, without burning a hole in your pockets!
Where | Jawed Habib Hair And Beauty Salon - Jangpura, Vasant Kunj, Noida & Other Outlets
Call Them | +91 11 2431 8788 (Jangpura)
Here's Their Website | https://jawedhabib.co.in/home-main/
Check Out Their FB Page | https://www.facebook.com/JawedHabibHairExpert 
7. Rod Anker Salon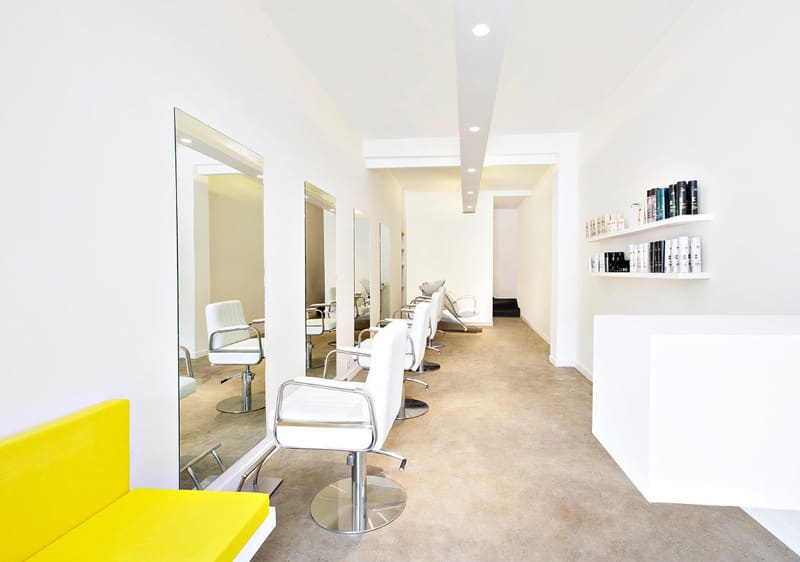 Open by appointment, Rod Anker Salons have been actively giving people that 'post-lockdown glow up'. A well-respected hairstylist all over the world, Rod moved to India in 2008. His hair skills and personality have made him a hot property amongst Bollywood, Hollywood, Fashion
and Media celebrities. Now, at Rod Anker Salon, there's a team of stylists only dedicated to your hair! Not a beauty salon, you can visit if you are tired of your old hair and want a fresh look! Book now via DM on Instagram or FB!
Where | Rod Anker Salon - 117, Fifth Ave Road, Lodhi Road Quarters, Lodi Colony
Call Them | +91 11 4101 0011
Here's Their Website | https://rodankersalons.com/contact/
Check Out Their FB Page | https://www.facebook.com/rodankersalons/
8. Hair Masters Luxury Salon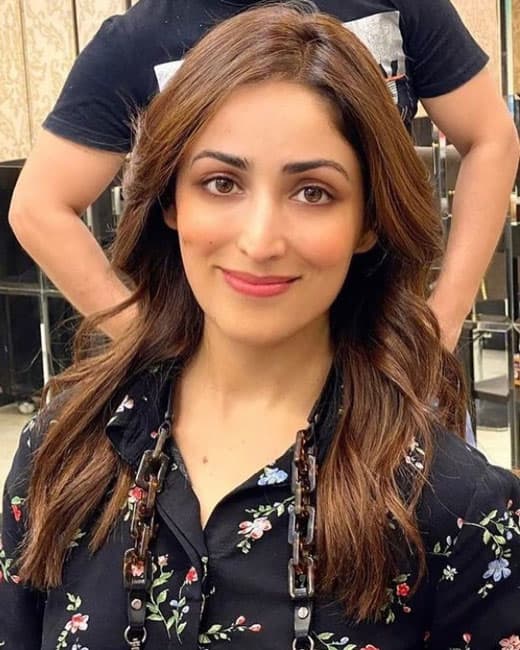 Founded in 2013, Hair Masters is dedicated to luxury and quality hair service. Popular not just for its epic hair and styling services, but also for its relaxing ambience and atmosphere, Hair Masters have once again opened their doors and are ready to serve us! They are following stringent hygiene and safety standards, so all you gotta worry about is deciding your next look! All their stores and their contact information is available on their website, so call your nearest store to book!
Where | Hair Masters Luxury Salon - Ashok Vihar, Bengali Market, Dwarka & Other Outlets
Call Them | +91 11 4557 0055 (Ashok Vihar)
Here's Their Website | https://www.hmsalon.co.uk/contact-us/#delhi
Check Out Their FB Page | https://www.facebook.com/hmpunjabibagh/
Which one of these salons are you getting your makeover at, next?