Delhi
8 Places In India That Are Just An Overnight Bus Journey Away From Delhi!
The one thing that unites all us corporate slaves is the NEED to unwind and take short trips on weekends, right? And if you just nodded in a yes with your tired little head, then here's some happy news. We've curated a list of places (really good ones), that are far yet close to Delhi and can be reached by an overnight bus journey (yaas!). So, stop whining and scroll through the list, you guys!
1. Tirthan Valley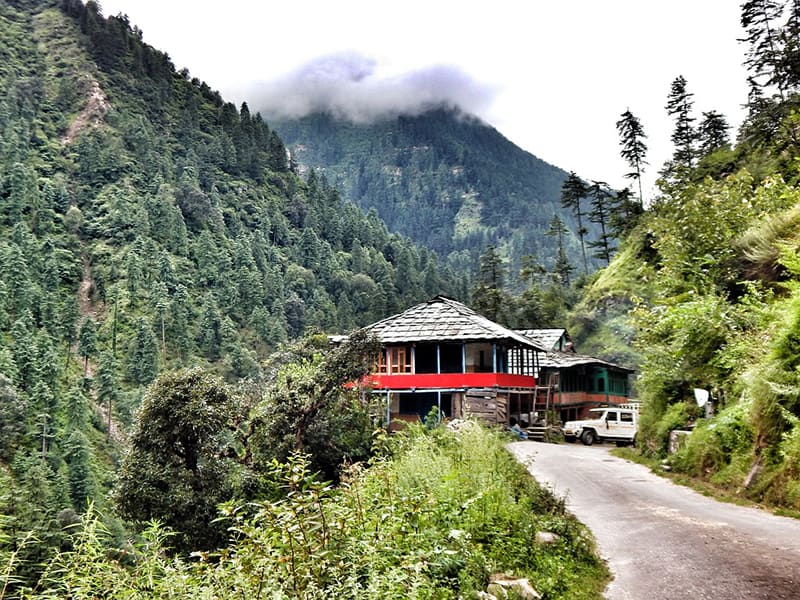 If you're an adventure junkie, then this oh-so-beautiful location perched at an altitude of more than 1600 meters above sea level, is perfect for you. This place got its name from the Tirthan river which flows through it. This offbeat destination is ideal for trekking, fishing, wildlife watching and discovering the unexplored hill villages. So, start packing your bags already!
Where | Tirthan Valley - VPO Banjar District, Himachal Pradesh
Distance From Delhi | 488.2 Kms
Travel Time | 10 Hrs 52 Mins
2. McLeodganj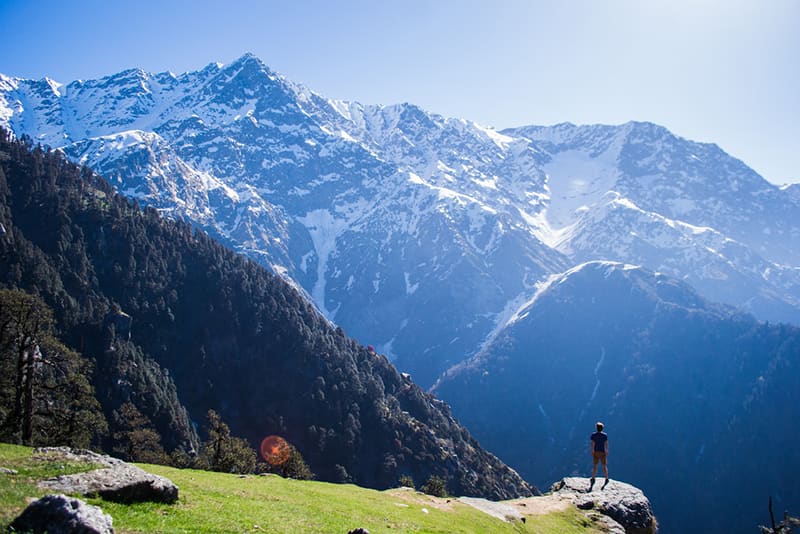 Populated by Tibetans, McLeodganj is one of the most loved tourist destinations for its beauty and serenity. Located in the Kangra district of Himachal Pradesh, this place has a lot of fun things to do, which are to be done only after you're done clicking a thousand pictures of the magnificent landscapes. And if you're a fan of intricate architectural details, then do visit the monasteries here!
Where | McLeodganj - Kangra District, Dharamshala, Himachal Pradesh
Distance From Delhi | 478.8 Kms
Travel Time | 9 Hrs 18 Mins
3. Lansdowne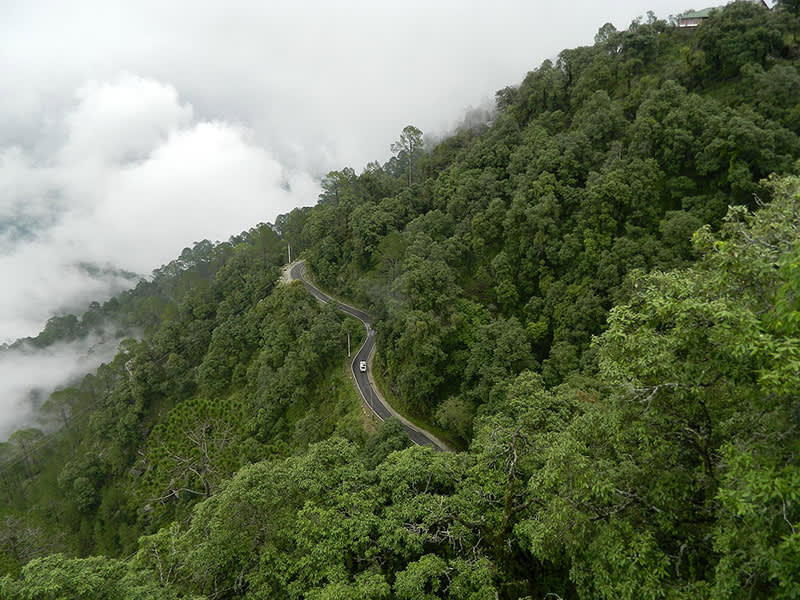 One of the lesser known and hence quiet hill station, Lansdowne is well connected via motorable roads and yet is remote in its own ways. If you're tired of the hustle bustle of city life, then this one will surely give you the peace and calm that you're looking for. Once here, you can appreciate and explore the old buildings that were built during the British era and boasts of colonial architecture and history!
Where | Lansdowne - Pauri District, Uttarakhand
Distance From Delhi | 257.8 Kms
Travel Time | 6  Hrs 41 Mins
4. Naukuchiatal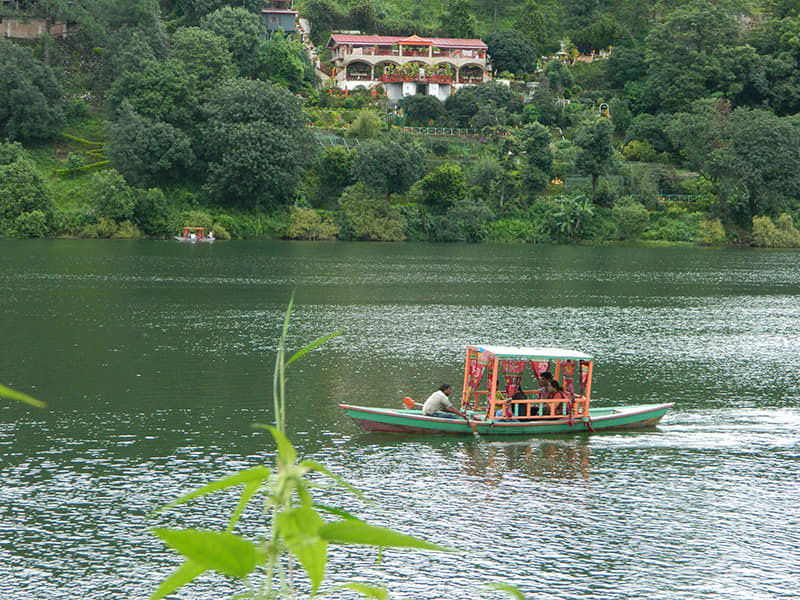 Naukuchiatal, also known as the lake of nine corners, is located just 5 km from Bhimtal and is all things beautiful and peaceful. Covered with dense forests, this place has the deepest lake in the entire Nainital region. Head here during the afternoon hours to enjoy a relaxing boating trip and later just sit there sipping your hot coffee while the cold breeze makes your day better (wow)!
Where | Naukuchiatal - Nainital District, Uttarakhand
Distance From Delhi | 351.6 Kms
Travel Time | 7 Hrs 15 Mins
5. Jim Corbett
If wildlife safari is the kind of fun and thrill you're looking forward to, then there's no better place than Jim Corbett which is known for its tiger richness. The place is a natural habitat for a lot of wildlife species, including tigers, elephants, deer and more & so it's very common for tourist to have live encounters with them. Book yourself a fabulous resort, tucked in those luscious forests and unwind in the lap of nature!
Where | Jim Corbett - Nainital District, Ramnagar, Uttarakhand
Distance From Delhi | 271.6 Kms
Travel Time | 5 Hrs 38 Mins
6. Dalhousie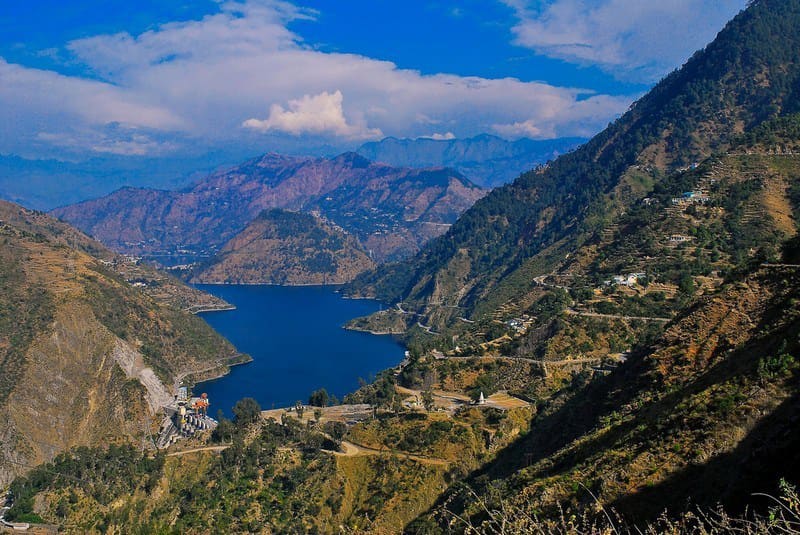 A perfect blend of modern India and old world charm, Dalhousie is known for its colonial architecture. Nestled away in the misty green valleys of Himachal Pradesh, tourist here love to stroll through the Tibetan Market and take home tons of souvenirs. The best time to visit this place depends on whether you want to spend some great time in the mountains during summers or witness the beautiful snowfall (OMG) in winters!
Where | Dalhousie - Chamba District, Himachal Pradesh
Distance From Delhi | 571.1 Kms
Travel Time | 11 Hrs 1 Min
7. Rishikesh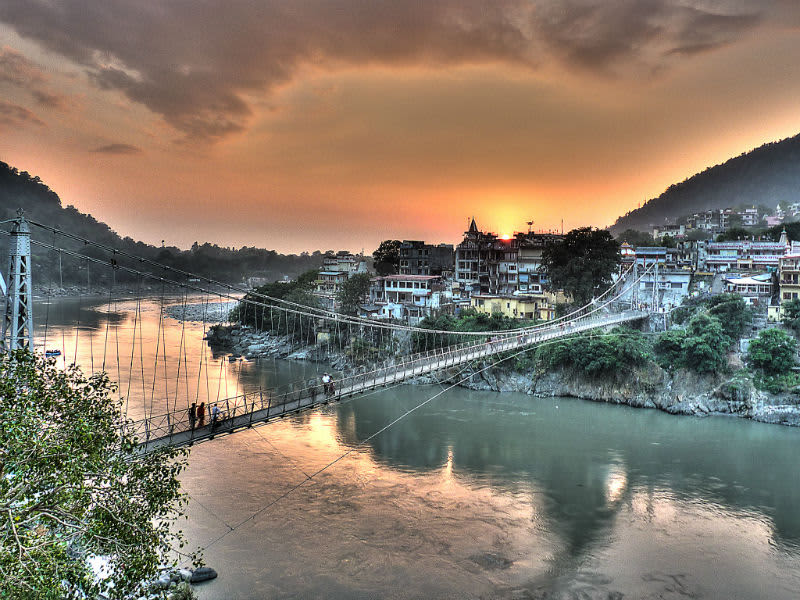 While rafting may be discontinued in Rishikesh at present, the place is still one of the most fave vacay spots for adventure junkies. Located in the Himalayan foothills beside River Ganges, the city is a centre for practising yoga and meditation. If you're looking for fresh air and peace, then do visit the Swarg Ashram which is a traffic and alcohol-free zone and we so love it!
Where | Rishikesh - Dehradun District, Uttarakhand
Distance From Delhi | 238.9 Kms
Travel Time | 5 Hrs 52 Mins
8. Manali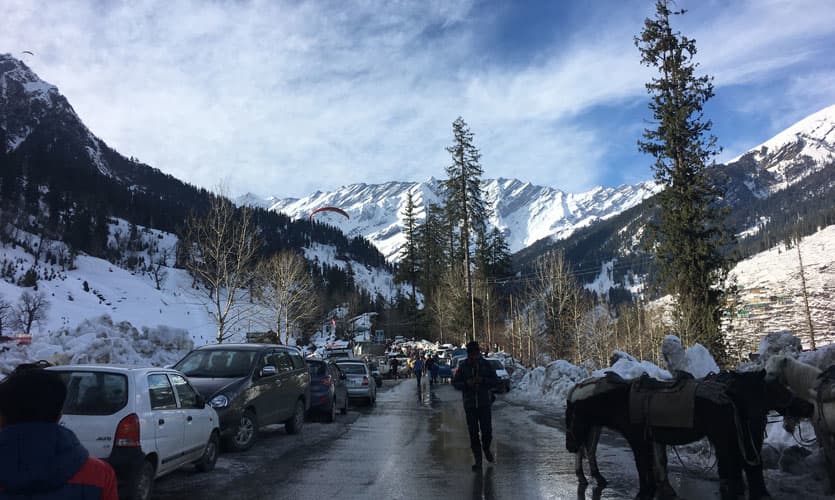 Located in the mountains of Himachal Pradesh, Manali is a resort town in the Beas River Valley. Super loved by youngsters, all thanks to Yeh Jawani Hai Deewani, the moment we all see a long weekend, Manali tops our list. After all who wouldn't like to take a break from the city life and spend a few days in a place that has clean roads, swaying trees, small local markets, amazing cafes and a serene and tranquil atmosphere, right?
Where | Manali - Himachal Pradesh
Distance From Delhi | 530 Kms
Travel Time | 11 Hrs 54 Mins
So, pick your calendars and start marking out the weekends guys, it's time to finally use #wanderlust in your Insta stories!