Delhi
8 Pet Movies On The Internet That Will Make You Want To Adopt A Furball
Hello, fellow dog lovers! Y'all might agree with us when we say that there is anything better than cuddling your furball all-day, every day. But hey, watching cutesy animal movies comes pretty close to that feeling, no? We're sure the answer is yes, and that is why we've compiled a list of some of the greatest pet movies of all times that you need to watch, so scroll on. 
1. Benji (2018)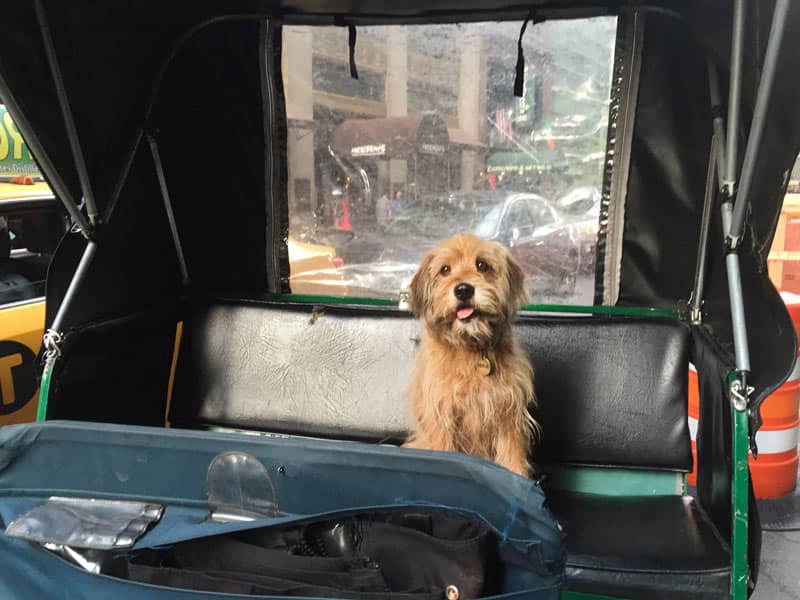 Benji is an orphaned pup who becomes friends with two school kids. Things go downhill when the kids are kidnapped, but, there's nothing to worry about when Benji along with his sidekick is here to the rescue! A heartwarming flick that the lil ones will love as well, this one is a must-watch.
Watch Online Here | Benji
2. Dog Days (2018)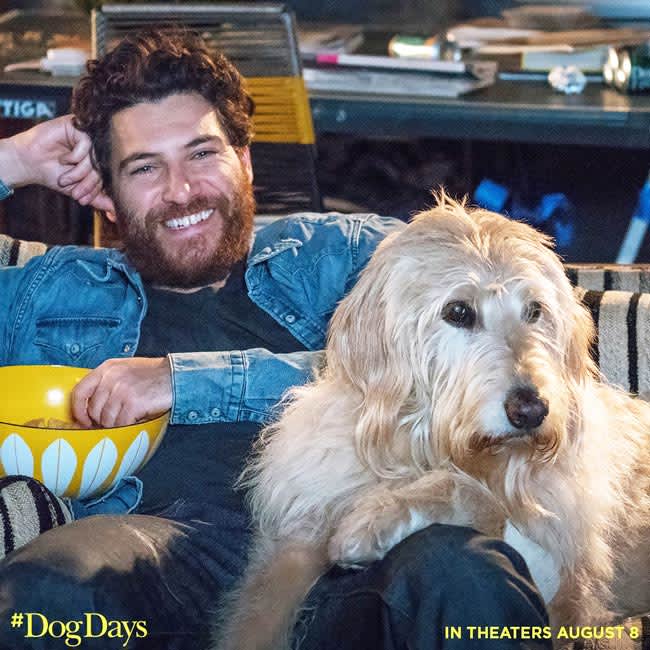 Another adorable movie wherein a group of interconnected people from LA are brought together by their canine companions and you've got to believe us when we say that this story will make your heart swell with love! And yep, love is a four-legged word & this movie makes sure that the viewers remember it.
Watch Online Here | Dog Days
3. Hachi: A Dog's Tale (2009)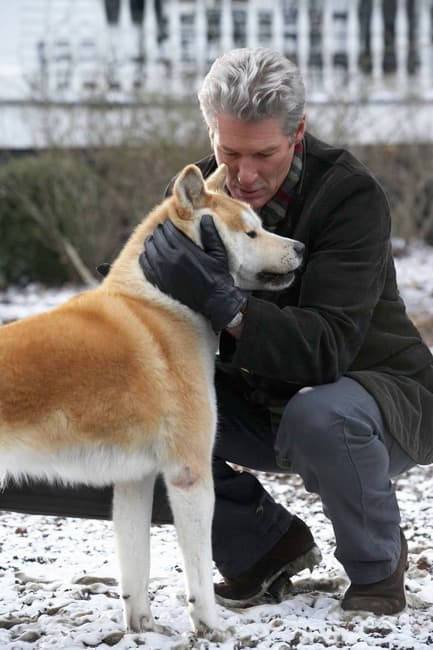 Hachi: A Dog's Tale is an emotional yet touching movie that will leave you in tears. It's about a lifelong bonding between a college professor and an Akita named Hachiko who still waits at the station everyday even after the professor died and refuses to accept he's gone. Before you watch this one, make sure you have a tissue box near you.
Watch Online Here | Hachi: A Dog's Tale
4. Marley And Me (2008)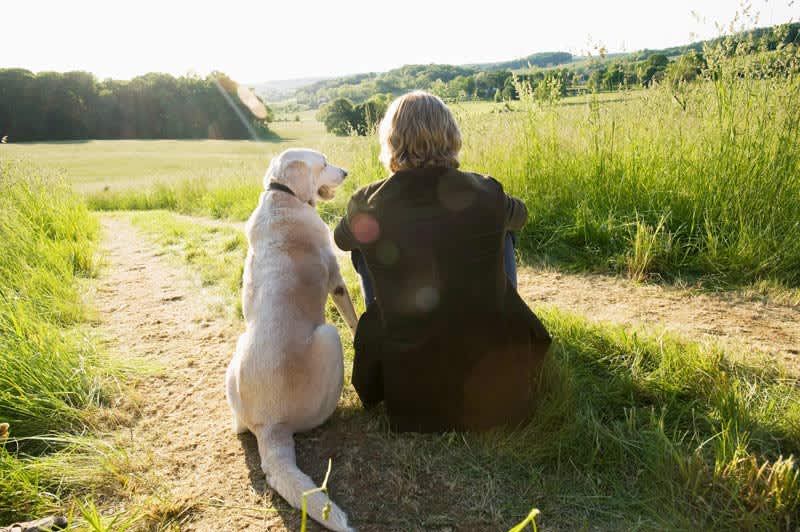 When you find out that this movie features Jennifer Anniston, Owen Wilson and Eric Dane in the lead roles, you automatically think that this one will be super entertaining. Yep, that's true, but we'd say that it's Marley who stole the show! Even though he's a naughty and a neurotic doggo, it's owners still learn valuable lessons from him. Do give this one a watch if you haven't yet!
Watch Online Here | Marley And Me
5. Eight Below (2006)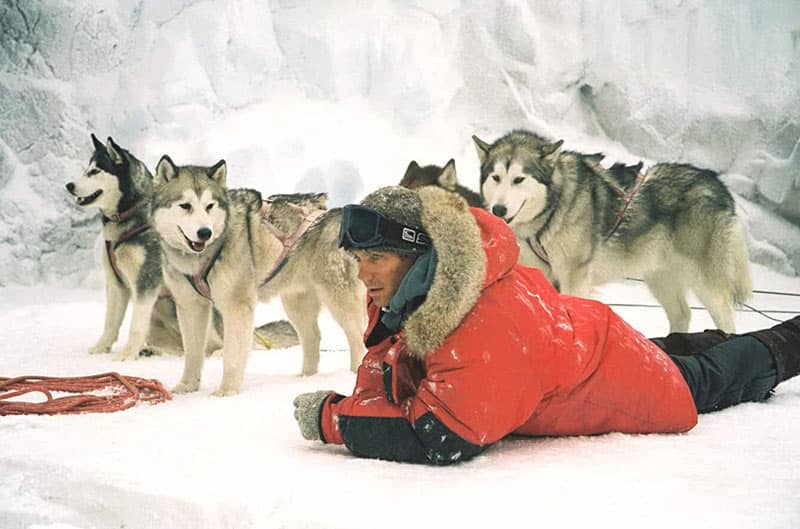 Picture Credits: imdb
Set in the backdrop of the icy Antarctic, two explorers are forced to leave behind their team of sled dogs due to the bone-chilling cold. Six months later, they try to rescue the dogs who are fighting for their own survival. A movie that perfectly describes the friendship between a man and his dogs, this one remains a top fave!
Watch Online Here | Eight Below
6. Because Of Winn-Dixie (2005)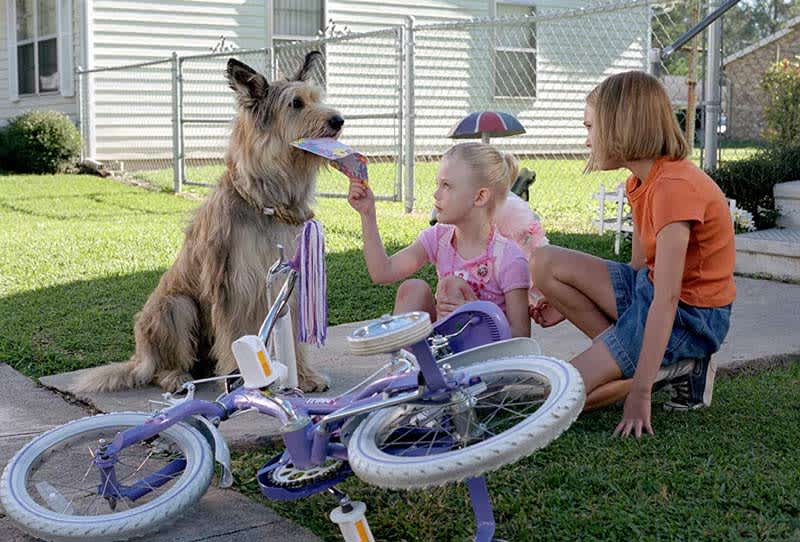 Picture Credits: imdb
Opal is a shy lil girl who stumbles upon a mischievous abandoned dog and names him as Winn-Dixie. The two of them form a bond and Winn-Dixie helps Opal make friends while teaching her a valuable lesson that you cannot hold on to people who do not want to be held on. Do check this one out and we promise you're gonna love it.
Watch Online Here | Because Of Winn-Dixie
7. 101 Dalmations (1996)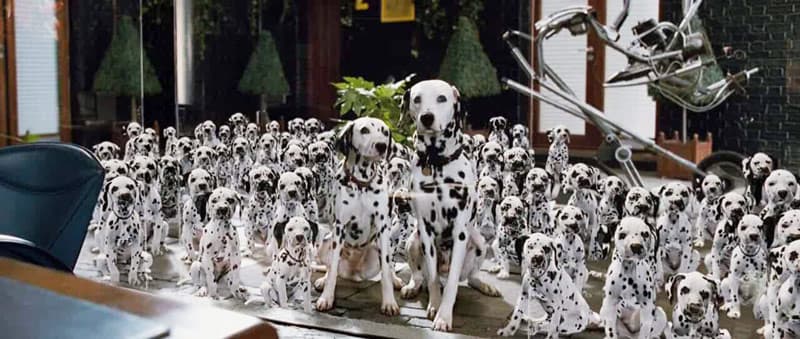 Picture Credits: imdb
Now, you must already be aware with the storyline of 101 Dalmatians about how the cruel "Cruella" wanted to steal Dalmation puppies in order to create an extravagant coat. She gathers 101 small puppies to fulfil her dream, but it ends up creating an extravagant mess. Go watch it once again and enjoy the heavy dose of mischief and cuteness!
Watch Online Here | 101 Dalmations
8. Beethoven (1992)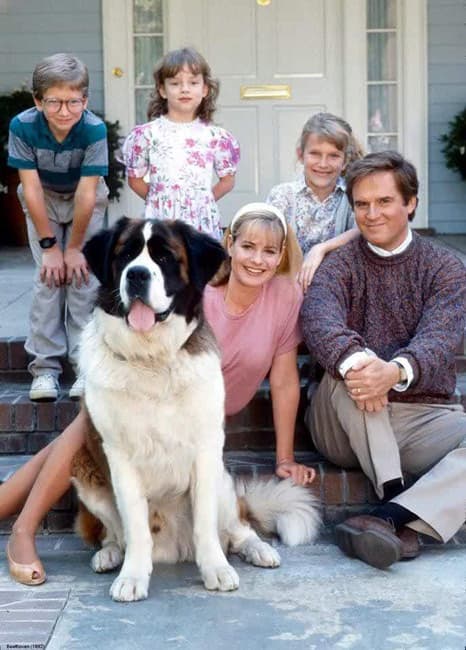 Picture Credits: imdb
Beethoven is a huge and furry Saint Bernard who brings helluva love & happiness to  the lives of the Newton family. Beethoven's antics will leave you in splits while his bond with his human counterparts will make you love doggos even more, so this oldie needs to be on your list.
Watch Online Here | Beethoven
Go on and enjoy these paw-dorable flicks, folks!