Delhi
8 Must-Visit Places That Are Every DU Student's Fave Adda
Being a DU student comes with its perks, 'cause not only are you studying in the top tier colleges in Delhi, but you also gain insider knowledge of all the happenings and cheap places to chill around the campus area. And you'll be sure to find these areas overflowing with students chit-chatting away to glory and gulping down momos, bhelpuri, Maggi and the likes like it's no one's business. It's not a stretch to say that these places have completely defined and transformed student life for all the DU peeps and we're here to put a rest to all your curiosities about the DU way of life. So, read along! 
1. Hudson Lane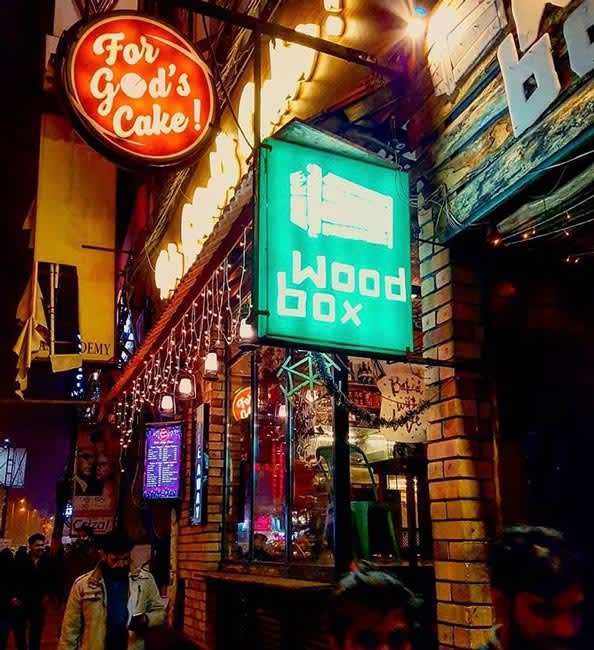 Picture Credits: tadasatanwi
Hudson lane is THE place to be if you're trying to look for a place to relax (or bunk those exceptionally boring classes *wink*). This lane is jam-packed with trendy and affordable cafes that promise to take you on a killer foodgasm! Our faves are obviously Woodbox Cafe, Rico's, Big Yellow Door, Echoes, Cafeteria And Co. among many more! So, come here for oodles of fun and explore each quaint cafe to the fullest!
Where | Hudson Lane - GTB Nagar 
2. Kamla Nagar Market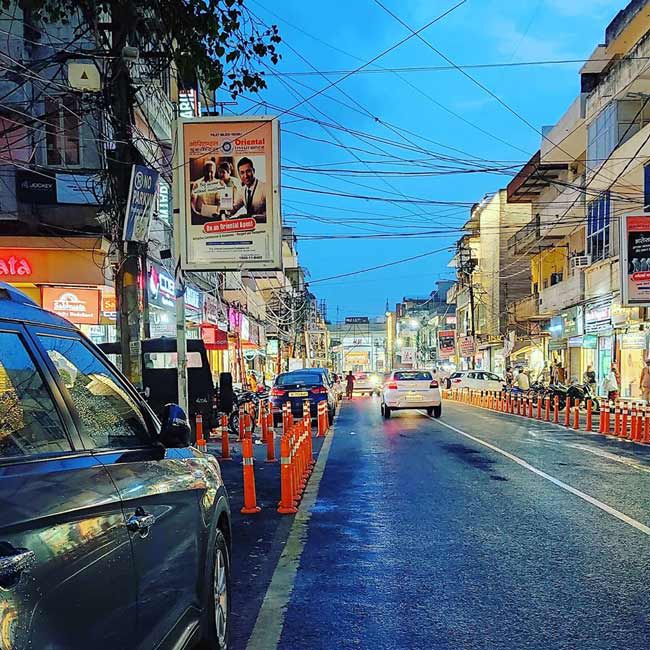 Picture Credits: delhicamgirl
If after an entire college day, you haven't hung out at the Kamala Nagar Market to just blow off some steam then you cannot call yourself a DU Student. With an infinite number of super affordable eateries and retail outlets for the forever broke students, as well as, some high-end restaurants, you'll be in the midst of a foodie and shopping haven. In the mood for some delectable chole bhature and aloo tikki? Head over to Chache Di Hatti and Bitoo Tikki Wala. Want to feast on some Chinese or Italian? Berco's and Big Yellow Door come to your rescue! A solution for all your needs, head on over soon! 
Where | Kamla Nagar Market - Block F, Next To North Campus DU
3. Majnu Ka Tilla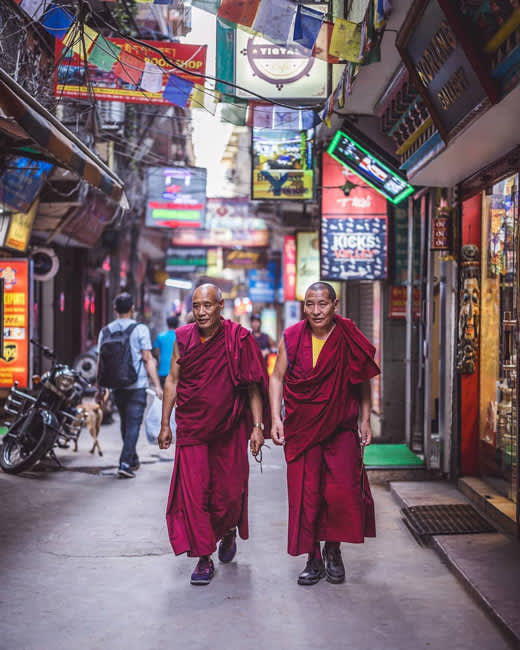 Picture Credits: oyegauti
Majnu Ka Tilla is a Tibetan colony which is located super close to the North Campus and has, over the recent years, gained immense popularity with the DU crowd. You'll find a momo or laphing stall at every corner of this colony as well as pocket-friendly stalls to shop shoes, bags and other small knick knacks. Head over to AMA Cafe for those Insta-worthy pics and great food, Tee Dee's Restaurant for some super affordable and lip-smacking Tibetan fare and finally to Coffee House to sip some soul-satisfying coffee with a piece of dry cake on the side. So, shall we just meet you there?
Where | Majnu Ka Tilla - New Aruna Nagar, Chungtown
4. Tom Uncle's Maggi Point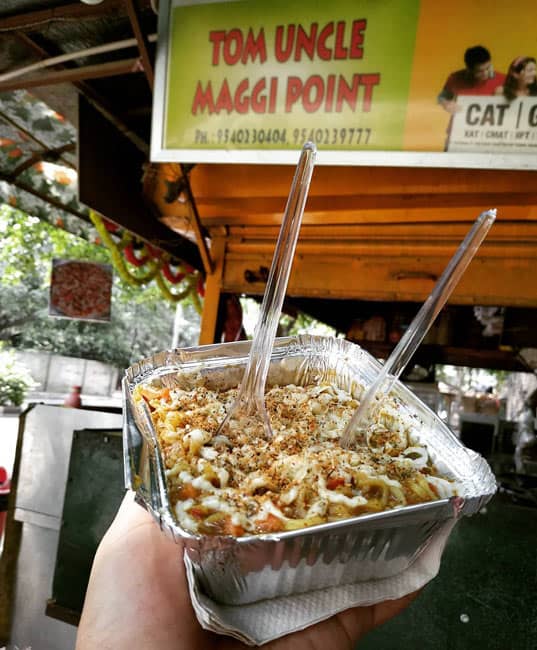 Picture Credits: sake_sushi23
In business since 1978, Tom Uncle's Maggi Point is sort of a celebrity among all the street food joints around the campus. Known for serving 50+ varieties of Maggi, sodas and pasta, Tom Uncle is the perfect solution for all those starving-but-broke souls looking to fill their stomachs. You can't pass up on trying the amazing Tandoori Pasta, All In One Maggi and Desi Logic. So if you still haven't visited this stall, head on over ASAP for a delightful meal! 
Where | Tom Uncle's Maggi Point - GTB Road, Near Ramjas College 
5. Sarojini Nagar Market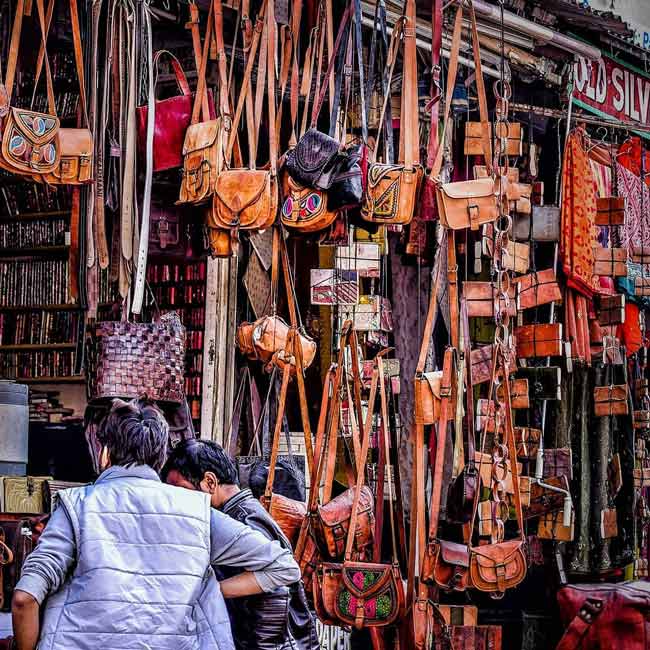 Picture Credits: poornomad.official
Who hasn't heard of Sarojini Nagar? This humongous market is always buzzing with crowds of foodies and shoppers! You can literally shop till you drop here without creating a major dent in your pocket! We also cannot disregard the absolutely delish street grub you get at Sarojini, making for a perfect snack break from carrying all those loaded bags of your new steals!  With plenty of shops selling momos, gol gappe, chaat and so much more, Sarojini is the eternal love of all DU students. So, for those looking to change up their entire wardrobe for the new season, stop by here!
Where | Sarojini Nagar Market - Sarojini Nagar
6. Satya Niketan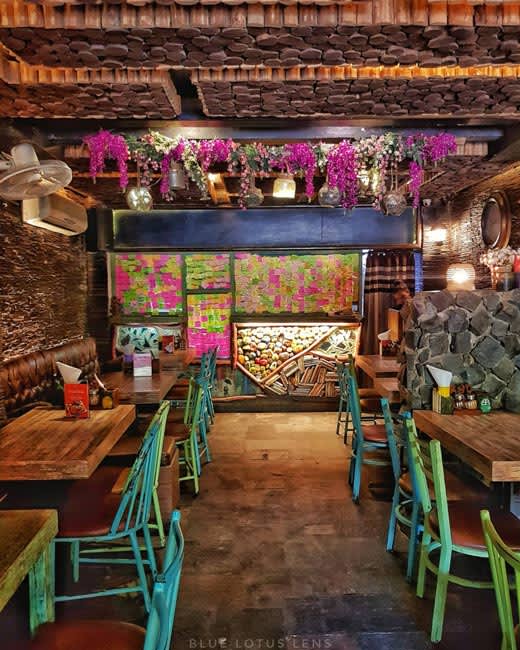 Picture Credits: bluelotuslens
If you're a South Campus kid then there is no way you would have passed up chilling in Satya between classes. A favourite hangout spot for the students of JMC, Venky and Maitreyi, Satya is the pit stop for all foodies to drain away their college stress by scarfing down some Tandoori Momos from QD's or Kathi Rolls from Chowringhee. You absolutely cannot miss out on also visiting BYD, Wood Box Cafe, Xero Degrees and Cafe Diaries. So head on over to relish some stellar food! 
Where | Satya Niketan - South Moti Bagh
7. Diggin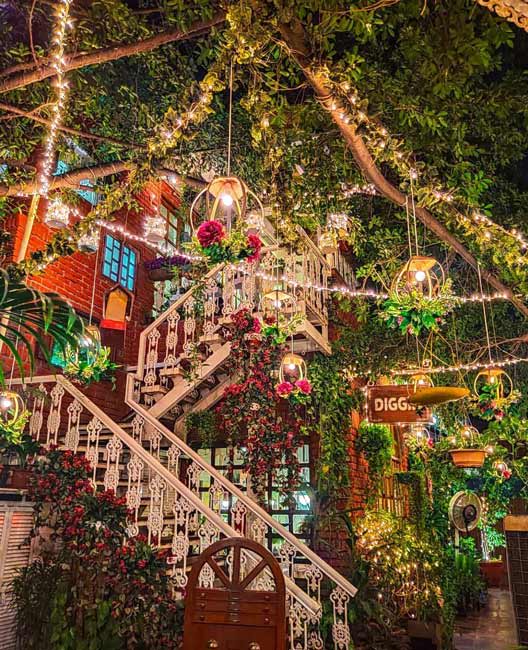 Diggin is a cafe loved not just by DU students but almost all the food connoisseurs and explorers of the city. With an absolutely stunning decor perfect for your 'gram reels, Diggin is perfectly situated for the Gargi and KNC crowd to pop over between classes and feast on some mouth-watering shakes, pizzas and pasta. Though a little on the pricier side, you'll still find students save up and make a point to visit this absolute delight of a place quite frequently because of its association with a lot of good memories. So when are YOU planning on visiting this place? 
Where | Diggin - Anand Lok Shopping Centre, Opposite Gargi College
8. Taj CCD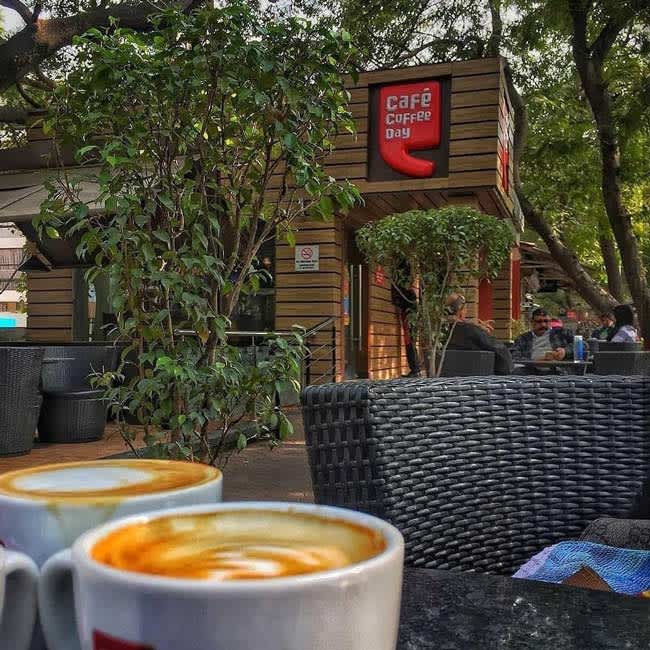 Picture Credits: er.father_ghumakkarbawa
Taj CCD situated right opposite the Taj Hotel is unlike most other CCD's, going for an airy and breezy theme, perfect to sit back and relax on those carefree, windy days. Surrounded by trees with a spacious sitting area, all you need is a cold coffee in your hand, sitting with your friends, without any nagging fear of missing those dreaded submission deadlines. Sounds like our kind of evening. So, troop on over for a blissful evening of fun and frolic, peeps! 
Where | Taj CCD - Pallavi Awwa Complex, Opposite Taj Palace Hotel, Chanakyapuri
Now that we've gone down the memory lane and brought back all the nostalgic memories, do let us know in the comments below which one was your fave haunt!