Delhi
8 Marvellous Tea Brands That All Tea Enthusiasts Need To Check Out
'Ek garam chai laana'. Tired of a long day? Just waking up? Too much work to do? Can't fall asleep? Meeting someone new? Tea is a revered tradition for us all and is an irreplaceable ritual of our daily lives. But with major disadvantages of our doodh waali chai coming to light every day, we need equally amazing alternatives, and we need them NOW! So presenting to you our pick of some fruity, woody, calming teas that genuinely feel like a warm hug on a rainy day. So read on and let us know your favourites!
1. No. 3 Clive Road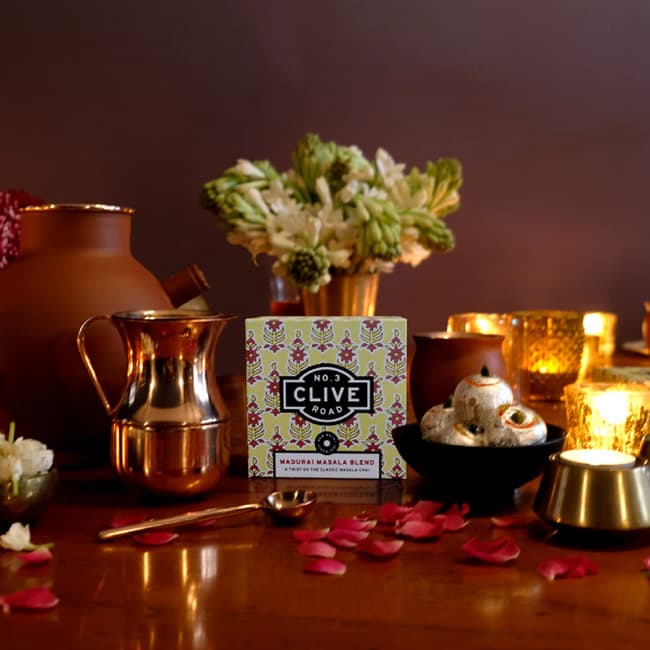 A family run business, No. 3 Clive Road was started by Radhika Chopra in 2015 and spells everything family. Named after their home address, brought alive by family memories even predating independence, the brand oozes luxury and comfort and relays a feeling of nostalgia. Try their teas for their low caffeine content and numerous health benefits. The leaves are hand-blended and packaged in beautiful papers printed with Indian landmarks. A delight to drink, keep and gift. 
Shop Online Here | https://www.threecliveroad.com
Check Out Their FB Page | https://www.facebook.com/threecliveroad/ 
2. Sancha Tea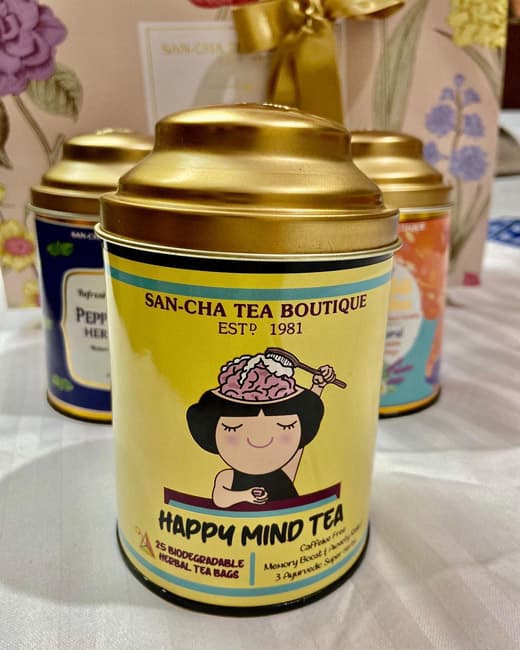 Sancha Tea Boutiques have been an exquisite pin on the tea scene in India and now have over 7 boutiques within 4 cities. And with good reason. A 3-decade old company, Sancha has taken its sweet time getting the lay of the land and now possesses unique knowledge about India's soil and climate which allows them to select estates where they can produce the best tea leaves with the most floral, woody tones. With over 75 varieties of tea available worldwide, you can easily be pressed for choices at Sancha but their delightful flavours will always ensure you keep going back for more. We recommend their super healthy white teas as they truly set them apart from the others on our list. 
Shop Online Here | https://www.sanchatea.com
Check Out Their FB Page | https://www.facebook.com/SanchaTeaIndia/
3. The Hillcart Tales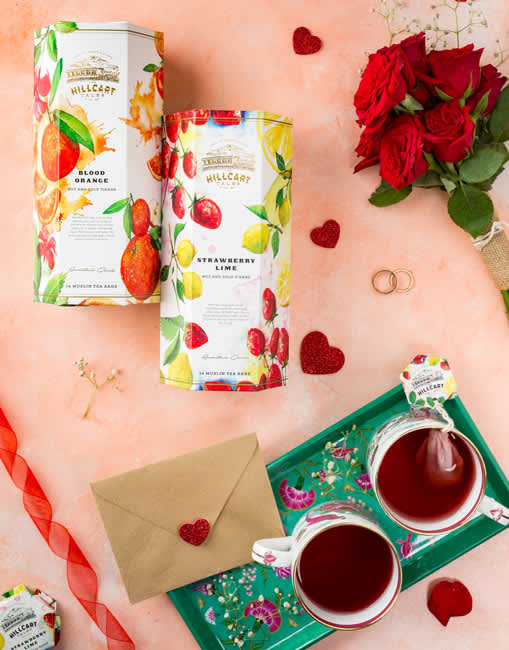 Tiramisu Delight and Caramel Dream!! No, we are not talking about deserts. And guess what? We aren't even mentioning the calories the deserts usually come with. We are instead talking about tea, totally caffeine and calorie-free tea. Don't believe us? Check out Hillcart Tales now! Founded over a century ago, Hillcart Tales is a subsidiary of a large tea export company that specialises in 32 delightful desserts, hot and cold teas. Tea, as we all know, is an experience in itself but nowhere is it truer than with Hillcart. Once you do manage to choose a tea for yourself out of the hugely compelling options, you will be holding a beautiful hand-painted cup in a watercolour box with a sweet encouraging message. For the eco-friendlies within us, Hillcart wins the battle right here as their entire package is biodegradable including the muslin cloth the tea leaves are in. Once you've finally brown your tea and see it unfurl in your kettle, you can enjoy the tea sip-by-sip but that's not it. This tea has a beautiful after-taste which is so fine and rich that it keeps you happy for hours after.
Shop Online Here | https://www.thehillcarttales.com
Check Out Their FB Page | https://www.facebook.com/TheHillcarttales/
4. Amaara Herbs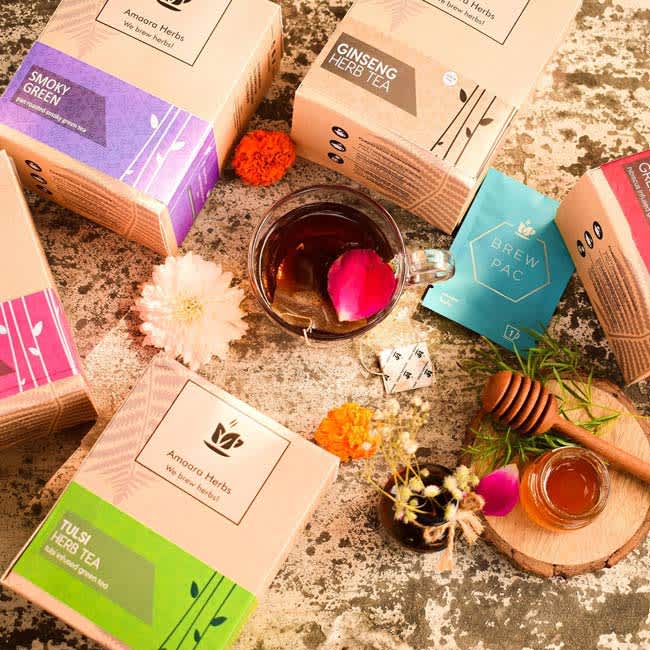 Started in 2018, Amaara is a herbal tea company offering flavours such as Ashwagandha, Gokshura, Brahmi and Satavari. All the rage right now is their collection of matcha tea in flavours such as Vanilla Cream, Chocolate and Peach. Using certified wild herbs, Amaara teas have multiple therapeutic and health benefits such as increased endurance levels and an increase in metabolism. Some of their teas add nutritional value as well and thus aid in weight loss. 
Shop Online Here | https://www.amaaraherbs.com
Check Out Their FB Page | https://www.facebook.com/amaaraherbs/
5. The Good Life Co.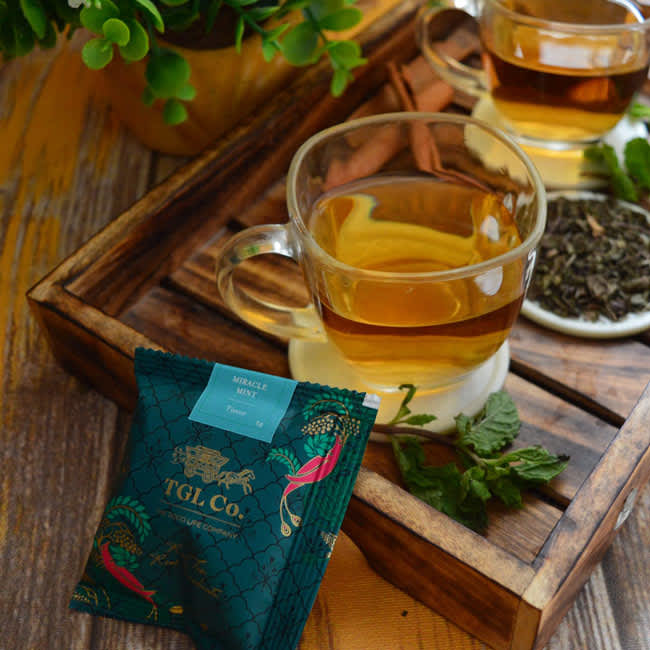 With over 600 selling points, founded by Shariq Ashraf, TGL Co. is a luxury tea and coffee company that started in Mumbai in 2016. With blends that are formulated in Europe by a team of botanists and culinary experts, the teas by TGL Co. have exquisite ingredients such as Barberries, Thistle, Muira Pauma, dehydrated fruits and more. Caffeine-free with no side effects, the TGL team prides itself on blends that improve digestion and support weight loss. Their teas are flavour packed with at times upto 8 ingredients in one blend such as their Green Sencha Tea. 
Shop Online Here | https://www.tglcompany.com
Check Out Their FB Page | https://www.facebook.com/TheGoodLifeCompany/
6. Tea Trunk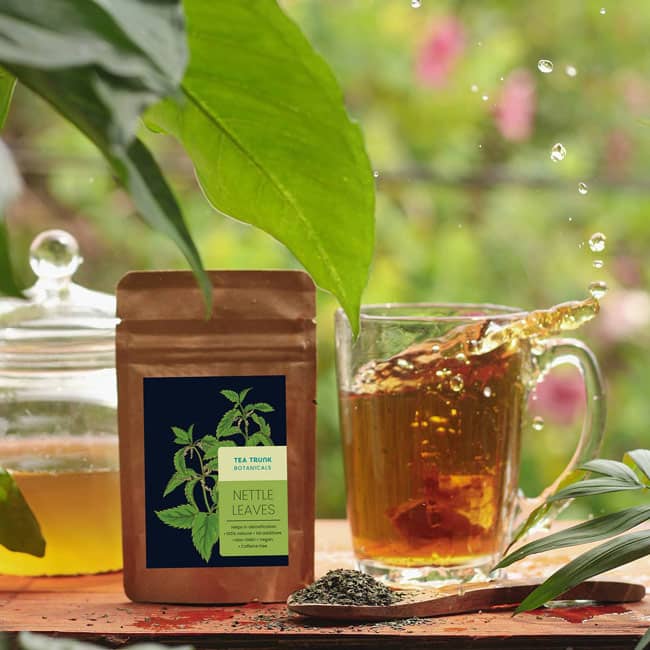 Founded by Tea Sommelier Snigdha in 2013, TeaTrunk has a refreshing collection of organic blend teas and are especially famous for their iced teas. Just like marigold stands centre stage to all Indian events, it stands as the central flavour in Snigdha's huge collection of teas. Harvested directly from farmers and further processed by a small boutique team, Tea Trunk has unique blends such as activated Charcoal Matcha Green Tea, Long Island Green Tea, Rose Oolong and more. 
Shop Online Here | https://teatrunk.in
Check Out Their FB Page | https://www.facebook.com/teatrunk/
7. Jaipur Avenue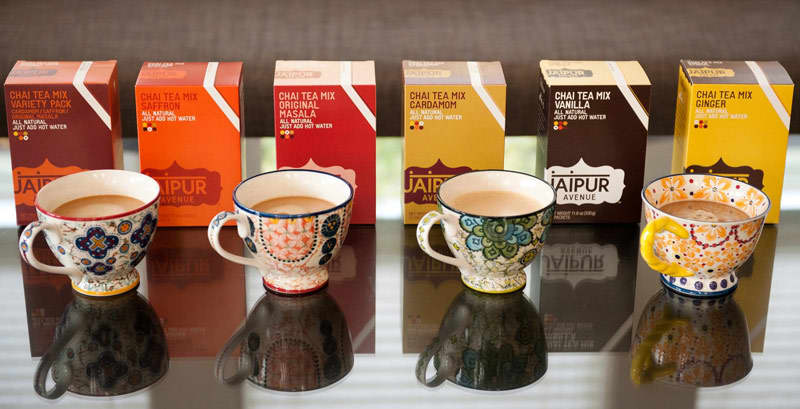 Aiding digestion, relieving cold symptoms, stimulating blood circulation and lowering the risk of colon cancer! No these are not the descriptions of medicine, but of a tea. Jaipur Avenue has 6 simple chai flavours with 4 high-quality ingredients. Sounds simple? Their method of making is even simpler. Add dry instant powders or barista chai mixes, with or without milk, and voila, you're ready to serve your authentic Indian flavourful masala chai latte or iced latte instantly. 
Shop Online Here | https://www.jaipuravenue.com
Check Out Their FB Page | https://www.facebook.com/JaipurAvenue/
8. Satori Tea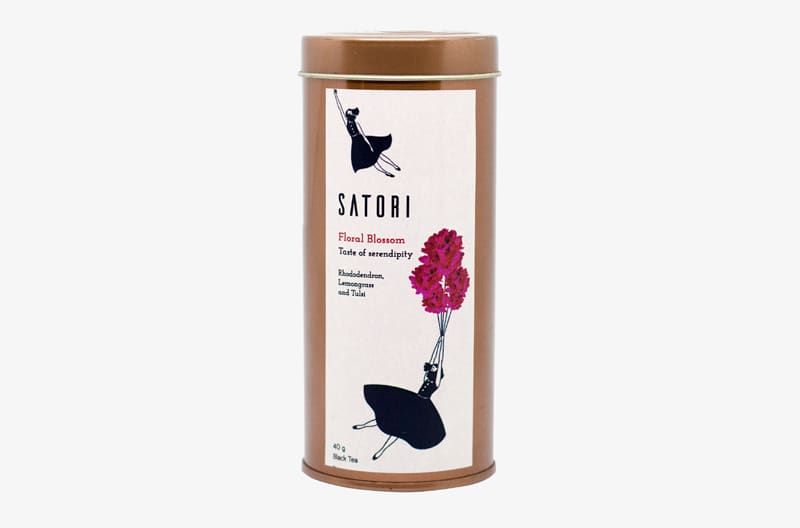 Sourced from India's family-run estates, Satori Tea aims to provide an authentic tea experience and thus have a policy against adding artificial flavours, oils or preservatives. The teas are mixed with natural, real lavender, orange and other ingredients and this is fully evident in their captivating aroma. It's literally like opening summer in a box. The tea leaves are strong and recommended for reuse 3 times by Satori themselves. Another interesting way to drink Satori is by steeping the leaves for 2-3 hours for a cold Brew which yields delightful iced teas for the summer. 
Shop Online Here | https://www.satoritea.in
Few other brewing favourites: Goodwyn Tea, Chado Tea India, Tea Treasure, Dharamshala Tea Company, Anandini Himalaya Tea, La Plant, Namaste, ChaiVeda
Whether you're a tea enthusiast, or someone interested in adopting the elegant habit, whether you're a tea leaves collector or just someone looking for a unique gifting item to make a long-lasting impression, our list of unique, experimental, bold tea blends are sure to delight. So make sure you try them all and don't forget to share your favourites with your us. Happy drinking.