Delhi
8 Kinds Of Women Like The Gossip Queens & More That We All Meet In Delhi Metro's Ladies Coach
Our daily metro rides are super fun, thanks to those funny people we encounter every day while travelling. And girls, if you take the ladies coach, then we're defo sure your metro rides are hilarious, courtesy the aunties we happen to bump into. Here's a hand-curated list of the characters that we often meet in the women's coach, take a gander and tell us if you've met them too!
1. The Ones Who Love To Judge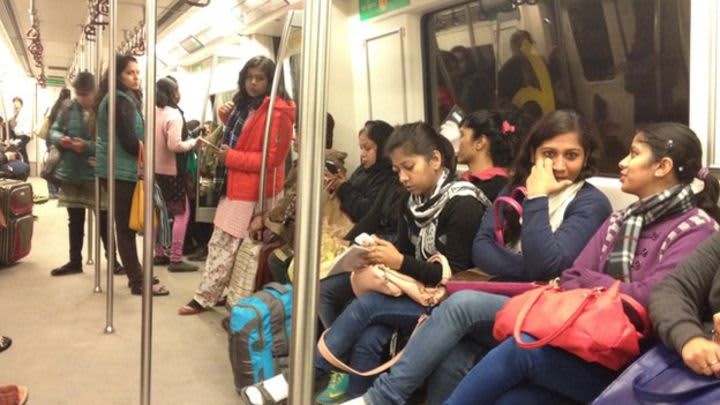 Picture Credits: metrorailnews
Delhi has its fair share of judgy aunties but talk about the metro & you'd find them all over the place; one checking out your skirt's length, whispering to their fellow nosy pal about your makeup or any other trivial detail they vehemently disapprove of in you. No offence, but we weren't born to please you aunty and don't hold your opinions dear in any way, so, kindly just mind your own business!
2. The Ones Who Keep Peeking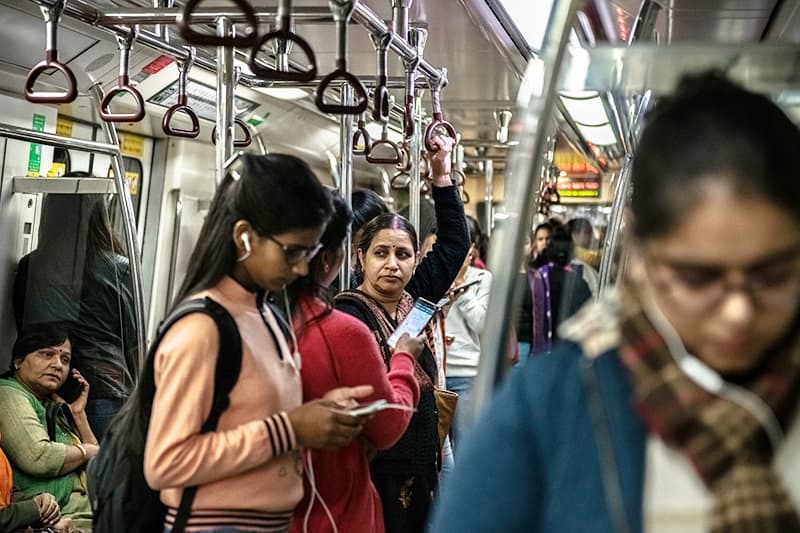 Picture Credits: sbs.com.au
Speaking of minding your own business, there's no way we can refrain from talking about the peek-a-boo aunties whose only business is to look into our phones. Like why? Have you never heard of something called privacy? Our personal chats are not for your amusement so please take the pain of looking into a dictionary for a change and try to abide by the word!
3. The One Who's Always Gossiping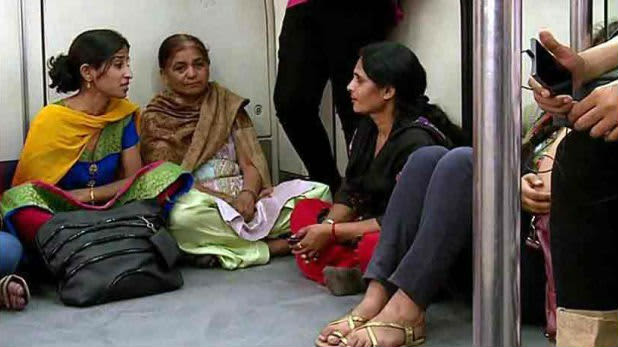 Picture Credits: amarujala
If there's anything aunties are synonymous with worldwide, it has to be gossip because no one loves to chat more than them, right? "Aaj office mein ye hua, wo hua. Isne ye kiya, usne wo kiya...blah blah blah". Stop right there please, our ears are already bleeding!
4. The Ones Who're Forever Whining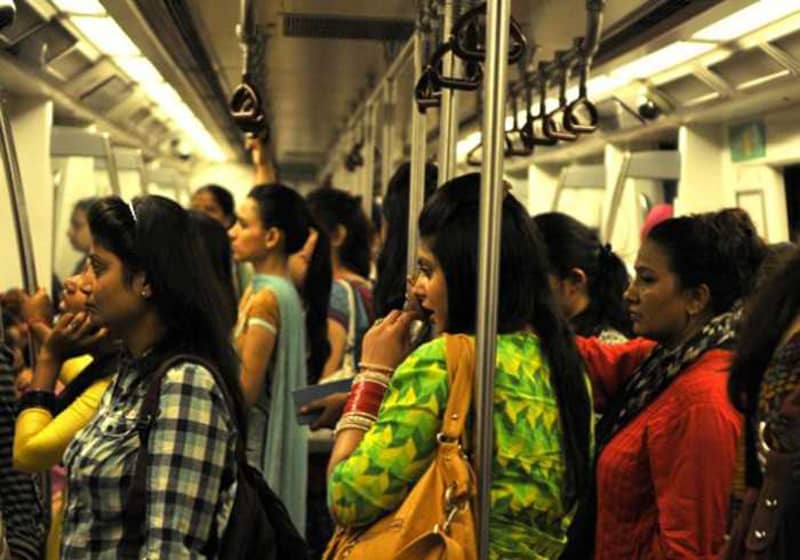 Picture Credits: topyaps.com
We could've called them poor souls but we won't because there's no end to their sob stories and we're so done with it! Life is unfair to each one of us and we don't need a reminder for it from a stranger aunty, whining about her sad life to her colleagues or her husband over the phone. Why not take a nap instead?
5. The Ones Who Give Us #OOTD Goals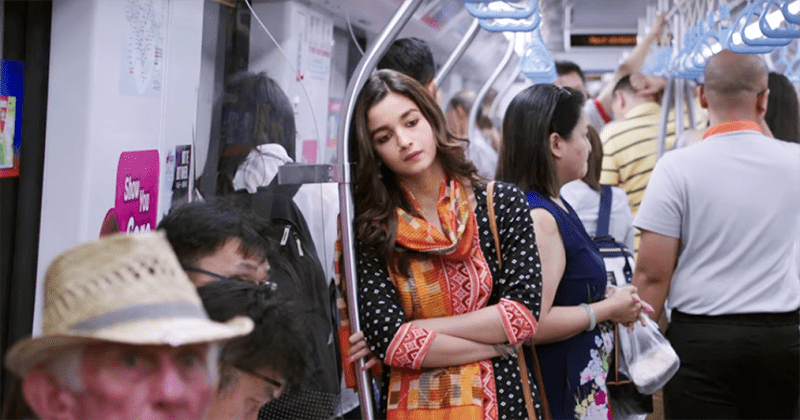 Picture Credits: akkarbakkar.com
We hate them like we love them because these oh-so-perfect-ly dressed ladies give us #OOTD goals but also make us feel miserable in our worn off tees and decades-old denims. Office to them is basically a fashion event and oh boy, they look absolutely ready to dazzle the world. Good job lasses!
6. The Ones Who're Supremely Loud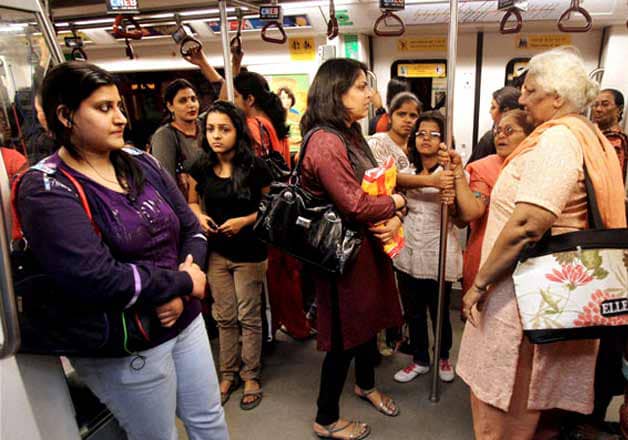 Picture Credits: jantakareporter.com
Some people just don't care about where they are and so, their volume regulators are always turned up to the highest, which frankly, is too much for us all to bear. Be it their hellos or the usual banters, being soft or discreet is not a concept they're familiar with. Aunties, it's time you realised that there's a civil manner to behave in while in public, so, kindly tone it down a bit, will ya?
7. The Ones Who Give Live Makeup Tutorials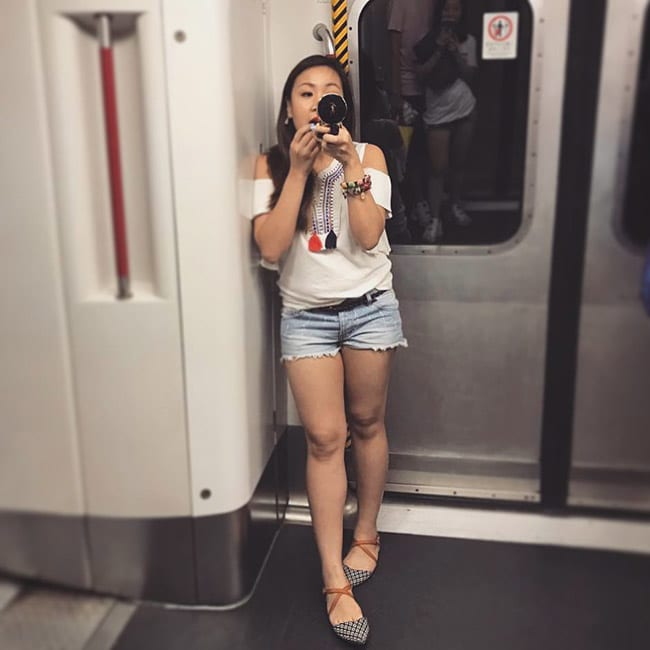 Picture Credits: iampolala
Give them a round of applause guys, they're the bravest and most talented ones of the lot because not just do they carry their entire makeup kits in their bags (from the sleek eyeliners to the colossal eyeshadow palettes), but they also put them on all while travelling in the metro like a boss. We salute you, girls!
8. The Ones With The Annoying Kids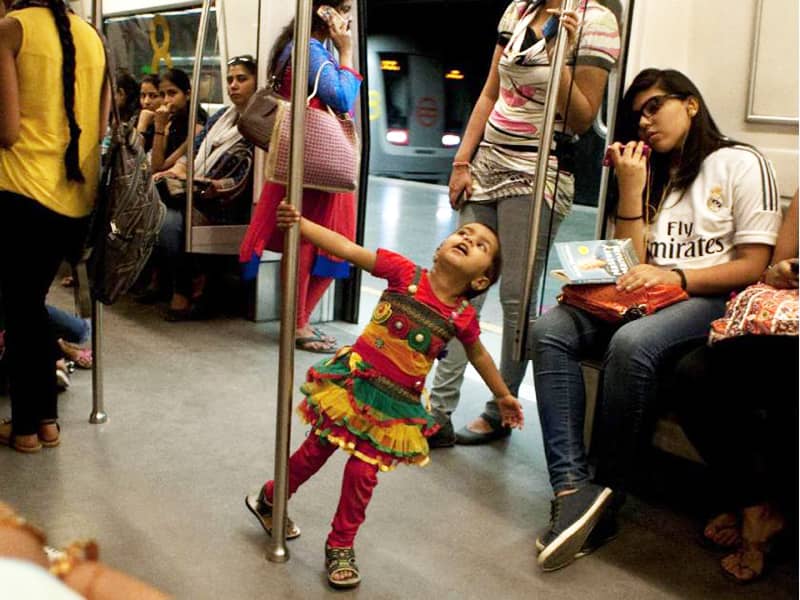 Picture Credits: montrealgazette.com
Alright, we're not kid haters but how can you get all gooey-eyed at the ones who are crying their lungs out right in your ears when all you're looking for is some peace to read your books or to catch a quick shut eye, right? We hate to say it but aunties, please, teach your kids to stay calm and not turn the compartment into a living hell!
Which of these kinds do you find the funniest?