Delhi
8 Iconic Things To Defo Wolf Down From Each Of These Famous DU Canteens
This Is A Representative Image
College always starts with a little bit of nervousness, anxiety and that indefinable feeling of elation. In present times, where inflation is doing its rounds, being a collegiate you can at least enjoy relish-worthy food at fairly economical prices available in DU canteens. Canteens are the hearts of colleges, places where you sit and eat and make scores of unforgettable memories with your friends. And to make things easier for y'all, we've gone and compiled a whole list of the most iconic dishes to try at EACH of these famous DU college canteens so you don't miss out on anything! Read on and hop over for your share soon!
1. Mince Egg & Toast From St. Stephen's College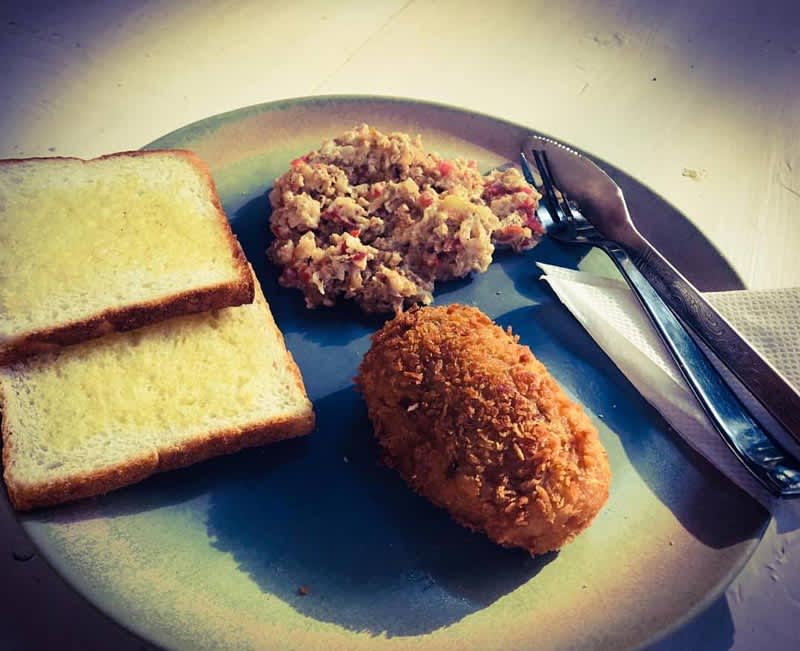 This Is A Representative Image
With oceans of sophistication packed into a box, Stephen's has its own customised name for the canteen - they simply call it 'cafe'. With the perfect blend of vegetarian and non-vegetarian options, Stephen's Cafe is mostly popular for its Mince Cutlets, Scrambled Eggs and Toast, Dill Pickle Sandwiches and Chicken Curry Rice Dishes, so defo order these up for breakfast next time you have an early class! 
Where | St. Stephen's College - Sudhir Bose Marg, University Enclave
2. Chilli Potato From Jesus And Mary College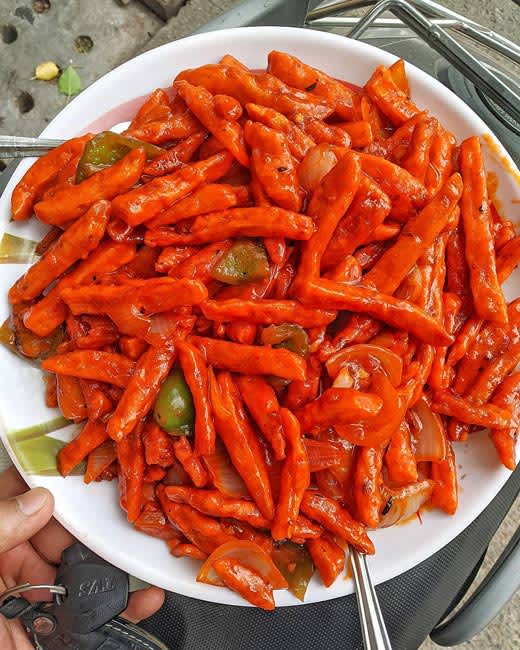 This Is A Representative Image
Picture Credits: dillikebhukkad
The highlight of JMC's spacious and structured canteen is the bhelpuri and sevpuri wala bhaiya from Defence Colony who sits just inside the canteen. Apart from that, the canteen offers mouth-watering dishes like Chilli Potato (a crowd favourite) and delicious and homey Rajma Chawal. We'd say pair these with some Iced Tea and you can brave even the toughest of assignments!
Where | Jesus And Mary College - Bapu Dham, Chanakyapuri
3. Crispy Paranthas From Hindu College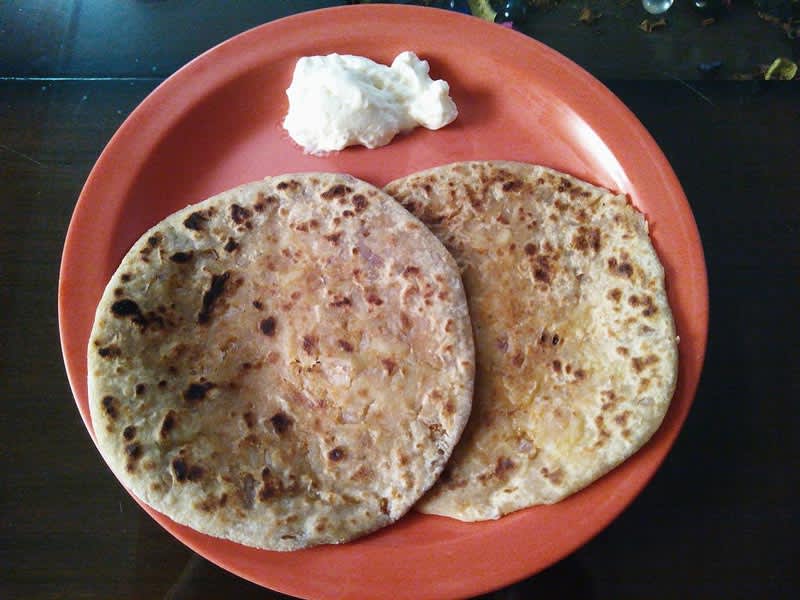 This Is A Representative Image
Hindu's canteen offers you a whole variety of yummy food at pretty reasonable prices, so there's lots to choose from. The flavourful Samosas and tempting Paranthas are the showstoppers of this canteen and the Ice Cream Shakes and fresh juices will help you brave those long, never-ending lectures. On top of all this, their classic Rajma Chawal and Gol Gappe are also well-known fixtures at the canteen, so just pop over and try EVERYTHING! 
Where | Hindu College - Sudhir Bose Marg, Hindu College, University Enclave
4. Red Sauce Pasta From Miranda House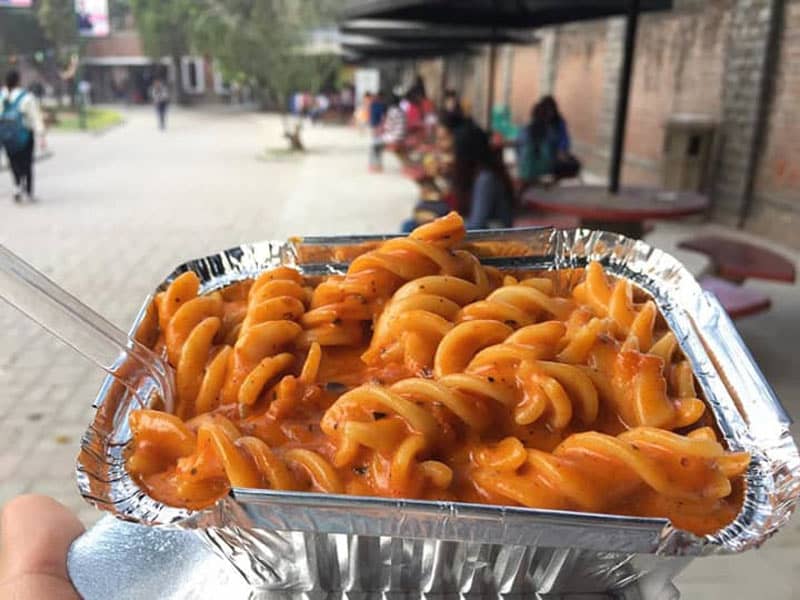 This Is A Representative Image
Miranda House is considered one of the top-most colleges in DU and the canteen here is no less. With all your favourites on hand, it offers you a menu that is full of zest. Whether it's Pam Aunty's Red Sauce Pasta or their most scrumptious combo of dosa and sandwich with paneer, called the Paneer Dosawich, you defo won't regret popping over for lunch at Miranda!
Where | Miranda House - GC Narang Road, University Enclave
5. Spring Rolls From Hansraj College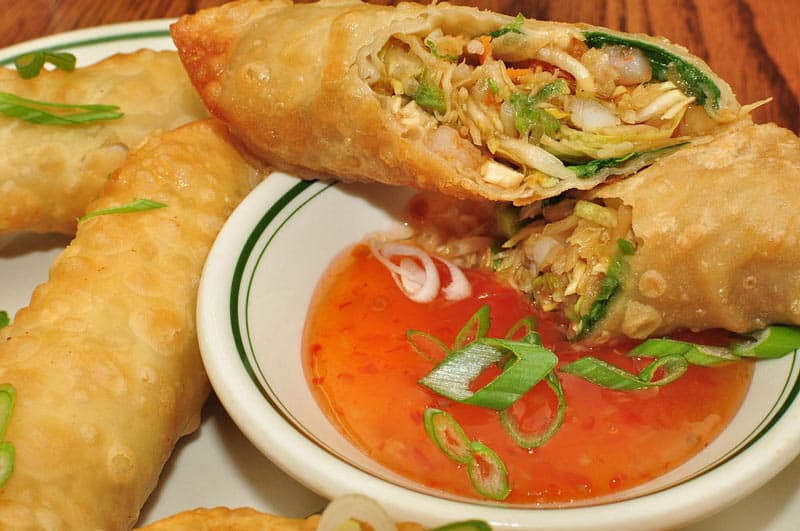 This Is A Representative Image
Hansraj College's canteen offers a plethora of lip-smacking food options. Students love the hot and crispy Spring Rolls and the usual delicious South-Indian meals that the canteen so deftly whips up. The delicious Noodles and cold coffee from the Nescafe stall will simply make your day, so do try those out too!
Where | Hansraj College - Mahatma Hans Raj Marg, Hansraj College, Malka Ganj
6. Chole Bhature From Kirori Mal College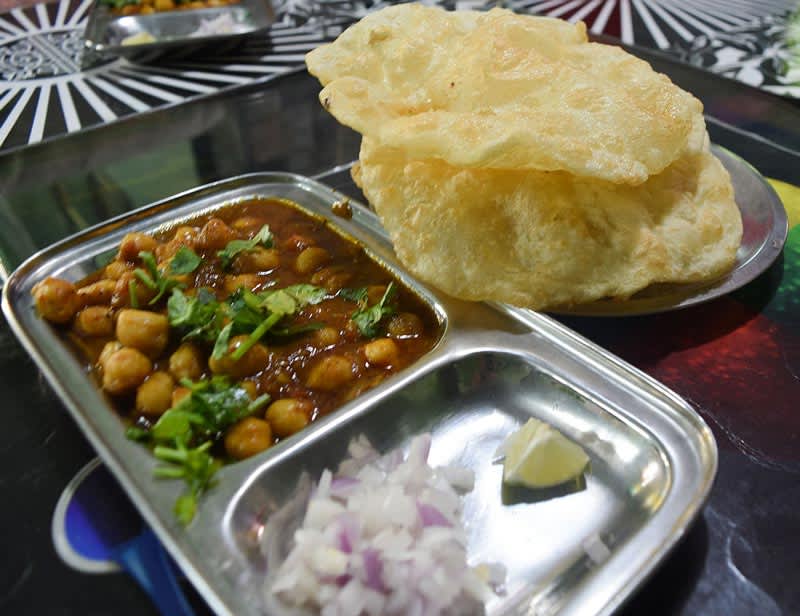 This Is A Representative Image
The canteen here is as large as a hall. Easily able to accommodate approximately 200 people, Kirori Mal College's canteen is perfect for gathering your entire gang. The most valued thing here is the generosity with which food is served. The appetising Chole Bhature and the delightful Chinese Samosas here are famous and defo worth a try!
Where | Kirori Mal College - University Of Delhi, North Campus
7. Cheese Maggi From IP College For Women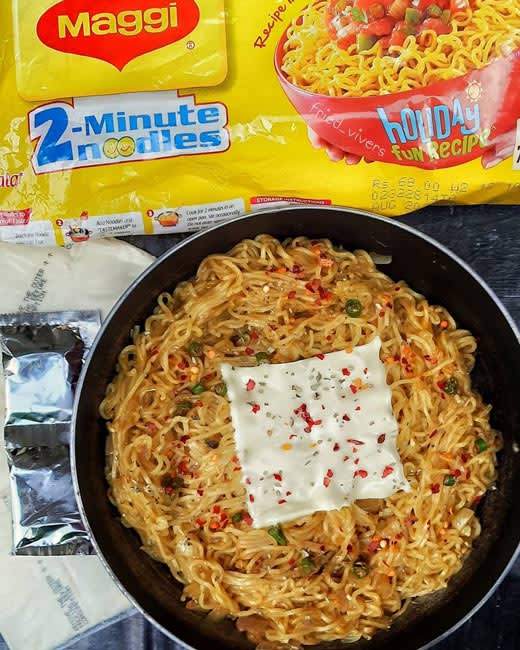 This Is A Representative Image
Picture Credits: fried_vivers
With an elegant campus, IP College's canteen is decent and hygienic. The canteen is known for its relish-worthy food. The Paneer Bread Pakoras, sweet Gulab Jamuns, Thali and Cheese Maggi are the most famous dishes here. The canteen also offers packaged food for health enthusiasts. They also do plenty of fresh fruit juices and rich coffee, so head on over with the squad for a long, leisurely lunch!
Where | IP College For Women - 31, Sham Nath Marg, Civil Lines
8. Idli- Sambhar From Venkateshwara College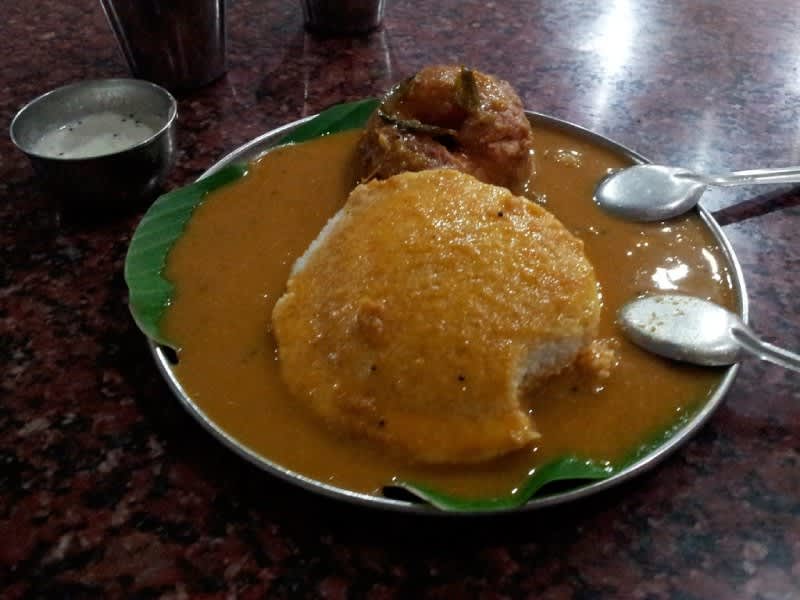 This Is A Representative Image
The canteen here is strictly vegetarian and you can explore tons of options available such as Aloo Tikkis, Masala Maggi and Fried Rice. We've also heard good things about their Idli, Vada, Sambhar and Dosa. All of them are freshly prepared and served piping hot - just the way we like it. The canteen keeps on changing the menu according to the weather and sometimes you can also enjoy delectable Jalebis here, so keep an eye out for that, folks!
Where | Venkateshwara College - Dhaula Kuan Enclave I, Dhaula Kuan
All these canteens are amazing but you'll have to ensure your own entry - with the help of your friends, of course. Did we miss out on your fave canteen? Tell us in the comments below!