Delhi
7 Historic Breakfast Places In Paharganj Where You & Your Gang Can Hog Post Pandemic
Remember how on weekends, we would marvel at the beauty of Old Delhi, languidly walk through the narrow bustling lanes of Paharganj, browse through a gazillion books that line the sides of the streets and immerse ourselves in the charm of olden times. Even better? It used to be a perfect way to spend time with our bestie while exploring all the historic breakfast eateries in Paharganj and polishing off all the scrummies on a budget! But the current scenario makes it a little difficult to check all these off our list, so we have made a list of historic brekkie spots here that you can memorise for a visit once things get better. Psssst... Some of these places might be closed at the moment.
1. Sita Ram Diwan Chand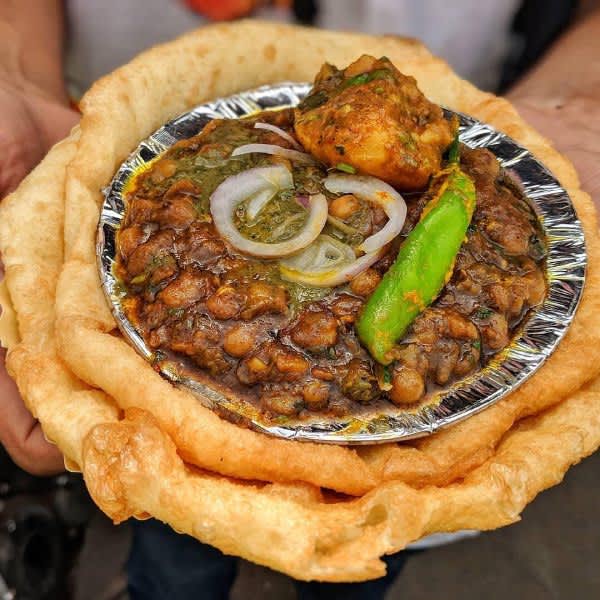 Picture Credits: khaata_rahe_mera_dil
This iconic place is epically popular for dishing out amazing Chole Bhature, perfectly balanced with spices and light fillings. You even get fresh onions, carrots and chilli as a salad. Their spicy green chutney, pickle and aloo sabzi on the sides are legit cherries on top! On most days, this place is jam-packed and you'll probably have to wait in the queue but the wait will be so worth it! Also, try their refreshing iced lassi & kulfi that are simply divine. Fill your tummies at this awesome food joint and kickstart your day on the right note!
Where | Sita Ram Diwan Chand - 2243, Rajguru Marg, Chuna Mandi
Meal For Two | Rs 200
Call Them | +91 8010 775 577
Check Out Their FB Page | https://www.facebook.com/SitaRamDiwanChandPaharganj/
2. Kashmir Sweet Shop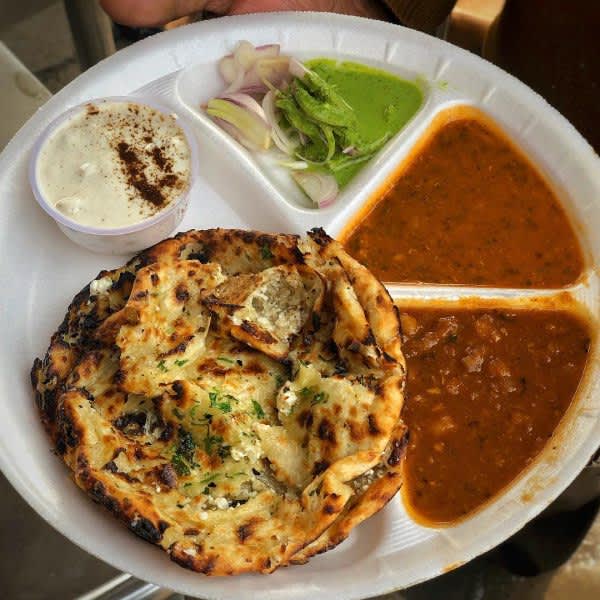 Picture Credits: foodiesince96
Everyone in the locality and even outside knows Kashmiri Sweet Shop for its Chur Chur Naan. This place whips up many savoury delectables that are so flavourful & filling that you'll become a regular here. They serve their naans with either chole, dal makhani or paneer, as per your choice, along with salad & boondi raita, all of which taste heavenly. Their grub comes in such ample proportions that you'd have to share it with your homies. And defo finish off your meal here with a bite of their paan petha. Oh-so-refreshing!
Where | Kashmir Sweet Shop - 9006, DB Gupta Road, Bazar Sangatrashan, Multani Dhanda
Meal For Two | Rs 250 
Call Them | +91 9560 182 982
Check Out Their FB Page | https://www.facebook.com/Kashmir-Sweet-Shop-105119023007697/
3. Radhey Shyam Chole Bhature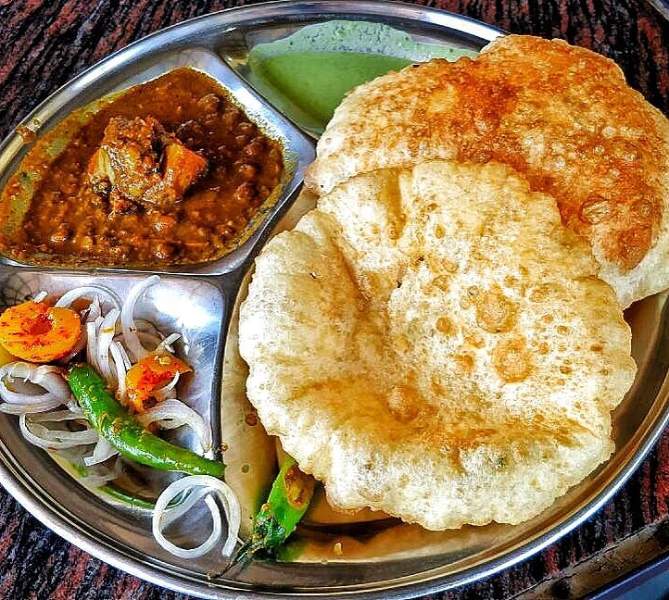 One of the oldest food joints in Old Delhi, Radhey Shyam Chole Bhature known for their piquant Chole, gravilicious Dal Makhani and Shahi Paneer that you can nosh on with butter-drenched and insanely crispy Chur Chur Naam or paneer-stuffed bhature. These yummies come with the side of their special green chutney for the ultimate foodie experience. So grab ahold of your mates and head to this great place for a binge sesh!
Where | Radhey Shyam Subash Chole Bature - Shop No 7, Amrit Kaur Market
Timings | 7:30 AM - 4 PM
Meal For Two | Rs 200
Call Them | +91 9811 103 164
Check Out Their FB Page | https://www.facebook.com/RadheyShyamCholeBhature/
4. MMB - Multan Moth Bhandar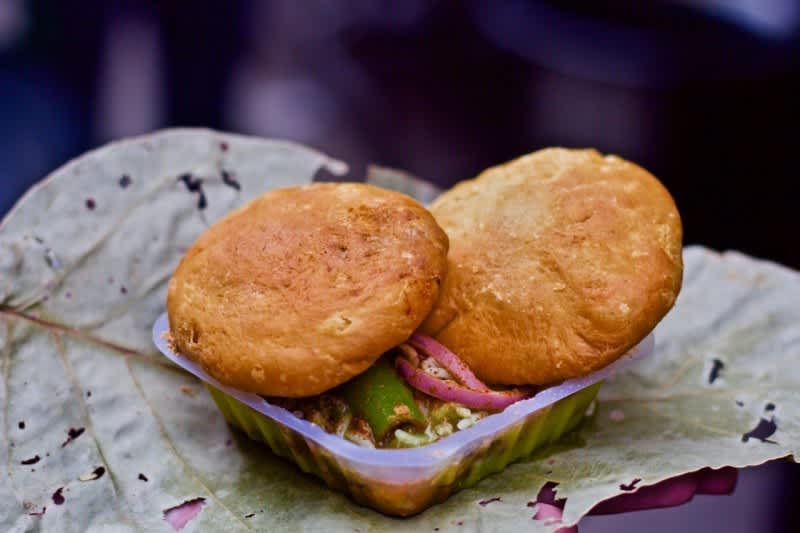 Picture Credits: Abhishek Khanna
Multan Moth Bhandar or famously known as MMB does one of the most flavourful renditions of the rare dal called moth which you can either have with kachori or chawal here. Although their Moong Dal Kachori is the most sought-after breakfast option at this joint. One of the most affordable places in Delhi, you can hog on an abundance of food at such low rates. So whenever your wallets don't allow you to binge guiltlessly, head here to satiate yourselves!
Where | MMB - Multan Moth Bhandar - 9283, Gali Number 6, Multani Dhanda
Timings | 8 AM - 8 PM
Price | Rs 100
Call Them | +91 9718 479 721
5. Bikaner Sweets Corner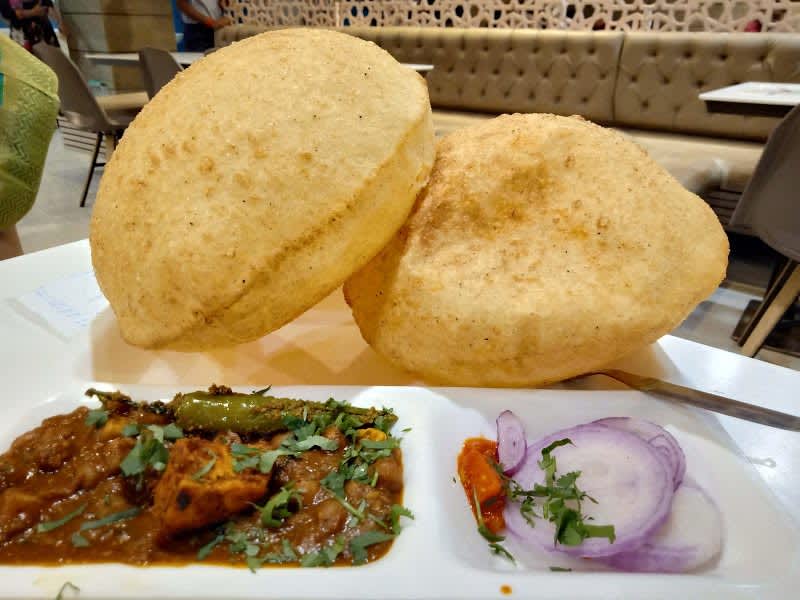 Picture Credits: Teja Deepak
It's one of the oldest places, renowned for their lip-smacking and scrumptious offerings like Bread Pakora, spicy Samosa and their divine sweets like Ras Malai that everyone ought to try! At Bikaner Sweets Corner in Paharganj, y'all can relish authentic sweets, tasty Indian dishes, scrummy pizzas, divine cakes and whatnot. Check this place out with your buds and indulge in a hearty meal!
Where | Bikaner Sweets Corner - 9006, Bazar Sangatrashan, Multani Dhanda
Meal For Two | Rs 200
6. Vibha Restaurant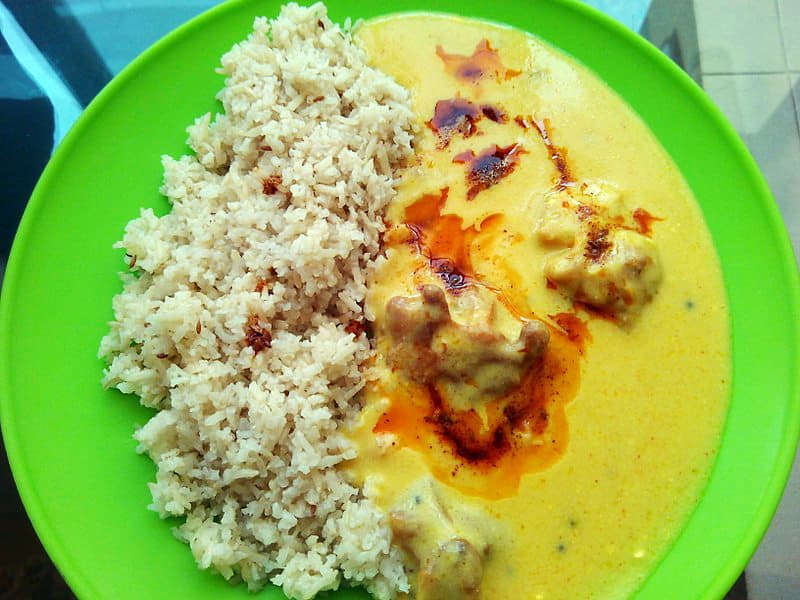 This Is A Representative Image
Vibha Restaurant is a humble little eatery with a proper desi dhaba vibe and impresses its patrons with their strictly-vegetarian dishes which are offered at pocket-friendly prices. Their super delish items have a homely feel to them. Shahi Paneer, Chana Masala and Kadhi Pakora are some of the delights that you gotta try to fill your tummies with yummies here!
Where | Vibha Restaurant - Gali No 6, Multani Dhanda
Meal For Two | Rs 200 
Call Them | +91 8586 051 353
7. Hello Vegetarian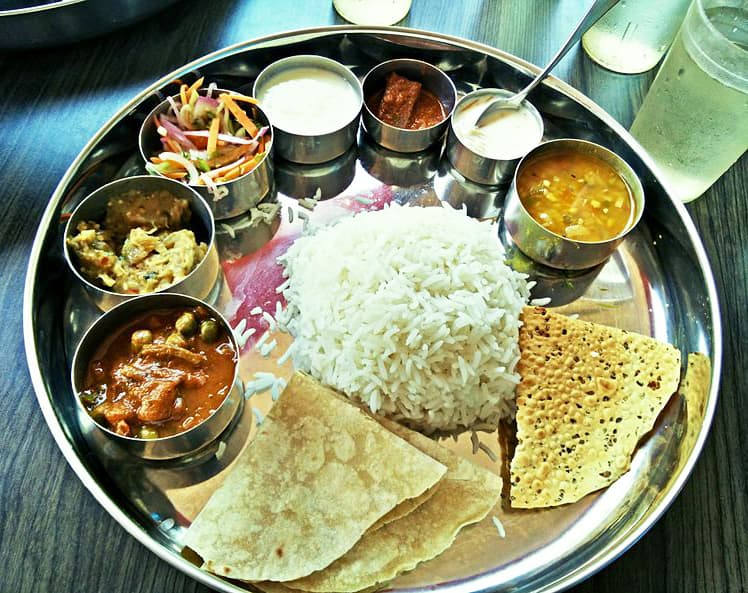 This Is A Representative Image
Don't let the appearance of this joint fool you for their toothsome food compensates for its humble vibe. Whenever you and your squad craves North Indian cuisine, Hello Vegetarian is exactly the place where you should park your cars. This place has the most budget-friendly unlimited thaalis with dal, 2 sabzis, rice, roti & papad just for Rs 80 *WOAH*. The food is so tasty that your guts will be aching by the end of your visit here!
Where | Hello Vegetarian - Arakashan Road, Multani Dhanda
Meal For Two | Rs 200
Call Them | +91 9899 528 448
So, add these places to your list and let your homies know about the much-awaited plan, well in advance!