Delhi
8 Hill Stations Less Than 3 Hours Away From Mussoorie That Need To Be On Your Bucket List
If you're quite done with Mussoorie and are looking for other nearby places to explore, we recommend checking out these lovely spots around Mussoorie for a day picnic, a quick getaway or just for some *me time*!
1. Landour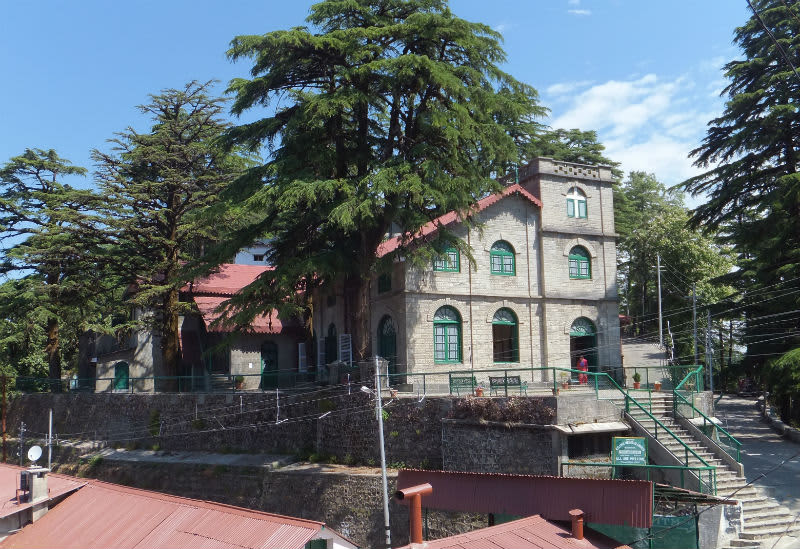 The fairytale land of Landour is just half an hour away from Mussoorie so it makes for the perfect day picnic spot! This place is quiet & calm and has tons of places where you can find moments of repose. Catch a glimpse of the most beautiful sunrise/sunset at Lal Tibba or have the most satisfying meal at Char Dukan! 
Distance From Mussoorie | Roughly 7.5 Kms
2. Dhanaulti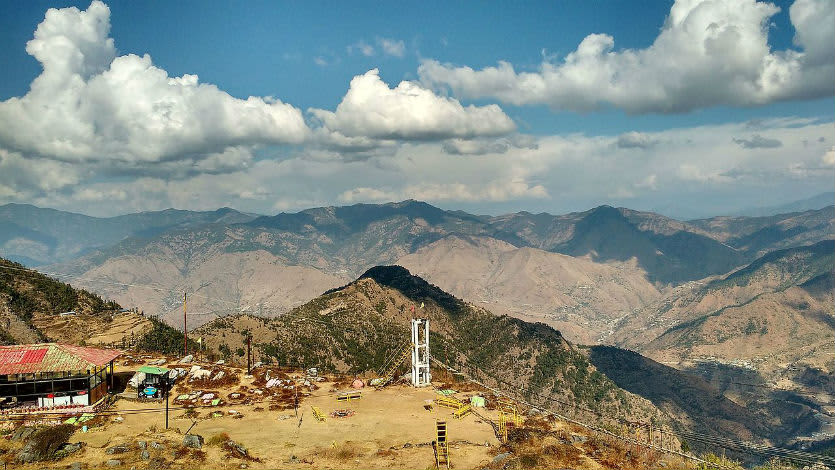 Dhanaulti is a traveller's paradise lying 2.5 hrs away from Mussoorie! Pay a visit to the famous Eco Park where you can get a pleasing panoramic view of the mountains! Also explore your spiritual side by trekking all the way up to the Surkanda Devi Temple or visit Camp Thangdhar for that adrenaline kick!  
Distance From Mussoorie | Roughly 60 Kms
3. Rishikesh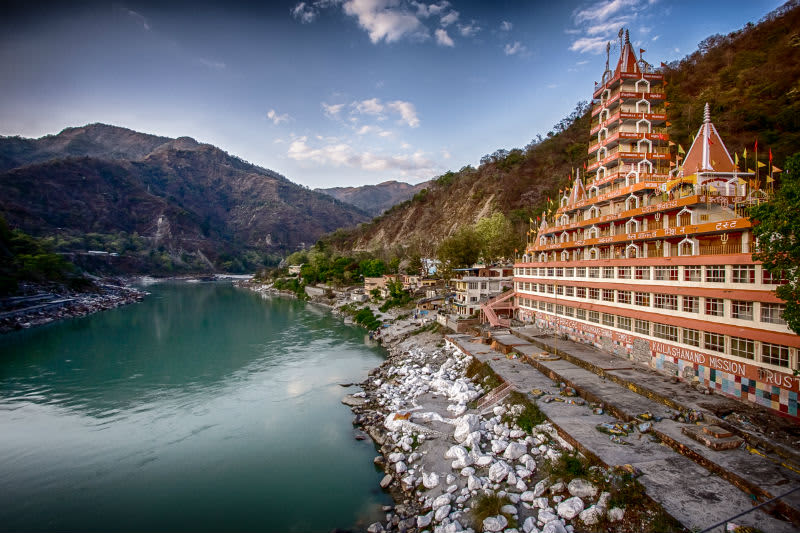 This place doesn't really need any introduction! Just about 2.5 hrs away from Mussoorie, Rishikesh is perfect for all the adventure junkies! River Rafting, Bungee Jumping and Flying Fox - you can do it all here! The beautiful Ganga Aarti at Triveni Ghat is a peaceful and soul-soothing experience that should not be missed out on! Also, don't forget to check out the Beatles Ashram while you're here! 
Distance From Mussoorie | Roughly 78.6 Kms
4. Haridwar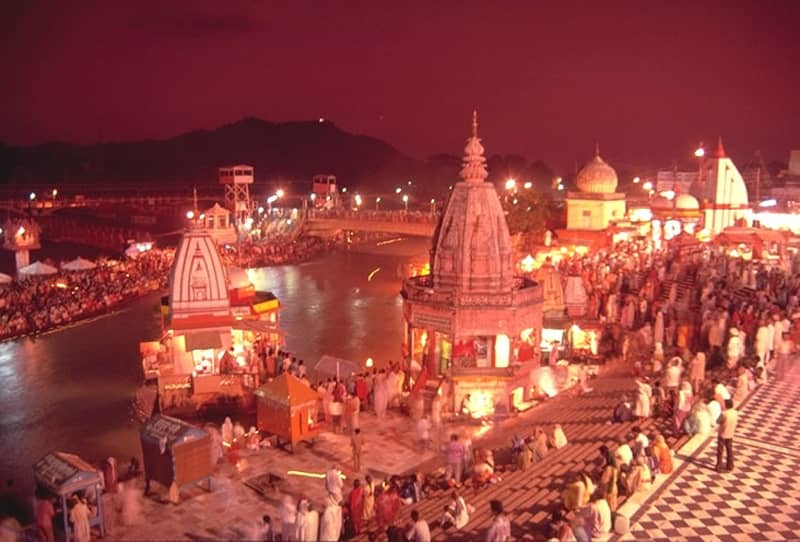 Bring out your devotional side at Haridwar that is about 3 hrs from Mussoorie and is more than just a devotees paradise! One of the best sights in Haridwar is the Ganga Aarti at Har-ki-Pauri ghat that happens twice a day and is an experience you must have! Drench yourself in tranquility at Sapt Rishi Ashram and let the shopaholic inside you take over at the Bada Bazar!
Distance From Mussoorie | Roughly 84.5 Kms
5. Chakrata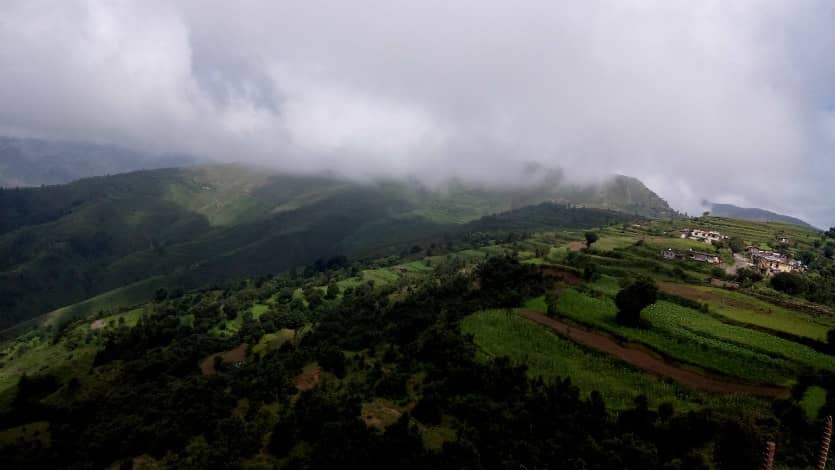 Chakrata is a renowned tourist destination roughly 3 hours away and is a real heaven 'cause of all the beautiful, picturesque views that this place has to offer! The Tiger Falls attracts crowds from all over the country and is truly a sight to behold. You can also let your adrenaline rush flow while skiing and trekking at Mundali or go birdwatching at Deoban where you get the perfect view of the Himalayan ranges! Also, don't miss out on the Chilmiri Neck and Budher Caves as well!
Distance From Mussoorie | Roughly 80.7 Kms
6. Dehradun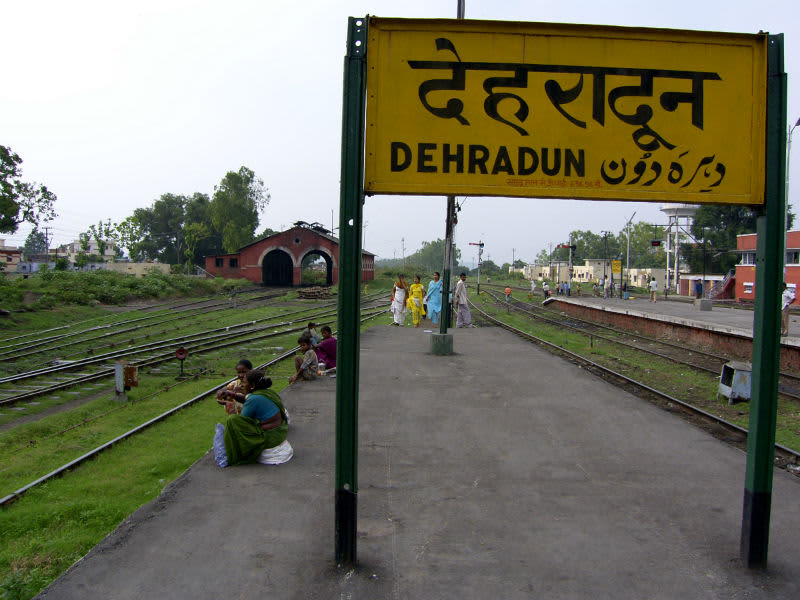 Dehradun is just a short drive of 1.5 hrs away from Mussoorie and has enough points of interest to explore if you want to make the most of your vacation! Visit the Robber's Cave after conquering the glorious trek up to the mountains, plan a picnic at the famous Lachhiwala and shop your hearts out at the Paltan Bazar! 
Distance From Mussoorie | Roughly 34.4 Kms
7. Kanatal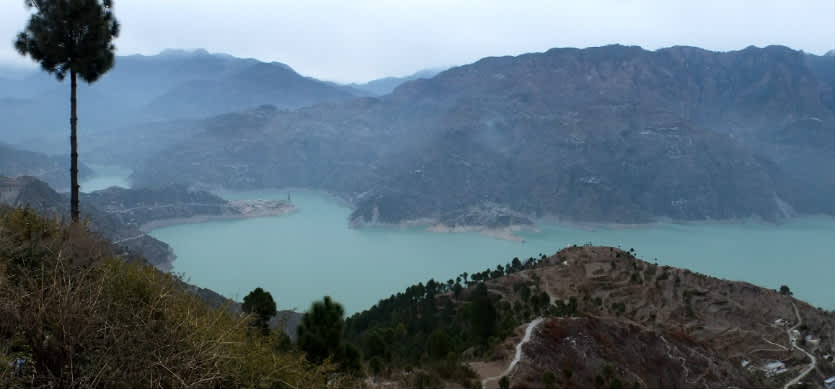 Kanatal is a small village in Uttarakhand, almost 2 hrs away from Mussoorie, where the famous Surkanda Devi temple lies. The walk to the temple is an experience in itself and the view from the top is just phenomenal! All the adventure junkies can also indulge in some camping at the Camp Carnival Kanatal. You can do all this or just roam around the hills and take in the serenity and beauty of this place *happy sigh*!   
Distance From Mussoorie | Roughly 47 Kms
8. Chamba 
Don't confuse this Chamba with the one in Himachal Pradesh for Uttarakhand has one of its own! This beautiful town lying roughly 2.5 hrs away is situated on the junction between Mussoorie and Rishikesh and is just a perfect weekend getaway! You can check out the massive Tehri Dam or camp along the hills at the Camp X-terra so plan a vacation right away! 
Distance From Mussoorie | Roughly 60 Kms
So, get rid of all your woes and escape to these hill stations to make the most of your vacations!