Delhi
6 Hatke Things To Do In 2018 Like Sky Cycling, Movie @ IMAX, Indoor Trampoline & More!
As we flip through our calendars this year, all we see is saadi Dilli being flooded with something new and fun each day. And no we're not just talking about the scrumptious Delhi ka khana, but the rise of full-on entertaining and paisa wasool activities that we can do around the town. So check out these 6 super exciting and hatke things you should DEFO go try your hand at!
1. Being A Kid Again @ This Bigass Indoor Trampoline Park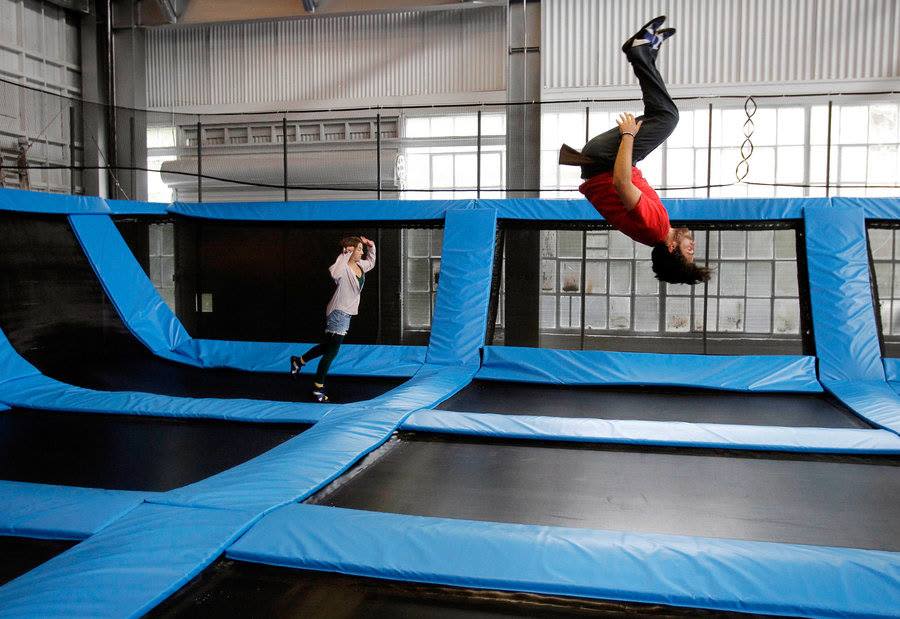 Gurgaon has what's touted to be India's largest indoor trampoline park - SkyJumper, and it will definitely bring out the child in you! We mean, with 100 wall to wall interconnected trampolines where you can bounce away or have a game of volleyball or basketball or dodgeball - this place is straight out of our wildest childhood fantasy! 
So go ahead and plan a trip with your fam or buddies and have a bouncy good time! 
Location | SkyJumper Trampoline Park - Ground Floor, ILD Trade Center, Sector 47, Sohna Road, Gurgaon 
Price | Starting @ Rs 350 For 30 mins
Check Out Their FB Page | https://www.facebook.com/SkyJumperTrampolinePark/
2. Get The Perfect Adrenaline Kick By Sky Cycling @ Frenzy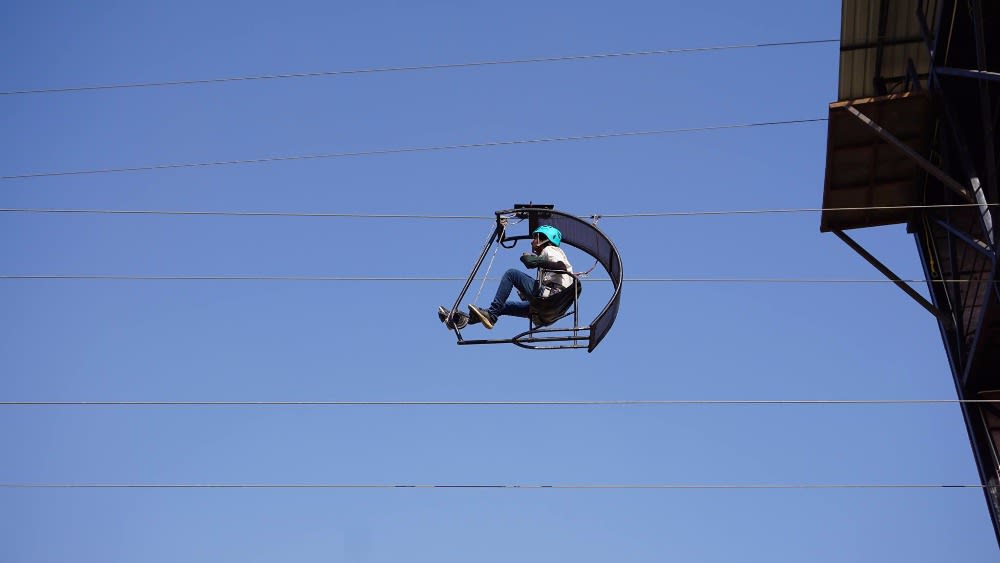 This cool AF amusement park in GGN - Frenzy Adventure Zone has tons of rides and adventure sports you can indulge in and it's pretty cool! You can try out Zorbing, Wall Climbing, Zip Lining, Dirt Bike and many such sports here but what we definitely urge you to try out is Sky Cycling! 
You and your bicycle would be harnessed *of course* to the cable running above, while you cycle away *WOAH* on the cables below, so come on by for the thrilling ride of your life!  
Location | Frenzy Adventure - VSR 68 Avenue, Sector 68, Badshahpur, Sohna Road, Gurgaon
Price | Rs 350 (Kids) & Rs 450 (Adults) 
Book Your Packages Online Here | http://frenzyadventure.com/packages/
Check Out Their FB Page | https://www.facebook.com/frenzyadventure/
3. Catch A Movie At Delhi's 1st IMAX Theater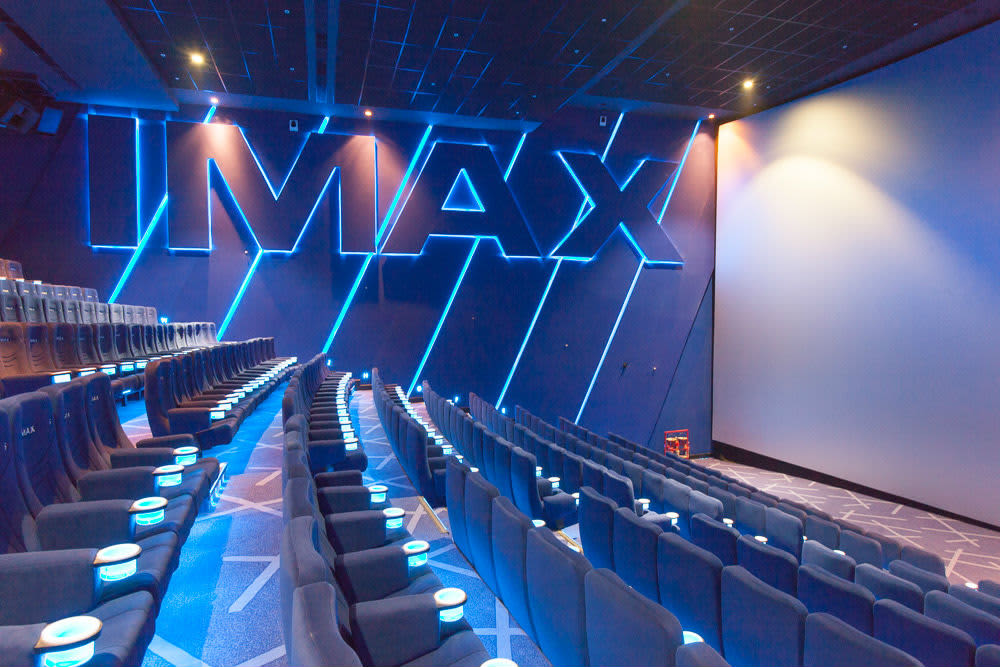 Now, we know there's nothing new or different about watching a movie but catching a flick at IMAX, right here in Delhi is surely an experience Delhi walas have been left bereft of until recently! 
Recently opened in PVR Select CITYWALK, Delhi's first IMAX theatre has a world class sound system, comfortable leather seating and a 9.1 metres high screen that'll give you a full-on 3D experience! There's an IMAX in Noida's Logix City Centre Mall, so you could head there too. So ahead and experience a whole new level of movie watching!   
Locations | PVR IMAX - Select CITYWALK, Saket & Logix City Centre, Noida
Price | Rs 350 Onwards
Book Your Seats Online Here | https://goo.gl/pDu1f3
Check Out Their FB Page | https://www.facebook.com/moviesatpvr/
4. Slurp On Some Delicious Black Ice Cream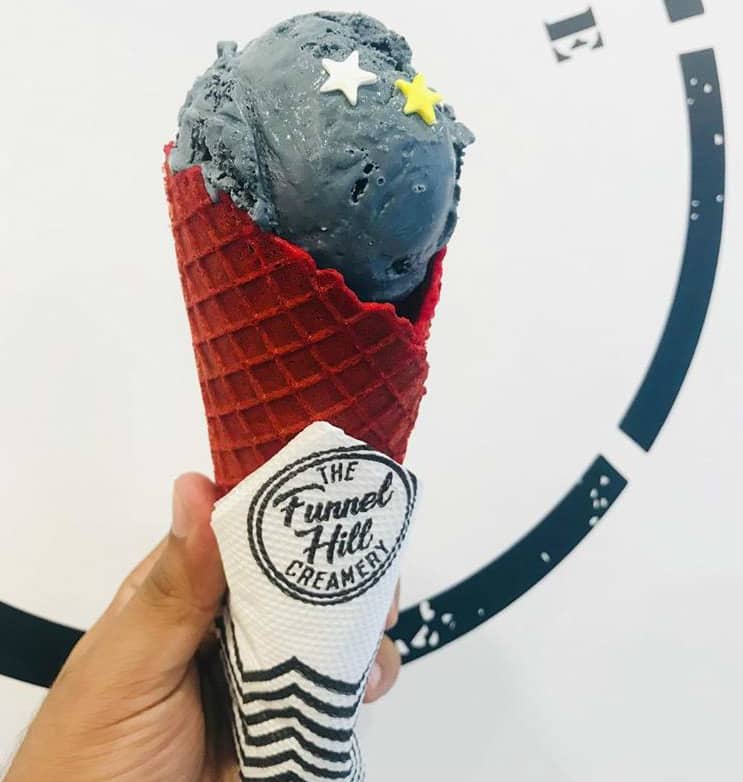 So far the best thing to happen in Delhi this year has to be the introduction of black ice cream! We mean, ever since we saw the black, charcoal activated ice-cream flooding our Instagram pages, we've been wanting to get our hands on it and then finally Funnel Hill Creamery graced us with this yumminess! 
If you haven't tried this out already, then we urge you to slurp on one today! You can also try out black ice cream at Creme Borne in CP. 
Location | The Funnel Hill Creamery - G-55, Green Park Main Market
Price | Rs 189
Check Out Their FB Page | https://www.facebook.com/thefunnelhillcreamery
5. Try Bubble Football @ Oh My Game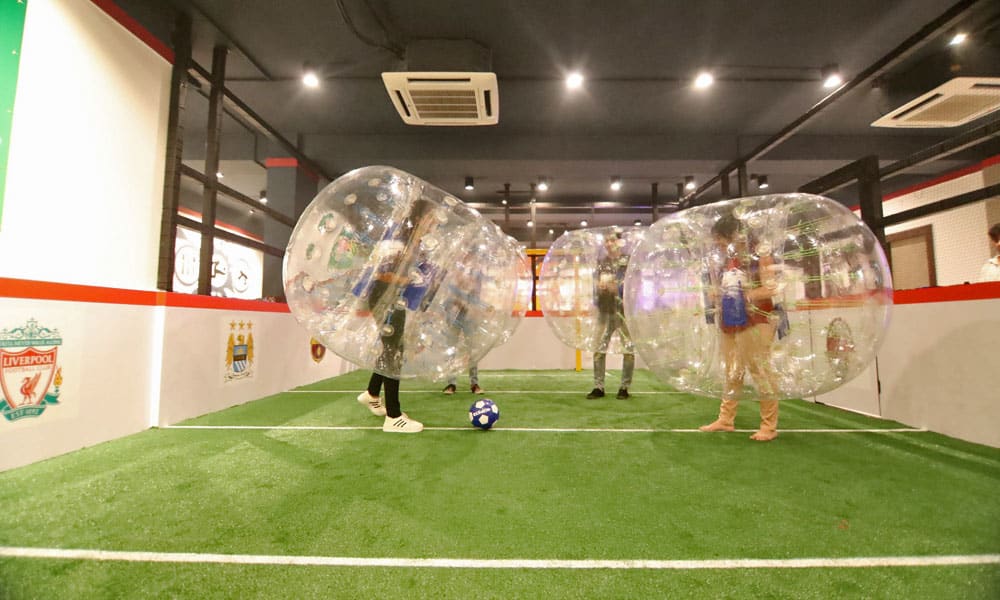 Imagine playing football while being encased in an inflatable transparent bubble! Sounds crazy, right? But trust us when we say this peeps - 'Bubble Football' is the weirdest yet coolest sport in Delhi! 
It's a fun version of soccer where you run around, tumbling and falling while trying to steal the ball from the opposite team. So get your squad ready and spend a memorable day laughing and kicking a football!
Location | Oh My Game - 10/24 A, DLF Phase II, Gurugram 
Check Out Their FB Page | https://www.facebook.com/OMGgurgaon/
Call For Bookings | +91 9911 454 131
6. Try Out Speed Dating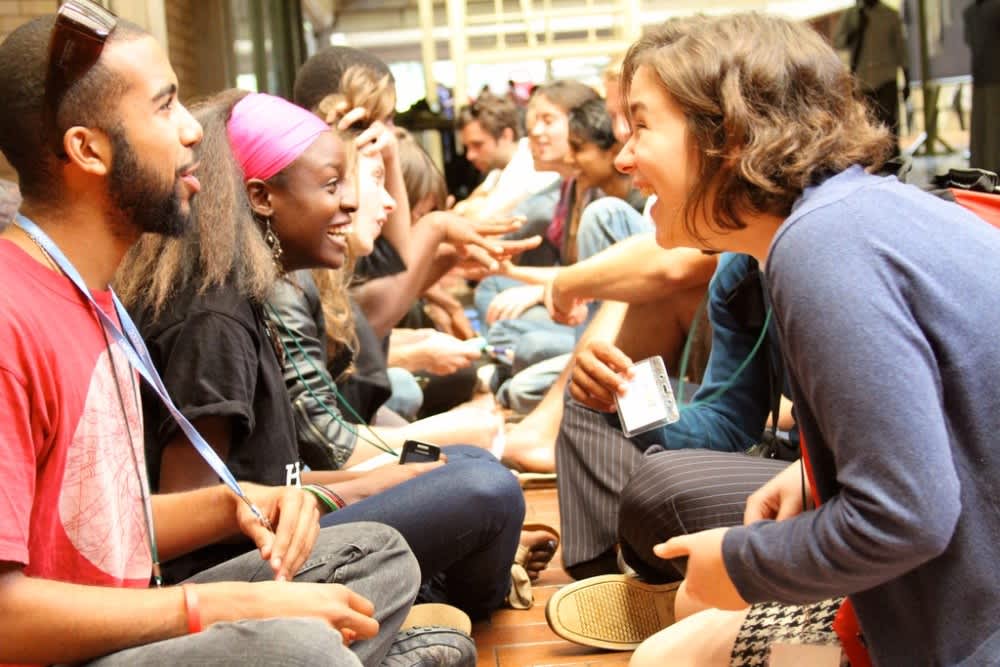 If you're sick of dating apps, websites or being set up on blind dates by your friends, then speed dating hosted by LOL could be your new BFF! Their concept is pretty simple - you suit up and meet a bunch of new people and interact with them and mentally swipe right or left, wait for the results and if the other person is also interested, then you can get in touch with them later, easy-peasy! These guys hold regular events, so follow their FB page for updates.
Check Out Their FB Page | https://www.facebook.com/LifeOfLine/
Here's Their Website | https://www.lifeofline.com/
So these were 6 things we urge you to try out in 2018 'cause a new year demands you try out a few hatke things!