Delhi
8 Great Schools Across India With Fab Facilities Like Awesome Swimming Pools
Whether you're looking for a school for your children, or dreaming what your school life could have looked like had you been in an SOTY type school, either way, you're at the correct place. India has some of the biggest, fanciest, most beautiful schools with a range of facilities that one usually gets only at a resort. Anyone would be lucky to call these institutes their school with the myriad possibilities of activities these schools offer apart from a world-class education. These schools build personalities, hobbies, and talented artists and sportspersons. Go on and explore these jaw-droppingly awesome schools and moan over all the luxuries they offer! 
1. UWC Mahindra - A Residential High School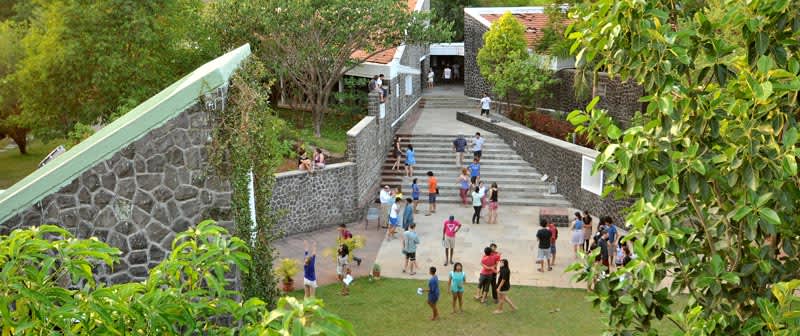 How many of us can boast that we were part of an institute inaugurated by world leaders Nelson Mandela and the Queen Noor of Jordan? Not many, unless we're from Mahindra's United World College located in Pune. Part of an International organization that has 18 schools located in different parts of the world, UWC has only one branch in India that was established in 1997. The school aims to use education as a driving factor for uniting people of different nationalities and cultures towards a common goal of world peace and a sustainable future. 
Set up only as a high school, the 250 students studying here have a campus spreading across 175 acres all to themselves which is not surprising, as it houses everything you can imagine, from athletics to regular sports to kayaking, frisbee, rugby, water polo, and more. What's more, is that with around-the-clock housekeeping and food services, the school is no less than a resort and the hostels are nothing short of villas designed by renowned architect Christopher Charles Benninger using local, traditional and sustainable elements and materials. What a school!
Where | UWC Mahindra School - Paud, Maharashtra
Call Them | +91 2224 974 625
Here's Their Website | https://www.in.uwc.org
Check Out Their FB Page | https://www.facebook.com/uwcmahindracollege/
2. Unison World  - An All Girls Residential School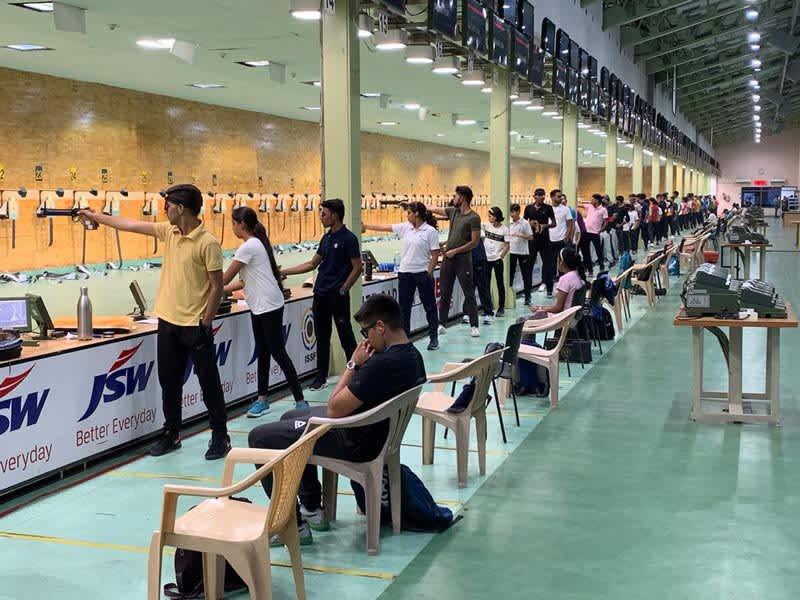 Established in 2007, Unison is an all-girls residential school for middle and high schoolers. With a beautiful lush green campus set on a 16 acre land in Dehradun, Unison provides world-class education and extracurriculars to its students. The school aims to nurture students that are global citizens and keeping in line with this, they have tie-ups with schools in New Zealand and the United Kingdom. Skating rinks, athletic tracks, an OAT, swimming pools, sports courts, rooftop lawn tennis setups, gym and yoga rooms, state of the art shooting ranges, and art studios are just some of the fantastic facilities available at Unison apart from regular spaces to pursue ceramics, photography, graphic design, music, drama and any other interests one may have. Definitely check this one out if you're considering schools!
Where | Unison World School - Mussoorie, Uttarakhand
Call Them | +91 1357 113 000
Here's Their Website | https://uws.edu.in/
Check Out Their FB Page | https://www.facebook.com/unisonworldschool/
3. The Doon School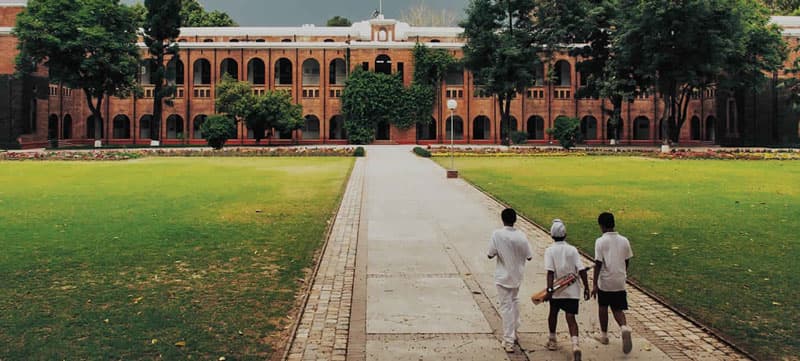 What do Ex-Prime Minister Rajiv Gandhi, novelist Vikram Seth, designer Tarun Tahiliani, and artist Anish Kapoor have in common? They're all 'Doscos', ie, alumni of the Doon School. Consistently ranked as the best residential school for boys, Doon School has an unmatched legacy and being a part of this institute allows you to be part of those elite few who have access to some of the best schooling facilities out there. 
An all-boys residential middle and high school, Doon has a 72-acre campus and with 500 students, it also houses a diverse range of flora and fauna. The students here have access to a huge range of sports facilities including squash, badminton, tennis, basketball, tennis, and boxing. With a close association with a number of schools in the UK, Doon has a large range of international collaborations and offers a lot of international exposure to interested students, which sounds awesome!
Where | Doon School - Dehradun, Uttarakhand
Call Them | +91 135 252 6400
Here's Their Website | https://www.doonschool.com
Check Out Their FB Page | https://www.facebook.com/TheDoonSchool1935/
4. Stonehill - An International Co-Ed School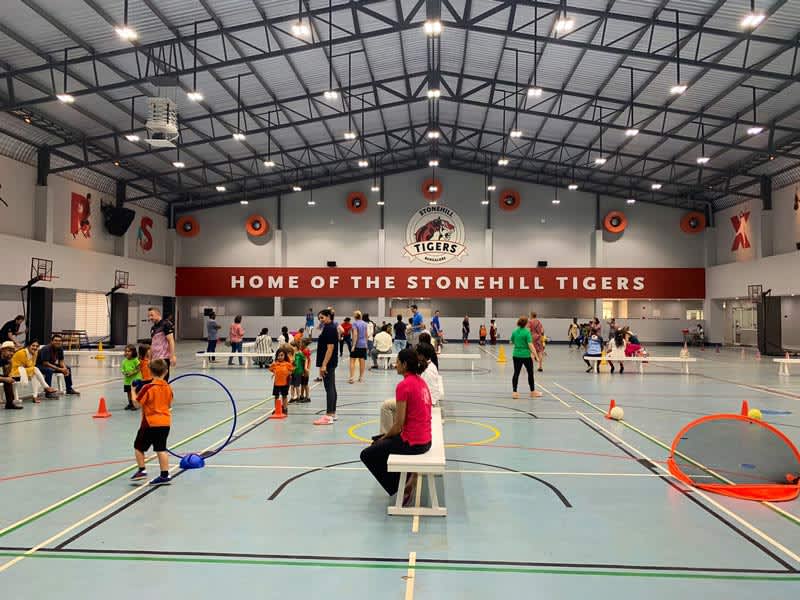 The newest school on our list, Stonehill was set up in 2008 as a secular school for children from kindergarten onwards. Unlike a lot of other schools, 'international' is not just a tag here, but an actual motto. Stonehill prides itself on having students of at least 30 different nationalities and is affiliated with boards of different countries such as Australia and England. Set on a land of 34 acres in the city of Bangalore, Stonehill has students both as day boarders and hostellers and provides them with facilities such as swimming pools, extensive sports fields, and equestrian activities. Doesn't this place sound amazing?!
Where | Stonehill International School - Bengaluru, Karnataka 
Call Them | +91 80 4341 8300
Here's Their Website | https://www.stonehill.in
Check Out Their FB Page | https://www.facebook.com/StonehillInternationalSchool/
5. Good Shepherd - A Residential School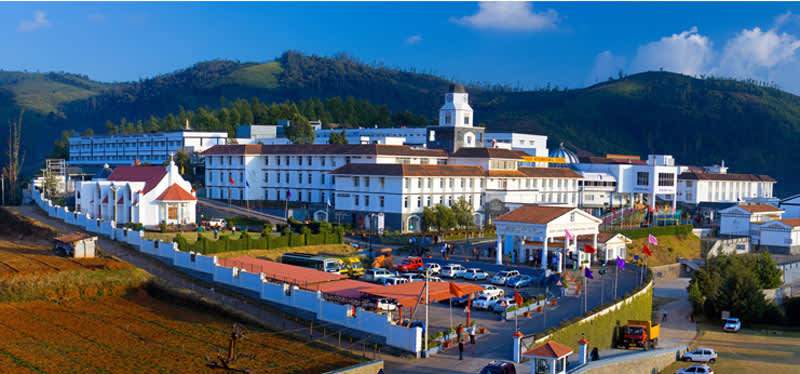 A relatively newer school on the list, Good Shepherd was set up in 1977 in Ooty as a full-time residential school for both girls and boys from standard three and above. Set on a huge area of 188 acres, the school contains within its campus a large cricket ground, multiple football grounds, basketball, volleyball, tennis, and hockey courts, an indoor gym, two temperature-controlled swimming pools, shooting ranges, golf courses, and indoor sports complexes. 
Apart from the sports facilities, the school also offers fun activities such as yoga, mountaineering, and horse riding. The school is also famous for its academics and interested students would be delighted to know that it is also a registered NASA Centre. Whether your interest lies in sports, music, health, or aeronautics, this school has you covered! 
Where | Good Shepherd International School - Ooty, Tamil Nadu
Call Them | +91 423 255 1100
Here's Their Website | http://www.gsis.ac.in/
Check Out Their FB Page | https://www.facebook.com/GoodShepherdInternationalSchool/
6. Mayo - An All Boys Residential School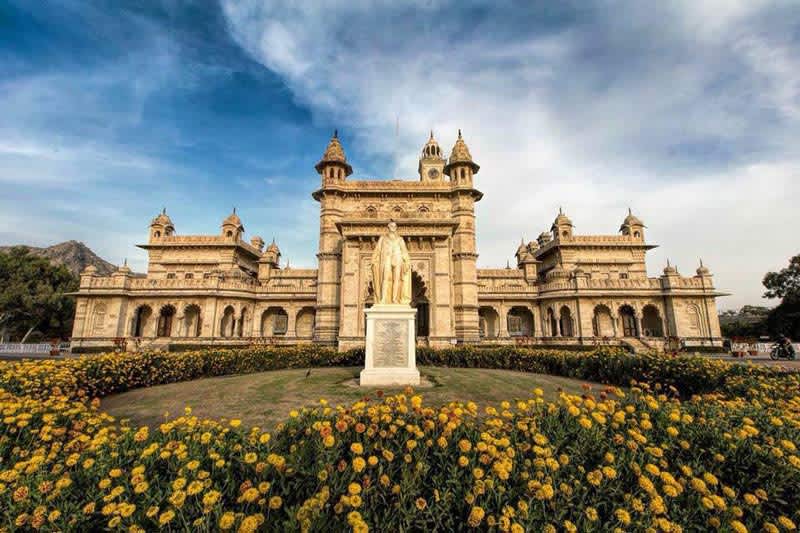 Widely known as the 'Eton of India' after UK's best and most royal college, Mayo Ajmer is school goals personified! An all-boys school accepting students in and post fourth grade, Mayo was founded in 1875 and was built for the princes and sons of high-class Indian families and not much has changed since then, looking at its hefty fees owing to the myriad of facilities it offers. 
Mayo is a world in itself with golf courses, equestrian centres, polo stables, sports fields, athletic tracks, shooting ranges, and swimming pools. The school has its own coat of arms, postage stamps, and an in-house museum. A residential school, we're sure students here feel like princes instead with an entire palace to their disposal! 
Where | Mayo College - Ajmer, Rajasthan 
Call Them | +91 145 266 1154
Here's Their Website | http://www.mayocollege.com/
Check Out Their FB Page | https://www.facebook.com/mayocollegeofficial/
7. Woodstock - A Convent-Style Residential School 
One of the oldest schools in Asia, Woodstock was founded in 1854 and functions as a co-ed school for students of kindergarten until high school. A beautiful international school located in the hills of Landour near Mussoorie, Woodstock students have access to a gym, swimming pool, basketball and badminton courts and rock climbing facilities alongside indoor squash and table tennis courts. Apart from world-class sports facilities, the school also offers outdoor education in the Himalayas program and a centre for imagination to promote creativity in their students. With amazing weather, breathtaking views, strict Christian school routines, and an internationally accredited education system, Woodstock School becomes a life-shaping part of the life of its students! 
Where | Woodstock School - Landour, Uttarakhand 
Call Them | +91 135 263 9000
Here's Their Website | http://www.woodstockschool.in/
Check Out Their FB Page | https://www.facebook.com/WoodstockSchool/
8. Scindia - An All Boys Residential School For Young Royalty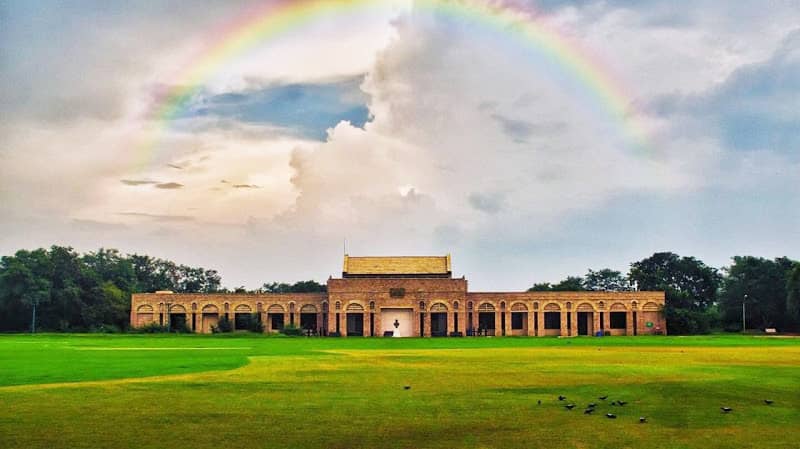 Picture Credits: Neelav Agarwala
An all-boys school for grades six and above, Scindia School is a very well renowned school and was established back in 1897. Set up on 160 acres of land, the Scindia school houses facilities such as a BCCI certified cricket stadium, a 25-meter swimming pool, an air-conditioned gymnasium, a 1,500 seater amphitheatre, skating and archery facilities, horse riding, sports arenas, smart classrooms, and a humongous library with over 11,000 books. Started initially for children of noble and royal families, the beautiful campus has an exclusive school that still makes its students feel like royalty! 
Where | The Scindia School - Gwalior, Madhya Pradesh 
Call Them | +91 751 248 0750
Here's Their Website | https://www.scindia.edu
Check Out Their FB Page | https://www.facebook.com/TheScindiaSchoool/
We'd have loved to go to school so much more had we been studying at one of these resorts-cum-schools! Which one are you mooning over most? Tell us in the comments below!