Delhi
8 Fun & Heart-Warming Movies To Watch For A Girls Night In
Nothing beats a girls night in where you put on a fun movie (or two!), gobble up buttery popcorns and make memories with the women who have stood by you through thick and thin. And because you can't plan a night out at your fave club anytime soon, we're sure y'all are planning the next sleepover, and that is why we're gonna tell you about a few fun movies that you must take into account whenever you're gonna have the girls over! Check it out.
1. Someone Great (2019)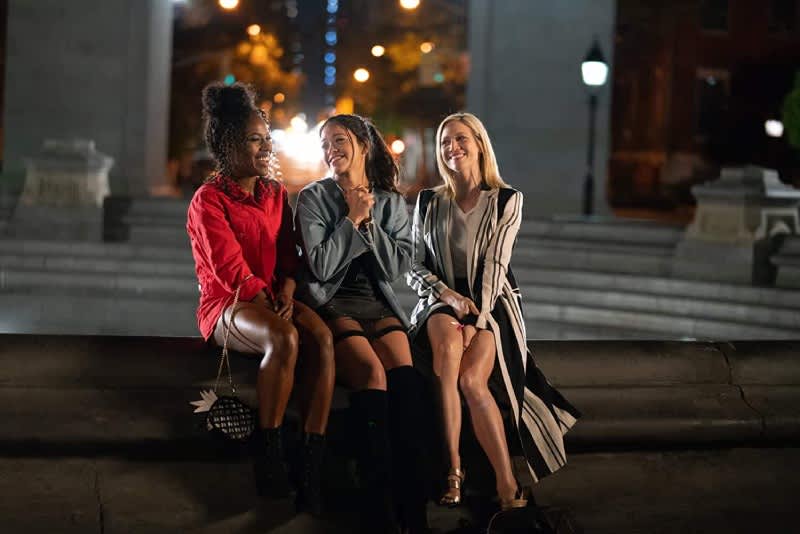 Picture Credits: imdb
Jenny is out to enjoy the city that never sleeps AKA New York with her two best friends one last time before moving across the country. Oh, did we mention Jenny also had to go through a devastating breakup on the eve of her move?! Yep, you might have guessed it right - this flick is all about an everlasting friendship, love, loss and growth that will keep you hooked.
Watch Online Here | Someone Great
2. Set It Up (2018)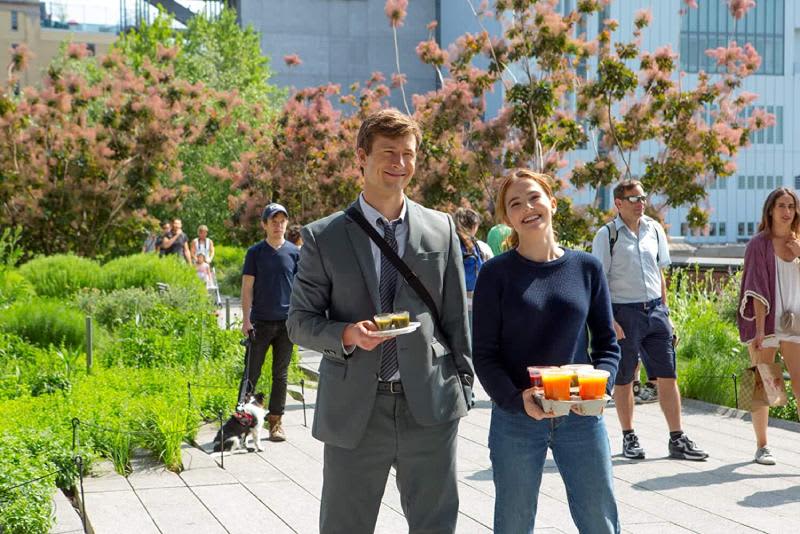 Picture Credits: imdb
Set in the backdrop of the glorious New York City, Set It Up tells you the tale of two assistants who come to a realisation that making their respective bosses date each other will make their lives easier. The lengths these two will go to make their bosses fall in love is super fun. A flick that is sure to put a smile on your face, this one is a must-watch!
Watch Online Here | Set It Up
3. How To Be Single (2016)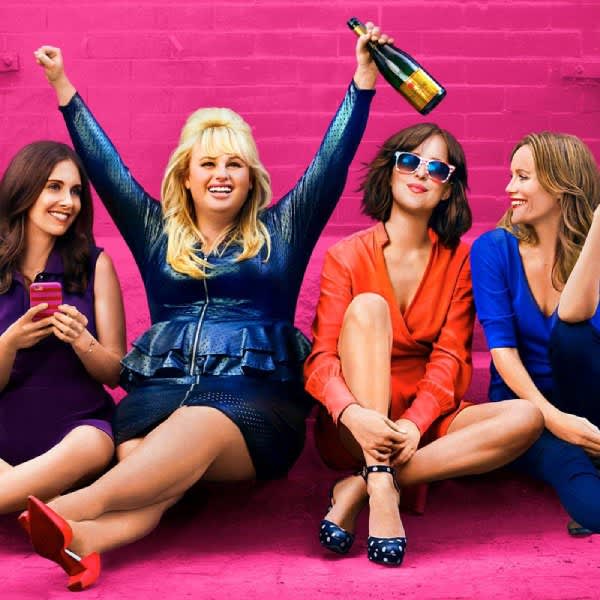 Starring Dakota Johnson, Rebel Wilson and Leslie Mann in the lead roles, How To Be Single is a story that teaches the need to be single in a world where the meaning of love changes by the second. An entertaining movie that we absolutely loved, this one needs to be on your list.
Watch Online Here | How To Be Single 
4. Me Before You (2016)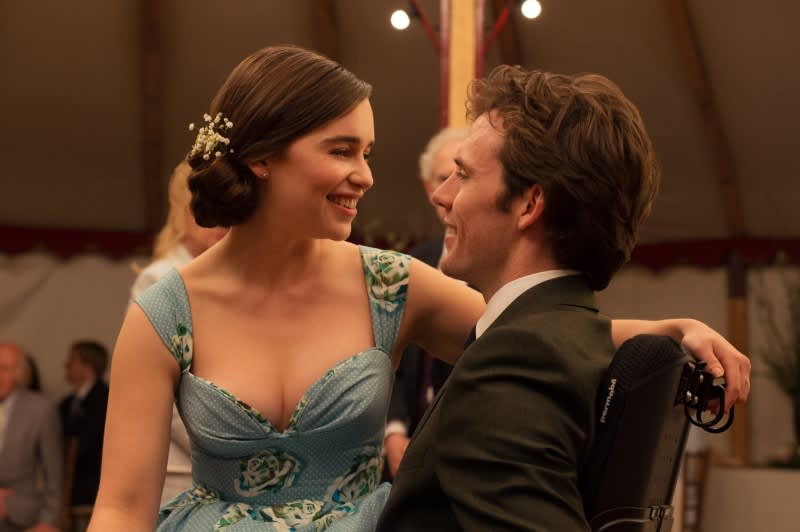 A heart-warming story about a small-town girl, played by Emilia Clarke and a paralyzed man, played by Sam Cliffin, Me Before You is about love, a whole lotta love. This one might have a predictable storyline, but we guarantee there are going to be tears of joy streaming down your face once you watch this. So, keep the tissues nearby.
Watch Online Here | Me Before You
5. Pitch Perfect (2012)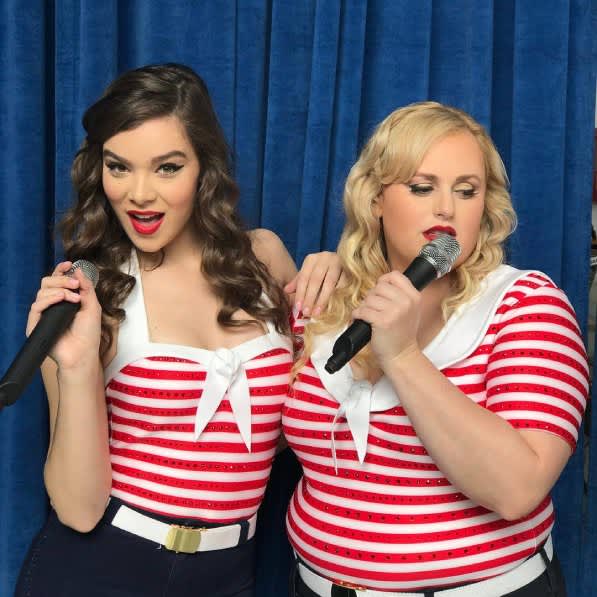 At Barden University, an all-girls singing group named The Bellas thrive on their pop music and perfect looks. But, soon after, The Bellas are joined by Beca, a freshman. When Beca meets Jesse from the opponent team, her outlook changes and she focuses on finding a new look and music for The Bellas to get them back in the competition. It's all about drama, music and romance - making it a delight to watch!
Watch Online Here | Pitch Perfect
6. Easy A (2010)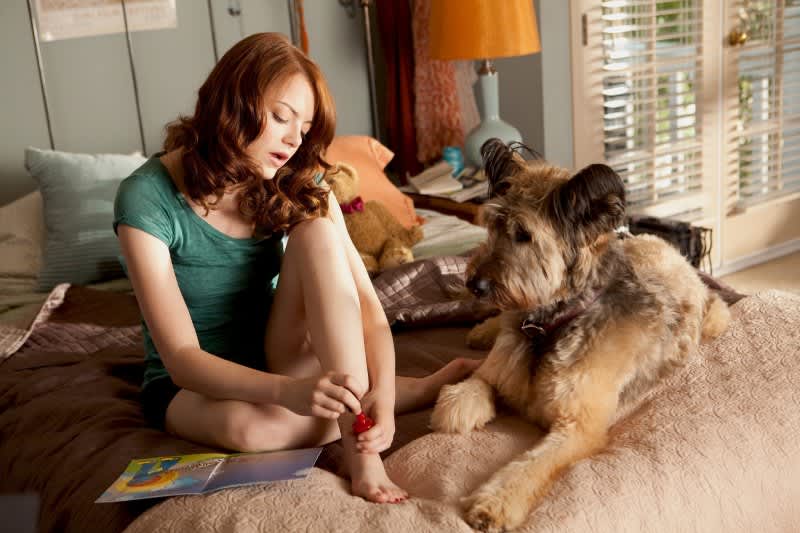 Emma Stone plays the lead in this teen comedy that's relatable AF. With witty dialogues and humorous scenes that take you back to those teenage years and the hilarious rumours that go around high-school, Easy A will leave you in splits, this we promise. Watch this one and we guarantee you'll get the hype behind Emma Stone.
Watch Online Here | Easy A
7. Pride & Prejudice (2005)
Picture Credits: imdb
Oh, did you really think we'd finish off our list without talking about this timeless masterpiece that you never really get tired of watching? This beautiful movie is an adaptation of Jane Austen's Pride & Prejudice that tells you the romantic saga of Elizabeth Bennet and Mr Darcy that will make your heart swell with joy.
Watch Online Here | Pride & Prejudice
8. Breakfast At Tiffany's (1961)
Another iconic film featuring the legendary Audrey Hepburn, Breakfast At Tiffany's is about a young New York socialite who becomes interested in a young man, but her past gets in the way. A movie that gave us some of the most memorable dialogues ("never love a wild thing" remains a fave!), a girls night is incomplete without enjoying this classic.
Watch Online Here | Breakfast At Tiffany's
Whew! A lot of movies to watch for a cosy night, right? Make sure you keep 'em in mind the next time the ladies are coming over and enjoy with a big bowl of popcorn and a whole lotta fun!