Delhi
8 Fun-Filled Hangout Places That You MUST Check Out In Gurgaon
Disclaimer: Bearing in mind the current restrictions in the city and the world at large, we're tweaking our content policy and recommendations to focus more on staying indoors and exploring the digital world and all its wondrous offerings! Stay positive, keep hygiene levels up and don't fall prey to panic and misinformation.
Gurgaon is the hub for all of us millennials. Spearheaded by high-rises and office buildings, it's not always easy to find spots here that offer relaxation and enjoyment. Often, when we plan our weekends with our pals, it's tough to zero in on the perfect place to go to. And we're here to help you! We've rounded up a whole list of the most fun-filled hangout spots in Gurgaon, so scroll on and make your way over!
1. DLF Cyber Hub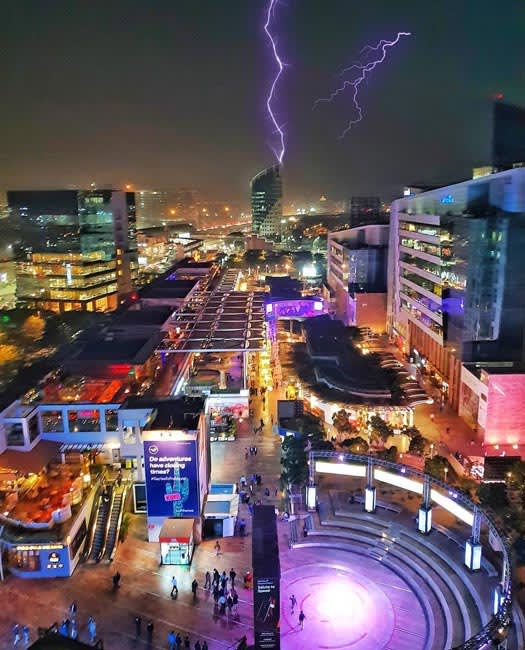 Picture Credits:random_._shot
DLF Cyber Hub and its terrific surroundings with perfectly structured paths makes you feel as if you're in a foreign, futuristic land. Buzzing with people, it's a one stop destination with something for everyone. Whether it's about the live music nights, food or simply grabbing a coffee, Cyber Hub tops our list of places to chill at when in Gurugram!
Where | DLF Cyber Hub - Basement Street Number 1 BMS Office, DLF Phase II 
Timings | 8:30 - 1 AM
Check Out Their FB Page | https://www.facebook.com/dlfcyberhub
2. SkyJumper Trampoline Park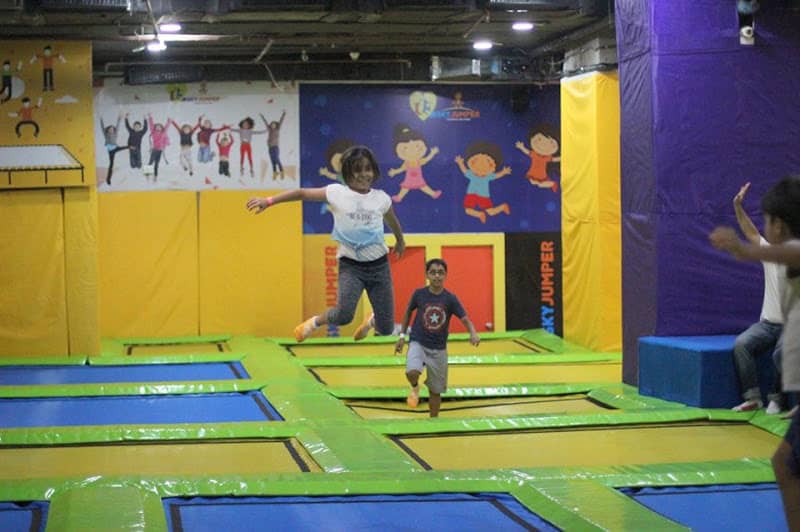 Wanna jump around in the air like an untamed animal? If yes, then SkyJumper Trampoline Park is your go-to destination. They offer a secure atmosphere where you can jump in all directions and forget about gravity in an area covered wall to wall with trampolines. Just imagine all the fun you and your gang could have, jumping away to glory here!
Where | SkyJumper Trampoline Park - ILD Trade Centre, Sohna Road, D1 Block, Malibu Town, Sector 47
Timings | 11:30 AM - 9 PM 
Price | Rs 1,100 Onwards 
Check Out Their FB Page | https://www.facebook.com/SkyJumperGurugram
3. Kingdom Of Dreams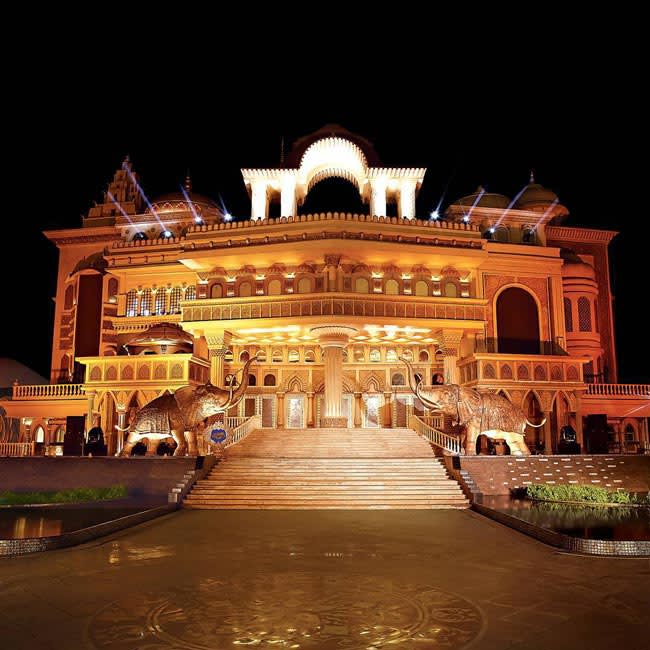 With all its grandeur and sparkling talent, Kingdom of Dreams is exactly like a dream come true. Routinely hosting exquisite shows like Zangoora and Jhumroo, it never fails to thrill its audiences. We say you pop over sometime soon, for it's the perfect spot which offers you culture, heritage, food, art and crafts under one roof. So we'll just meet you there, then?!
Where | Kingdom Of Dreams - Auditorium Complex, Near IFFCO Metro Station, Sector 29
Timings | 12 PM - 12 AM
Price | Rs 600 Onwards 
Check Out Their FB Page | https://www.facebook.com/kingdomofdreams
4. Tau Devilal Bio Diversity Park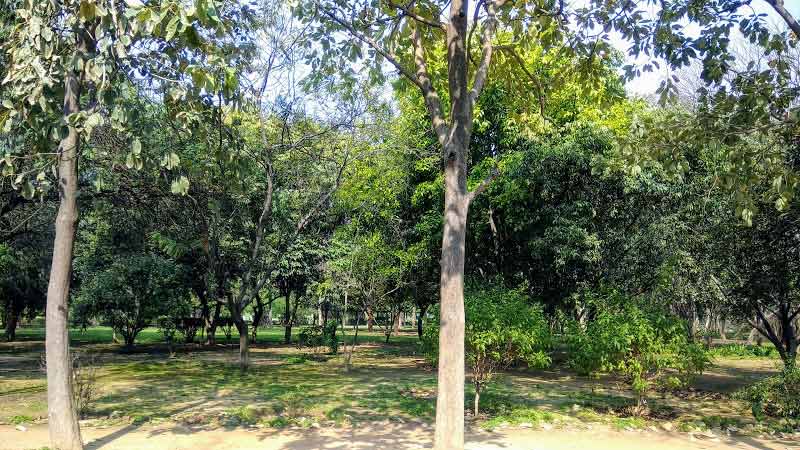 Picture Credits: Amarjeet Chug
Need a peaceful walk in nature? Then Tau Devi Lal Bio Diversity Park is an excellent place to visit. Lush with greenery, the park offers you respite from the urban jungle you call home. You can just chat, meditate, take a quick nap on the soft grass or just admire the beautiful sunny surroundings with a book in hand. Plus, it makes for a great place for long, leisurely picnics to boot!
Where | Tau Devi Lal Bio Diversity Park - Sector 52A, Near Wazirabad Market
Timings | 5 AM - 8 PM 
5. Galleria Market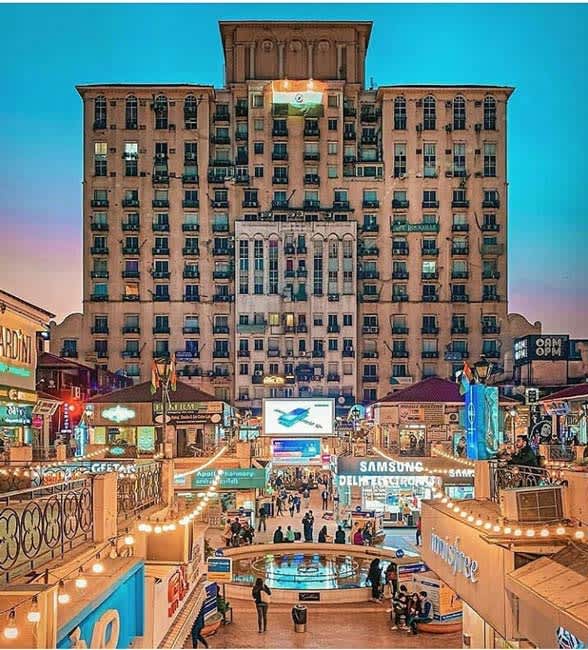 Picture Credits: rocky_dsouza03
Now, this market is crammed full of options! Whether you're a foodie or a shopaholic, you can come to Galleria and we promise you won't go back empty-handed. Bring your besties and sample the innumerable cafes and restaurants here or go on a retail therapy spree and have a blast!
Where | Galleria Market - DLF Phase IV, Sector 28
Timings | 9:30 AM - 10:30 PM
6. Olly - Olive's All Day Cafe And Bar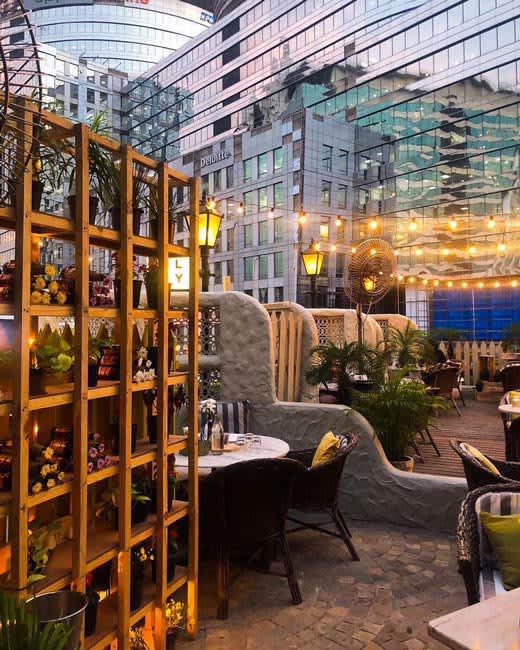 This cafe is the cutest cafe we've seen! The gorgeously carved wooden interiors give you all the vibes of a perfect weekend. Come by here with your BFF for that long-due brunch date and chat away to glory! They serve a variety of fresh juices like 'Green', which is an infusion of kale, green apple, baby spinach, pineapple and mint and these guys also operate a fully functional bar. You should also defo try their Toscana Pizza, Ravioli Calabrese and Banoffee Pie when you land up here!
Where | Olly - Olive's All Day Cafe And Bar - Shop #101 Near Building #8, DLF Cyber Hub, DLF Phase II
Timings | 11 AM - 9 PM
Meal For Two | Rs 1,400 
Check Out Their FB Page | https://www.facebook.com/ollygurgaon
7. Guftagu Cafe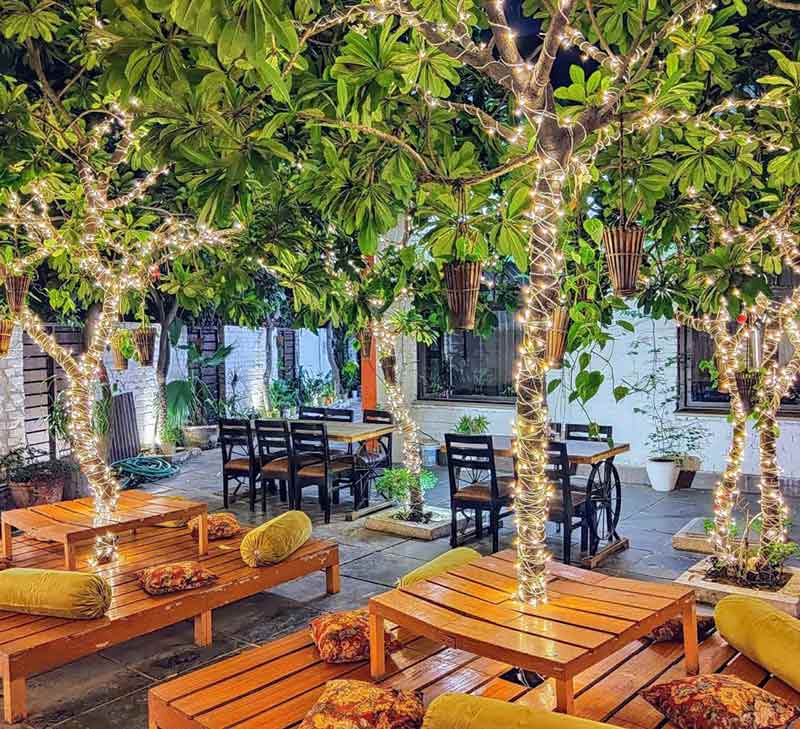 One of the most romantic spots in town, Guftagu is a great place to spend some quality time with bae. The ambience of the cafe is undoubtedly warm and elegant while the live shayari and open mic poetry add to the experience of having a memorable meal with your loved ones here. Admire the dainty fairy-lighted atmosphere and have an amazing evening right here at Guftagu!
Where | Guftagu Cafe - Opposite DLF City Court, Creator's Gurukul, Main Road, DLF Phase II, Opposite Pillar No 33 & 34, Main Road
Timings | 12 PM - 11 PM 
Meal For Two | Rs 700 
Check Out Their FB Page | https://www.facebook.com/Guftagucafe
8.  Smaaash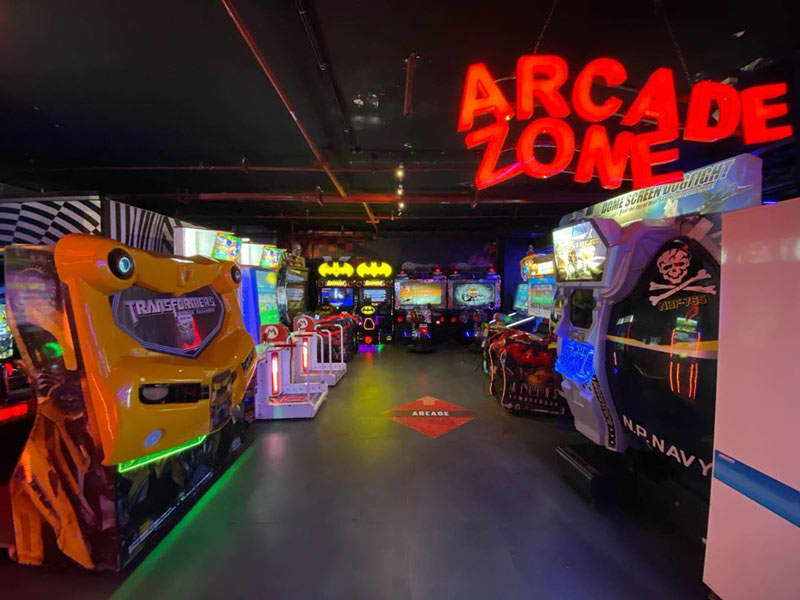 Smaaash, with its super-fun gaming options, is a great way to spend and enjoy the weekend with your friends and family to the fullest. Whether it's the bowling alley or the speedy car-racing games, Smaaash ensures that you enjoy every single minute of your time here. They also do awesome food combo deals that we bet you'll love, so gather the gang and head on over!
Where | Smaaash - Ground Floor, Building No 8, DLF Cyber Hub, DLF Cyber City, Near Induslnd Bank Rapid Metro Station, DLF Phase II, Sector 24
Timings | 12:30 PM - 11:30 PM
Price | Rs 1,000 Onwards
Check Out Their FB Page | https://www.facebook.com/SmaaashCyberhubGurgaon
Our list ends here, folks! We hope you have a great time visiting all these places. Do let us know about your experience. Toodles!