Delhi
9 Stalls Where You Can Eat & Drink After Some Serious Shopping At Boho Bazaar
With just a couple of days to go for the craziest and exciting Boho Bazaar presented by MAGGI Masala-ae-Magic, we thought we'd spice things up and tell you guys about the other part of The Epic Flea Market. We're talking about all the lip-smacking food stalls that'll be whipping up pipin' hot delicacies for y'all to munch on. Here's a sneak peek at some of the eateries that'll be making their way over to the Christmas Edition of Boho Bazaar which is happening from 20th - 22nd December at JLN Stadium.
1. Lalit Food Truck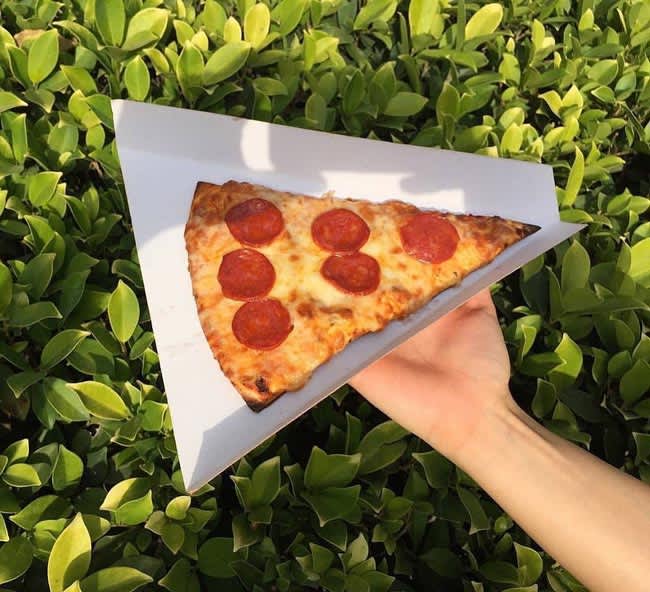 The Lalit Food Truck is gonna be parked at Boho Bazaar and they're gonna be dishing out tons of yummies that'll keep your mood uplifted throughout the fest. Known for their lip-smacking grub such as Nacho Double Decker Cheese Burger, Tex Mex Roll, Mexican Fried Pilaf, Chicken Tinga Taco, Dotted Chocolate Red Velvet Cake and more, all of which will appease your foodie soul, make sure you get your fill at The Lalit Food Truck Company!
Check Out Their FB Page | https://www.facebook.com/TheLalitFTC/
2. Emoi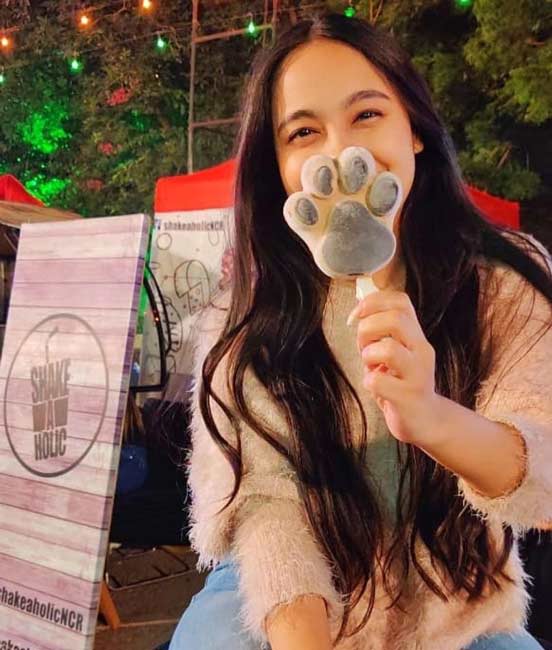 Picture Credits: foodychinks
Emoi is known for their cute AF ice creams that are so pretty that you'll think 10 times before taking a bite. They have super quirky paw-shaped ice cream sticks called Pawfee, Red Velvet Ice Cream, Belgian Chocolate Ice Cream and more and they might bring them all to this Yuletide extravaganza. So, drop by their stall and don't forget to 'Gram it!
Check Out Their FB Page | https://www.facebook.com/EmoiEveryday/
3. Kaavo Meat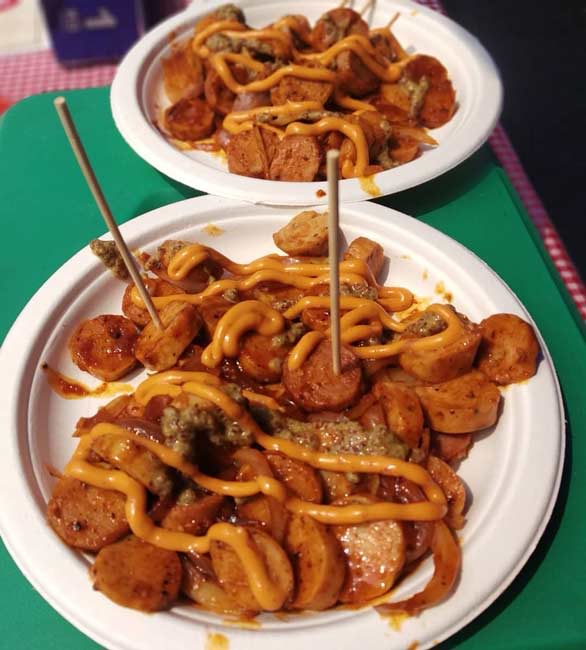 All the meat lovers, rejoice! Your fave Kaavo Meat is gonna be stationed at Boho Bazaar - The Epic Flea Market's Christmas Edition. They're known for their juicy meats, which includes sausages and even kebabs and other Tandoori snacks. Imagine strolling through the fest, mulled wine in one hand and pipin' hot sausages in the other!
Check Out Their FB Page | https://www.facebook.com/kaavomeat/
4. Brown Sugar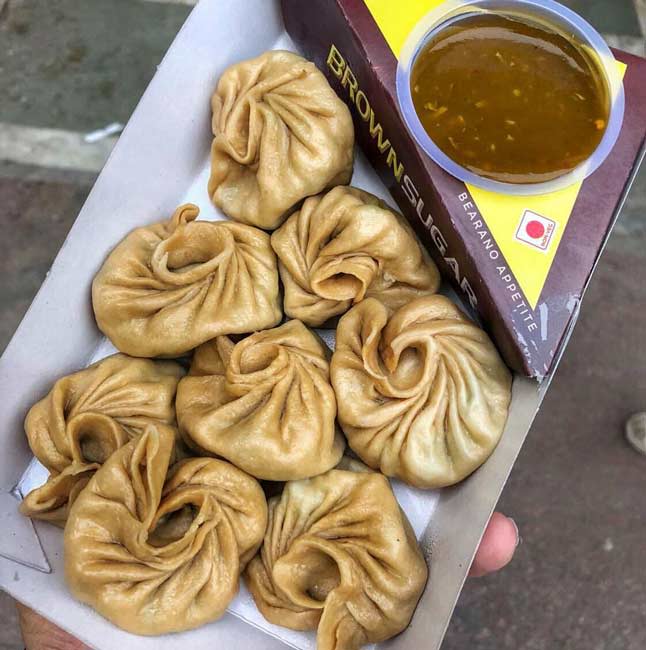 If you love wheat momos then you must've dropped by Brown Sugar like a million times, we sure. And guess what?! They're coming to Boho Bazaar with their drool-worthy fare and we just cannot wait to devour them all! Bring your besties along and treat them to a lavish feast when you stop by Brown Sugar's stall at the Christmas Edition of this gala!
Check Out Their FB Page | https://www.facebook.com/ActualBrownSugar/
5. Indus Flavour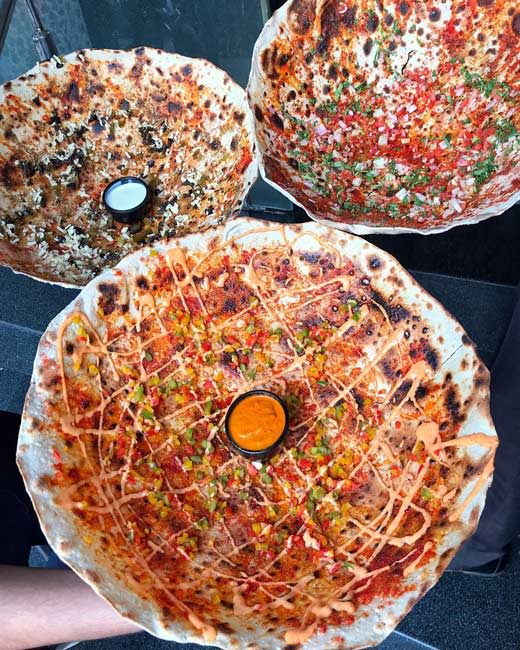 Kadak Rumali Roti and Indus Flavour are literally synonyms with each other. The uber-popular and fests-fave Indus Flavour is coming to Boho and we're super stoked. Known for their humongous Kadak Roomali Roti that's packed with tons of flavours & spices and other zesty fares, you can nosh on their dishes this December!
Check Out Their FB Page | https://www.facebook.com/indusflavour/
6. Koyla Kebab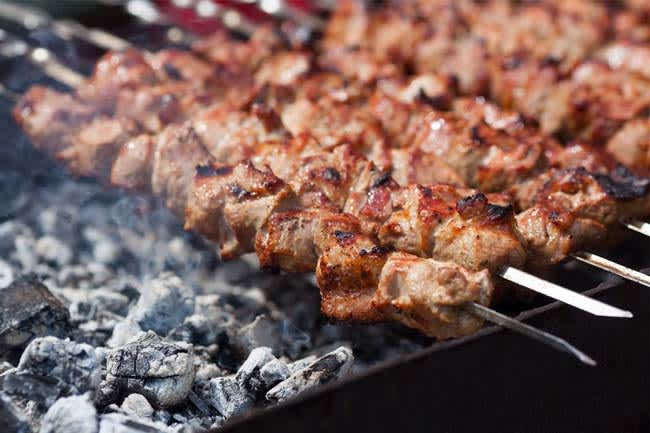 Koyla Kebab is all set to station themselves at Boho Bazaar with a lotta scrummy AF kebabs and tandoori dishes to keep you from starving at the fiesta. Tandoori Chicken or even Malai Chicken Tikka on a chilly winter evening along with a glass of your fave toddy sounds like an absolute bliss and we can only imagine what it must feel like till the time Boho Bazaar is here!
Check Out Their FB Page | https://www.facebook.com/koylakebab/
7. Dayum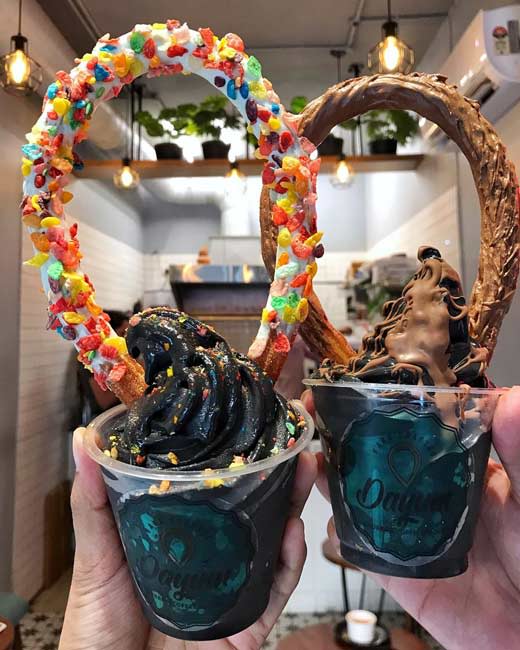 Dayum is known for spoiling us rot with their glazed churros and get excited 'cause these folks are coming to Boho Bazaar's Christmas Edition. You can expect Dark Choco Nut and White Choco Caramel, amongst other nosh-worthy options. Dipped in Vanilla and Charcoal Ice Creams, there's gonna be lots of colourful and handcrafted churros up for grabs. They're also bringing over their rich AF Hot Chocolate to the fest and we can't wait to sip on this heavenly drink & get blissed out!
Check Out Their FB Page | https://www.facebook.com/TheDayum/
8. Sardar-Ji-Bakhsh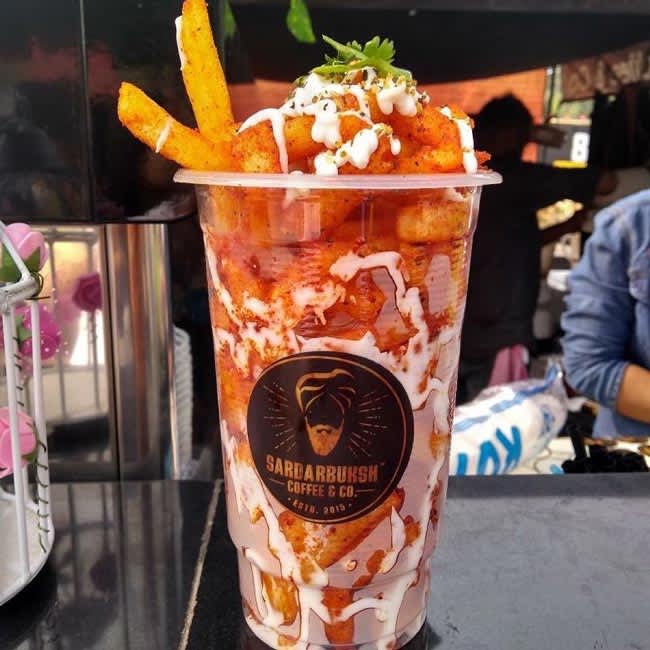 If you love big ass fries and like your coffee with a twist then Sardar-Ji-Bakhsh is your bae. These guys are gonna be stationed at Boho Bazaar and we cannot wait to dig into their yummy fries. Get ready to sip and bite into Nutty Butty, Badmash Oreo, Choco Brownie Shake and yummy Shake-Shake and Saucy Fries! 
Check Out Their FB Page | https://www.facebook.com/sardarjibakhshcoffee/
9. Grover Zampa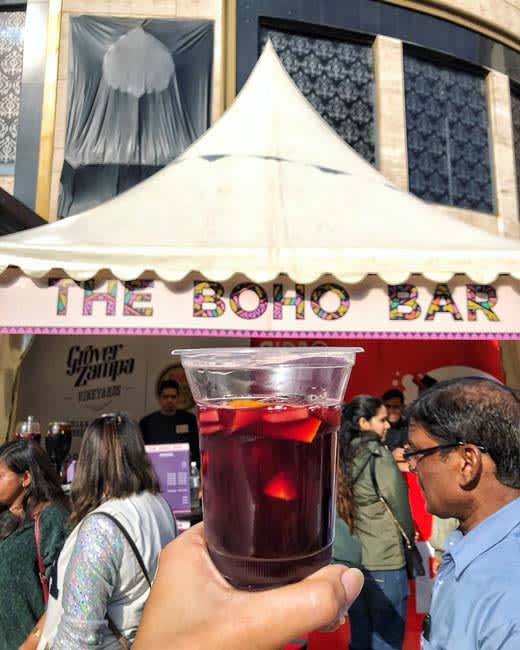 As you heft around loaded shopping bags at Boho Bazaar, don't forget to get a glass or two of mulled wine that's beautifully aged and is delicate in flavour for all 'em warm and fuzzy feels. We're super excited just at the thought of it and are defo gonna scamper over to get our share. Make sure you drop by Grover Zampa's bar for some delish tipples and a happy high!
Check Out Their FB Page |  https://www.facebook.com/GroverZampa
There you have it guys. Shop to your heart's content and don't forget to stuff your face with amazing food only at Boho Bazaar - The Epic Flea Market. The tickets are out now so go grab yours NOW!
When | Friday - Sunday, 20th - 22nd December
Where | Gate No. 6, Jawaharlal Nehru Stadium
Timings | 12 Noon - 10 PM
Entry | Rs 199
Book Your Tickets Online Here | http://bit.ly/2t78Owb
RSVP On FB Here | https://www.facebook.com/events/241156106580429