Delhi
8 Food Carts Dishing Cupcakes, Sausages On Sticks, Vada Pav & TONS More @ Horn OK Please
Happy November everyone! If you're wondering what's got us so excited, then we'll remind you - Delhi's Happiest Food Festival - Nescafé presents Horn OK Please co-powered by MAGGI and Uber Eats, is coming back into town this month and we're totes excited! This three-day extravaganza is gonna be a foodie's paradise, no exaggerations there. There's gonna be a LONG list of food carts waiting up for you at the Food Truck Park of this fest and we picked out the best ones you HAVE to check out, so read up!
1. Lemon Ji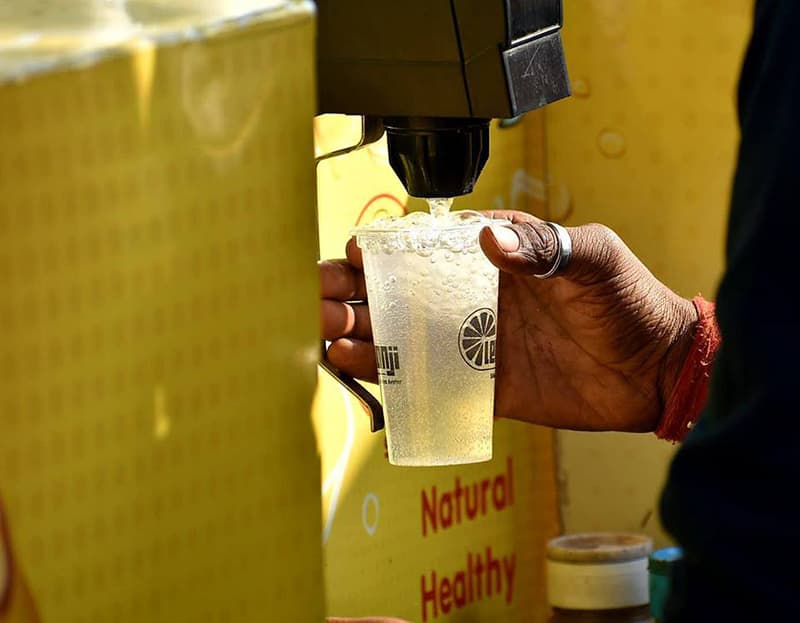 When life gives you lemons, you make shikanji! And Lemon Ji is coming with their refreshing and totally hygienic shikanjis at H.O.P. this time and it's all you're gonna need to beat the harsh sun all afternoon while you're hogging on your favourite food here. So drop by their cart and quench your thirst with their delicious lemonade 'cause nothing beats the good ol' shikanji when you're thirsty!
Check Out Their FB Page | https://www.facebook.com/LemonjiShikanji/
2. Sugar Loft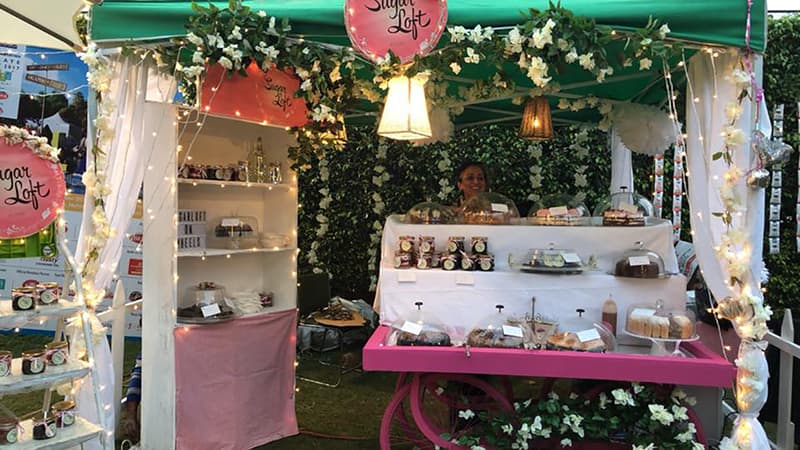 This one's a personal favourite! With a dreamy pink & white setup and twinkling fairy lights all around, Sugar Loft's cart is gonna be hard to miss at Horn OK Please. These guys have been treating our taste buds with their delicious cake jars, cupcakes and pastries and we CANNOT wait to head over to try them all out. Their Hazelnut & Almond Praline Cake is an all-time bestseller, so don't forget to try it out!
Check Out Their FB Page | https://www.facebook.com/sugarloft3/
3. BBQ Ride India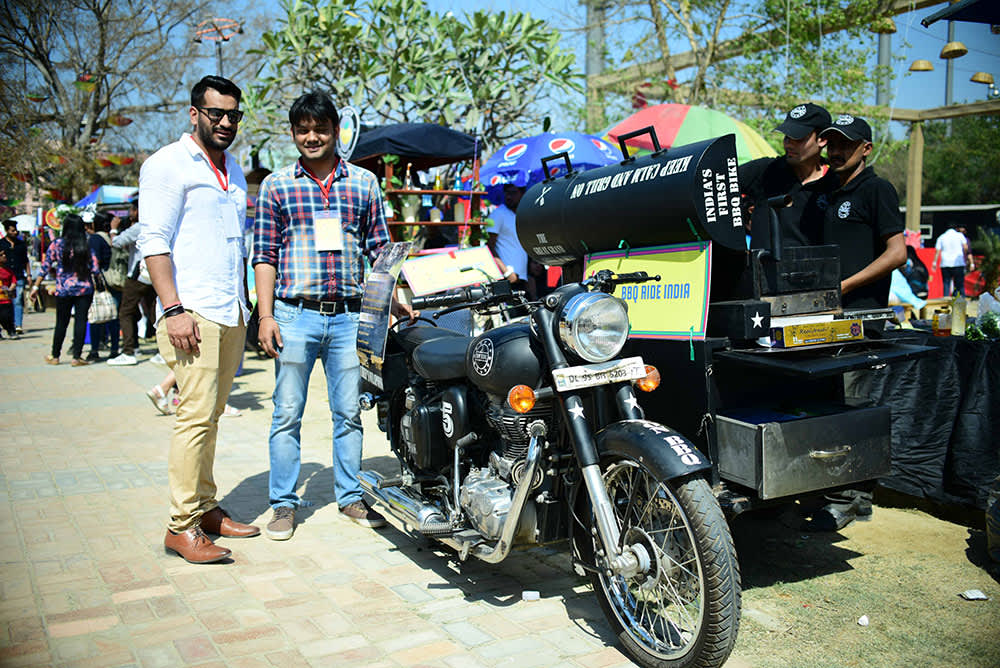 Who in their right mind can ever say no to some grilled meaty delicacies? Not us, for sure! And if the smell of succulent Seekh Kebabs, Mutton Kakori Kebabs and Chicken Tikka is enough to get you drooling, then you have gotta head straight to BBQ Ride India's live on-the-go kitchen BBQ on a bike for all these yummy dishes. Called India's first BBQ on a bike, these guys are making their way to India's largest modern day food festival and we're super excited to try out their mouth-watering kebabs and tikkas!
Check Out Their FB Page | https://www.facebook.com/BBQrideIndia/
4. Dolce Gelato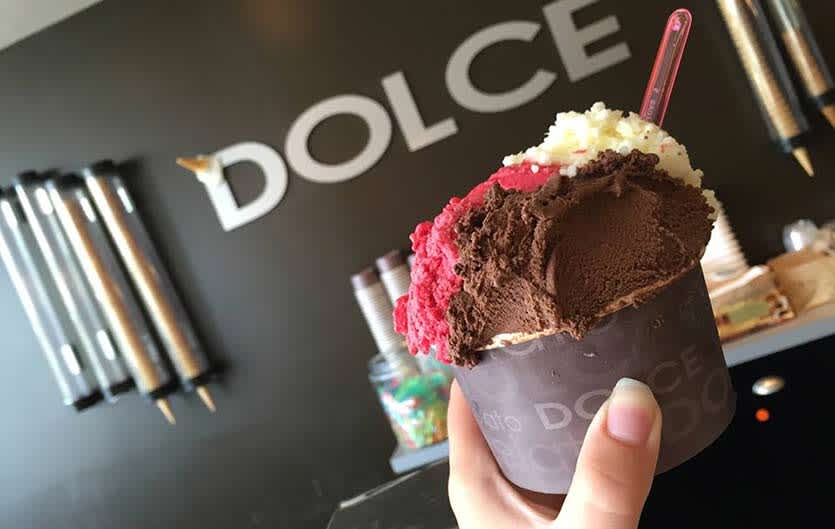 We REALLY don't need to introduce these guys to you now, do we? Our love for ice cream sees no season and that's why we're definitely dropping by Dolce Gelato's cart at this edition of Horn OK Please. These guys are famous for their fresh Italian style ice cream and we just cannot wait to try out their Choco Chip, Salted Caramel, Cheesecake, Tiramisu and (how can we forget) Midnight Fudge Cake - YUM!
Check Out Their FB Page | https://www.facebook.com/DolceGelatoIndia/
5. Gourmet Banta Bar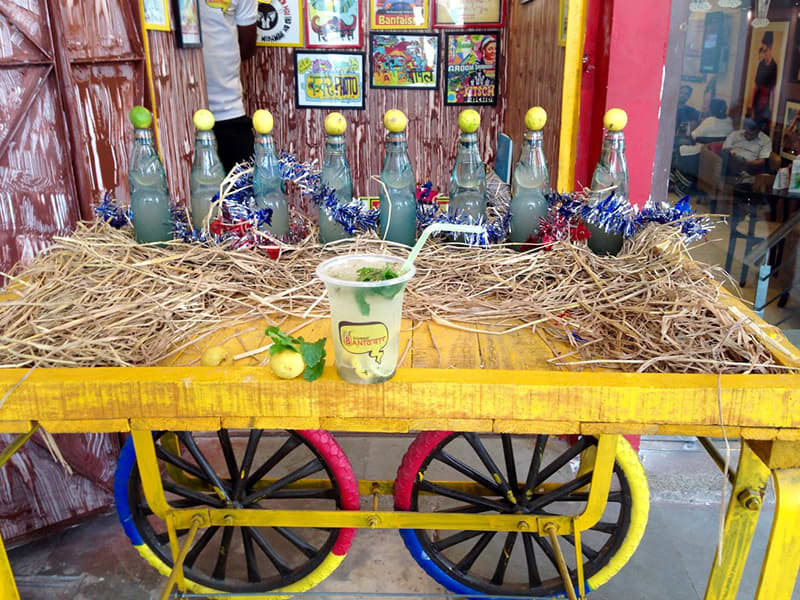 Banta is every Dilliwala's forever love and these guys at Gourmet Banta Bar have reinvented this lovely drink and taken it to a whole new level! You can grab your favourite drink with a quirky twist like Kala Khatta Maska Chaska, Desi Puchka Banta, Green Apple Banta and more here while you enjoy your favourite grub from the plethora of options available at Horn OK Please and dance away to the amazing music by homegrown artists and bands - perfection!
Check Out Their FB Page | https://www.facebook.com/gourmetbantabar/
6. Hot Dog Fusioneers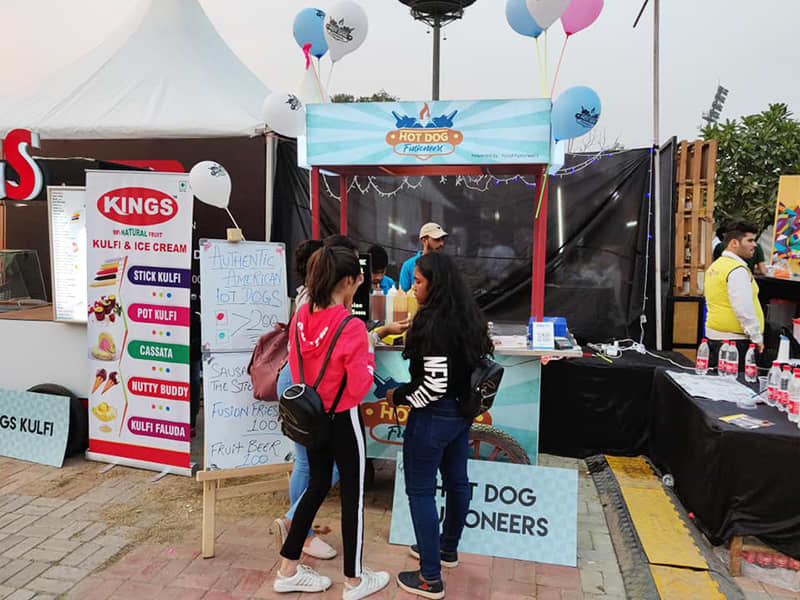 This Is A Representative Image
If you love food as we do, then you have to stop by Hot Dog Fusioneers' cart while you're strolling down the Food Truck Park at this fest! These guys are bringing their Chicken Cheese Hot Dog, Sausages On Sticks, Chicken Fried Dimsums, Veg Cheese Balls, Italian Sweet Corn and lots more to this fest and we're definitely excited to try 'em all out!  
Check Out Their FB Page | https://www.facebook.com/hotdogfusioneers/
7. WaffleWallah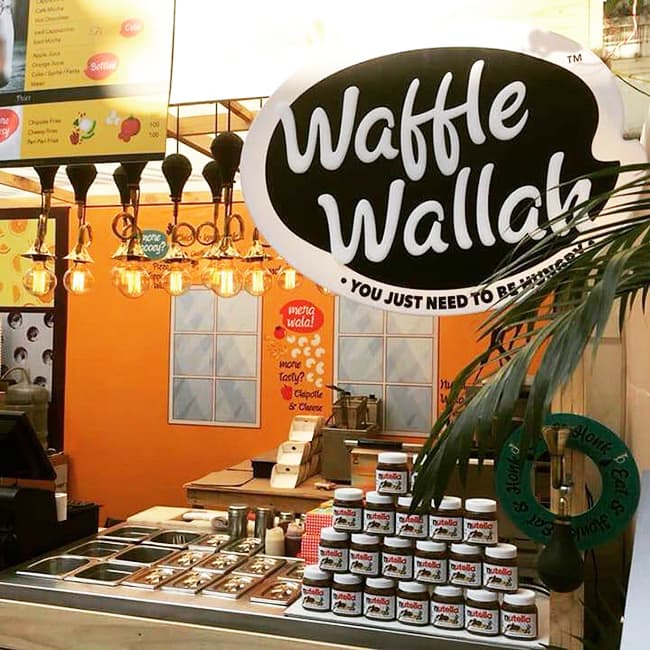 We don't need to tell y'all about the die-hard love affair of Delhiites with waffles, right? And understanding this love perfectly, WaffleWallah is bringing in their amazing range of savoury and sweet waffles and our inner foodie just did a happy dance! They're bringing their crazy variety of waffles like Chhole Wala Waffle, Grilled Paneer With BBQ Sauce, Pizza Topping Wala Waffle With Chicken and more, besides their delicious Death By Chocolate Waffle, Churro & Choco Sauce Wala Waffle, Red Velvet Waffle and tons more, so come swing by!
Check Out Their FB Page | https://www.facebook.com/WaffleWallah/
8. Chai Peeni Hai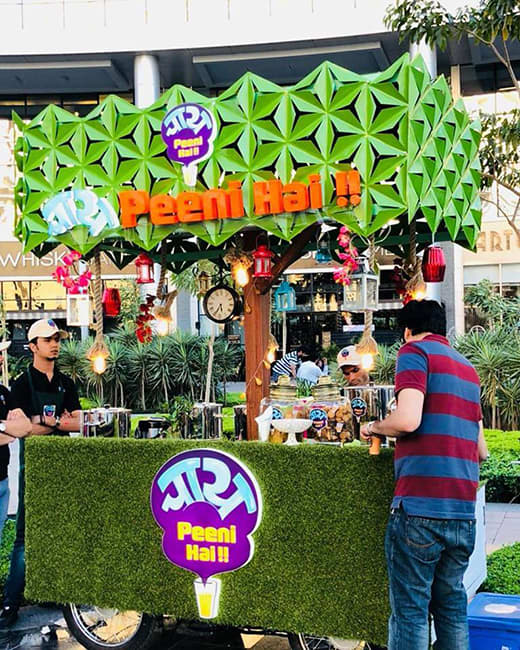 With the slight chilly breeze overtaking the unbearable Delhi heat, the 'official' chai season is here and that's why all you chai lovers need to head over to Chai Peeni Hai's cart at Horn OK Please 4.0. Try their Desi Chai to welcome November's chill, plus they also have Peached Iced Tea, Schezwan Samosa, Chatpati Mathri, Vada Pav and lots more.
Check Out Their FB Page | https://www.facebook.com/chaipeenihai/
And wait, this wasn't even a fraction of what's gonna be waiting up for you there! This edition of H.O.P. is gonna have a kickass Experience Zone, a Kebab Gully with a whopping 100+ varieties of kebabs, a fun Quirk Bazaar with pretty stationery, hand-printed sneakers, tote bags and lots more. So keep checking this space for more details because November is gonna be a happy month with Horn OK Please!
When | Friday - Sunday, 16th - 18th November
Where | Gate No 14, Jawaharlal Nehru Stadium
Timings | 12 Noon - 10 PM
Book Your Tickets Online Here | https://goo.gl/XjJ86Y
RSVP On FB Here | https://www.facebook.com/events/245810259611541/