Delhi
8 Crowd-Fave Dishes You MUST Order From Big Chill From The Comfort Of Your Home!
Hola people. How are y'all holding up? One thing that will surely lift up your spirit is food. And that too, from our all time favorite Big Chill Cafe. No matter what anyone says, we can never get over the drool-worthy food that Big Chill has to offer, and on the days we cannot or don't feel like going out, thankfully we can always order in. So, here's a list of all the things that you need to order up from Big Chill from the comfort of your homes!
1. Piri Piri Pasta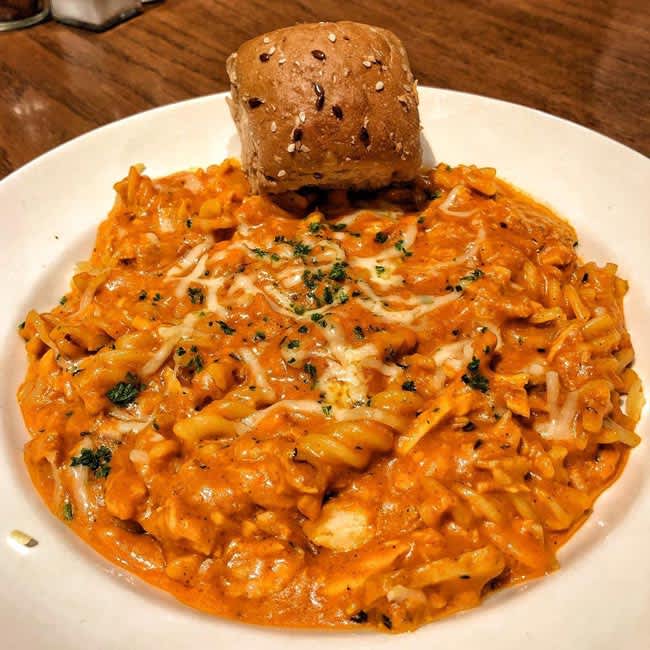 Picture Credits: delhifoodblogger
This droolworthy pasta comes loaded with a blend of piri piri spices and topped with gooey cheese & oregano that will satisfy the cheese lover in you! This dish sells like hotcakes, so make sure to try it once the cafe is open for delivery and takeaway & y'all are gonna thank us! 
2. Mississippi Mud Pie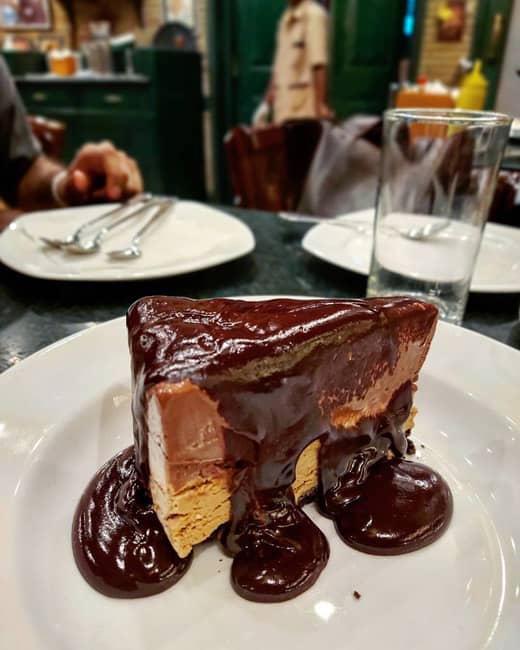 Picture Credits: yourscrudely
Dessert lovers, if you haven't tried the decadent Mississippi Mud Pie from The Big Chill Cafe till now, what are you even doing? The mud pie is soft and flavourful that is doused in thick chocolate syrup, and this dessert is something that you just can't miss out on!
3. Baked Penne With Mozzarella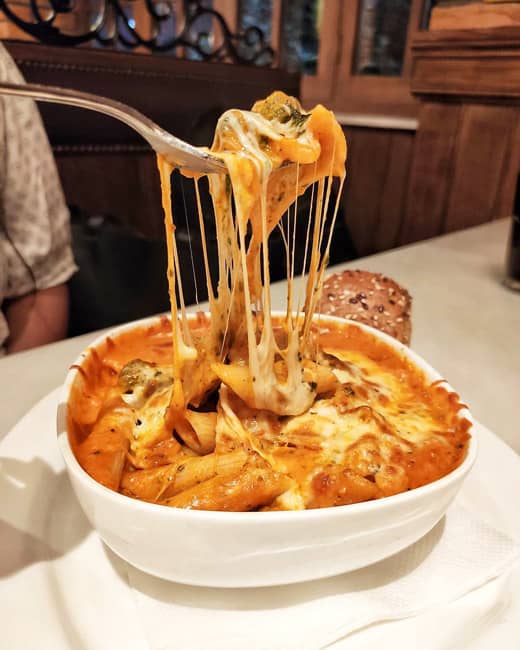 Picture Credits: /gauri.arora62/
A cheesy pasta baked to perfection with a dreamy cheese pull, oh yes, that's Baked Penne With Mozzarella for you! With a lip-smacking tomato base and oodles of cheese, this delicacy will keep you coming back for seconds, this we guarantee.
4. Pizza Rolls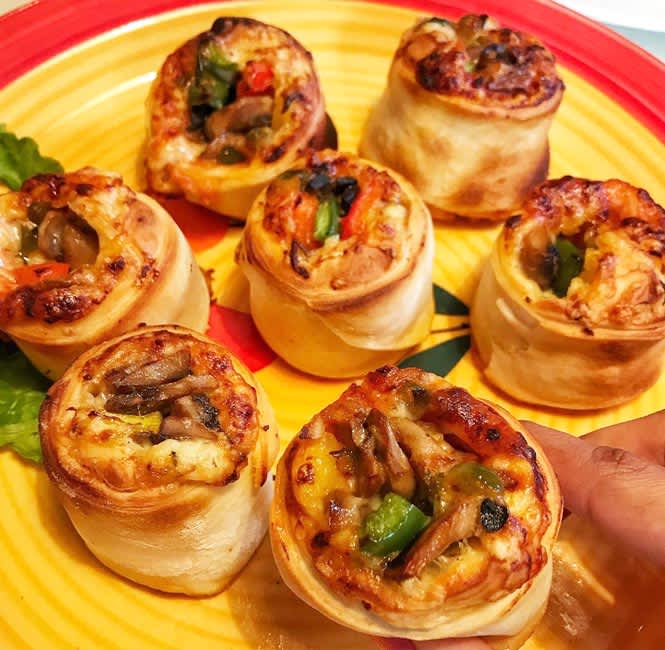 Picture Credits: wanderersofdelhi
If you're bored of regular pizzas and looking for a unique gastronomic experience, then the lip-smacking Pizza Rolls must be on your list. Stuffed with chopped veggies and cheese, these cutesy rolls are baked to a golden finish and makes for the perfect snack that you can enjoy while watching a movie at home!
5. Chocolate Mousse Cake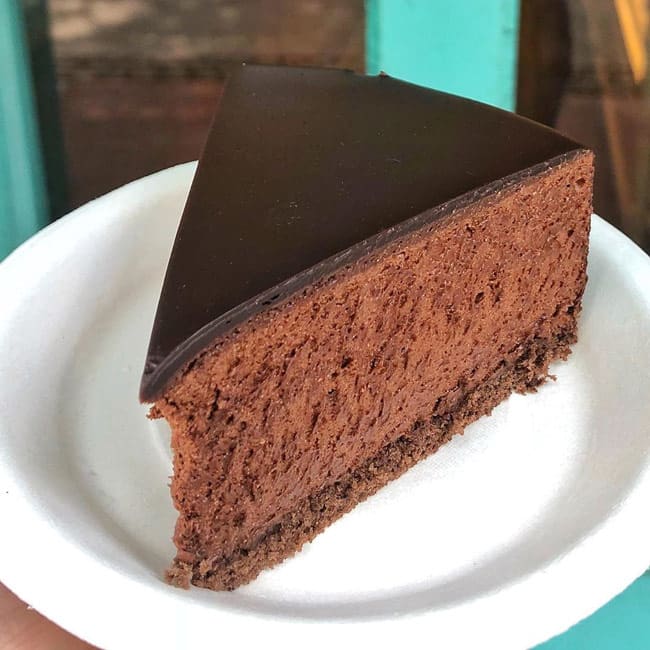 Picture Credits: reneechopra
This is one rich dessert that we simply can't get enough of! With creamy layers of chocolate that melts in your mouth right away, indulging in this dessert will remind you what dreams are made of! BTW, did we mention that one slice of this cake is enough to sate your sweet tooth?
6. Chicken In Red Wine Sauce With Fettuccine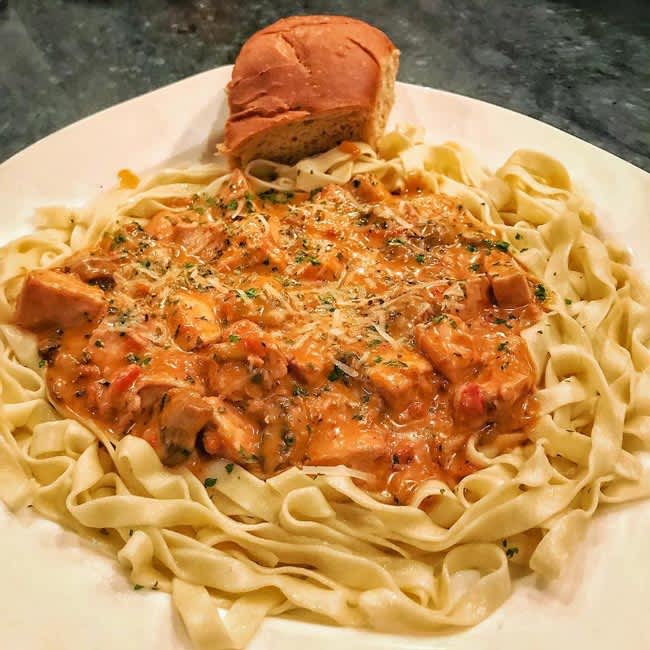 Picture Credits: virindademblamalik
This nosh-worthy dish is made of juicy pieces of chicken on a bed of fettuccine smeared in a red zesty sauce that will not only tantalise your taste buds but is also supremely filling. What's more? It's presented in such a nice way that it will also give you those Insta-worthy shots, because hey, no meal is complete without 'Gramming it, right? 
7. Four Seasons Pizza
Picture Credits: admantas
Meat lovers, where you at? The toothsome Four Seasons Pizza comes with four different kinds of toppings - chicken, ham, pepperoni and chorizo. When combined with loads of cheese and a tangy tomato sauce, magic is created and you need to try it yourself to believe it.
8. Grilled Chicken Platter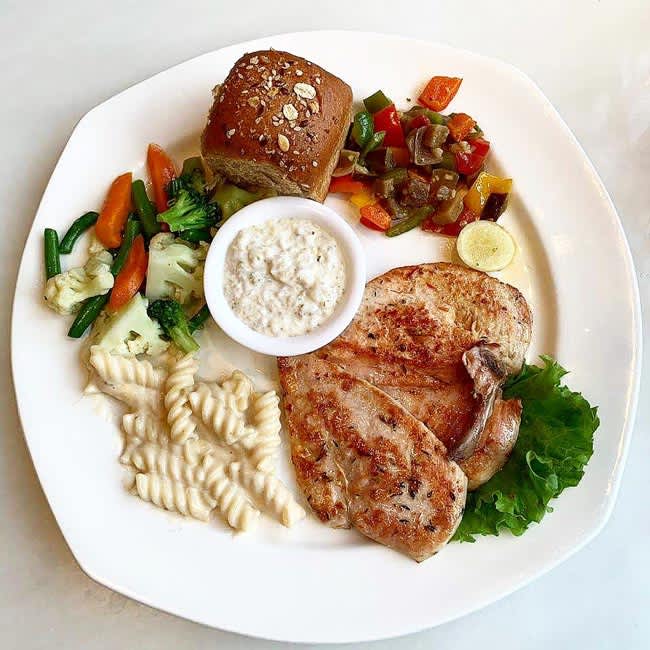 Picture Credits: bigfatfoodie98
With sauteed veggies and a marinated grilled chicken, this platter will ensure that you get the nutrients right while appeasing your palate. The grilled chicken is succulent and perfectly seasoned that will keep you coming back for more, so make sure to add this dish to your list, too!
Which dish are you gonna order? Do let us know in the comments below.