Delhi
8 Fab Eateries Coming To Horn OK Please This February For The First Time Ever
Disclaimer: Bearing in mind the current restrictions in the city and the world at large, we're tweaking our content policy and recommendations to focus more on staying indoors and exploring the digital world and all its wondrous offerings! Stay positive, keep hygiene levels up and don't fall prey to panic and misinformation.
Y'all know that the 7th edition of Horn OK Please - Delhi's Happiest Food Festival, presented by MAGGI FUSIAN and co-powered by Fresca Juices & POLO - The Mint With The Hole, is coming back to the city, right? This time it's happening from 14th - 16th of February. So, we've made a list of some of the restaurants that are coming over to the festival for the first time ever! Let's dive right into the list.
1. Smokey's BBQ & Grill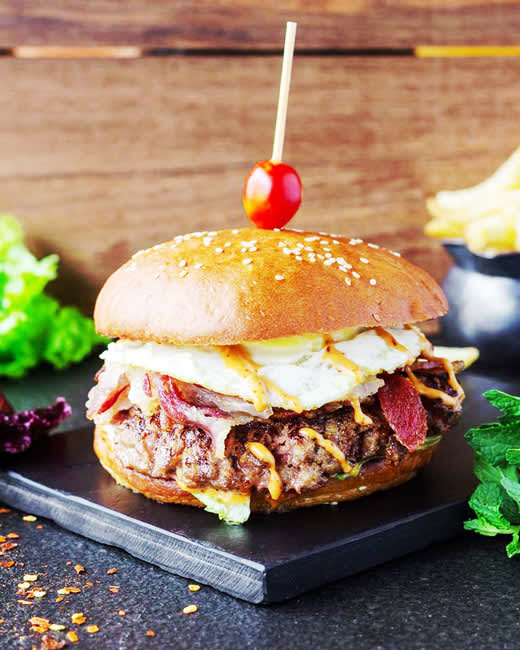 Smokey's BBQ & Grill is a pretty famous restaurant located in the upscale Khan Market that's known for its American fare serving toothsome dishes like Pulled Pork Burger, Mama's Boy Hot Dog and loads of other yummies. And these folks will be parked at the fiesta with their range of delish dishes. Can't wait to dig into some delish grub!
2. Masala Asia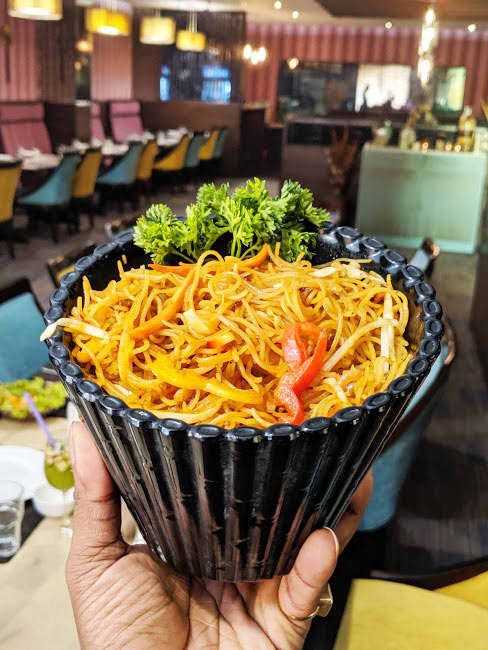 Picture Credits: Let's Explore
Masala Asia is a pretty well-known restaurant in Lucknow serving mouth-watering fare such as Mutton Biryani Arancini, Bharwan Soya Tikka, Kashundi Fish Finger and Bhatti Da Murg, to name a few yummy options. And you don't have to travel all the way to Lucknow but just to Horn OK Please, 'cause these peeps are coming over to the food festival for the first time - *woot woot*!
3. Paparizza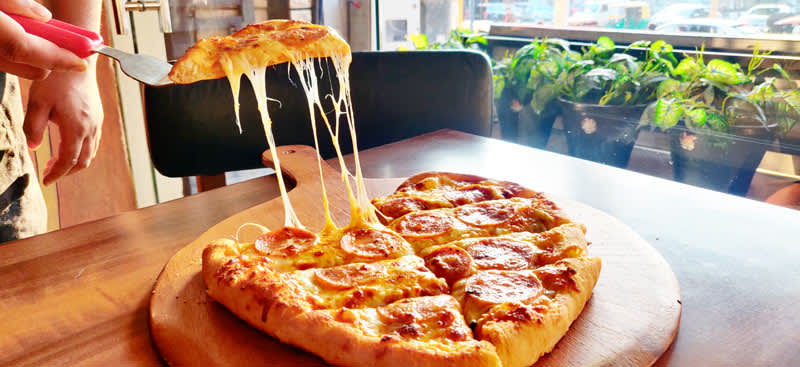 Paparizza does a wide array of options in pizza, like quirky Deconstructed Pizza, Piccante Pizza, Maggi Pizza and China Town Pizza, to name a few! It will be stationed at the Delhi's Happiest Food Festival and will be whipping up some of these lip-smacking options including super cheesy heart-shaped pizzas, Nutella Pizza, Mac N Cheese Balls and more dishes at the fest for the first time and we just can't wait to give them a try!
4. Kennedy's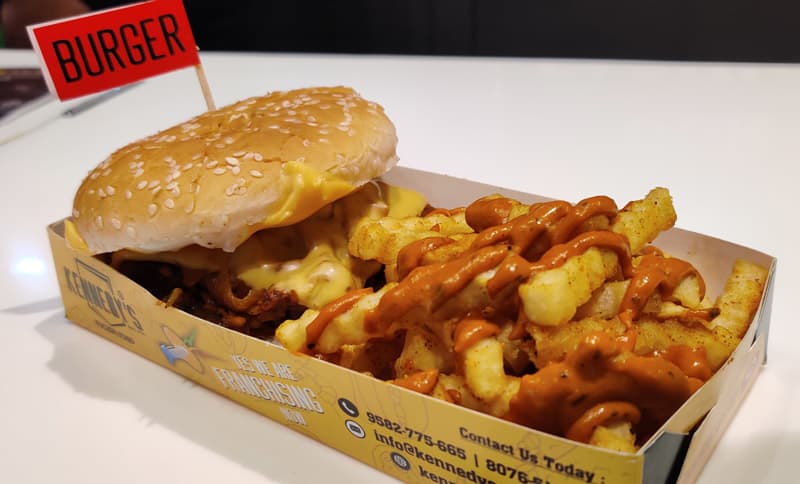 Coming to Delhi's Happiest Food Festival for the first time ever, we definitely can't wait to try their offbeat Miniature Combo. This includes scrumptious options like Nutty Nuttela, Momos, a Beverage, Roll and Fries - yum! Also on our list are their Chicken Kulfi Kebab, Chilli Chicken Burger and Crunchy Nutella Chips that we'll defo be sampling at Delhi's Happiest Food Festival! 
5. Baking Bad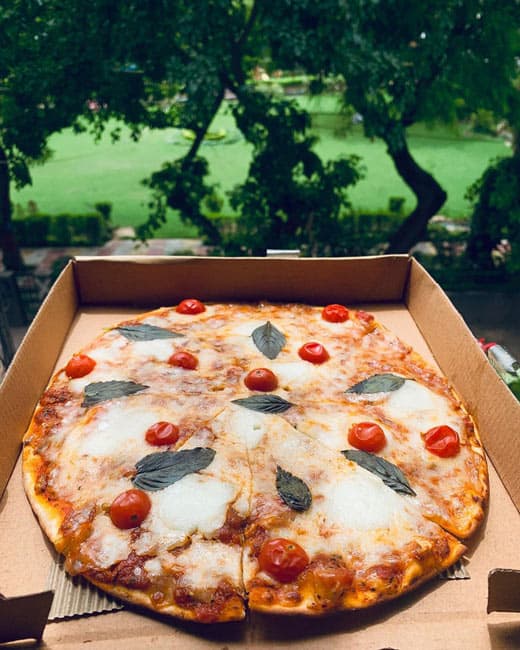 Baking Bad is a pretty famous name when it comes to pizzas, isn't it? Well, these folks are also carting their way to Delhi's Happiest Food Festival with its range of yummylicious pizzas. Known for cooking up sumptuous Penne Alfredo Pasta, Fried Chicken Pesto Wings, Spaghetti Aglio Olio and TONS of more delish options that you must take a bite of!
6. La Gloriam Chariot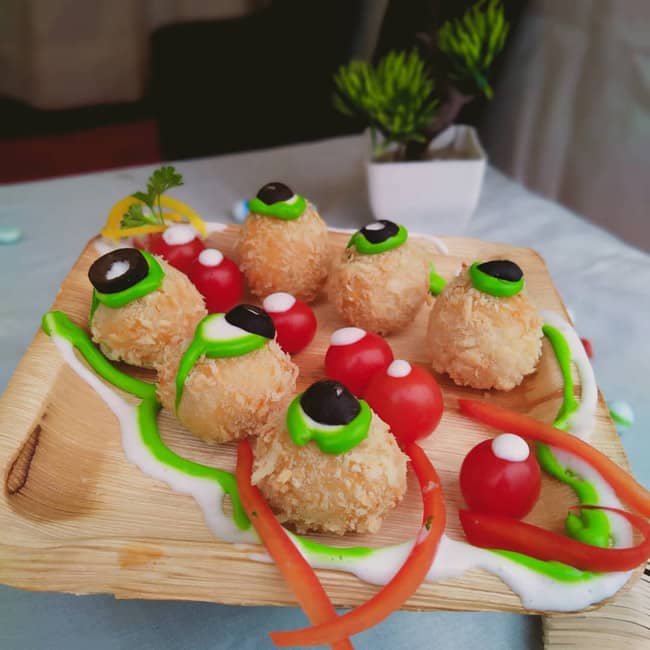 A fancy name and tempting heart-winning American snacks as well as Continental dishes are what defines this eatery. So it'll make you super happy that these guys are all set to make their way to Horn OK Please with their range of lip-smacking yummies to satisfy the bhukkad soul. Yep, we just can't wait to try these and post all the Insta-worthy pics to ace our social media feed!
7. La Pino's Pizzeria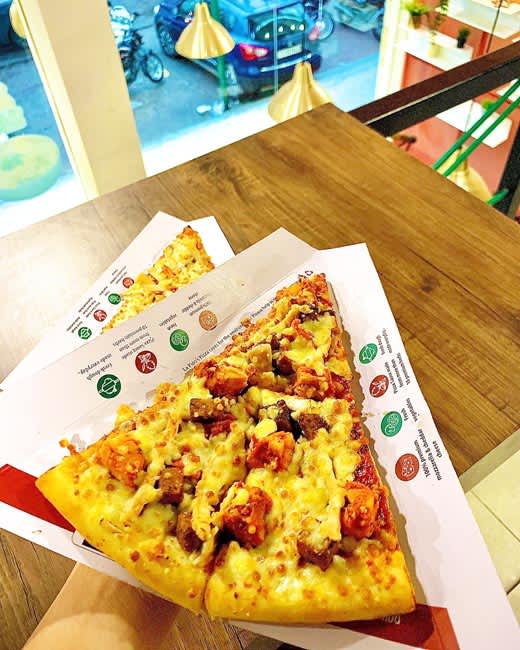 Picture Credits: thehalalisticjunk
Pizzas and fests probably go hand in hand. And to join in on the festivities this time, La Pino's Pizzeria is ready to be present at Delhi's Happiest Food Festival. They're known for doling out incredibly yummy scrummies like African Peri Peri Veg, Farm Ville Pizza, Indian Chicken Special Pizza and TONS more that you must defo give a try!
8. Bubble Trouble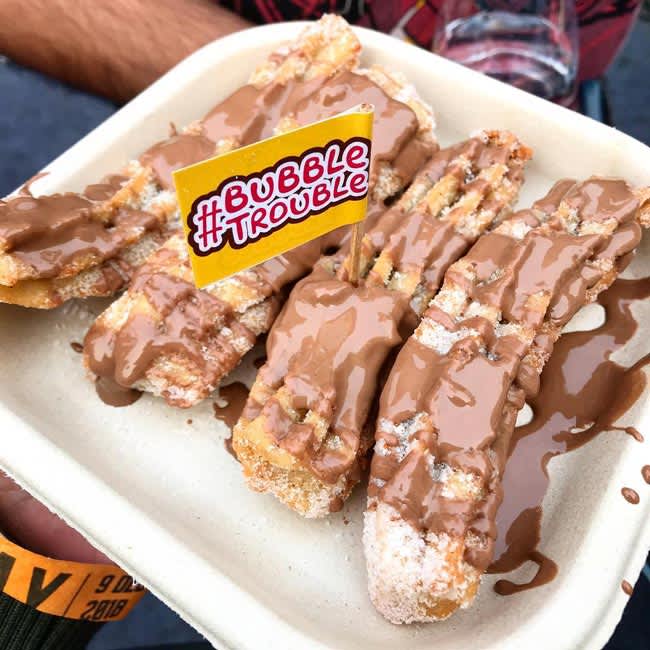 Picture Credits: bhavikakatejaa
After a hearty meal it's pretty much mandatory to chow down on decadent desserts, isn't it? Well, the folks at Bubble Trouble are going to be doing just that. Joining the happy fiesta for the first time, they'll be whipping up their range of decadent bubble waffles and churros that we absolutely cannot wait to dig our forks into!
So, book your tickets and get ready to indulge in some happy feasting!
When | Friday - Sunday, 14th - 16th February
Where | Gate No.2, JLN Stadium
Entry | Rs 149 Onwards
Timings | 12 Noon - 10 PM
Book Your Tickets Online Here | https://www.nearbuy.com/delhi-ncr/horn-ok-please-food-truck-festival-pragati-vihar#events
RSVP On FB Here | https://www.facebook.com/events/586675582186475/