Delhi
8 Fab Delivery Places In Noida That'll Deliver To Your Doorstep If You're In Self-Isolation
Hola, Noidawasis! We hope amidst the severe health crisis that's enveloped the world, you guys are staying safe. Social distancing is advisable at the moment which means, which translates to spending some quality alone time with yourself. We're sure sitting at home also makes you not want to cook, so, here we are with a list of a few great food delivery places in Noida to order in a delish feast! 
1. Delishbbq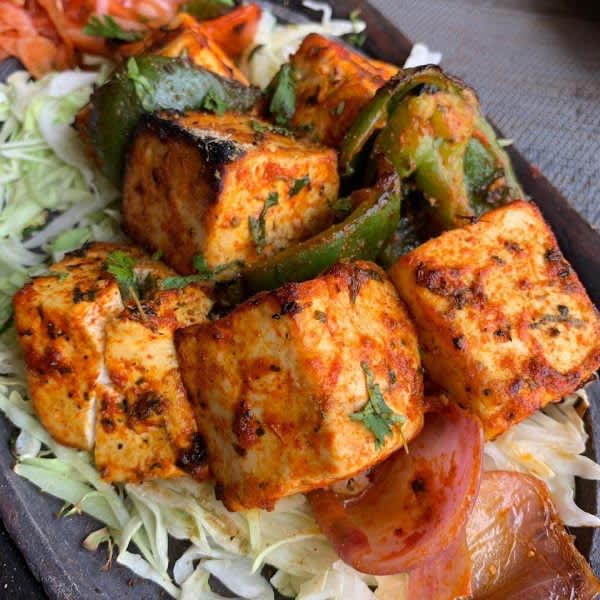 The food from this place will defo satisfy your taste buds! Even if your belly says no, your heart will ask for more because their delicious offerings are worth every penny. On top of this awesomeness, they also deliver pretty quick. Give them a call to order up their Chicken Garlic Tikka, Tandoori Momos & Afghani Chicken Tikka to devour the smokey BBQ flavours!
Timings | 10 AM - 10:45 PM
Call Them | +91 9911 188 295
Meal For Two | Rs 600
Check Out Their FB Page | https://www.facebook.com/delishBBQ/
2. MoMo Hut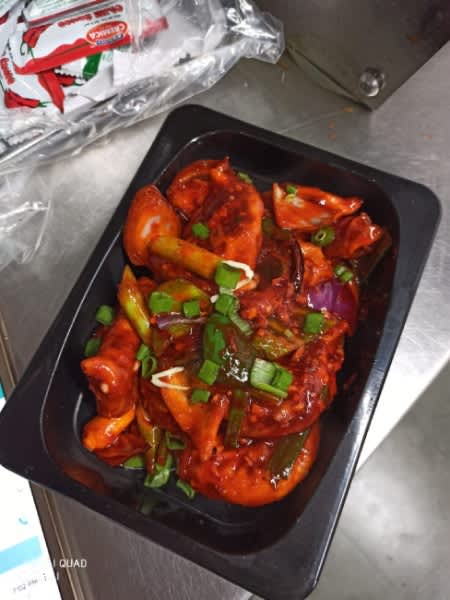 Given how dimsums never fail to satisfy us, MoMo Hut just had to be on the list. This place opens as early as 9 in the morning and delivers till the ungodly hour of 4 AM to satisfy your late night hunger pangs. If you live in Noida, you probably know this place for a long time now. Famous for its momos & Chinese dishes, try out their Chicken Chilli Momos, Hong Kong Noodles & American Chicken Chopsy while you binge watch that interesting web series!
Timings | 9 AM - 4 AM
Call Them | +91 9958 597 921
Meal For Two | Rs 500
Check Out Their FB Page | https://www.facebook.com/M0M0HUT/
3. SaundheePotli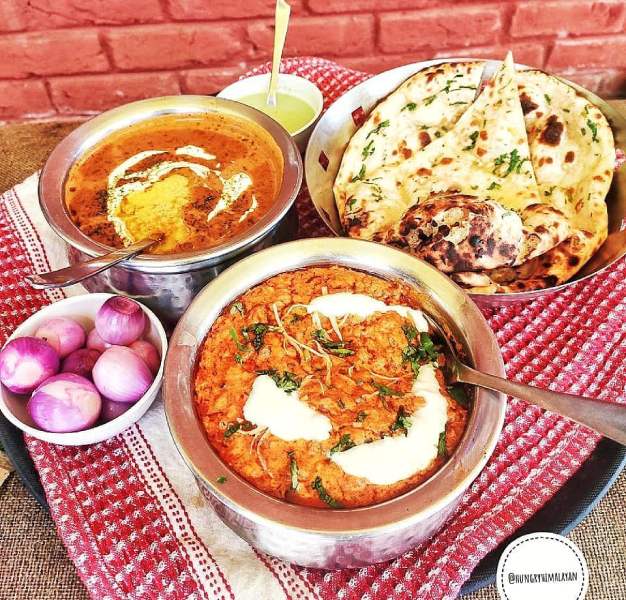 Picture Credits: hungryhimalayan
Are you a loyalist who sticks to the evergreen North Indian cuisine? If yes, then this place is exactly where you need to place your next call at. SaundheePotli is surprisingly popular amongst the locals for its authentic flavours and tastes. Devour their Tandoori Murgh, Pineapple Riata & Veg Shaami Kebabs when you order from here!
Timings | 11:30 AM - 11:30 PM
Call Them | +91 7303 606 888
Meal For Two | Rs 550
Check Out Their FB Page | https://www.facebook.com/saundheepotlidotcom/
4. Patna Junction
If you're from Bihar and miss the delicious food of back home or just totally dig Bihari cuisine, you'll be uber happy to know that we have something for you as well. Patna Junction is just the place you need to ring up for their grub is unbelievably finger-licking. Their service is super fast too which is just a cherry on the cake. And since you're quarantining so meal for 1 would suffice because yes, they also have combos that serve 1 person. Try out the Sattu Parantha & Bhunna Mutton Curry combo and you won't regret it!
Timings | 11:55 AM - 12 AM
Call Them | +91 7289 910 799
Meal For Two | Rs 500
5. The Postman Kitchen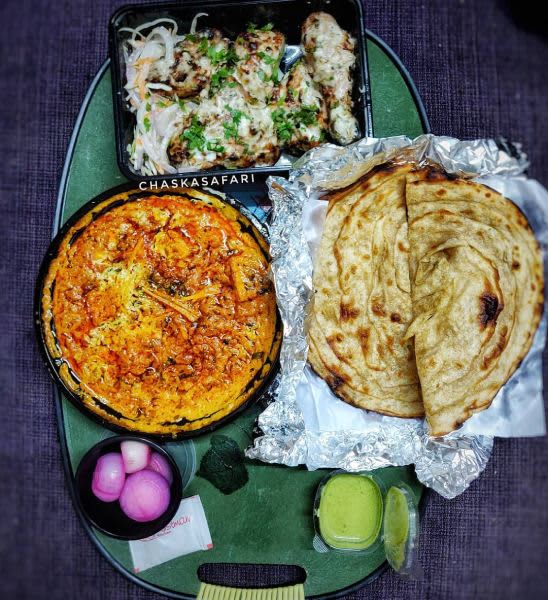 Picture Credits: chaskasafari
A super affordable place serving North Indian & Chinese cuisine, The Postman Kitchen is what should come to your mind when you're craving some delish options without breaking the bank. Their food tastes perfect with just the right amount of spices & oil, so, you won't even feel guilty now that gyms are also shut! Relish their Paneer Tikka Achari & Yellow Dal fosho and tell us how you like them!
Timings | 11 AM - 11 PM
Call Them | +91 8102 020 228
Meal For Two | Rs 400
Check Out Their FB Page | https://www.facebook.com/thepostmankitchen/
6. Pizzburg Factory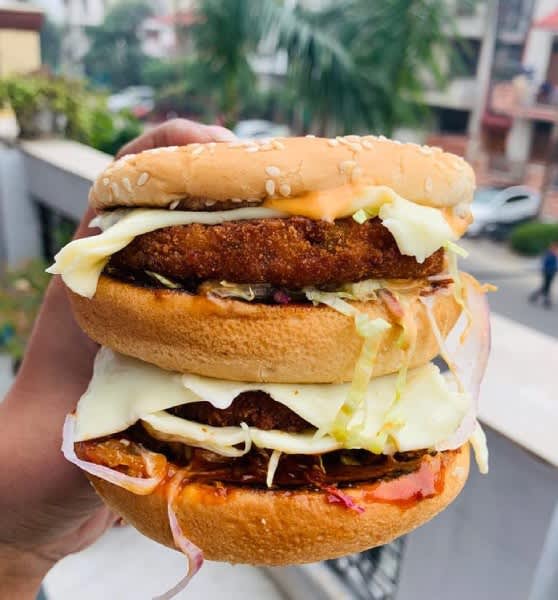 Picture Credits: techieeats
If you're looking for a place that serves quick bites you can munch on during the evening, this is just the eatery you've been in search of. Pizzaburg Factory is a pocket-friendly place that doesn't compromise on quality & the food is served fresh, so yay! Mutton Kabab Thick Wrap & Chicken Chilli Lava Burger are must-tries!
Timings | 1 PM - 3 AM
Call Them | +91 9999 231 511
Meal For Two | Rs 400
Check Out Their FB Page | https://www.facebook.com/pizzburgfactory/
7. Salad Days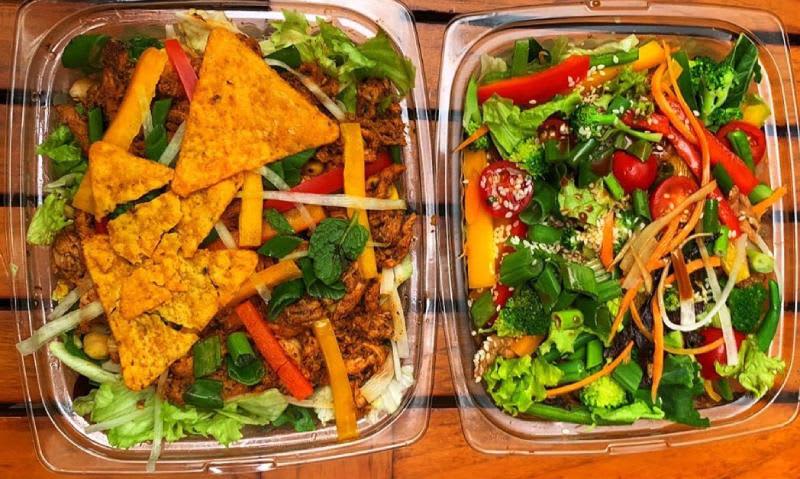 Picture Credits: coffeefoodnme
For the ones cribbing about gyms shutting down, don't compromise on your diet and order from Salad Days to complete your protein intake for the day. This place serves a host of scrummy as well as healthy options with the calorie count written right next to the dishes on the menu, how great is that? You can order in Oatmeal Bowls, Salads, Baguette Sandwiches, Pita Pockets and tons more that don't even make you feel that you're following a diet!
Timings | 9 AM - 11 PM
Call Them | +91 9643 800 901
Meal For Two | Rs 900
Check Out Their FB Page | https://www.facebook.com/saladdays.co/
8. Big City Pizza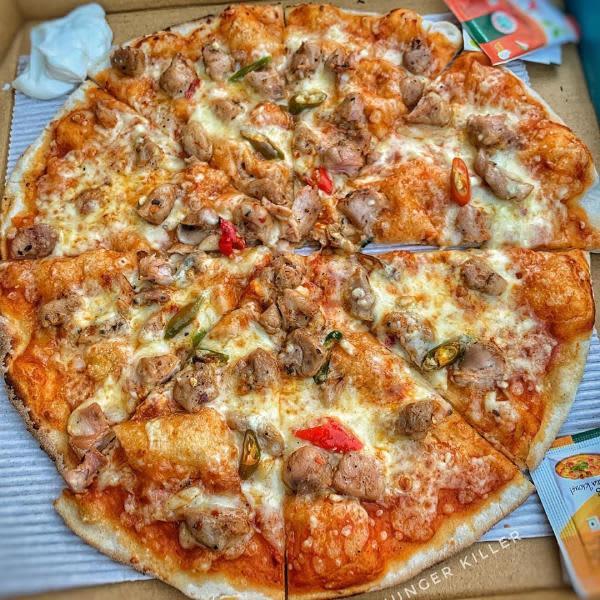 Picture Credits: hunger_killer_
Want to hog on some pizza while watching a rerun of the Harry Potter series? We've got you covered. Big City Pizza serves a variety of options to choose from that you can complement along with your pizza. The handmade dough with cheese oozing from all sides, you'll be hit with the Joey feeling when you won't feel like sharing it. Nibble their Aloha Hawaii Pizza & Smoky BBQ Wings.
Timings | 12 Noon - 4 AM
Call Them | +91 7303 175 678
Meal For Two | Rs 800
Check Out Their FB Page | https://www.facebook.com/bigcitypizzas/
Don't forget to wash your hands before you indulge in foodgasm & also, put on a movie to make your food even more delish!