Delhi
8 Exceptionally Cutesy Home Decor Items You Can Snag Starting At JUST 49 Bucks
Just like us, our homes also have makeup & accessory needs and it's always ideal to spruce up our homes now and again. BUT, since loads of decor items are crazy expensive and not always a prudent investment, we've gone ahead and scouted out a whole slew of cutesy products that'll brighten up any space AND are pocket-friendly, starting at JUST 49 bucks! Don't believe us? Scroll on and check for yourselves!
1. Scented Potpourri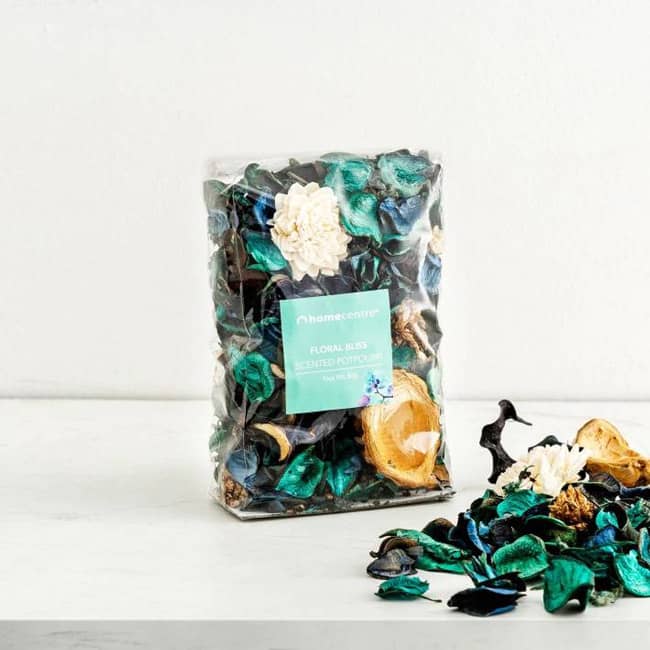 This very elegant item is a god-send and we truly mean it. It looks so glam and smells great as well. Appease your senses with this home decor item that genuinely costs less than Doritos (well, almost)!
Price | Rs 49
Buy Online Here | https://www.homecentre.in/in/en/p/1000007808236 
2. Solid Photo Frame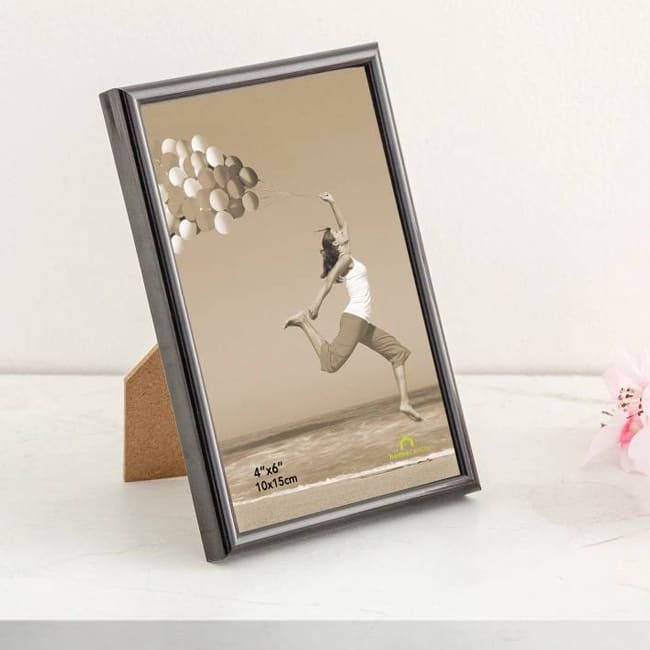 Making fleeting moments immortal is the job of a photograph, and making that photograph last forever is the job of a photo frame. A sturdy and extremely classy frame is what you need to highlight those perf moments of your life, and we've found one especially for you, so go and snag this one fosho, people!
Price | Rs 59
Buy Online Here | https://www.homecentre.in/in/en/p/1000007810826 
3. 3D Hexagon Mirror Wall Sticker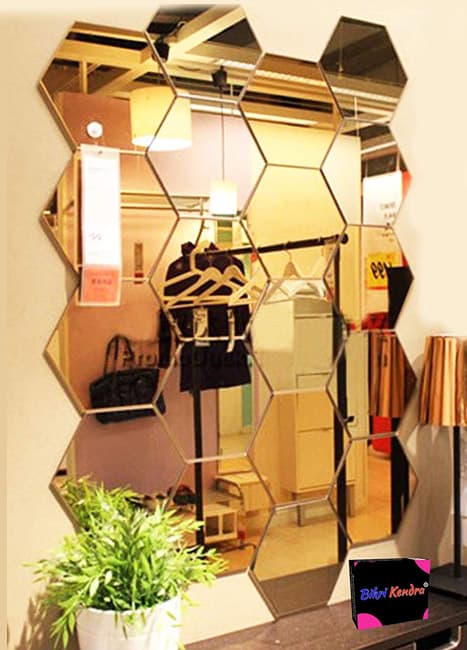 For the self-obsessed souls, how many mirrors are too many mirrors?! If you also don't know the answer to that, then we've got just the right thing for you. Decorate your room wall with this easy stick-on hexagonal mirror that looks super stylish and gear up for that iconic 'Poo' dance routine that Bebo nailed in K3G! 
Price | Rs 299
Buy Online Here | https://amzn.to/37laQe7 
4. Stay Wild Flower Child Wall Plate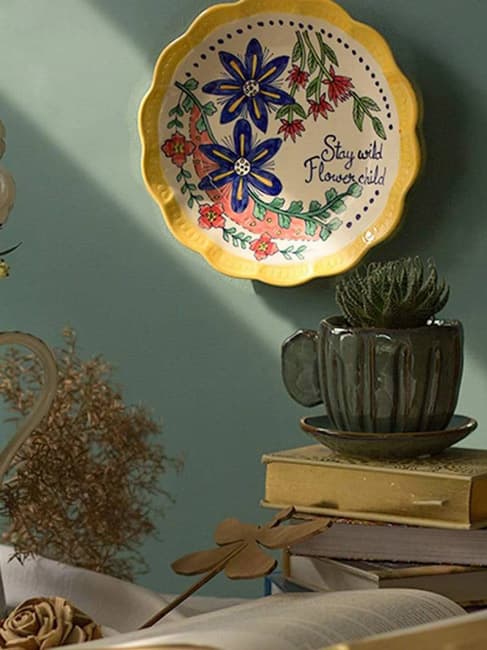 Beautify those bland corners of your house with this super stylish wall plate. The writing on the plate compliments your on-fleek personality, so for the ones who like to 'stay wild', you cannot miss out on this item AT ALL!
Price | Rs 900 
Buy Online Here | https://wishingchair.in/collections/wall-decor/products/stay-wild-flower-child-wall-plate 
5. LED Photo String Lights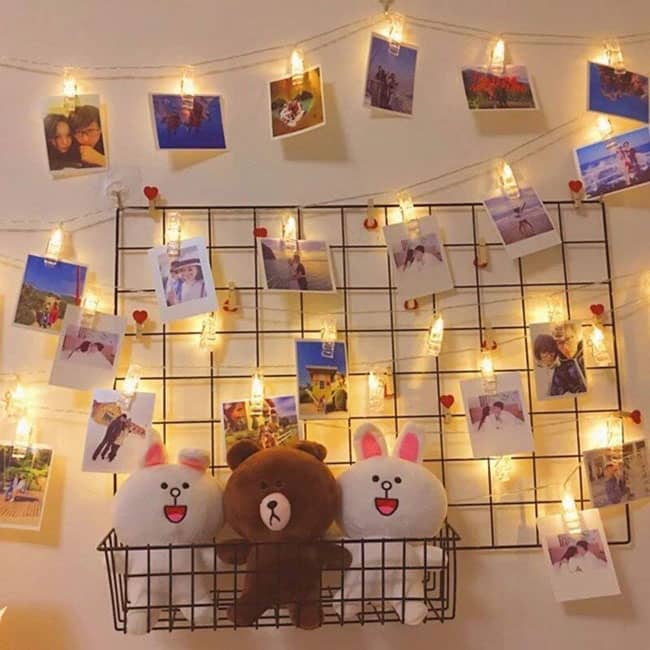 Brighten up your bedroom wall with the best photos that you truly cherish and pin 'em up with these lights to increase the awesomeness quotient of your house. It looks phenomenal when you switch on the light at dusk and you can happily revisit those old memories with just a glance (cool, ain't it?)!
Price | Rs 299
Buy Online Here | https://amzn.to/3dG2Jdf
6. Luster Pillar Candle Stand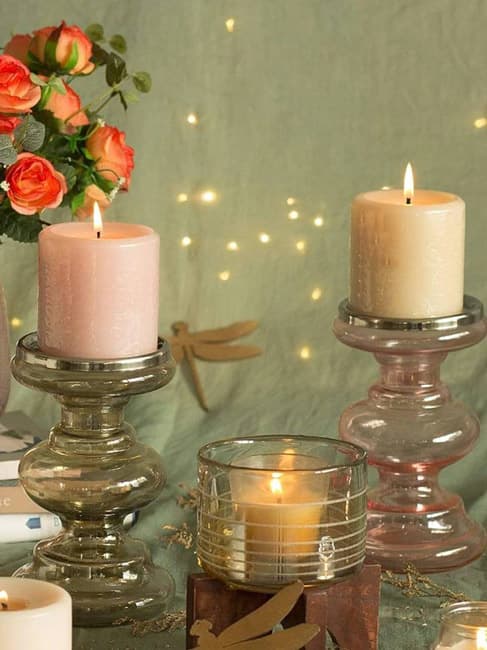 Candle stands take decorations up a whole notch and we've found the most pretty ones right here. They look absolutely stunning in the living room and on the nightstand, so you should simply 'add to cart' immediately!
Price | Rs 500
Buy Online Here | https://wishingchair.in/collections/lighting/products/luster-pillar-candle-stand?variant=35279914303653 
7. Blushing Cat Planter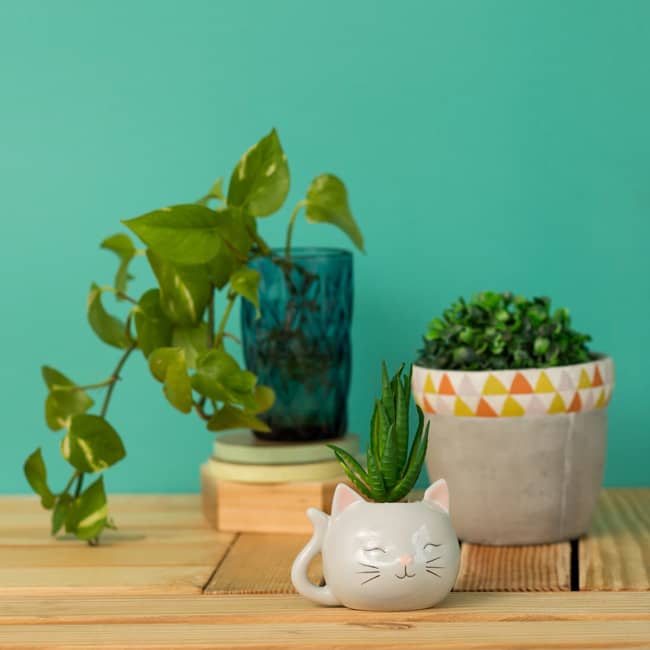 'Cause clay plant holders are too mainstream! An adorable cat planter makes for the ultimate #HomeDecorGoals, not to mention being super handy and can possibly be placed anywhere in the house. This is that one item you didn't even know you needed until now, so skedaddle and buy it right away! 
Price | Rs 595   
Buy Online Here | https://www.chumbak.com/planter-ps5/K8d2/ 
8. Cube-Shaped Wooden Wall Shelf 
This cube-shaped cutesy wall shelf is easy to install and looks chic AF. You can place your lil knick-knacks here for storage and it'll add that oomph factor to your space fosho. You've gotta click on 'Buy Now' and snag these handy yet pretty shelves ASAP!
Price | Rs 999
Buy Online Here | https://bit.ly/3o6KO4z
We legit recommend these stunning home decor items to give that perf makeover to your house, so get shopping and thank us later!