Delhi
8 Ethereal Lesser-Known Hill Stations In & Around Uttarakhand You've Never Heard Of
All you mountain-lovers out there, we've found some picturesque, lesser-known and magnificent hill stations located in and around the mystic land of Uttarakhand, that you need to explore right now! Trekking to the highest snow-covered peaks or simply sipping hot tea on the balcony with an enchanting view, these places are ideal for a quick getaway holiday. Scroll down and bookmark these for your next post-pandemic vacay!
1. Chopta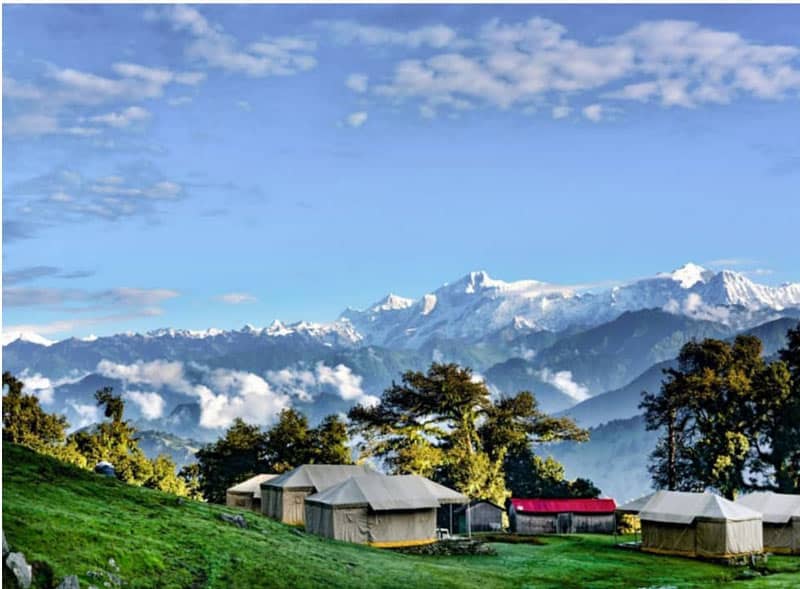 Picture Credits: wanderers_tunnel
Shout-out to all the adventure buffs - we've chalked out this ah-mazing place which is the perfect retreat to wave off all your blues. A base for trekking to Tungnath, Chopta consists of the third temple of Panch Kedar, which lies 3.5 kilometres away.  Surrounded by luscious thick forests of pine, deodar and rhododendron, Chopta is rich with flora and fauna.  Regarded as the 'Mini Switzerland' of India, this serene hill station lies 162 kms from Rishikesh and has an elevation of 2,680 metres. Head out to this astonishingly beautiful place with your friends and fam!
Distance From Delhi | 404.9 Kms
2. Askote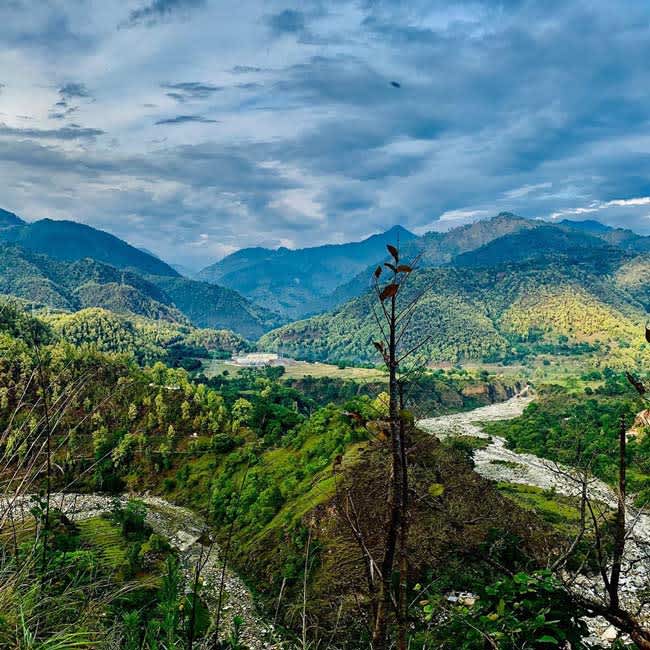 Picture Credits: kavipokhariya
Surrounded by sprawling lush greenery, this hill station is known for its Musk Deer Sanctuary. An unexplored gem, Askote was once home to 80 forts and hence, it got its name 'Assi Kot'. Carpeted with rhododendrons and verdant valleys, this hill station is certainly one of the most beautiful in all of Uttarakhand. Located at a height of 3629 feet, Askote is a traveller's paradise that provides a range of simple as well as difficult treks that guarantee mind-numbing views. Lace your sneakers and scamper over!
Distance From Delhi | 537.6 Kms 
3. Gwaldam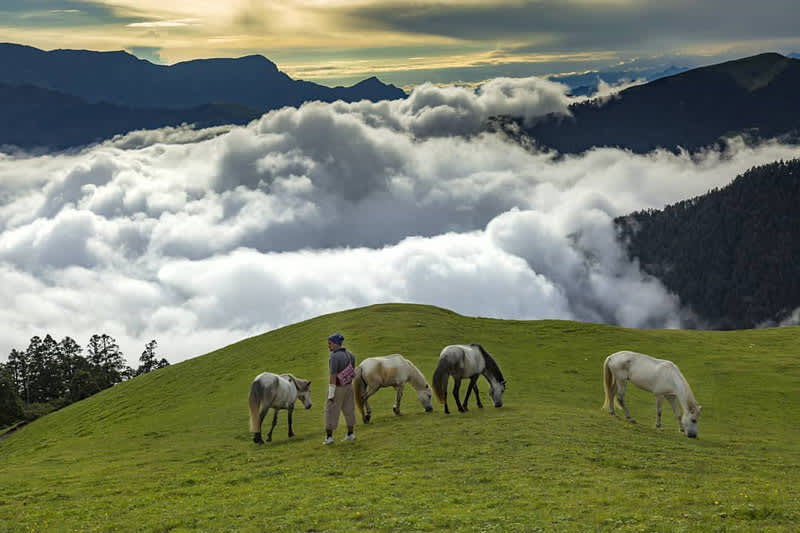 Picture Credits: kaushal_photography
A breathtaking sandwich between Garhwal and Kumaon, Gwaldam is a place that offers truly scenic views. The place looks like a fairytale land, flush with impeccable forests and charismatic lakes. Situated at an altitude of 1,700 meters, Gwaldam is full of beautiful pine forests, apple orchards and panoramic views of enchanting peaks. Come over to this spectacular and unspoilt tiny haven for your next trip to the hills!
Distance From Delhi | 451.3 Kms 
4. Shitlakhet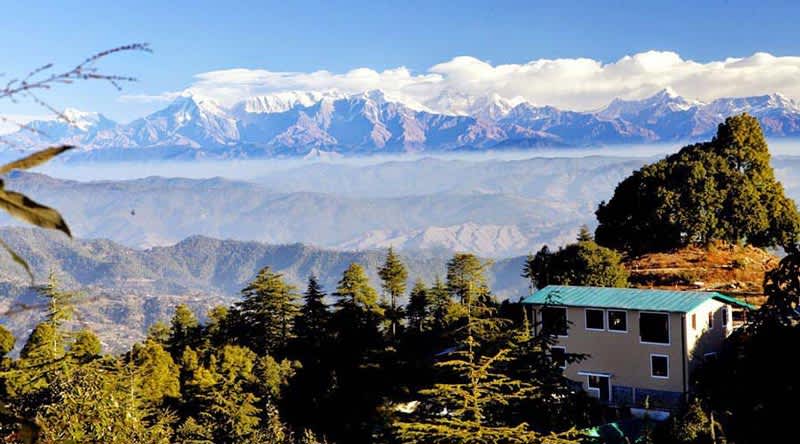 Picture Credits: /drkn.8
Charming and unimaginably beautiful, Shitalkhet is a humble village situated in Uttarakhand. A photographer's paradise, this unexplored hill station is located at the end of a mountain ridge. Shitlakhet is packed with all the wonders you could imagine, such as orchards,  landscapes, herbs, medicinal plants, as well as birds and provides you with thumbnail-like views of the elegant valley. This peaceful hill station is nestled with tea gardens that simply add to its beauty. Sounds like the ideal vacation to us - how about you?!
Distance From Delhi | 354.4 Kms 
5. Patal Bhuvaneshwar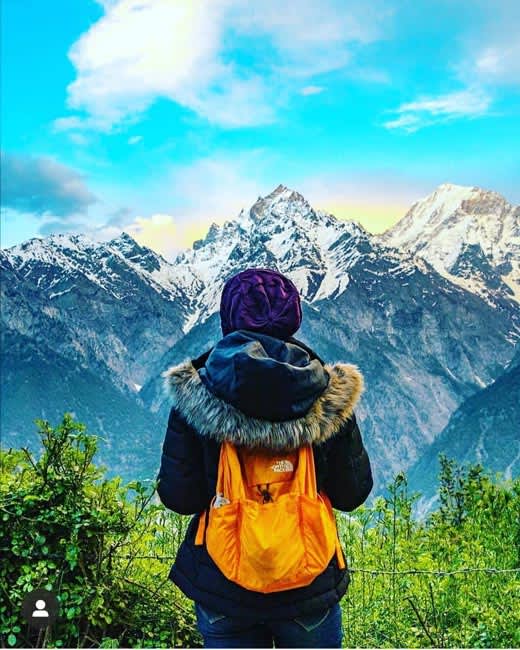 Picture Credits: akhil_negi0786
Housing all the mysteries under one roof, Patal Bhuvaneshwar is like a hidden pilgrimage situated at an altitude of 1350 mts. A land characterized and devoted mainly to Lord Shiva, this place is known for its age-old caves, temples and scenic beauty. Rejuvenate yourself and indulge in the spiritual meditation sessions here. Drive down to this mystic hill station right now for a slice of tranquillity!
Distance From Delhi | 469 Kms 
6. Chaukori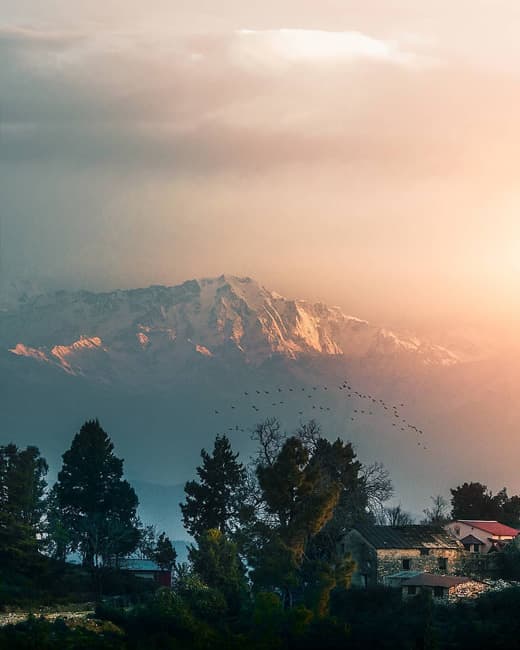 Picture Credits: Staggeringindia
An unexplored hamlet that offers jaw-dropping views of the Himalayan peaks, Chaukori is part of the Pithoragarh District in the Kumaon region of Uttarakhand. Situated at an altitude of 2,010 m, this relentlessly beautiful landscape is the perfect retreat for a nature-lover. Reflecting rustic charm, Chaukori houses several Hindu temples. A tranquil and peaceful environment, showered with excellent spots for nature photography, this place should be visited at least once!
Distance From Delhi | 467.8 Kms 
7. Pauri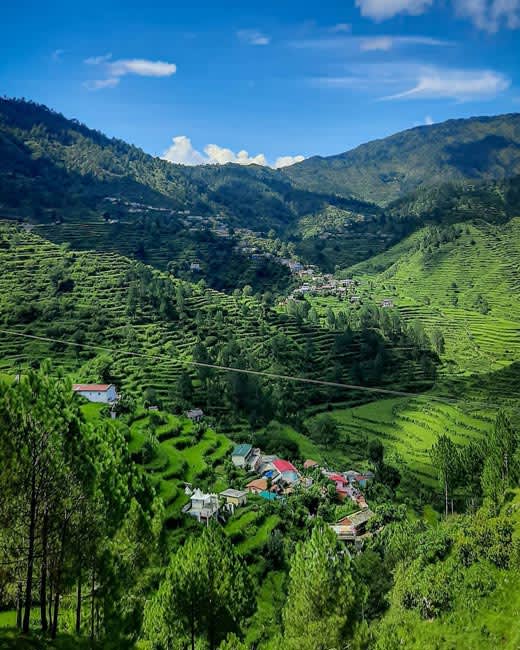 Picture Credits: patwal_raul
Varied in topography, Pauri is a hill station that houses soul-lifting meadows of Dhanaulti and the beaming foothills of the Tarai of Kotdwar. With an altitude of 3,000 m, this district looks like a picture-postcard perfect li'l gem during winters. Topped by thick woodlands and the benevolent hilltops that appear like a silver tiara, Pauri seems like a utopian fantasy!
Distance From Delhi | 324.5 Kms 
8. Munsiyari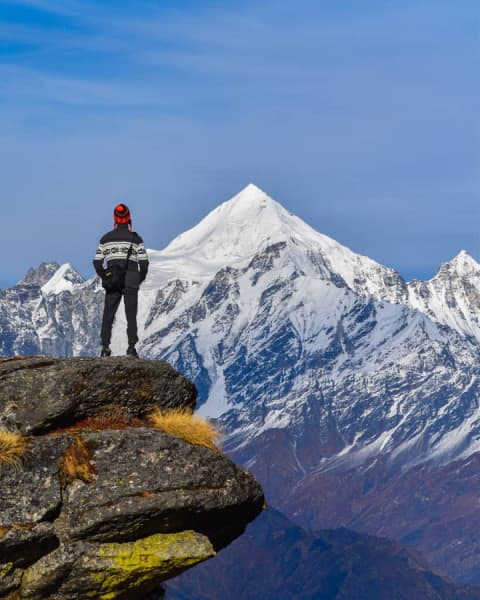 Picture Credits: uv_bisht
Located at a massive height of 2,298 mts, Munsiyari or 'a place of snow' is a lesser-known yet a true gem of Uttarakhand. The place has untouched beauty, and is defo a must-visit for those of you who love trekking, and also photography! Being in a hill station so high and breathtaking, it will surely be a divine experience.
Distance From Delhi | 627.9 Kms
There you have it, folks - these underrated gems are absolutely ideal for your next vacay. Which one are you heading to first?