Delhi
8 Easy-Peasy Aloo Snacks For You To Try & Munch On Those Movie Marathon Nights
Fellas, can you imagine your meals without any aloo dish? Potatoes are a staple ingredient in our country and are also extremely versatile. You can have it for breakfast, as snacks, and basically, whenever you want. Today, we're here to tell you about 8 easy aloo snacks that you can prepare in about 30 minutes and they also make a great snack for you to munch on. So, scroll on, peeps. 
1. Potato Bake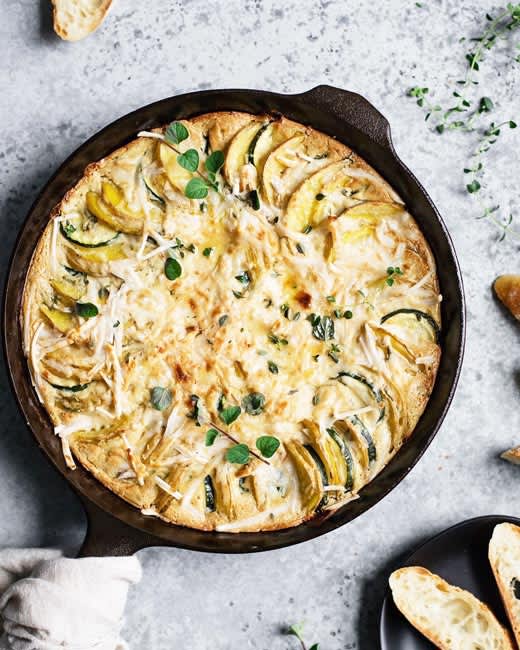 Picture Credits: thecuriouschickpea
Kicking off the list with our comfort food AKA the droolworthy potato bake. It has mashed potatoes, heaps of cheese and lots of oregano - could you possibly ask for anything more? Pop these ingredients into a tray and bake it until the top becomes golden brown. You can also add chicken or other veggies as per your preference, but below is the recipe of this classic dish that has us drooling over.
Here's The Recipe | https://www.taste.com.au/recipes/cheesy-potato-bake/9749dafb-5288-4066-aa45-d9c99025b975
2. Aloo Chaat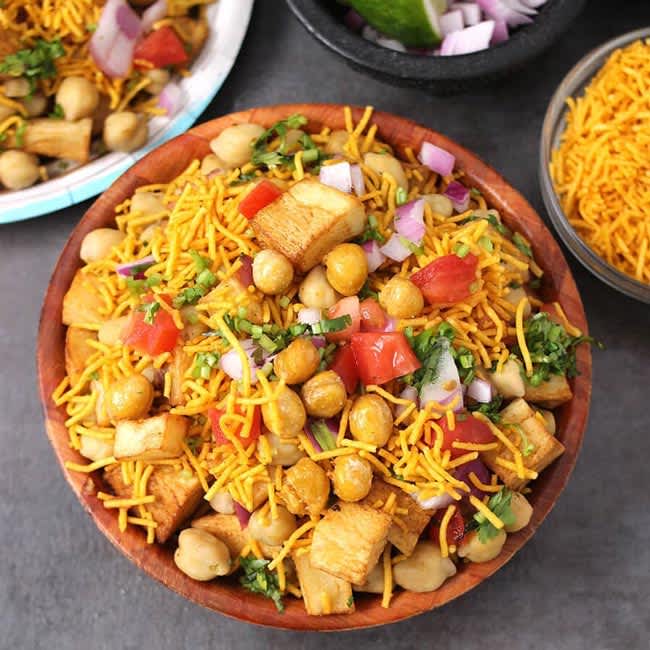 Picture Credits: kushigalu
A popular street snack, aloo chaat is sweet, spicy, tangy and every bit delicious. To make it, cut bite-sized pieces of potato and deep fry it till its crispy, add green chutney, tamarind chutney, boiled chickpeas, finely chopped tomatoes and onions, and bhujia. Top it with some creamy dahi and pig out on it already.
Here's The Recipe | https://www.indianhealthyrecipes.com/aloo-chaat-recipe/
3. Aloo Tikki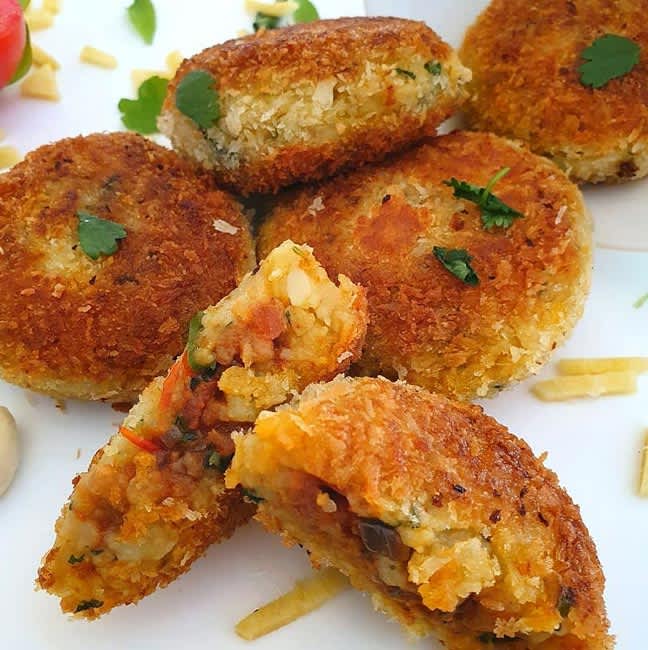 Picture Credits: littlefoodieintown
This one is another popular street snack that you can make at home using mashed potatoes, spices, green chutney and dahi. Make sure that the tikkis are fried well so that they don't get soggy. You can even use these tikkis as burger patties or just enjoy them as it is with a hot cuppa tea.
Here's The Recipe | https://www.indianhealthyrecipes.com/aloo-tikki-recipe/
4. Aloo Bonda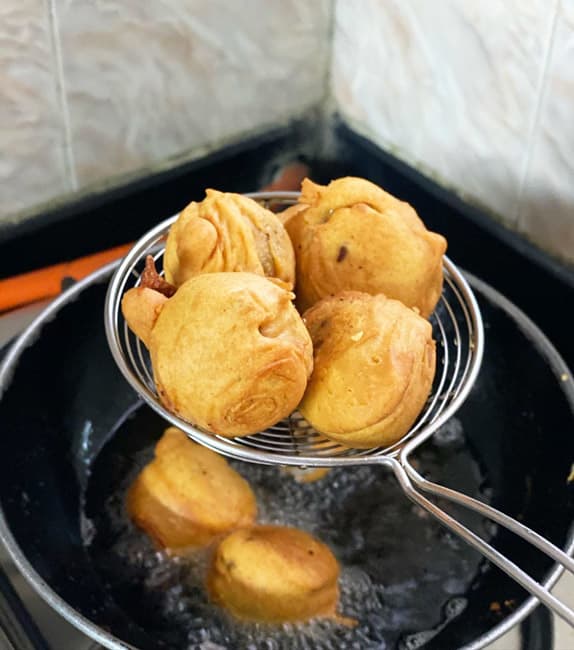 Picture Credits: ruchika_asatkar
A South Indian delicacy, aloo bonda's are known for its flavoursome stuffing and the crispy layer. It is prepared using gram flour, rice flour, boiled potatoes and a blend of spices. For the filling, chop up some veggies of your choice, mix it up with chutney or cheese and let it cool before you stuff it. Check out the link below for detailed steps and try this one out if you haven't already!
Here's The Recipe | https://recipes.timesofindia.com/recipes/aloo-bonda/rs55051496.cms
5. Aloo Samosa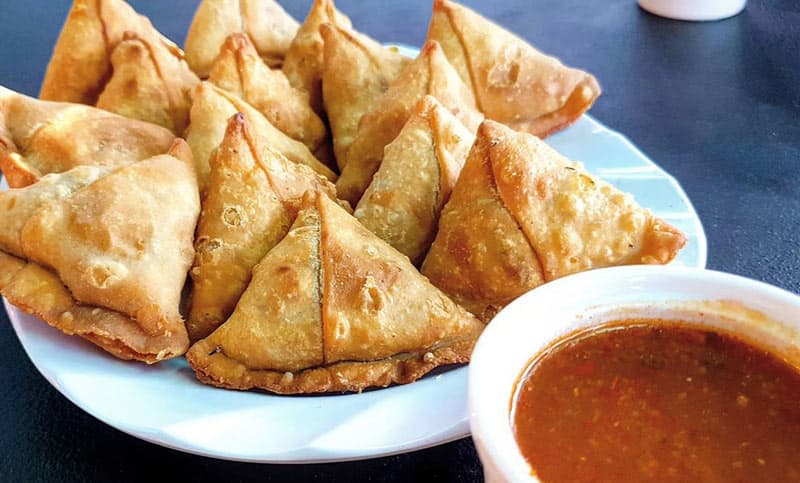 Picture Credits: feastwithsabrina
Indians have a never-ending love affair with samosas. Samosas are deep-fried pockets of dough that are stuffed with a lip-smacking filling, preferable, aloo and peas. For the dough, you need all-purpose flour, salt and water, & for the filling, you require mashed potatoes, a blend of spices and peas. Deep fry until its golden and serve with green chutney.
Here's The Recipe | https://food.ndtv.com/recipe-aloo-samosa-218363
6. Hashbrowns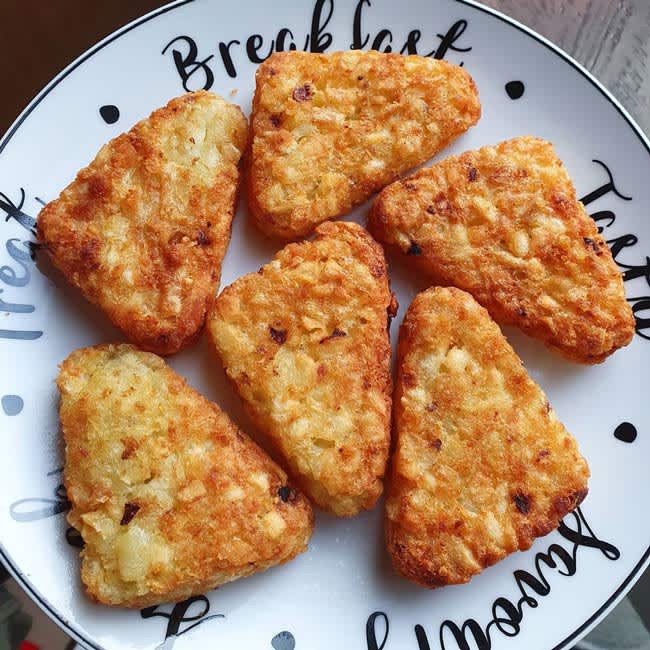 Picture Credits: katielikesbread
One of the easiest potato snacks that you can make is hashbrowns. They are light, and you can have them for breakfast or as an evening snack. You can make hashbrowns using boiled potatoes, ghee, red chilli powder and black pepper. Serve it with a creamy dip and you're gonna keep coming back for more.
Here's The Recipe | https://recipes.timesofindia.com/recipes/hash-browns/rs53870279.cms
7. Aloo Kachori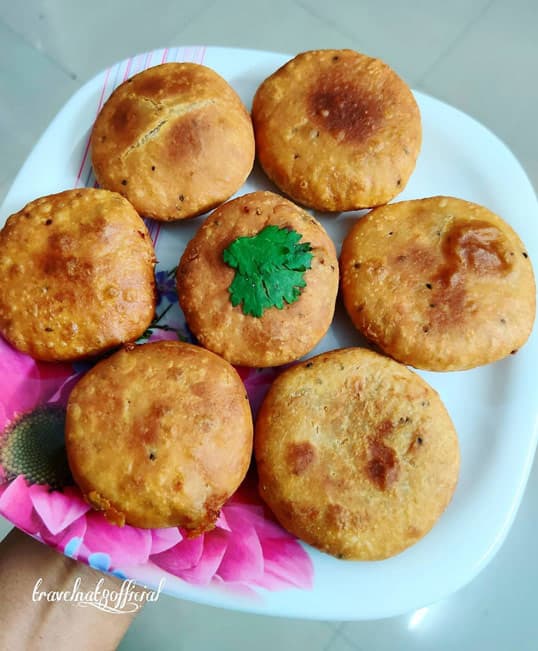 Picture Credits: travelnat8_official
Aloo Kachori is a mouth-watering puff bread with a spicy filling. Keep in mind that the dough needs to be soft, so don't knead it hard. Let the dough sit for sometime before you stuff the filling. Also, make sure that the filling is not overly dry or liquidy. 
Here's The Recipe | http://www.manjulaskitchen.com/aloo-ki-kachori/
8. Potato Nuggets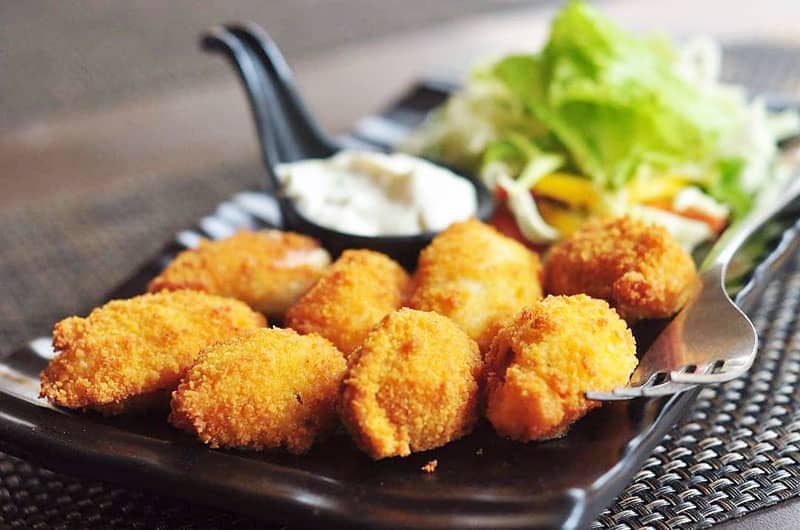 Picture Credits: 1965foodhub
Potato nuggets are the perfect blend of potatoes and cheese that'll give you bombs of flavour with the first bite itself. To make them crispy, ensure that the potatoes are dry and are mashed well. For the coating, you can use bread crumbs and a blend of Indian spices for added flavour!
Here's The Recipe | https://www.tarladalal.com/Potato-Nuggets-Vegetarian-Aloo-Nuggets-42490r
So, folks, which aloo recipe are you gonna try first?