Delhi
8 Breathtaking Shots That'll Convince You To Undertake The Flydining Experience In Noida
Flydining Noida is a fabulous and totally different kind of experience that waslaunched in Noida. Here, you get to dine at a height of approx. 160 feet above the ground! Now isn't that something totally unconventional?! We signed up to experience this, and boy, were we left in awe! The breathtaking view and drool-worthy fare on offer over here is something that everyone should experience once in their life! So, here are a few snaps to convince you why you should try this combo of fine dining and adventure for sure.
1. The Spot Where You Can Get Yourself Clicked Before You Take Off On A Surreal Journey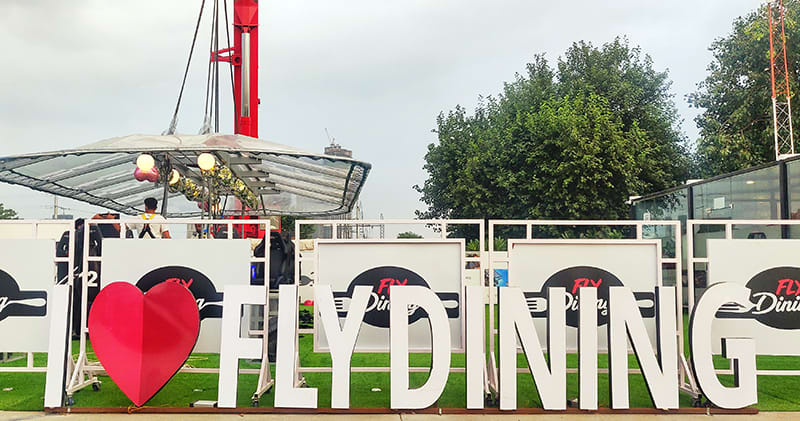 2. Kickstart Your Evening By Raising A Toast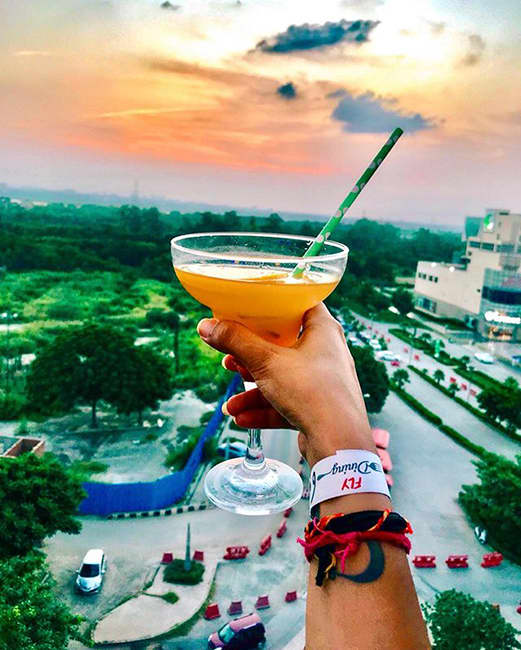 Picture Credits: parulnaagar
3. Revel In The Glorious Panoramic View Of Noida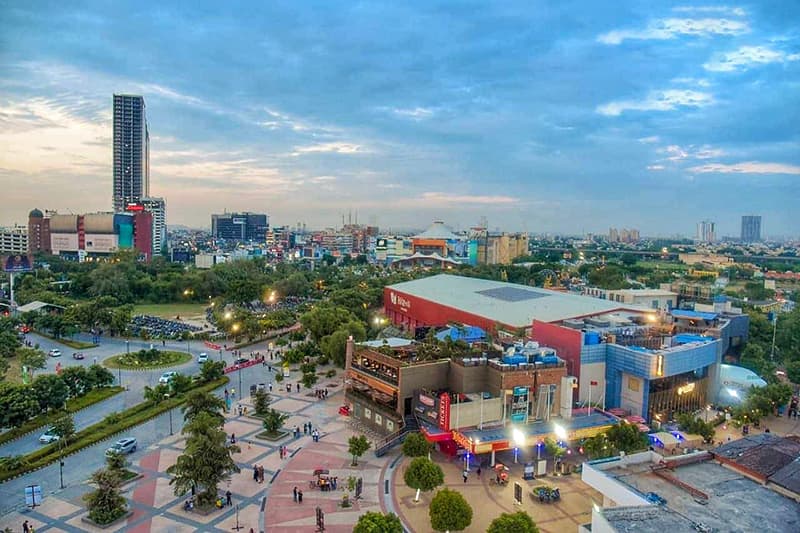 4. Watch The Chef Prepare Your Meal In Front Of You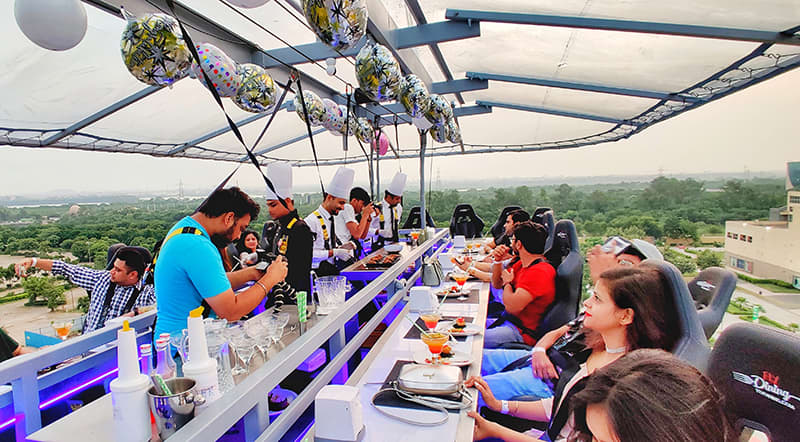 5. Stuff Your Face With Delish Dishes From Their Set Menu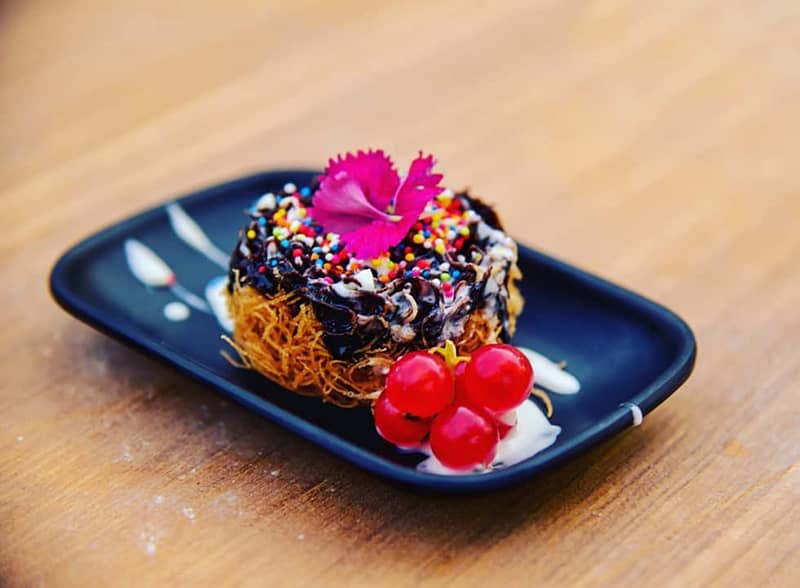 6. The View Over Here Will Leave You Astounded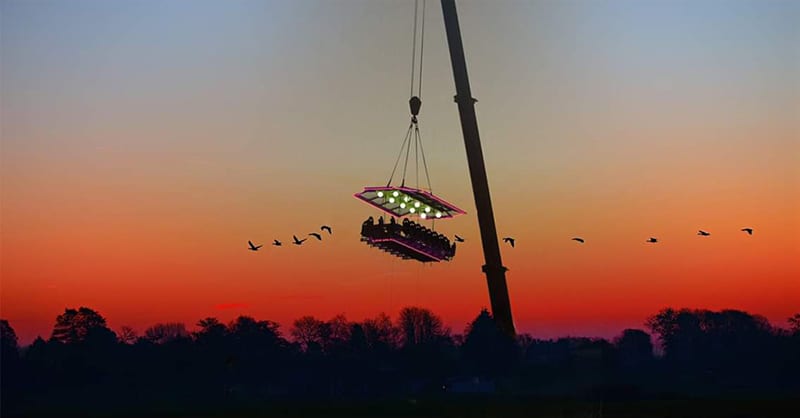 7. If You're Wondering, This Is How It Looks From The Ground Below
8. And Once You Get Off, You Can Watch 'Em Prepare For The Next Flight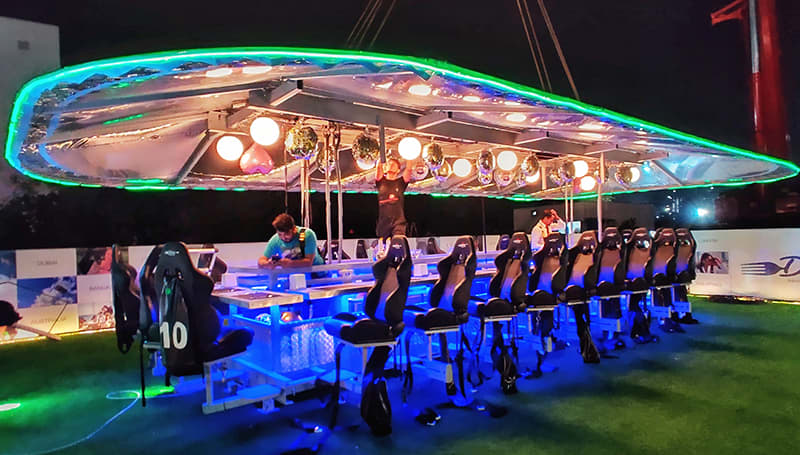 Doesn't it look like a once-in-a-lifetime kinda opportunity? 'Cause, it sure does to us!
Where | Flydining Noida - Gardens Galleria, Sector 38, Noida
Meal For Two | Rs 5,000
Timings | 12 PM - 12 AM
Call Them | +91 8448 444 960
Book Your Session Online Here | https://www.flydining.com/new-booking/v0.1/
Check Out Their FB Page | https://www.facebook.com/flydiningnoida/