Delhi
Keep Buying Books Left, Right & Centre? Here's 8 Book Stores In CP Every Book Lover Must Visit
Connaught Place, New Delhi's colonial heart is fashioned after the colonnades of Cheltenham and Bath to emulate the quaint beauty of Great Britain. We love it for its whitewashed, grey-tinged streets lined with shops and quaint bistros & bars. Apart from this, it's dotted with little slices of heaven called book stores; some of them are landmarks and standing tall since 70 years, while others have just spurred up. And so for the book bingers, we've narrowed down a list of the best bookstores in CP - take a look!
1. Paramount Book Depot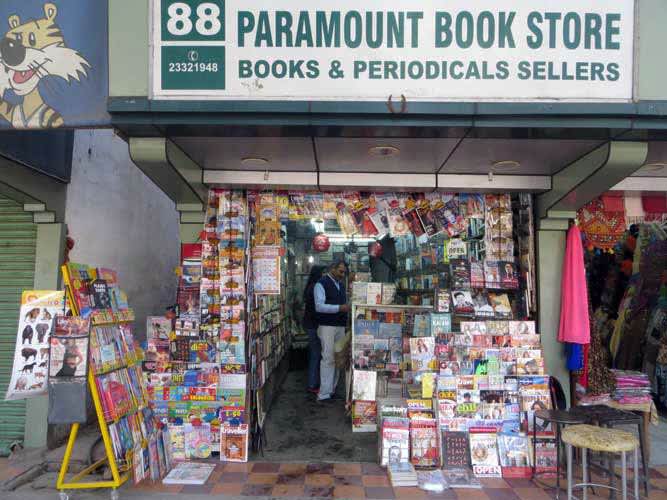 Whilst splurging on baubles, you'll bump into this precious little bookstore. Tucked in the middle of artifacts and handicrafts, is an old bookstore. The shelves are stacked tight with biographies and autobiographies while the windows of the place display storybooks for children. Showcasing books with beautiful covers, this store will make you lust for books you didn't even know existed!
Location | 88, M M, Janpath
2. Jain Book Agency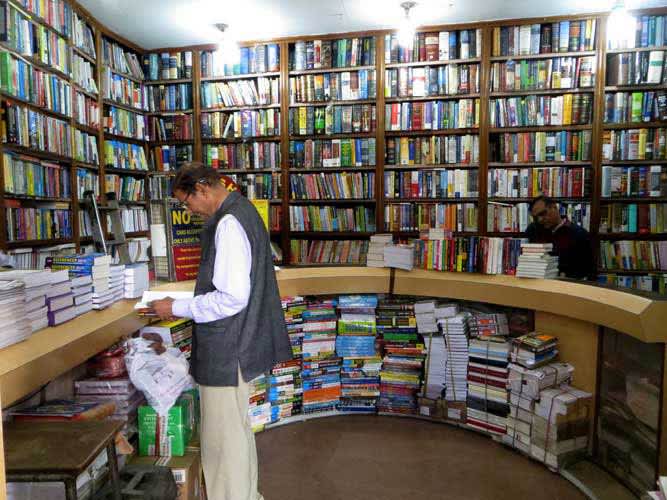 "I've been coming here since 50 years myself", says a 75 year old patron. "It is the oldest book agency". Heaped and stacked with books from every field and subject imaginable, this two-storey book store is incessantly buzzing with people of all ages. Despite the crowds, people still find a quiet corner to read their books - come find one for yourself too!
Location | C-9, Radial Road Number 4, Connaught Circus
3. Amrit Book Depot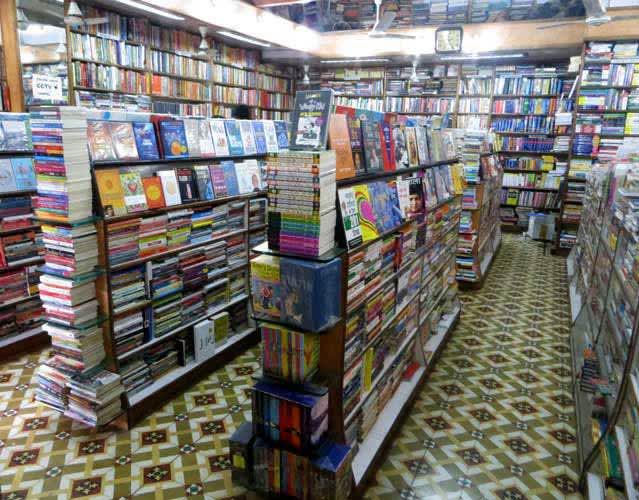 Established way back in 1936, Amrit Book Depot is one of the oldest bookshops in the city showcasing all kinds of books under the sun - books on Indian History, philosophy, Ayurveda, engineering, Hindi, music, dance, travel to whatever you're looking for. "Aisi koi book nahi hai jo yahaan nahi milti", says the proud owner and we heartily agree!
Location | 21-N, Connaught Circus, Opposite Scindia House
4. Empire Book Depot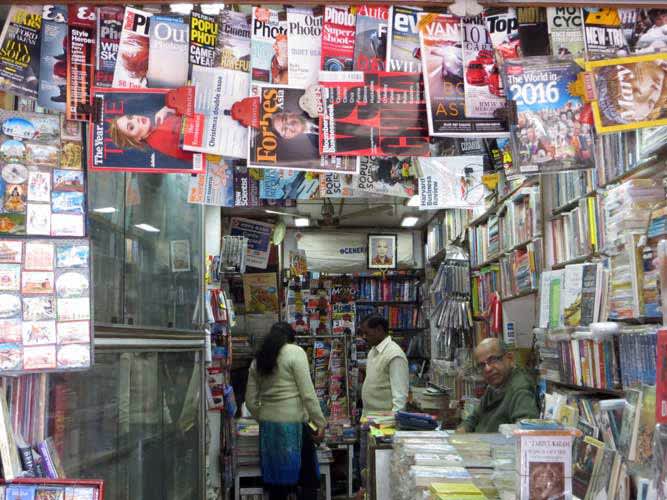 Stockpiled with books and stationery, the Empire Book Depot is yet another bookstore located in the always-bustling Janpath. On display here are books on Indian art, competitive books and international magazines. In addition, they also sell maps and cute greeting cards which'll be perfect for that little spur-of-the-moment gift!
Location | 74, Janpath Market
5. Anil Book Corner
Located parallel to CP's PVR Plaza, this is the perfect place for budget readers. Here, you'll get scores of books that can be bought, used and reused. The flexibility of exchanging and returning books with a certain amount as payback is like the cherry on the top. Now this one's right up our alley *looks at empty wallet*!
Location | Radial Road Number 4, Block H, Connaught Circus
6. Oxford Bookstore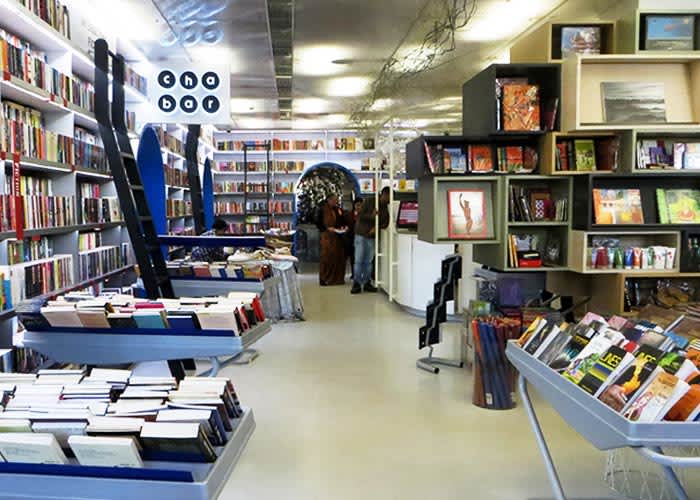 A revamped bookstore in CP, Oxford is a delight for all manner of book lovers. A literary paradise, it's also home to a café by the name of Cha Ba, a handy haven for some chai and reading time that you've been craving! For readers yearning to escape from the din of Delhi, this is the place to be at. This is the perfect place for binge reading and to peacefully spend the day!Location | N-81, Connaught Circus
7. New Book Land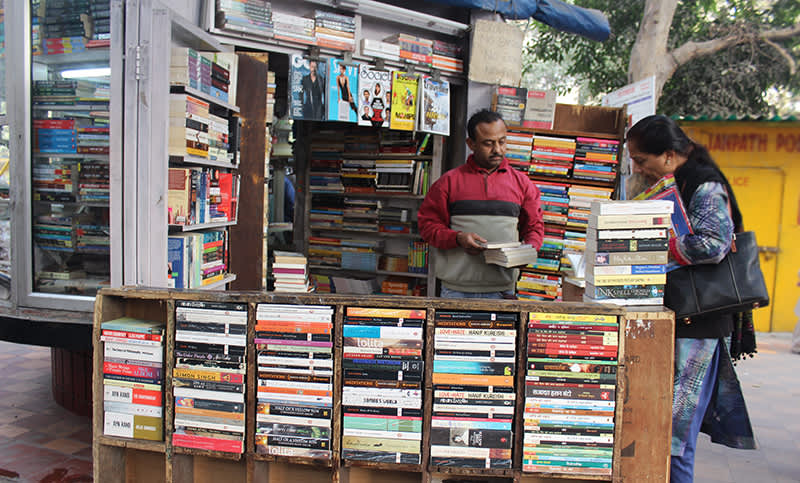 A round kiosk that is easily spotted, this place is truly one of a kind! Located in the middle of the pavement, it offers different discounts every day. From 'Buy one get one free' to 20% off, you have lots to look forward to every time you visit this place. It's a perfect pocket-friendly store with rare finds as well as the latest reads!
Location | 25, Janpath Market
8. Variety Book Depot
Laden with books and decked in myriad shelves, the store showcases a variety of offerings from coffee table books to Hindi magazines, from comic books to volumes on fashion and from international magazines to top-notch culinary books. You name it and you'll find it here, so come on by!
Location | AVG Bhawan, M3, 1st Floor, Near Haldiram's
Now these are some truly iconic and legendary book stores that have graced the posh locale of Connaught Place since ages. How about coming by one weekend and letting that bibliophile in you loose?!