Delhi
8 Bollywood Movies About Friendship For When You're Missing Hanging With Your BFF
With the rising pandemic, this endless lockdown is putting immense mental pressure on us with no comfort of having our besties around to keep us calm. And there's no better way to kill that extra time by watching TONS of movies, especially our top favourite pieces on friendship because who's not missing their best buddies?? 
1. Angry Indian Goddesses

This movie is all about the triumph of feminist cinema and if you haven't watched it yet, then you're missing out on one of the greatest gems of Bollywood. It's a fun yet stark movie that will make you feel stressed, angry and irritated as it brings out the true picture of the society we live in. It's a story of five women who stick by each other and go through horrendous things, TOGETHER!
Watch Online Here | Angry Indian Goddesses
2. Queen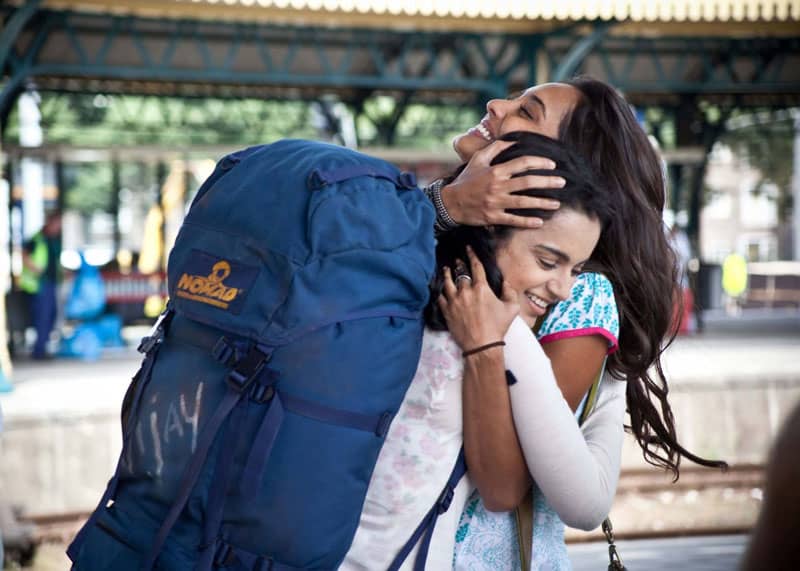 If a feel-good Bolly movie had to top the list, it has to be Queen (without a doubt)! Rani travels alone on what was supposed to be her honeymoon when her wedding falls through and finds a friend in Vijayalaxmi who builds her confidence back and teaches her what self-love really is. How heartwarming is that?! Later, in Amsterdam, she finds herself again in the company of three amazing guys who show her how liberating real friendships can be. We adore this movie and you will, too!
Watch Online Here 丨Queen
3. Fukrey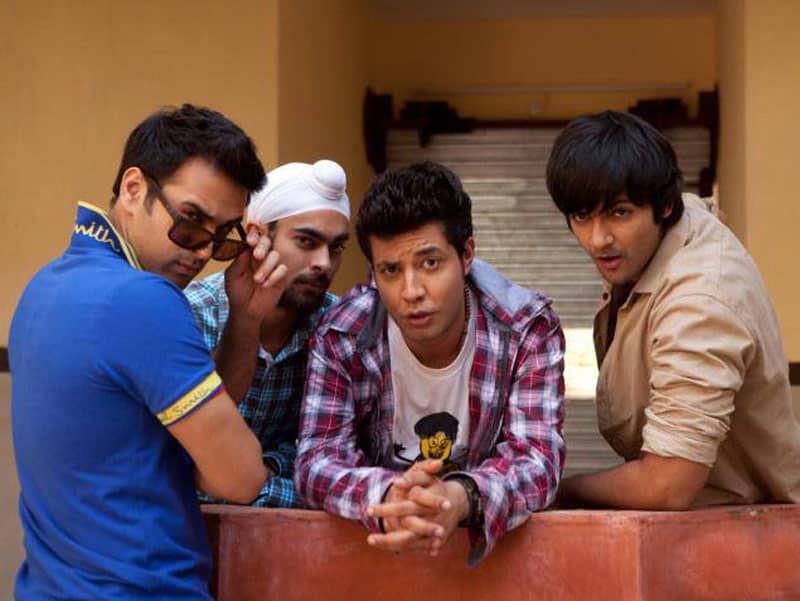 Four college friends wanting to make easy money and the amount of love and support they pour in to fulfil one another's dreams is what this movie is all about. Things take a sharp left as they get themselves into trouble but the movie is absolutely hilarious throughout! They all have failed themselves in some aspect of their lives and that's the reason they stick together to help each other stand tall. Go watch it for a ton of laughs!
Watch Online Here丨Fukrey
4. Kai Po Che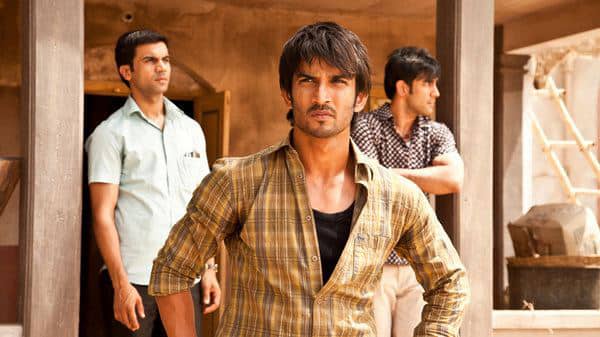 Friendship is something too pure and way more valuable than money, politics and religion - that's what Kai Po Che depicts in the most heartbreaking way. Three friends who stick together, no matter what, while political unrest tests their friendship to the core. This movie is a feeling, an emotion and you can't help but cry your eyes out by the end of it!
Watch Online Here 丨Kai Po Che
5. Rock On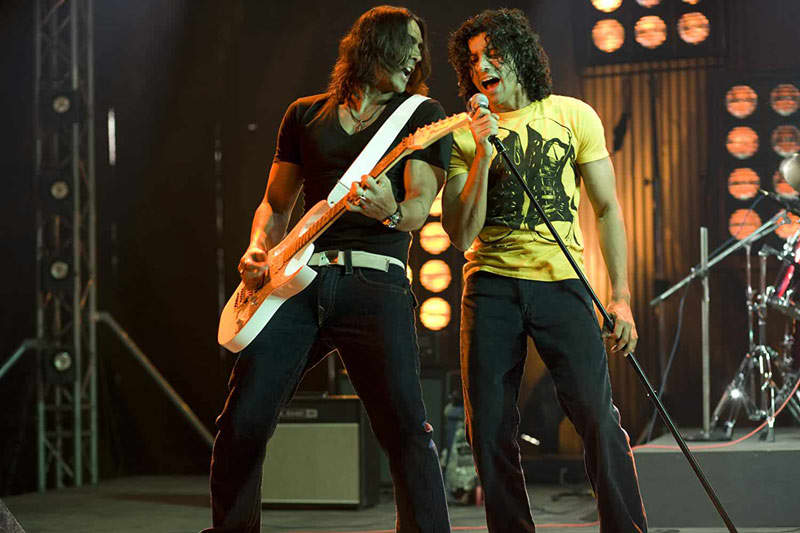 Picture Credits: imdb
This one has a magical touch to it and we all know why! A strong bond that stood the test of time and the kind of misunderstandings it fought through is astounding. It brings back the memories of your college days and the nostalgia hits differently with this one *brb, crying in the corner*!
Watch Online Here丨 Rock On
6. Jaane Tu Ya Jaane Na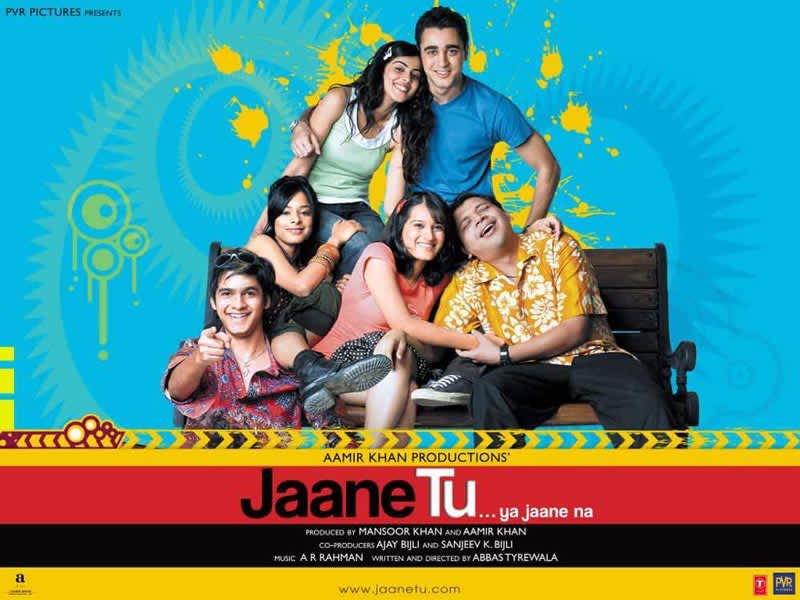 Picture Credits: imdb
Adorable, precious and sweet are the words that come to our mind when we think about this milestone film! Two best friends refuse to believe what everybody thinks about them and try to find each other the perfect match, but in true Bollywood fashion, there's a twist in the tale, folks! This group of friends is something to aspire to, so go give your BFF a virtual hug and watch the movie! 
Watch Online Here丨Jaane Tu Ya Jaane Na
7. Zindagi Na Milegi Dobara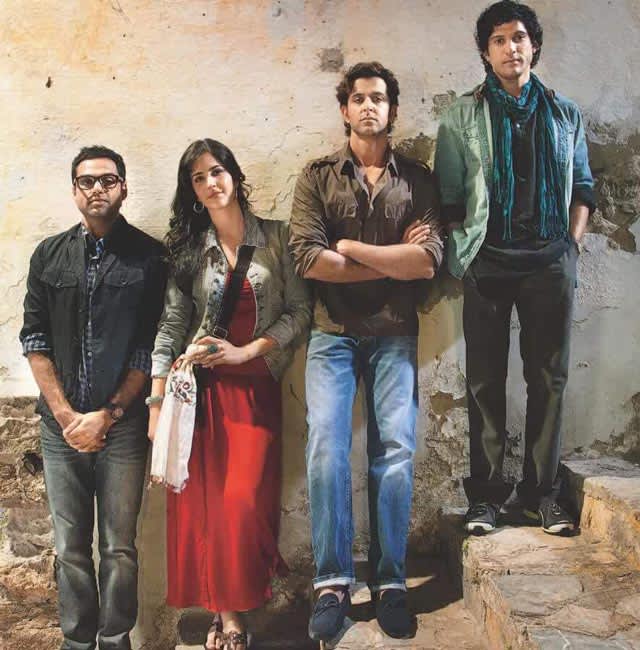 Picture Credits: imdb
ZNMD surpasses everything when it comes to taking us with it in the roller coaster of emotions! One bachelor trip changes the lives of three childhood friends forever. This is one movie that's close to our hearts and talks about friendship, letting go of your worries and living in the present. It taught us a lot about adulting and gave us the lesson that Spain's Tomatina Festival is the stuff of dreams. Go watch this one with your ride or die squad!
Watch Online Here丨 Zindagi Na Milegi Dobara
8. English Vinglish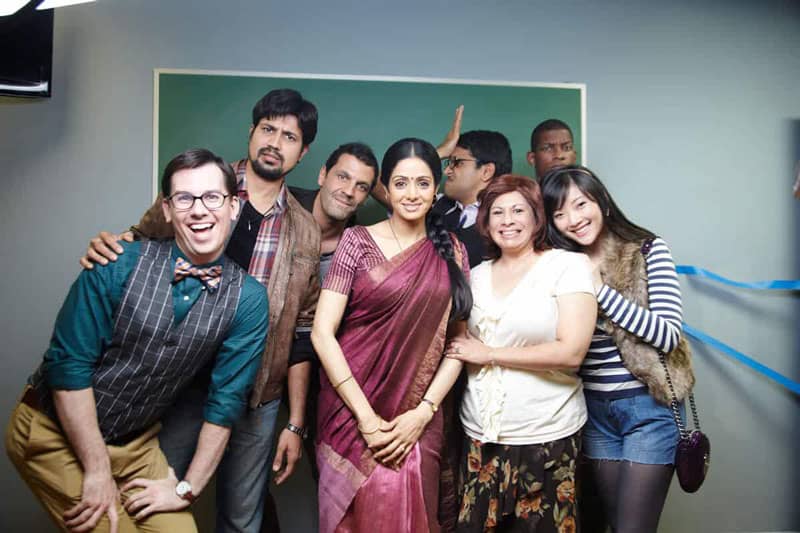 Picture Credits: imdb
The desire of an Indian housewife to learn English so as to not feel ashamed about herself and who goes on to make the most unusual set of friends (fellow learners) in New York is the plot of this charming movie. This one beautifully portrays how the lead character challenges herself with confidence and sheer will and how her friends stay by her side even when her own family doesn't support her. This one's a tear-jerker, so make sure you have a box of tissues handy!
Watch Online Here丨English Vinglish
So go check these out if you haven't already and get ready for a memorable binge-watching marathon!