Delhi
8 Best Places To Live In Noida That You Should Check Out!
The word 'home' strikes a chord inside each of us, profoundly. Your address often reflects your own personality and deepest values. We learn, grow, imbibe and reflect in our chosen shelter. And to make it easier for you to find your dream home, we've carefully picked out a whole list of places to live in Noida that'll make you feel right at home from the get-go!
1. Mahagun Moderne
Picture Credits: Binoy Bose
Elegant, grande and whatnot! Mahagun Moderne is an extensive residential project by the Mahagun Group. It transports you to a world of glory and luxury AND offers you connectivity from any part of NCR. With countless amenities accompanied by a relaxed and lavish lifestyle, Mahagun Moderne in Sector 78 is the ideal investment to make. Go check them out today and book your new home!
Where | Mahagun Moderne - Sector 78
Here's Their Website | https://www.mahagunindia.com/projects/completed-projects/mahagun-moderne/ 
2. Amrapali Silicon City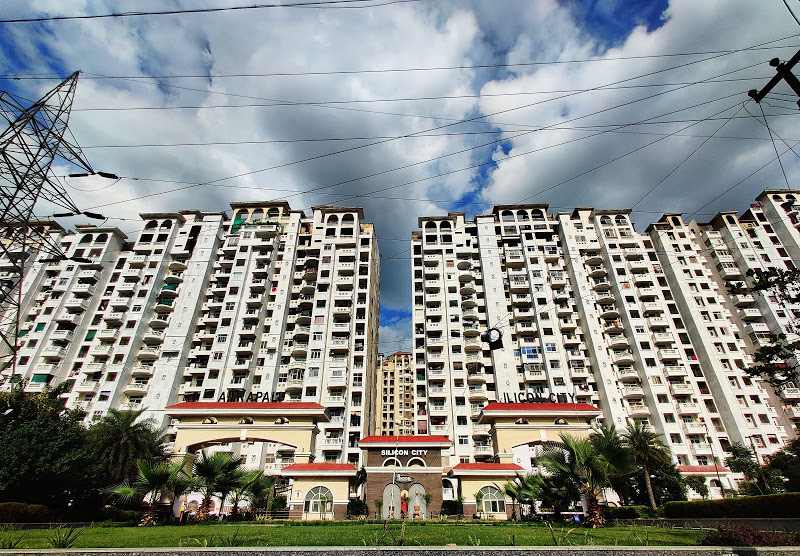 Picture Credits: Prateek Chauhan
A lavish project developed by the leading Amrapali Group offers you an amazing amalgamation of nature and technology. With a rich profusion of amenities, the price-list of Amrapali Silicon City won't burn a big hole in your pocket. Attaining the perfect combination of luxury, affordability and a prime location, Amrapali Silicon City is the place to be. Well secured with a three-tier system, this project ensures complete security and privacy and could be your new home, so go see!
Where | Amrapali Silicon City - Sector 76
Here's Their Website | https://www.amrapali.net.in/silicon-city/ 
3. Lotus Boulevard Espacia Towers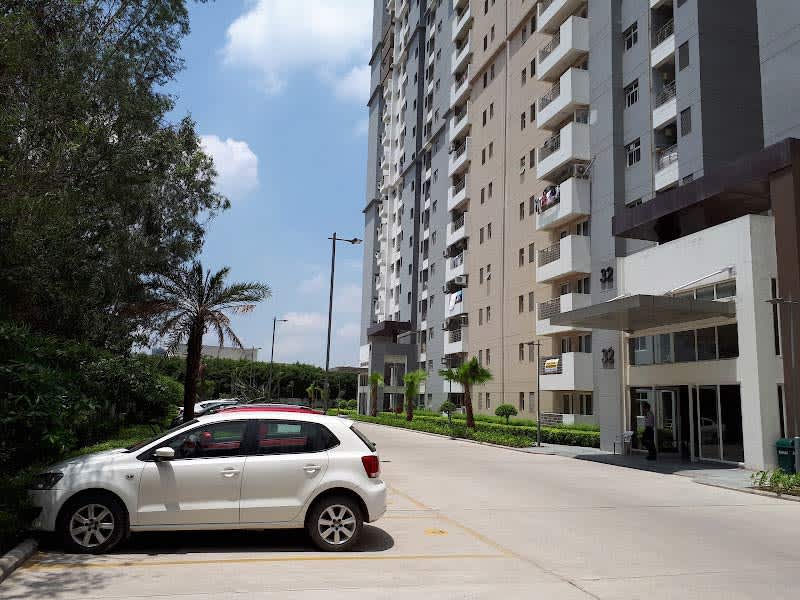 Picture Credits: Kunaal A Aggarwwal
The 3C Group was established back in 2007 and has worked on a plethora of projects since then, including the Lotus Boulevard Espacia Towers. Laid out in a modernised way, 3C Boulevard Espacia Towers offer you comfort at its best. Being very well-connected, it also boasts of amazing amenities, such as a swimming pool, gymnasium and lots more. Empowered by cutting-edge technology, Lotus Boulevard Espacia Towers is like a haven for those of you who enjoy spacious apartments!
Where | Lotus Boulevard Espacia Towers - Sector 100
Here's Their Website | http://www.the3c.in/lb-espacia/lotus-boulevard-espacia.htm 
4. Ivy Country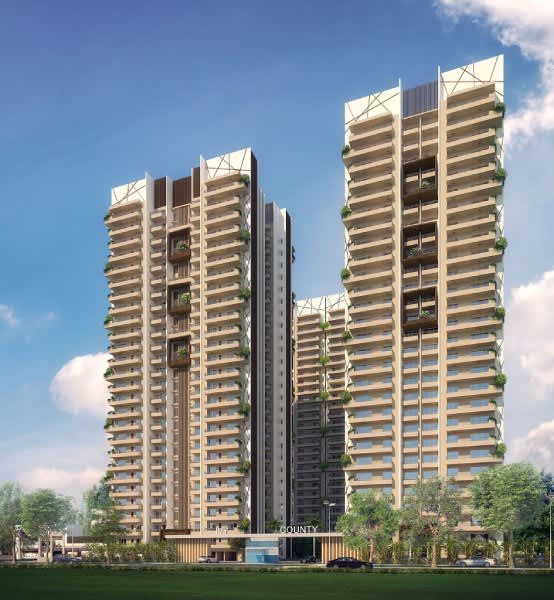 Created by a team of highly reputed real-estate professionals, this apartment complex offers you a spell-binding living experience with all the amenities your urban soul craves. The project overcomes all expectations of international standards of landscaping as well as never-before-seen light scaling, which is pretty cool. We say you check these guys out and snap up your new home ASAP!
Where | Ivy Country - Sector 75
Here's Their Website | https://www.ivycounty.com/campaign/campaign-one 
5. Assotech Windsor Court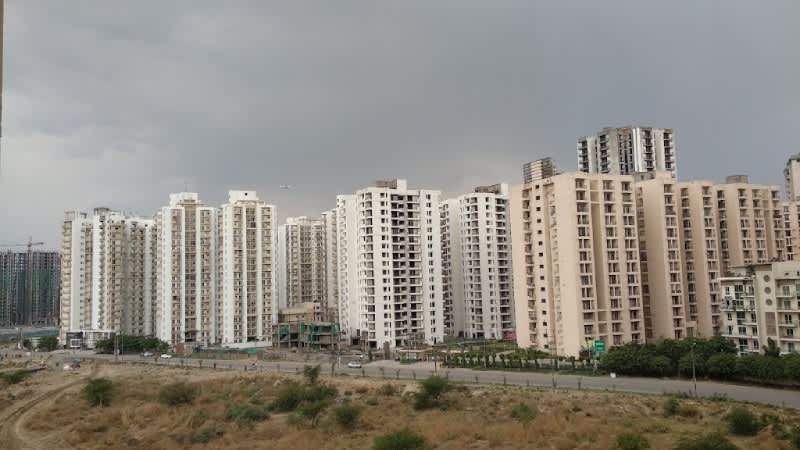 Assotech Windsor Court by Assotech Builders is the perfect fusion of the trendiest architecture and comfortable living. This place is cost-effective and fairly well connected. The amenities available here include a swimming pool, gymnasium and tons more.  With flexible interactive spaces that can be transformed according to your needs, this one's the one to look out for. A futuristic project, guaranteeing creative enhancement spaces as well as space that allows you to flourish, defo look into this one!
Where | Assotech Windsor Court - Sector 78
Here's Their Website | http://www.assotechlimited.com/windsor-court.php 
6. Cleo County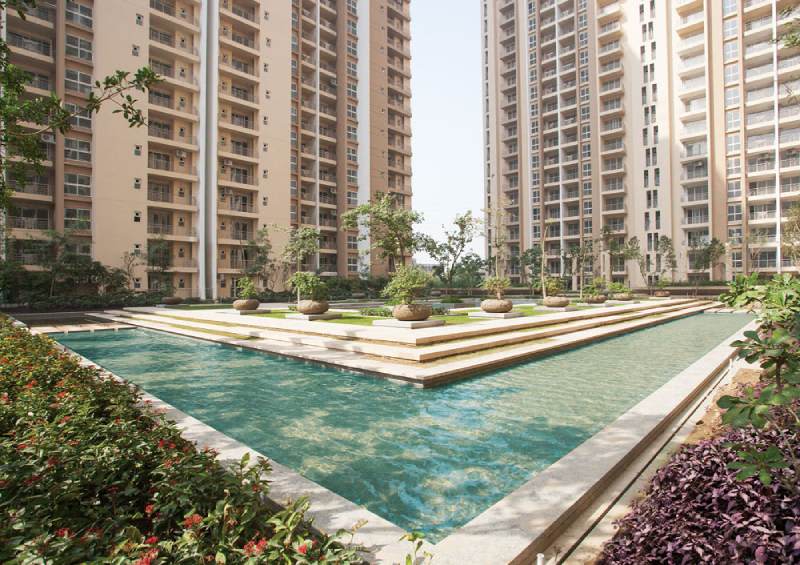 An ambitious project developed by ABA Corp, Cleo County offers luxurious 3 and 4 BHK residential apartments. Cleo Country's unique Egyptian vibe makes it pretty much irresistible if you ask us! The plethora of amenities available here is like an added bonus to perfection. The project is spread over a vast area of 24.66 acres of land and boasts of 80% of open space. Representing one of the largest urban agglomerations infused with commercial and residential real estate, this glorious property will woo you completely! 
Where | Cleo County - GH 05, Sector 121
Here's Their Website | https://www.cleocounty.com
7. Jaypee Villa Expanza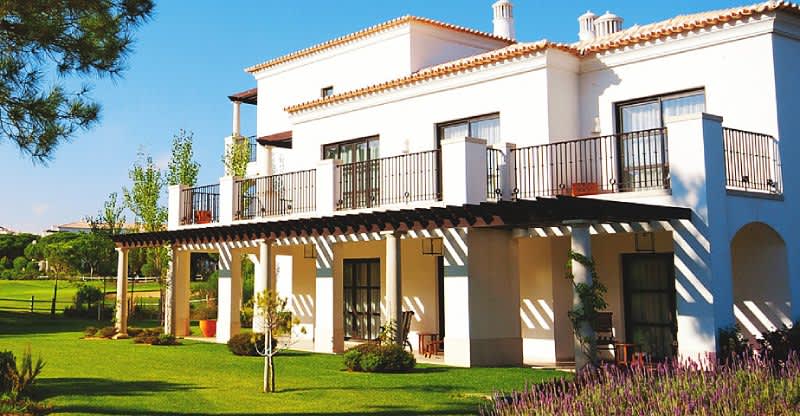 Picture Credits: realestateindia
Jaypee Villa Expanza is a ready to move in residential project by Jaypee Greens. Backed by strong infrastructure, this project seems like a dream come true. Amenities like a swimming pool and gymnasium make this property super attractive. With a ready to move in the ground floor and the flexibility to construct your own personalized space, this project offers you everything you need to make your ideal home!
Where | Jaypee Villa Expanza - Yamuna Expressway, Sector 25
Here's Their Website | http://www.jaypeegreens.com/propertydetails.aspx?propertyid=28&propertytab=overview
8. Ace City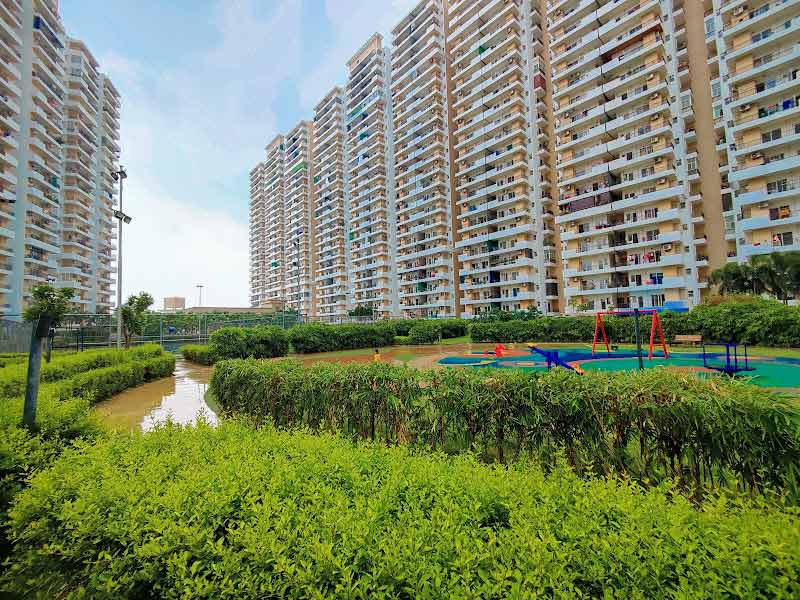 A super-grand project developed by the Ace Group, Ace City is one of the most attractive residential apartment buildings in Noida. Surrounded by a friendly green environment, this project offers you great connectivity and comfortable floor layouts. The amenities here include an amphitheatre and clubhouse, to name just a few. When are you booking your new place here?
Where | Ace City - Noida Extension, Sector 1
Here's Their Website | http://www.acecity.net.in
The growing IT sector, reputed schools and hospitals, makes Noida a dream destination to reside in and now that we've made it easier for you to find a new home, which place are you choosing for yourself? Tell us in the comments section!