Delhi
8 Beautiful Open Spaces To Check Out In Delhi When You Feel Like Stepping Out
Heading out these days is accompanied by tons of anxiety. Be it to the mall or just grocery shopping, no trip is complete without using the sanitizer and adjusting your mask at least a million times. But, hanging out in open spaces is totally a different thing. You can taste the freedom without constantly worrying about your safety, which is something we all need right now! That is why we're here to tell you about eight beautiful open spaces in Delhi that must be on your list whenever you feel like stepping out, so read on and bookmark already!
1. Deer Park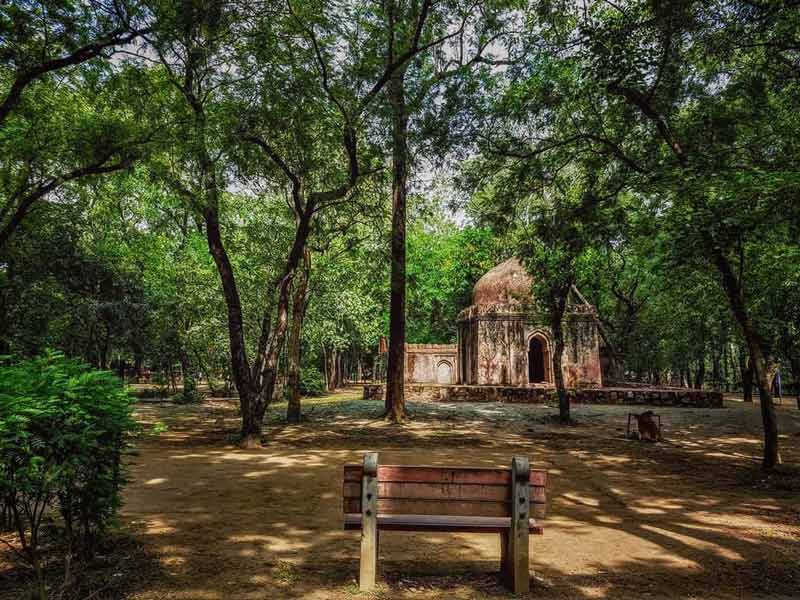 Picture Credits: _citytales
Huddled next to designer stores, buzzing restaurants and residential buildings in Hauz Khas, Deer Park boasts of a huge green space that's filled with an abundance of flora and fauna. If you're lucky, you might even be able to spot a herd of deer here! Drop by, unwind and escape the madness of this whole distressing situation!  
Where | Deer Park - Hauz Khas Village
Timings | 5 AM - 8 PM
2. Mehrauli Archaeological Park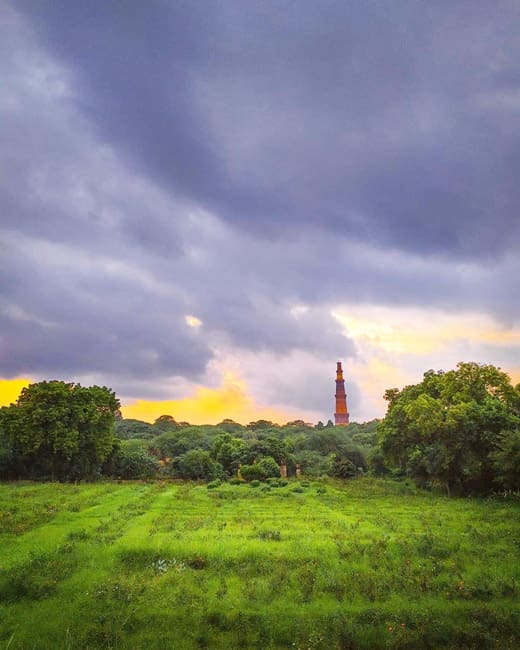 Picture Credits: hirokjyotipathak
A quiet place brimming with some of the most magnificent historical monuments like the Jamali Kamali, Rajon Ki Baoli, Gandhak Ki Baoli and many others, Mehrauli Archaeological Park offers a serene ambience and spectacular sights where you can leave your worries behind and enjoy a slice of peace and tranquility!
Where | Mehrauli Archaeological Park - Anuvrat Marg Opposite Qutub Minar Metro Station, Mehrauli
Timings | 5 AM - 6:30 PM
3. Sunder Nursery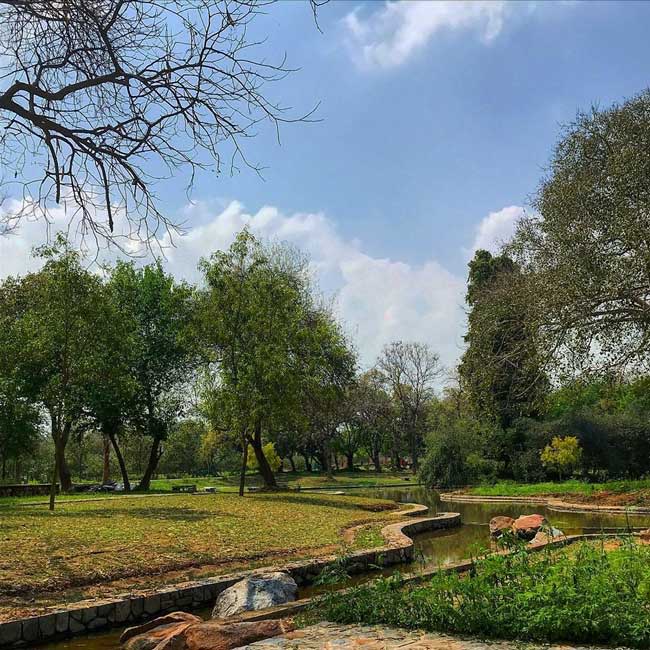 Picture Credits: narayanibasu
The picturesque Sunder Nursery was built by the Mughals in the 16th century and boasts of several historical monuments, gumbads and lotus-shaped fountains. It is also one of the largest government-owned nurseries, so come over, take in its beauty and get your hands of a variety of saplings without burning a hole in your pockets.
Where | Sunder Nursery - Nizamuddin, National Zoological Park, Nizamuddin West
4. Sanjay Van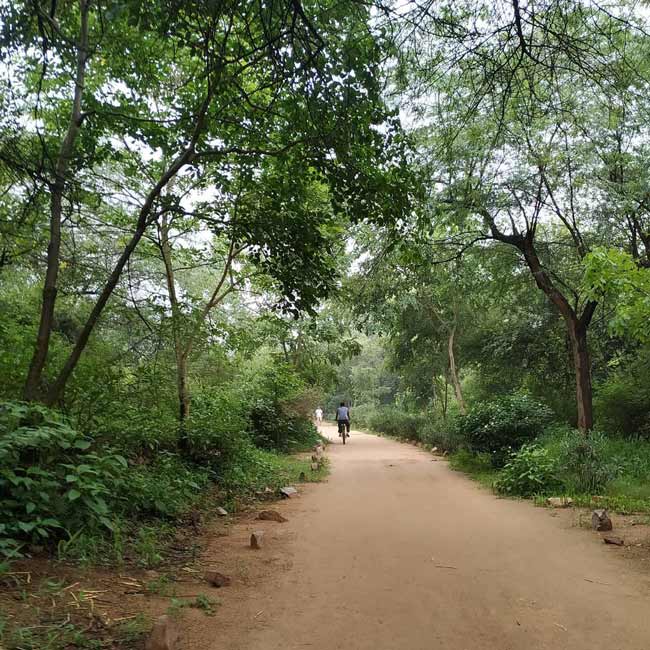 Picture Credits: sagebychance
One of the largest green lungs in the city that's situated near JNU, Sanjay Van is a recluse for all those who wish to escape the city chaos. However, make sure that you wear proper shoes as the trails are filled with thorny shrubbery, but apart from this, Sanjay Van is truly a sight to behold.
Where | Sanjay Van - Mehrauli
5. Aravalli Biodiversity Park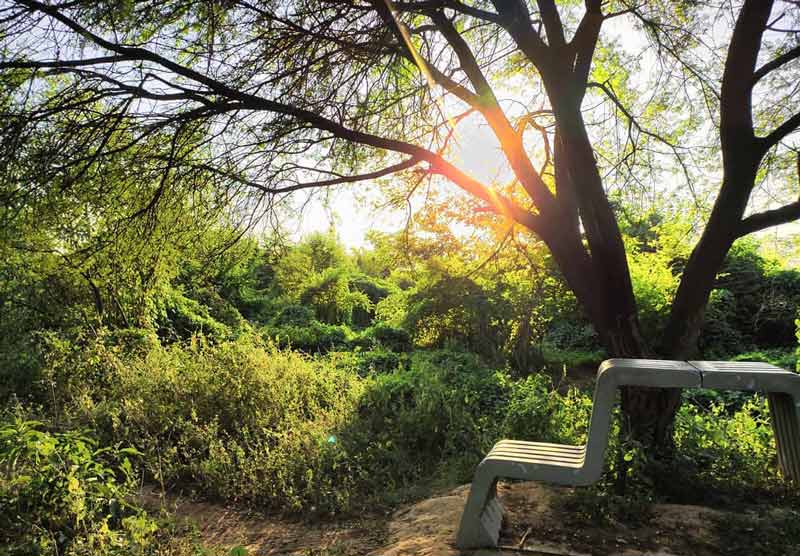 Picture Credits: d_sahib_photography
Take a break from the daily monotony and spend some time at this peaceful park that was once leased out for mining activities. Thriving with flora and fauna, Aravalli Biodiversity Park is every nature lover's and photographer's haven. Come on by you can call it a day well spent!
Where | Aravalli Biodiversity Park - Mehrauli-Gurgaon Rd, near Guru Dronacharya Metro Station, DLF Phase 3, Sector 24, Gurugram
6. Lodhi Gardens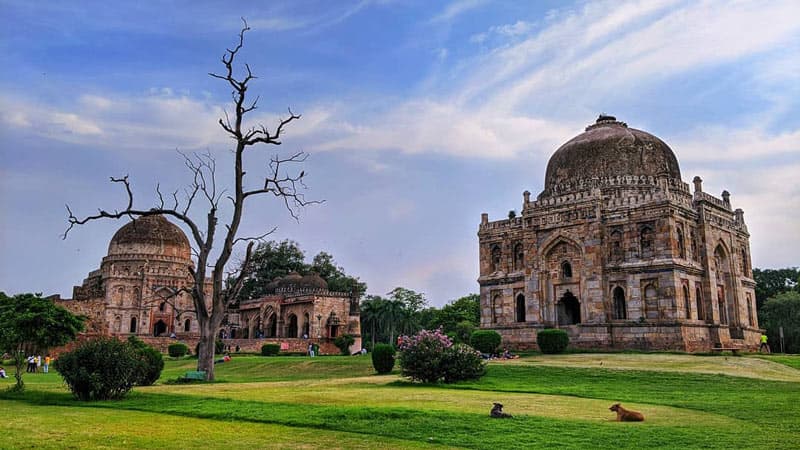 Picture Credits: _the_travelling_monk
A spot away from the hustle and bustle of the city life, Lodhi Gardens is where you can connect with nature and bask in the beauty of the various historical structures like The Bada Gumbad, Sikander Lodi's Tomb, Shisha Gumbad and more that lie here. Come on by and appreciate the glorious views with your fave book in hand!
Where | Lodhi Gardens - Lodhi Road, Lodhi Gardens, Lodhi Estate
Timings | 5 AM - 8 PM
7. Lodhi Art District Colony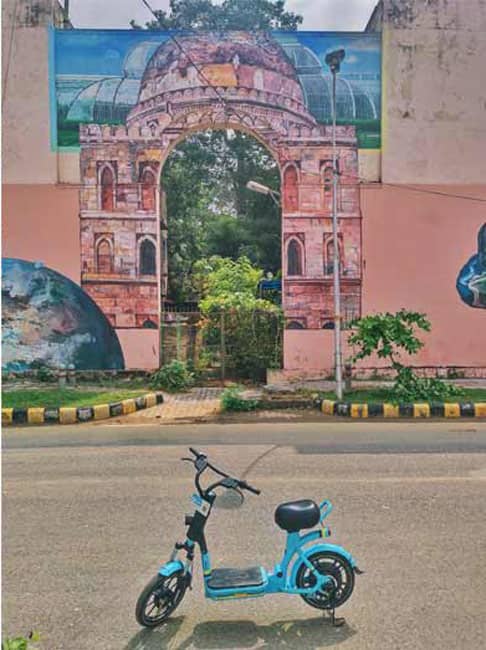 Lodhi Art District Colony is adorned with mesmerizing wall art, graffiti and murals that are a treat to the sore eyes and a delight for all the shutterbugs out there. Take a stroll through the spacious bylanes and witness spectacular Indian art that is painted with the utmost perfection. Don't forget to click a gazillion pictures for the 'gram!
8. Jahanpanah Forest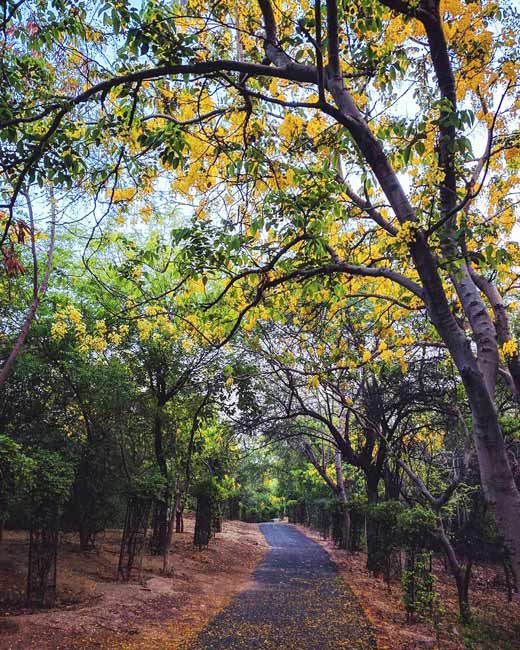 Picture Credits: kai_chongloi
Spread across 800 spacious acres, Jahanpanah Forest is known as the green lungs of South Delhi and lies nestled between Chirag Delhi, Alaknanda, Hamdard Nagar, Madangir, Ambedkar Nagar and GK. You can spot many species of plants and pretty bridges that will make you wanna stop and just appreciate the natural beauty. One of the best places to be at one with nature, head over and see for yourself what we're talking about!
Where | Jahanpanah City Forest - Greater Kailash, Chirag Delhi
Timings | 5 - 10 AM & 4 - 7 PM
We'd also like to say that whenever you step out, please make sure you take all the necessary precautions for your safety!