Delhi
8 Bang On Reasons Why The Lalit New Delhi Would Make For The Perf Staycation Spot
Our nomadic and listless souls are always looking for an escape from the city but do our hectic lives let us take a breather for a couple of days or weeks as often as our tired spirits demand it? Certainly not. So why not steal a few moments of peace and head over to a super luxurious stay right here in the city? There are ample reasons why Delhi's iconic The Lalit New Delhi is the go-to luxe hotel when planning a staycation but here we're sampling out just 8 of them. Also, for a limited time, they're offering a FLAT 20% discount on all their services so take a look and book now!
1. You Can Swill Back Endless Drinks At Their 24/7 Bar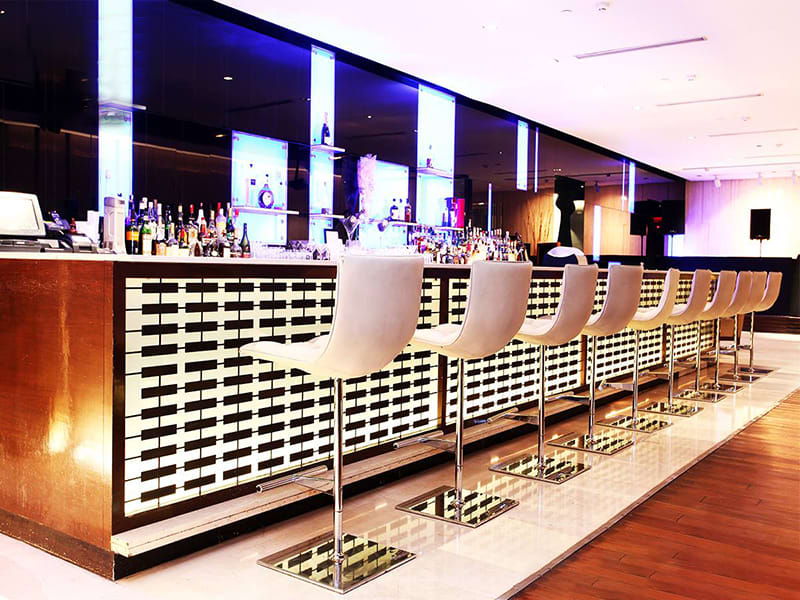 The Lalit New Delhi boasts of an open bar where you can swill back bottomless drinks even at the eleventh hour. Aptly named 24/7, you can enjoy drinks such as Swimming Pool, Final Destiny, Pink Seduction, Terminal Velocity and loads more. Head over for a happy high with your squad!
Timings | 24*7
Call Them | +91 8826 998 394
Meal For Two | Rs 3,000
2. Marvel At The Artistic Excellence At The Art Junction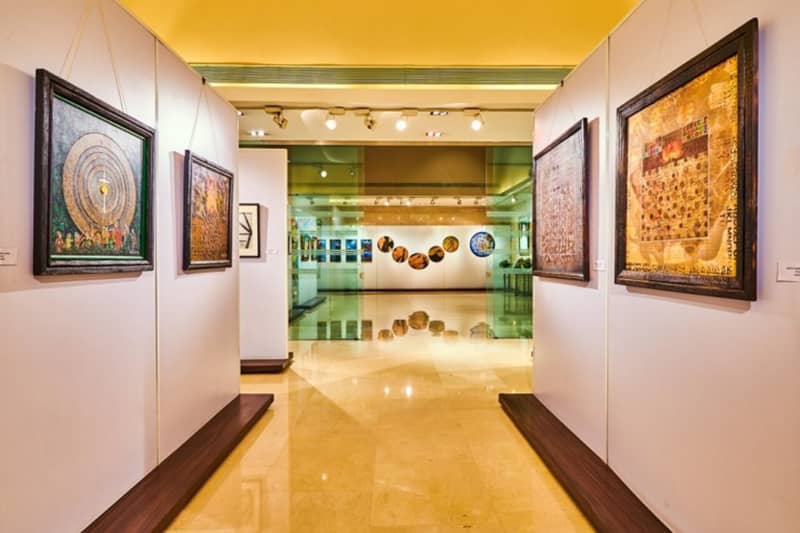 We'll let you know a cool fact - The Lalit New Delhi is supposedly the only hotel in the city to have an art gallery called The Art Junction. The dedicated space is for displaying artworks of over 5000 artists, both upcoming and established. Curated by Naresh Kapuria, the unique creations consist of everything from paintings made of oil, charcoal & watercolours to sculptures, photographs and installations. Take a walk through the Art Junction and indulge in some art therapy!
Timings | 11 AM - 7 PM
Call Them | +91 11 4444 7777
3. Enjoy A Luxe Stay & Choose From A Wide Variety Of Palatial Rooms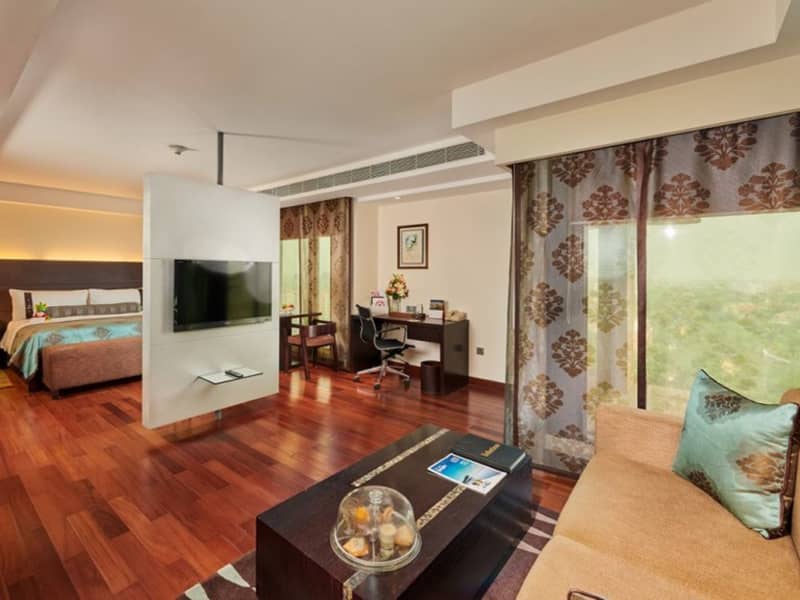 If you're looking for luxe stay options in the city, then The Lalit New Delhi should be on the top of your list. From deluxe rooms to grande suites, you can choose from a plethora of options each surpassing the other in terms of opulence. The tariff for The Lalit New Delhi starts at a fair Rs 7,475, so book your stay at one of the most magnificent hotels in the heart of the city.
4. Dance The Night Away At The Most Happening Club Kitty Su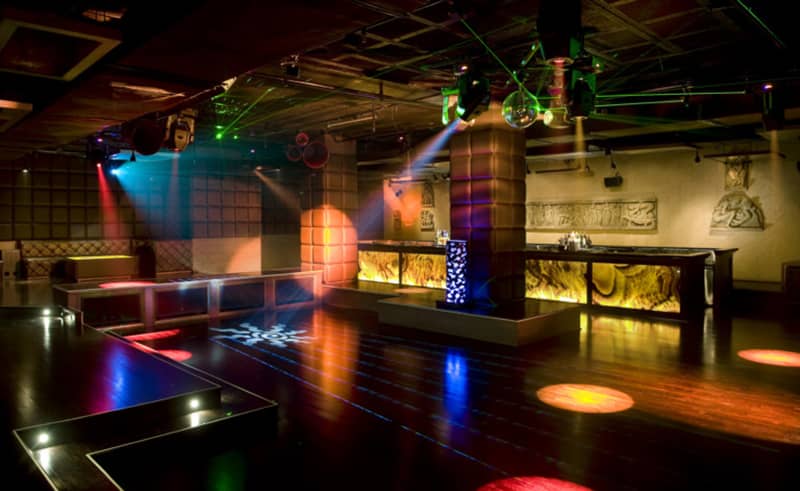 Kitty Su is the ultimate place if you're looking for a rad party. The music, drinks and the vibe here will put you in a good mood and make you dance the night away. Kitty Su has been a hotspot for all the partygoers and often hosts ragers that you cannot afford to miss out on. Groove under the shiny disco ball and party the night away with your gang!
Timings | 9 PM - 1 AM
Call Them | +91 11 44447679
Meal For Two | Rs 5,000
Check Out Their FB Page | https://www.facebook.com/KittySu.Delhi/
5. Unwind At Their Super Indulgent Spa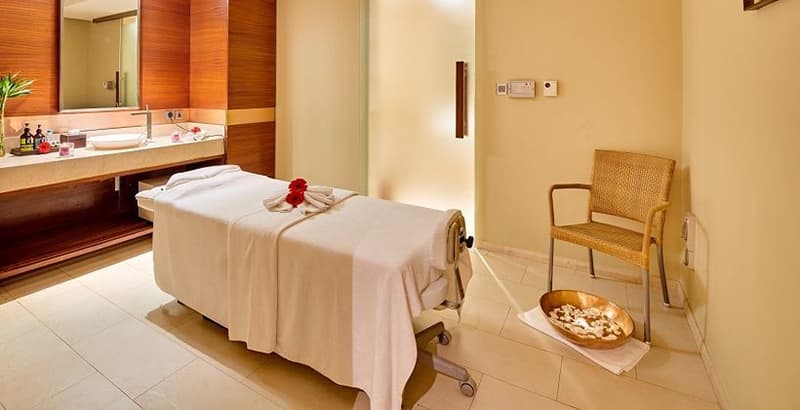 Escape to the rejuvenating solitude at Rejuve - The Spa at The Lalit New Delhi. Their relaxing therapies will help you focus your mind and release stress. The awesome selection of massages, facials, scrubs, wraps and body treatment that they offer will make you feel zen and let you unwind in the lap of luxury. When here, do head over for some indulgence and much-needed peace!
Timings | 7 AM - 10 PM
Book A Session Here | https://www.thelalit.com/the-lalit-delhi/relax-and-unwind/
6. Dine At Some Of The Best Restaurants & Devour Scrumptious Dishes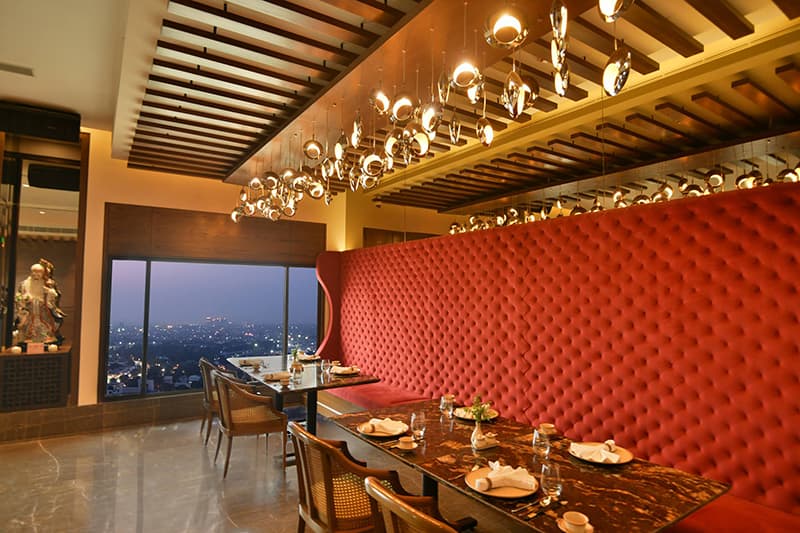 The Lalit New Delhi has many award-winning restaurants and some of the best chefs in the world. With the presence of fine dining restaurants like OKO, Baluchi, The Lalit Boulangerie and 24/7 Restaurant, you'll be spoilt for choice here. Try lip-smacking cuisines from around the world and let your taste buds do an ecstatic tango!
7. Enjoy A Bird's Eye View From Their Legacy Lounge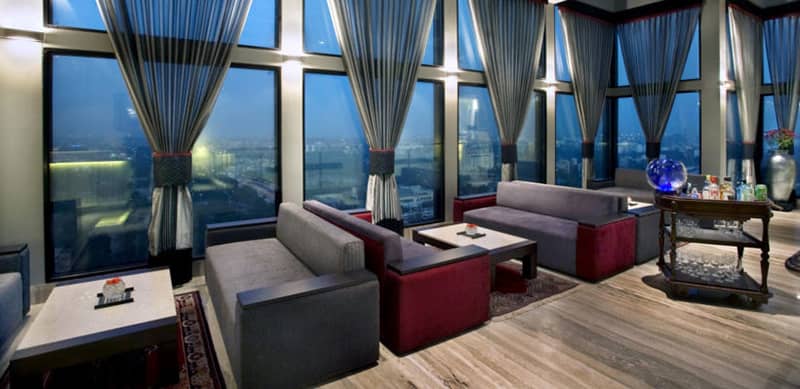 Located on the 20th floor of The Lalit New Delhi, The Lalit Legacy Lounge is a sight to behold. Open for a selected few, this premium lounge offers a majestic view of Delhi. You can take in the stunning vistas of the most happening areas of the city while lounging here as you sip on the finest coffee and savour delectable delicacies.
8. Relax By Their Gorgeous Pool Area Or Go For A Swim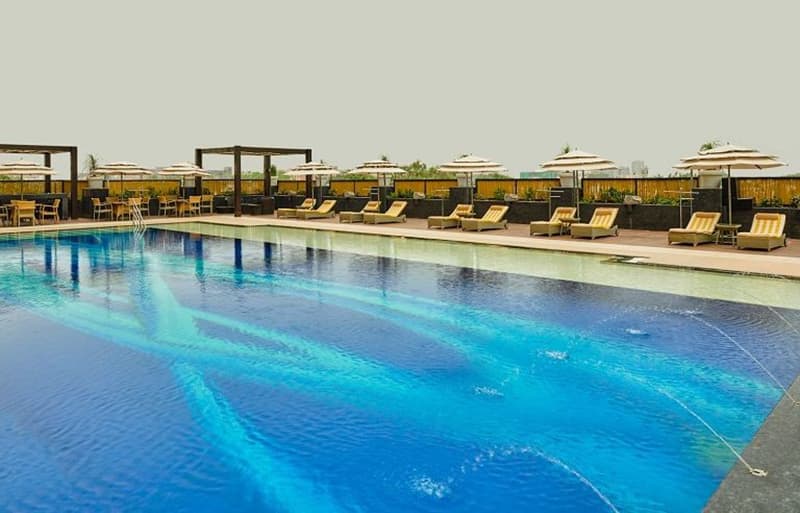 Summers are all about splashing around and The Lalit New Delhi's pool is calling y'all for a swim. You can either relax and sunbathe by the poolside or go for a refreshing dip. For a chillax time, lay back, sip on Pina Coladas and breathe in the glorious views of the swaying palm trees and the cool water.
There you have it guys! Aren't you all itching to book your next vacation at The Lalit New Delhi now? Don't wait up and just do it already! We'll see you there.
Where | The Lalit New Delhi - Barakhamba Avenue, Near Modern School
Call Them | +91 11 4444 7474
Book Your Stay Online Here | https://www.thelalit.com/the-lalit-delhi/
Check Out Their FB Page | https://www.facebook.com/TheLalitNewDelhi/