Delhi
8 Awesome Venues to Experience Live Music in Delhi
Live music has a way of seeping into just about everybody's heart and the national capital is no exception. Delhiites love live performances, and even more so when they're coupled with great food, drinks and ambience. Here, we bring to you a list of the best places to go to experience some phenomenal gigs!
1. Raasta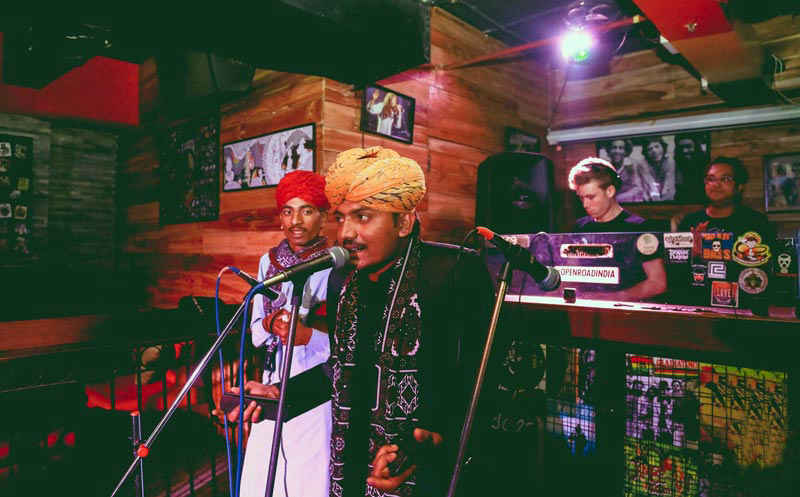 Hosting bigwigs like Nucleya, Raasta's truly one of our favourite live music venues that's always calling all the hotshots. Loving all the booze and food around here, we immensely enjoy the intimate gig nights at Raasta!
Location | 30 - A, Hauz Khas & DLF Cyberhub, Gurgaon
2. Hard Rock Cafe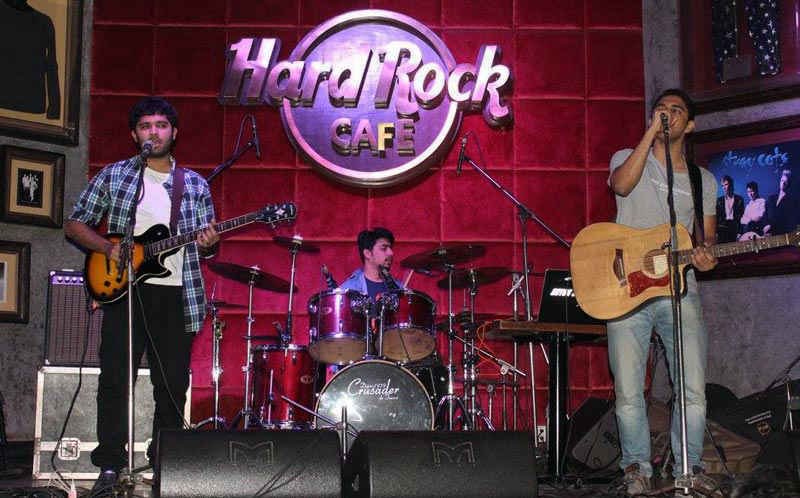 Known for promoting upcoming local artists and album launches besides varied DJs, Hard Rock Café has been bringing together head banging music, great food, drinks and conversations for years now. Its 7500 sq. ft state-of-the-art facility features 200 seats divided into three distinct sections including a stage for live performances. Every night here is an unforgettable experience! 
Location | M 110, Multiplex Building' 1st Floor, DLF Place, Saket District Centre & Cyber Hub in Gurgaon
3. Bandstand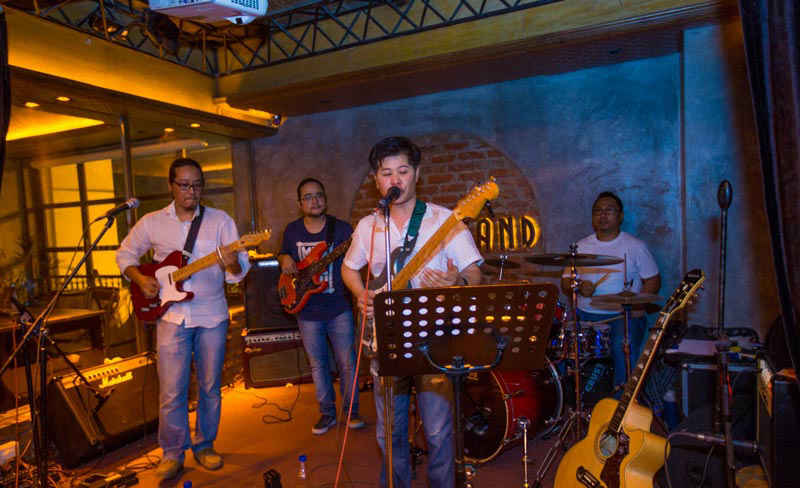 This kicky live music venue is one that's a game changer in the industry. Whenever you walk in this great pub you'll be greeted by some exotic upcoming band or the other playing - as their name suggests! So if you're big on live music you must watch out for who's playing at this space.
Location | Aurobindo Market, Hauz Khas
4. The Piano Man Jazz Club
Introducing us to extraordinary music every time we swing by, The Piano Man Jazz Club is the well known hideout for all jazz enthusiasts. Being one of the only jazz clubs in town, their soulful jazz performances by various artists are just perfect for a night out. Even if you're not a jazz buff, one visit to TPMJC will change that forever! 
Location | B 6-7/22, Safdarjung Enclave Market, Opp. Deer Park
5. Summer House Cafe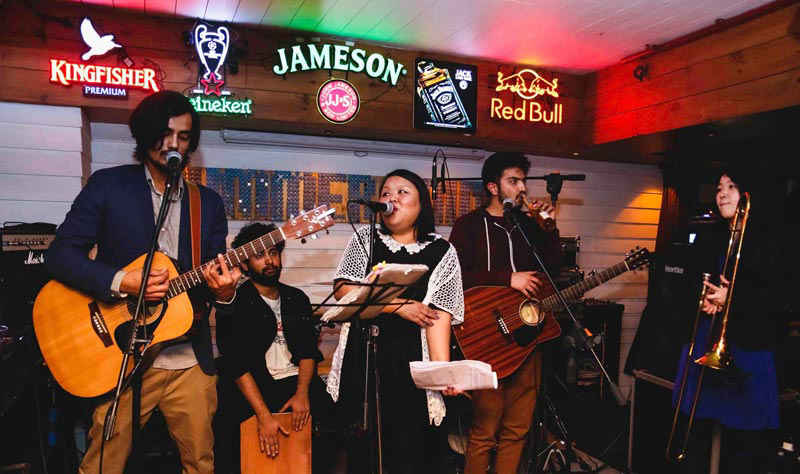 You know when a legend like Coldplay has set foot here for an impromptu jamming session, this place has got to be the one offering the ultimate live music experience. Always nudging budding artists and serving as a podium for the established ones, Summer House never goes wrong with their picks. A couple of drinks swaying to what's playing will just set the mood right.
Location | DDA Shopping Complex, Aurobindo Market
6. Out of the Box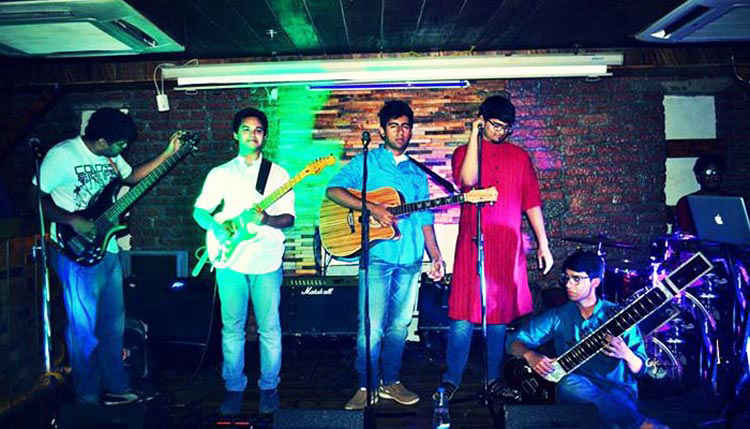 A long standing establishment in HKV, this place lives up to its name with their alternative live music which is every bit soothing complemented by the earthy furniture, the airy terrace and the dim lighting. Here you can experience live acoustic nights, local artists jamming as well as DJ's belting out the latest tunes.  
They've Got Multiple Outlets Across Delhi NCR
7. Striker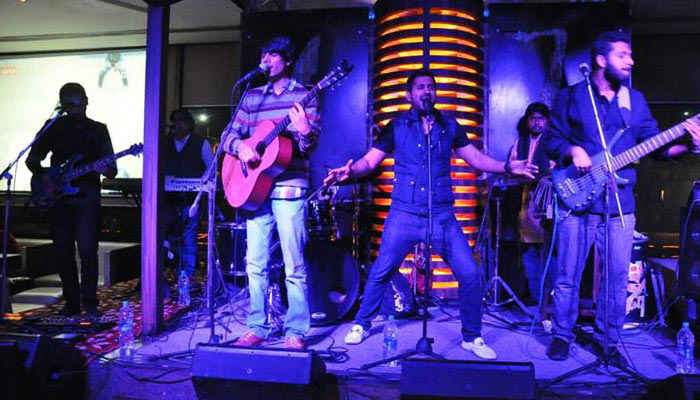 Striker is not just another place to score beer. Performers love the audience and the energy and the audience in turn swear by this venue. Striker is great at hosting artists who are well-known all over India. The place is casual, classy and fun and of course we love their fresh brews in the Gurgaon outlet! 
Location | Global Foyer Mall, 23, DLF Golf Course Road, DLF City V, Sector 43, Gurgaon & Ambience Mall, T - 318, Third Floor, Nelson Mandela Road, Vasant Kunj
8. Depot 29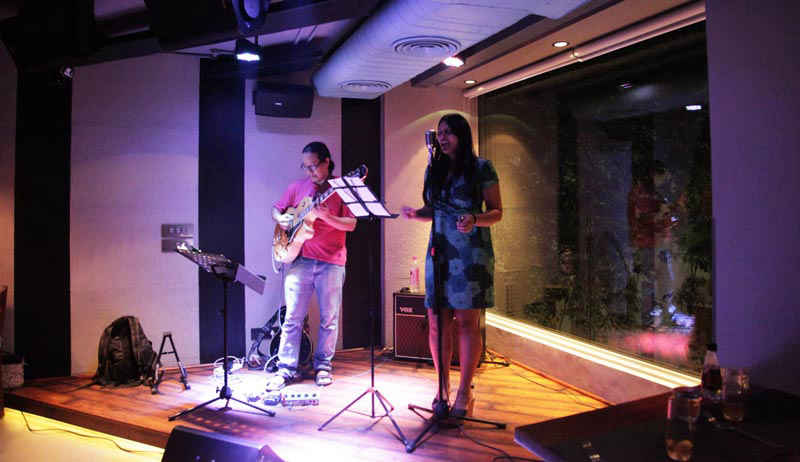 With its rather informal and chilled out ambience coupled with good music and food, this place delights in more ways than one! We love it for its live gigs with the choicest of performances from artists like Begum, Akshay George, Vidya Shah, singing in the 40's and Chugge Khan to name a few. All in all, a must visit for all music lovers!!
Location | Levels 2 & 3, B6/2 Commercial Complex Market, Safdarjung Enclave
Also Check Out: Best Places for Live Music in Gurgaon