Delhi
8 Amazing Things To Do In Delhi Besides Eating & Drinking For A Happy Day Out
Delhi is a wondrous place for someone who loves architecture, cultural artefacts, and anything historical really. You'll find here all the possible things you can imagine as you get to know the city better each day, exploring the streets of the city with wonder in your eyes! So, here we are with a list of things you can do in Delhi besides just eating and drinking - scroll on and have a happy day out, folks!
1. Take An Evening Photo Tour Of Humanyun's Tomb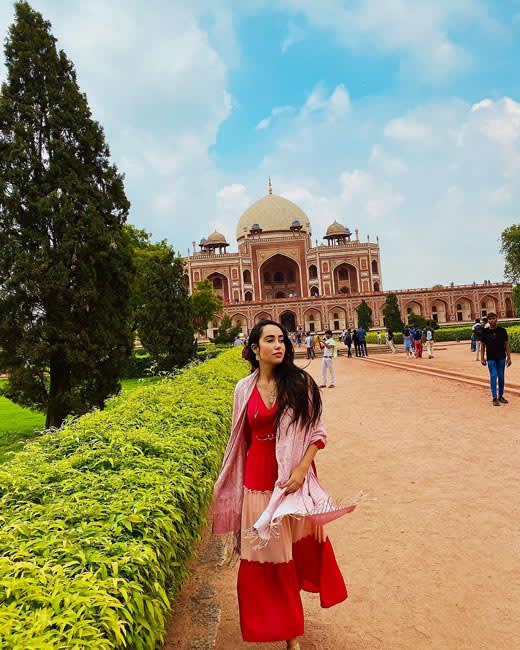 Picture Credits: gabrielaresendes
Depicting an elaborate Persian design, it's a gorgeous piece of ancient architecture and was originally the home of the Mughal Emperor Humayun. You'll also find a small museum as you enter, which showcases the history of the tomb and other interesting and relevant info. Lots of people come here to capture this marvellous tomb and spend a relaxing time, so when are you coming over?!
Where | Humanyun's Tomb - Mathura Road Opposite, Hazrat Nizamuddin Aulia Dargah, Nizamuddin
2. Awaken The Artist In You At The National Gallery Of Modern Art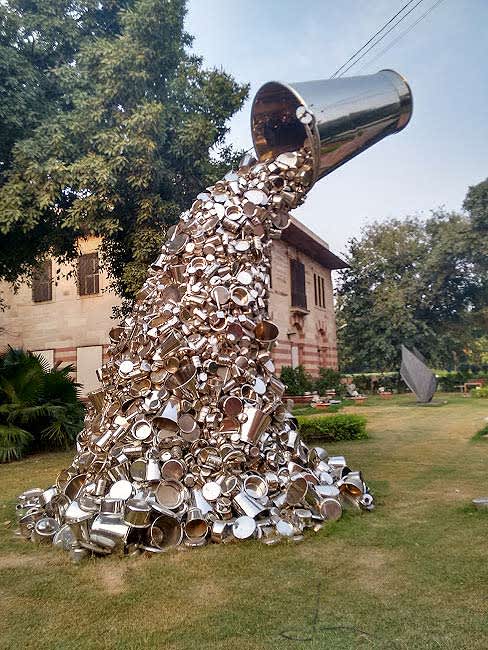 Picture Credits: Aditya Dixit
NGMA is a renowned art gallery under the Ministry of Culture with thousands of modern paintings, sculptures and other works by Indian artists on display. There's also a beautiful, well-maintained garden where you can lounge and while away an afternoon surrounded by magnificent works of art!
Where | National Gallery Of Modern Art - Shershah Road, Near India Gate, Jaipur House
Entry | Rs 20 Onwards
Timings | 11 AM - 6:30 PM
Call Them | +91 11 2338 6111
Here's The Website | http://ngmaindia.gov.in/
Check Out Their FB Page | https://www.facebook.com/ngmadelhi?ref=bookmarks
3. Find Inner Peace At The Lotus Temple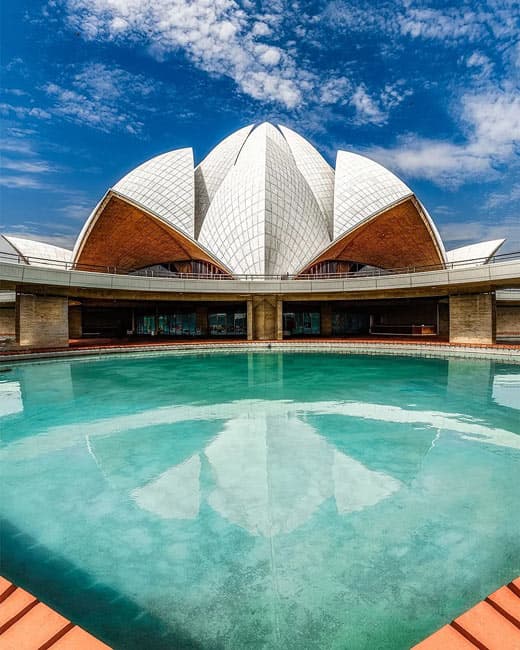 Picture Credits: subhamshomephotography
The Lotus Temple is an architectural delight where the entire structure is made of marble and is in the form of - fantastically - an actual lotus blossom! The lotus flower, a universal symbol of peace, gives the temple both its name and shape. There's a strict code of silence to be maintained at all times, making it an ideal place to meditate and pray. 
Where | The Lotus Temple - Lotus Temple Road, Bahapur, Shambhu Dayal Bagh, Kalkaji
4. Marvel At The Painted Houses At Naughara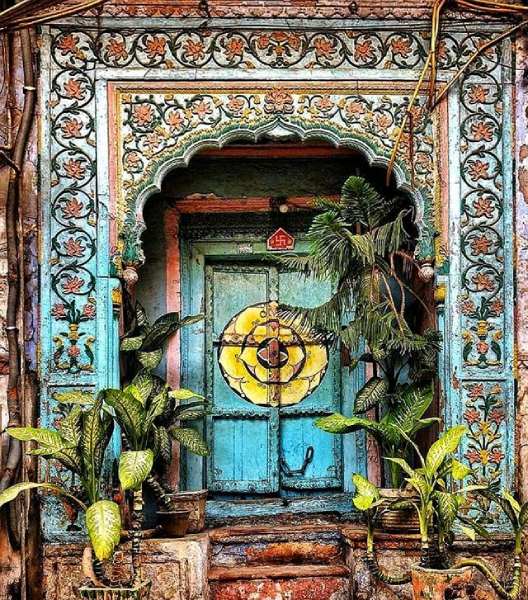 Picture Credits: joe_derek
Located just off Kinari Bazar in Old Delhi, you'll find a quiet lane with nine quirky and colourfully painted havelis that date back to the 18th century (Woah!). At the end of the lane, you'll see a beautifully carved Jain temple with magnificent paintings. Admire the cultural and antique art but do remember that photography isn't permitted inside the temple. However, the exquisite doors can defo get you some 'gram-worthy pictures!
Where | Naughara - Gali Mata Wali, Kinari Bazar, Katra Shah N Shah, Chandni Chowk
5. Come & Admire The Stunning Champa Gali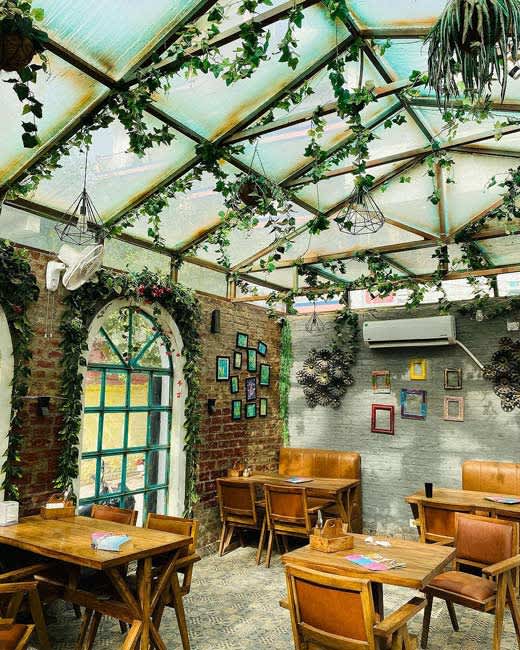 Picture Credits: vanshiikaa18
This new fave hangout spot in Delhi has swept everyone off their feet with the eye-catching ambience and stunning fairy lights that adorn this cutesy gali. It's a Bohemian street lined with cafes, design studios, and boutiques, now transformed into a contemporary and creative community. Come by for some impromptu jam sessions, awesome coffee and lots of photoshoots!
6. Explore Delhi On A Bicycle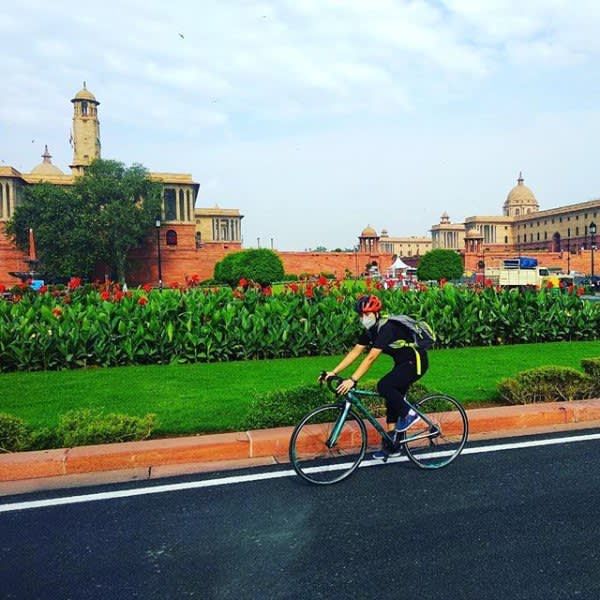 Picture Credits: shadow_cyclist
For a different experience of Delhi, take to the streets on a bicycle and witness the beautiful skies of the city. Various parts of Old Delhi, India Gate and South Delhi can be some ideal spots for cycling freely, especially in the mornings to avoid the city's traffic. You might just stumble upon some lesser-known gems on your biking adventures!
7. Bask In The Sun At Lodhi Garden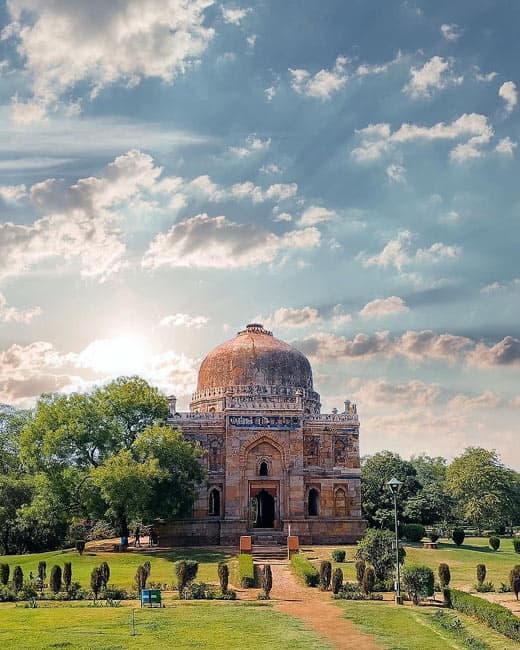 Picture Credits: elements.of.delhi/
A luscious green space filled to bursting with extensive flora blooms in Delhi. The Lodhi Gardens offer a peaceful environment with domed mausoleums in an open landscape. Resembling the ancient Greek temples, this is the perfect place for you to spend your time basking in the winter sun. Come walk on the green grass or just enjoy the ancient beauty around you with a book in tow!
8. Spend A Day Engrossed In Books At Bahrisons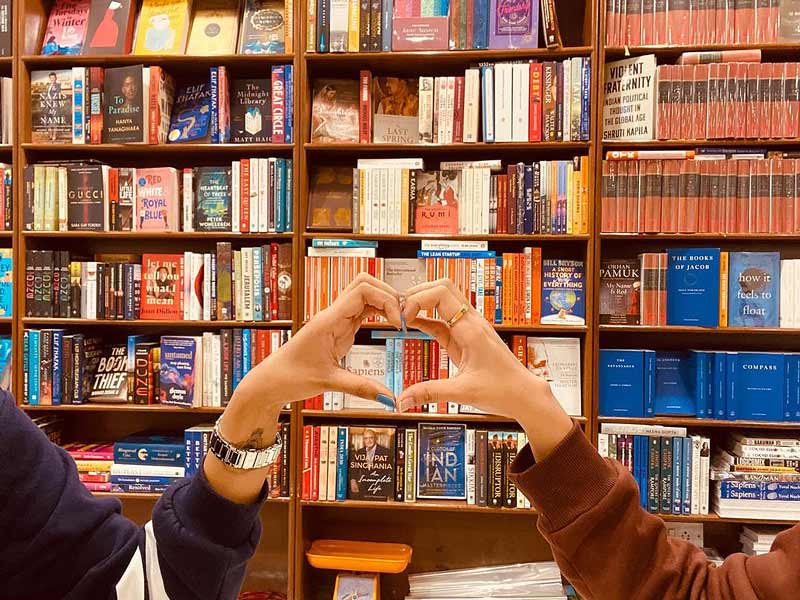 Picture Credits: kaurreads_
A coffee date with your precious novel sounds like a stress buster, no? Delhi houses tons of ah-mazingly pretty book stores where you can chill and read in silence while enjoying the pretty ambience. Bahrisons is one such place that offers pretty good book collections, so hop over and pop open a book soon!
Where | Bahrisons - Select CITYWALK, Khan Market, Galleria Market & Other Outlets
Check Out Their FB Page | https://www.facebook.com/bahrisons.booksellers 
So, what're you waiting for? Have a wholesome day and thank us later!