Delhi
8 Amazing Places In Delhi That Should Be On Your Bucket List If You're In Your Thirties
When was the last time you headed out of your house when it did not involve office work or a quick catch-up with a friend? Or when was the last time you actually stepped out to explore Delhi? Don't recall? We thought so! Your 30s are mostly occupied with hustling at your jobs and trying to stay updated with the latest trends around you, but it is also the time for you to go easy on yourself and be present in the moment. To help you out, we've gone and compiled a list of cool AF activities for you that will give you the much-needed break you deserve. Happy exploring, peeps!
1. Find Your Spiritual Self At Akshardham Temple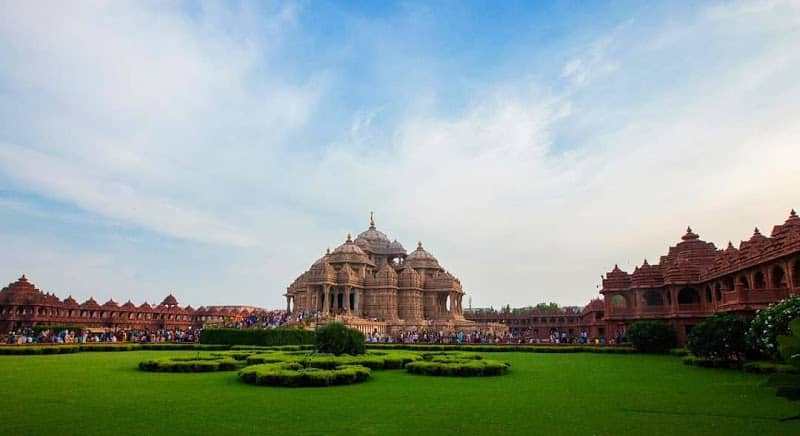 Picture Credits: Rashmi Rawat
This brilliant architectural marvel is one of the finest structures in Delhi. The temple was built in dedication to Swaminarayan and apart from being a place of worship, it also enlightens the visitors about the journey of Swaminarayan through an awe-inspiring cinematic experience and various activities. The area is surrounded by greenery and beautiful architecture and despite the crowd of visitors, you will find yourself lost in the beauty and divinity of the temple. Complete your tour with the evening light show which will leave you speechless!
Where | Akshardham Temple - Noida Mor, Pandav Nagar
2. Rediscover Delhi's Heritage At Mehrauli Archaeological Park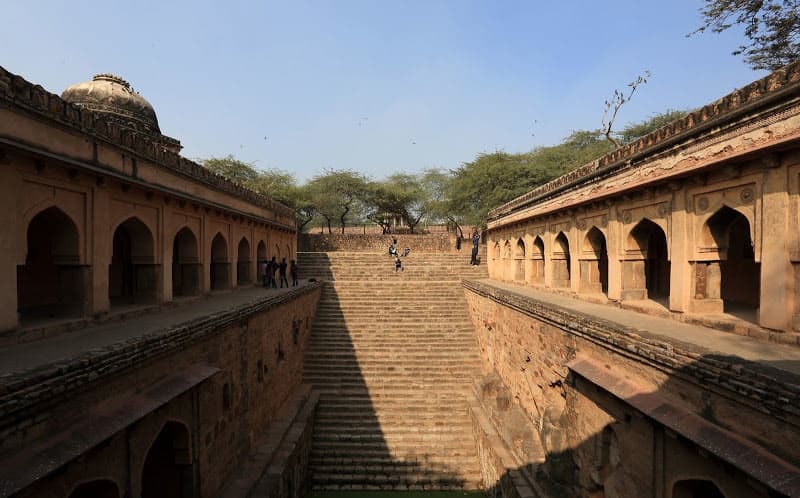 Picture Credits: Sachin Gupta
This sprawling archaeological park is located near the iconic Qutub Minar and is spread over 100 massive acres! Home to around 100 historical relics and monuments, this park is one of the oldest areas in Delhi, maybe even older than Old Delhi itself. History and archaeology nerds will have a great time exploring this beauty. So grab your cameras and your fave book and simply pop over here for a beautiful afternoon spent scouting the many gems here!
Where | Mehrauli Archaeological Park - Anuvrat Marg, Opposite Qutub Minar Metro Station, Mehrauli
3. Go Haveli Hunting In The Lanes Of Old Delhi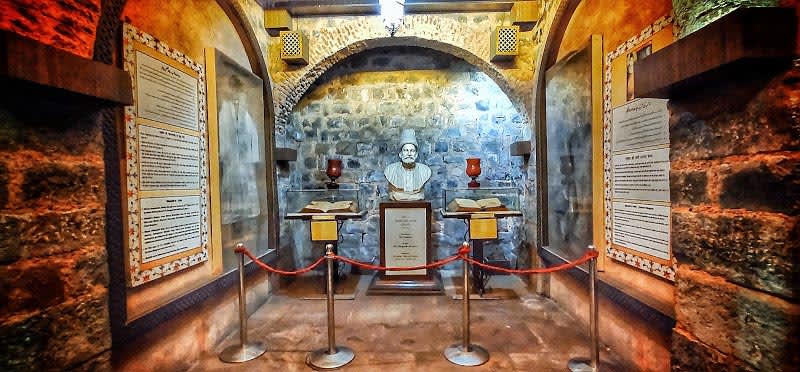 Picture Credits: Pradeep Verma
Take a stroll through the lanes of Old Delhi while surveying the once-grand havelis that hold so much history inside their doors. Chandni Chowk is a treasure box of old havelis that have stood the test of time since the Mughal era. Get lost in the era gone by and marvel at the history that Delhi still holds so close to its heart. While many of the havelis have turned to ruins, there are some that are still standing strong such as Mirza Ghalib's Haveli & Chunnamal Ki Haveli. The best part is that you can savour some Mughlai delicacies to round up your outing right there in Delhi 6's foodie gali!
Where | Chandni Chowk, Balli Maran 
4. Enjoy A Butter Chicken Binge At Pandara Road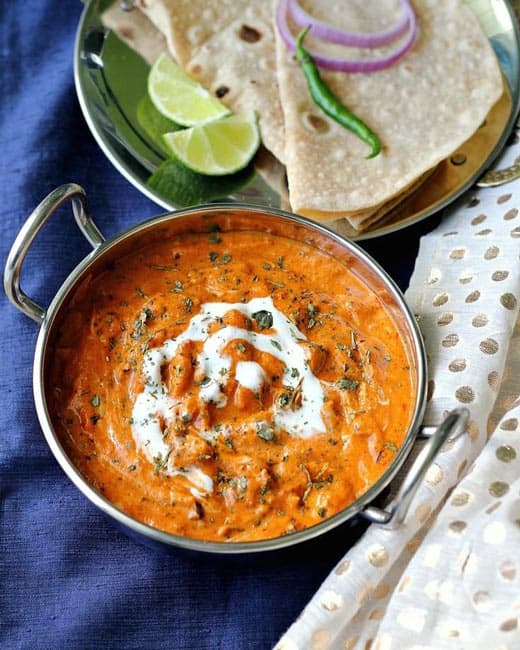 Picture Credits: foodie_of_hisar
Are you even a Dilliwala if you haven't checked out the legendary foodie joints at Pandara Road? This place is always crowded with families and friend squads trying to get their hands on the delicious food served in the restaurants nearby. Pandara Road Market is one of the most famous food markets in Delhi, housing the very famous Gulati Restaurant (popular for their incredible Butter Chicken), HaveMore, Chicken Inn, and Pindi amongst others. Go gorge on some yummy butter chicken here and thank us later!
Where | Near India Gate, Pandara Road Market
5. Check Yourselves Into The Lodhi For A Luxurious Spa Treatment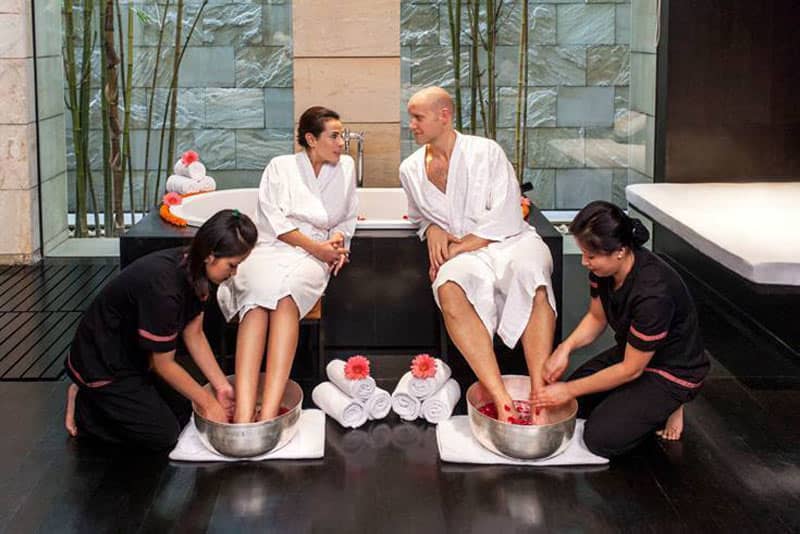 We believe in following the self-love mantra and once in a while, it's good to shower yourself with some self-love. You ask how? Well, how about pampering yourself with a spa treatment at a luxurious five-star hotel? The Lodhi is one great option for you to have that fulfilling and extravagant chill session. Take your bae or your BFF along and spend a relaxing evening together. Happy spa-ing!
Where | The Lodhi - Lodhi Road, CGO Complex, Pragati Vihar
6. Spend Some Me Time At Sunder Nursery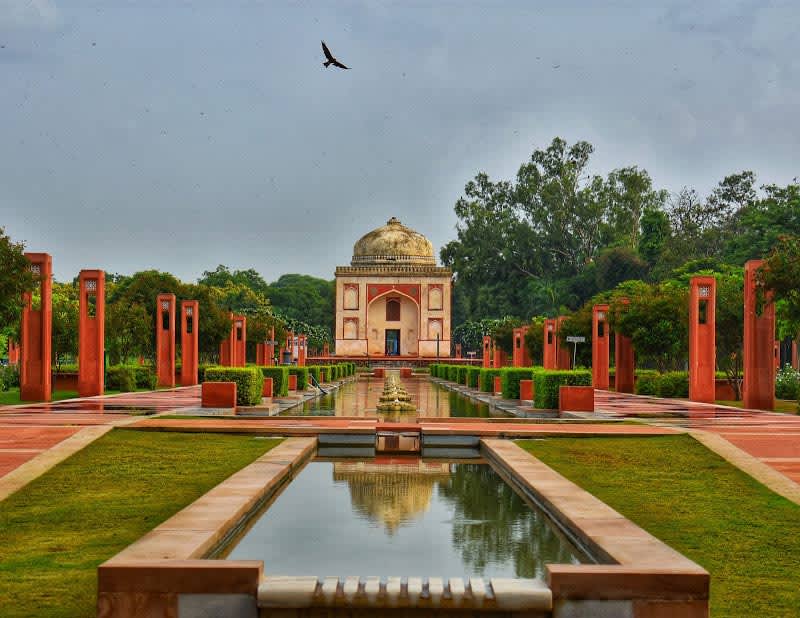 Picture Credits: Anand Mowar
Spread across 90 acres, Sunder Nursery is a 16th-century heritage park complex. The nursery is lush green and filled with trees and flowers adding to its beauty, accompanied by some ages-old Mughal monuments. You might even be able to spot several rare bird and butterfly species here. It's the perfect picnic spot surrounded by greenery all around. So pack those lunch boxes, put 'em in a basket and you're good to go!
Where | Sunder Nursery - Hazrat, Bharat Scouts And Guides Marg, Nizamuddin
7. Explore Majnu Ka Tila For Tibetan Vibes & North-Eastern Delicacies
Picture Credits: grover_rhythm
Quietly nestled in North Delhi is this Tibetan market which, as soon as you enter, will make you feel like you're miles away from the city! Majnu Ka Tila is a vibrant market area that is heavily influenced by Tibetan culture and their shops offer several Tibetan goods for locals to buy. Take the day off and explore the area while indulging in some north-eastern delicacies that the local vendors have to offer - defo check out Ama Cafe for spectacular coffee and pancakes!
Where | Majnu Ka Tila - New Aruna Colony, Majnu Ka Tila, Timarpur
8. Soak In India's Culture At The Beautiful Crafts Museum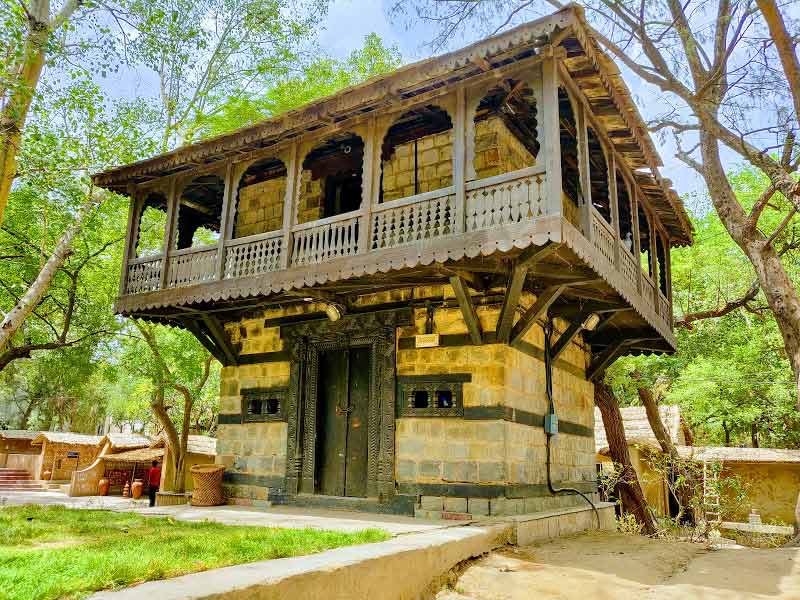 Picture Credits: Abhishek Maurya
The Crafts Museum is known as one of the largest crafts museums in India and was designed by renowned architect - Charles Correa. The museum's collection consists of 33,000 craft specimens, acquired over a period of 60 years from various states of India. The museum is designed as such that it seems like you're in some rural Indian village and while you're at it, you can also indulge in some delicious Indian fusion food that nearby Cafe Lota has to offer. So just immerse yourself in some traditional Indian arts and crafts and have a happy day reconnecting with the traditions of India!
Where | Crafts Museum - Bhairon Marg, Pragati Maidan
So go grab your checklists, folks, 'cause it's time to tick-off some bucket list items!