Delhi
8 Amazing Eateries In Shalimar Bagh Where You Can Hog Yummies For Rs 125 Or Less!
Most of us know of Shalimar Bagh in North West Delhi as just another residential colony but that's not all. Little did we know that it's also a foodie paradise with its numerous street food outlets and hidden gem eateries. Well, don't worry because we've got you covered and that too on a budget. We've hunted down 7 places for you which are affordable yet whip up some delish and quirky dishes so, leggo!
1. Komal Pav Bhaji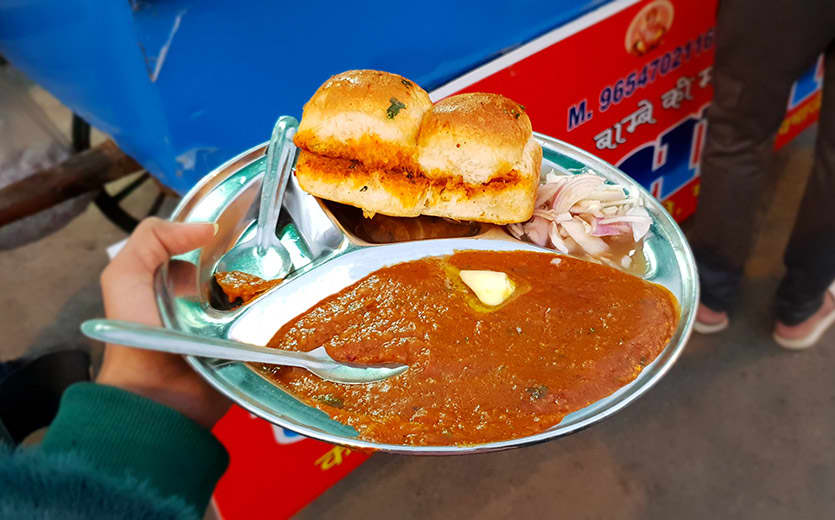 If you love pav bhaji as much as we do then Komal Pav Bhaji is where you need to be at. Dishing out piping hot plates of absolutely lip-smacking Pav Bhaji with their special Masala Pav which are full of flavours and come served with a dollop of butter and sliced onions. Run by 2 young men, it has been catering to the snacking needs of all Shalimar Bagh residents for over 15 years now!
Where | Komal Pav Bhaji - Opposite Prabhu Dayal School
Price | Rs 70 (Pav Bhaji)
Timings | 5 - 10 PM
2. Shri Mohan Ji Puri Wale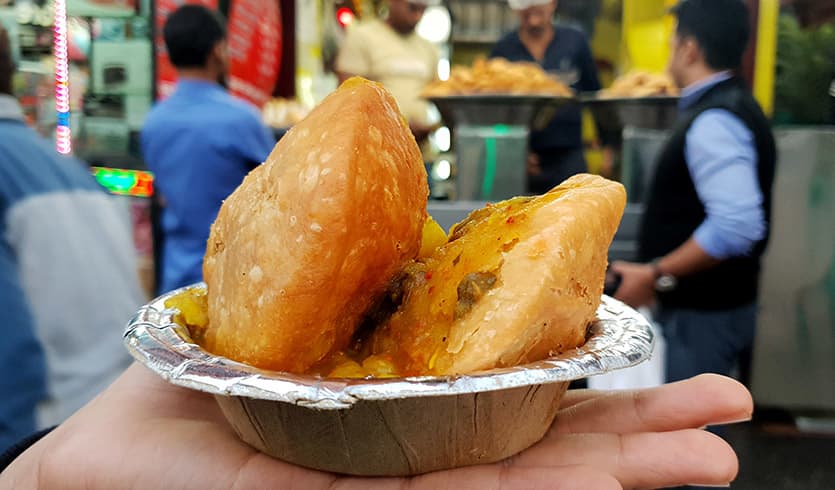 As desi as this one sounds, Mohan Ji's kachoris are a must if you're in Shalimar Bagh. Value for money, these big kachoris satisfied our cravings for some desi snacks. We couldn't get enough of the flavourful aloo sabzi that was served with these crisp and delish treats. In case you're not a kachori person, then defo try their Bedmi Puris or samosas!
Where | Shri Mohan Ji Puri Wale -  Aj 24 A, Haiderpur
Price | Rs 25 (Kachoris)
Timings | 7 AM Onwards
3. EverBake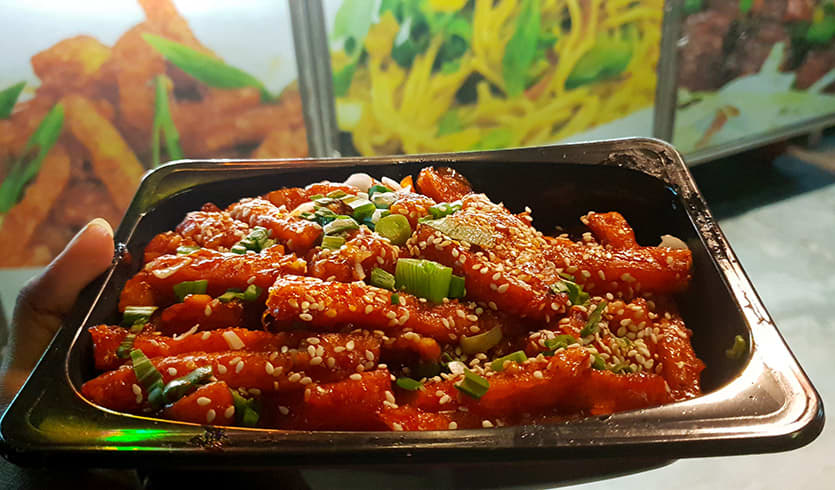 EverBake is a tried and tested one with a range like no other place. Located in the Central Market in Shalimar Bagh, this place will not disappoint you at all. If you can't decide upon a place to eat in the area, then this is the place to be. They have everything from Pav Bhaji, Kathi Rolls to Chinese options like their famous Honey Chilli Potato. We went for the later and loved every bite with its perfect blend of spicy with hints of sweetness. Definitely worth a visit!
Where | Ever Bake - BN-2, Shalimar Bagh West Local Shopping Centre
Price | Rs 125 (Honey Chilli Potato)
Timings | 8 AM - 11 PM
Check Out Their FB Page | https://www.facebook.com/everbake
4. Ice Cream Nd Grill Cafe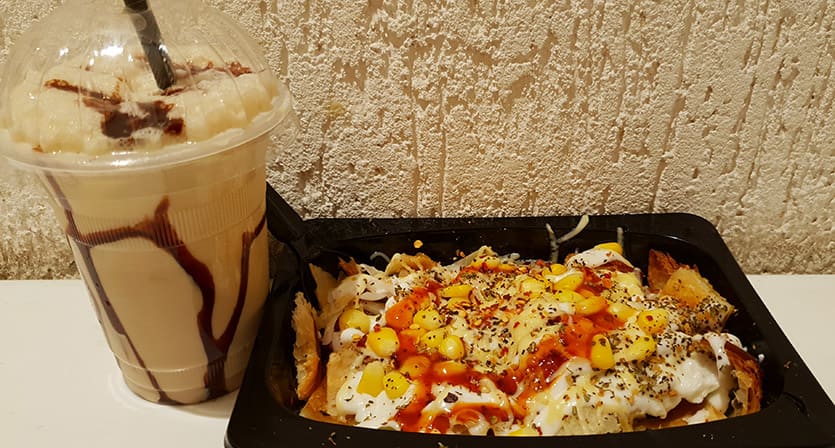 We stumbled upon this one by chance and boy, are we glad? You'll love this cafe for its interesting menu and pocket-friendly prices. They even have daily offers that keep on changing. Our attention was especially caught by the range of patties that they had, so we ordered their Corn and Cheese Patty and relished it thoroughly for it was our all-time favourite crispy aloo patty topped with loads of mayo, cheese, seasonings, American corn and other veggies. We got ourselves a cold coffee to go with it because why not? We give this place a thumbs up!
Where | Ice Cream Nd Grill Cafe - Shop No. 31-32, Block AL, DDA Market
Price | Rs 60 (Corn Cheese Patty) & Rs 80 (Cold Coffee)
Timings | 10 AM - 11 PM
Check Out Their FB Page | https://www.facebook.com/ICGCShalimarBagh
5. Pasta Hub
This one shows how you shouldn't judge a place by its size because this is a tiny eatery stationed in front of a bakery in AL Market and serves limited number of things but again, quality over quantity, right? We went for their Corn Nachos Chaat which was part of a part of their specialities on the menu. We agree that the quantity was slightly less but the taste was bang on. Crispy nachos topped with loads of corn and cheese left us wanting for more. Don't believe it? Try them for yourselves!
Where | Pasta Hub - Shop No 3, AL Market, Block AL
Price | Rs 80
Timings | 12 - 10:30 PM
6. HotPot Snacks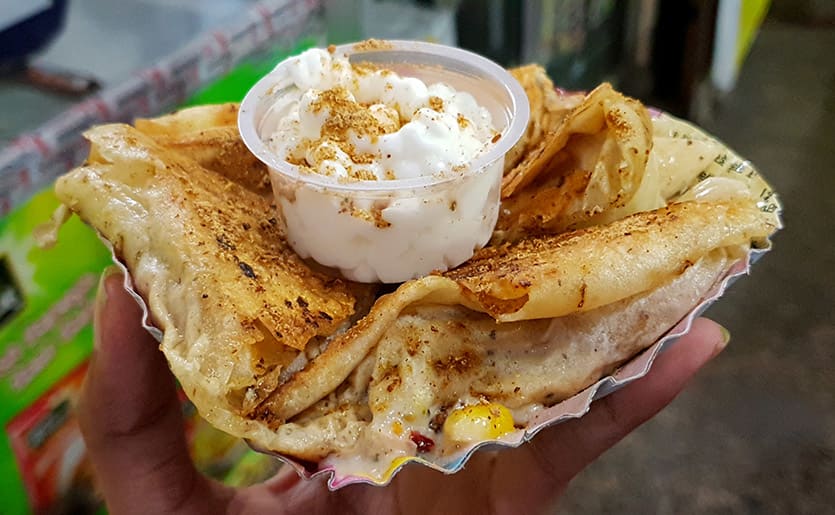 This is a small joint that dishes out a number of items from a range of Maggi variants and garlic breads to Pasta Wraps and Soya Chaap rolls. We simply couldn't resist ourselves from trying out their White Sauce Pasta Wrap which was absolutely delicious. Creamy white sauce pasta as a filling won our hearts and we'd recommend you to try out this place for sure. Also, everything on their menu costs less than 200 bucks!
Where | HotPot Snacks - 66, Ist Floor, AL Market
Price | Rs 80
Timings | 1 - 10:30 PM
7. De Paris Baker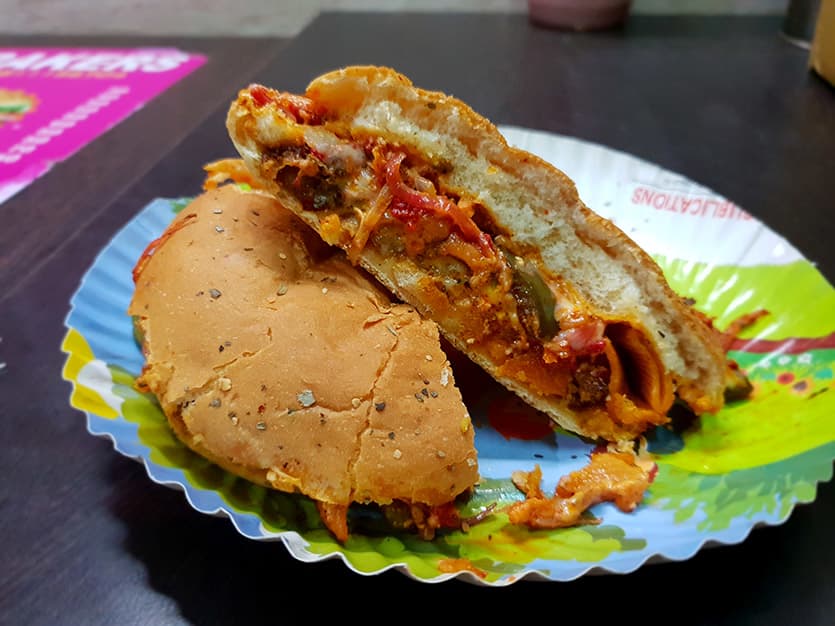 Slightly confusing to find, De Paris Baker is nothing less than an absolute hidden gem. With their huge variety of patties, burgers and what not, they keep on introducing new items to their menu. You can literally pick out anything, from something as basic as an aloo patty to unique options like Russian or Cocktail Patties. But hands down, our fave was their Oregano Burger which had the softest ever wheat flour bun with oregano topping, a melt-in-your-mouth veggie-potato patty with fillings like pasta and cheese. Run by an amazing and innovative man, he will even help you in picking out the best option as per your taste!
Where | De Paris Baker - Shop 12, BP Market
Price | Rs 60
Timings | 9 AM - 11 PM
Check Out Their FB Page | https://www.facebook.com/De-Paris-Baker 
8. The Urban Canteen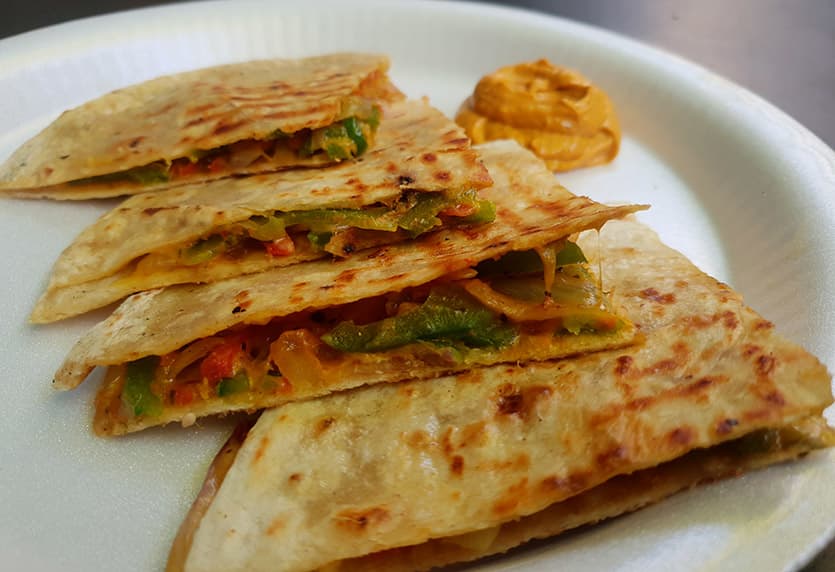 This one is highly frequented by college and school students alike due to its fairly priced menu and tasty food. Offering all kinds of fast food options from pizzas and burgers to wraps and rolls, this one also whips up yummy thick shakes. We felt like trying something hatke so we grabbed us some quesadillas in flour tortillas. We thoroughly enjoyed the Indian twist to the famous Mexican delicacy and would defo visit this place again, as will you!
Where | The Urban Canteen - Shop 13, BP Market
Price | Rs 80
Timings | 12:30 - 10:30 PM
Check Out Their FB Page | https://www.facebook.com/The-Urban-Canteen
So, what are you waiting for? Gorge away without burning a hole in your pockets at these 8 terrific finds!