Delhi
7 Yummylicious Indian Brekkie Recipes That Will Keep You Full Throughout The Day
You know what they say - 'A hearty breakfast fuels you up and gets you running for the day!'. But hey, breakfast doesn't always have to be a bowl of cereal every day! So, folks, here we've rounded up a list of fabulous Indian brekkie recipes for y'all because we want to help you keep your first meal of the day interesting, and well, also because no one does food better than the Indians. Read on and chomp away!
1. Aloo Puri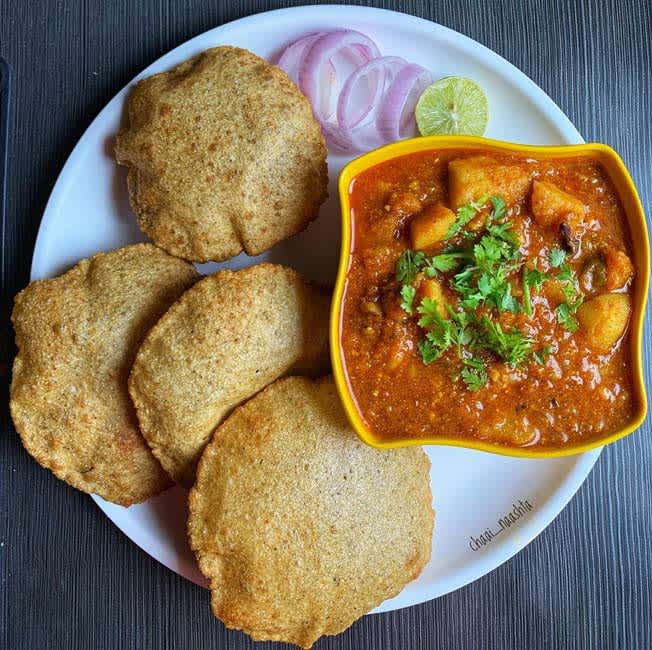 Picture Credits: chaai_naashta
Aloo puri AKA India's National Dish that is loved and devoured in each household in North India! To make this plate of deliciousness at home, some of the main ingredients you need are ajwain, chopped onions, garlic, ginger, tomatoes, potatoes, mango powder, coriander leaves and garam masala. Check out the below link for a detailed recipe and start preppin', y'all!
Here's The Recipe | https://www.vegrecipesofindia.com/aloo-poori-punjabi-aloo-poori/
2. Moong Dal Cheela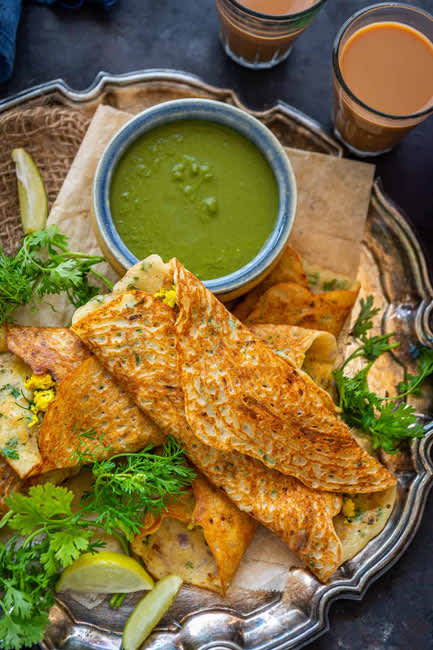 Picture Credits: whiskaffair
This healthy and scrummy dish is made of moong dal batter, ginger, green chillies, onion, coriander leaves and the paneer filling is cooked with crumbled paneer bits, onions, cumin seeds, turmeric powder and fresh coriander leaves. It's high in protein and can literally be made in minutes - what else do you need?!
Here's The Recipe | https://www.whiskaffair.com/paneer-moong-dal-chila-lentil-crepe-with-cottage-cheese-stuffing/
3. Thepla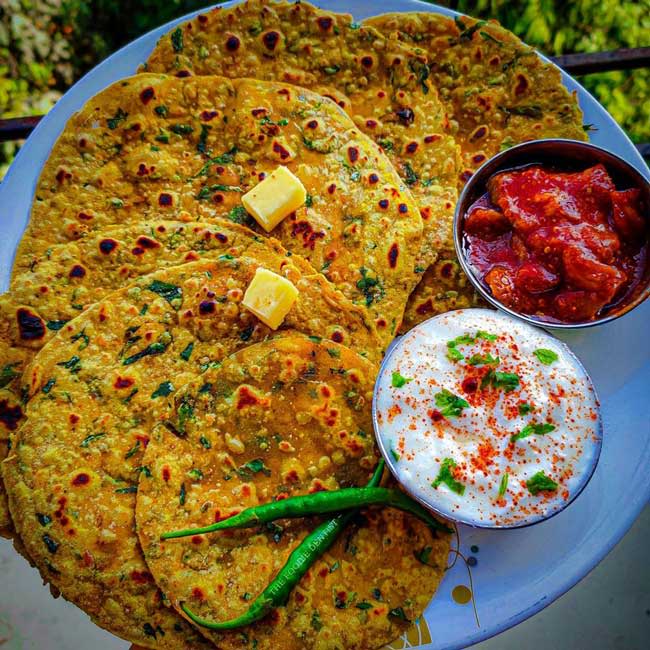 Picture Credits: foodie_dentist123
A famous Gujarati brekkie dish that is quite similar to paranthas, thepla is made of whole wheat flour, bajra, chickpea flour, a blend of spices like turmeric, red chilli powder, haldi and more as well as oil and curd. For the dough, add all the ingredients, mix 'em well, sprinkle water to keep it moist and let the dough sit for a minimum of 20 mins. before frying the theplas and you're good to go!
Here's The Recipe | https://www.indianhealthyrecipes.com/methi-thepla-recipe/
4. Moonglet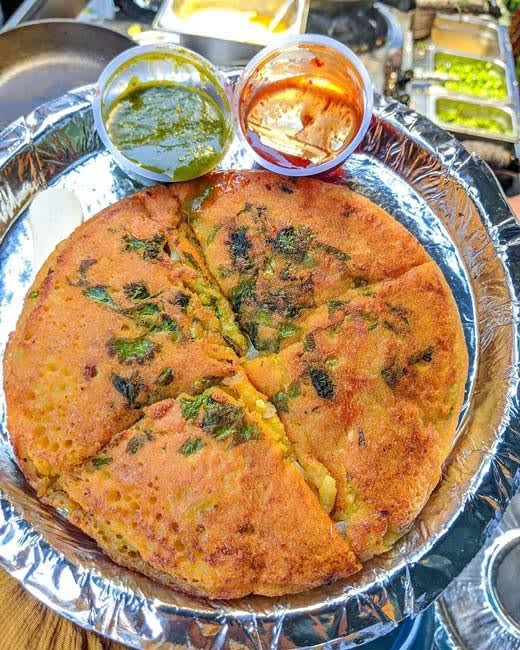 Picture Credits: oyedelhi
A moonglet or a moong bean omelette is a famous breakfast dish from the musty lanes of purani Dilli. To make this dish at home, you need moong dal, turmeric, rice flour, salt, cumin, finely chopped chilli, an assortment of finely chopped veggies of your choice, fruit salt, oil, chilli powder, coriander and butter. Devour it with mint and tamarind chutney & you're defo gonna be comin' back for seconds!
Here's The Recipe | https://hebbarskitchen.com/moonglet-recipe-moong-dal-omelette/
5. Masala Dosa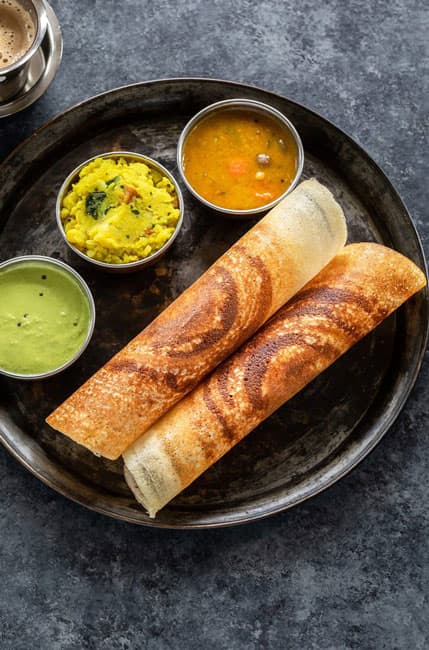 Picture Credits: cookwithmanali
A lip-smacking authentic recipe straight from the South that never gets old, Masala Dosa is another fave brekkie option that is supremely filling! The batter can be made using a mix of sona masoori dal, idli rice, urad dal gota, chana dal, toor dal and methi seeds. Keep 'em soaked for 5-6 hours before blending them together. Also, do keep in mind that if the batter is too runny or thick, it won't ferment - so the right consistency is the key to getting some crispy dosas. Try it out and tell us how it was!
Here's The Recipe | https://www.cookwithmanali.com/crispy-masala-dosa/
6. Dal Dhokla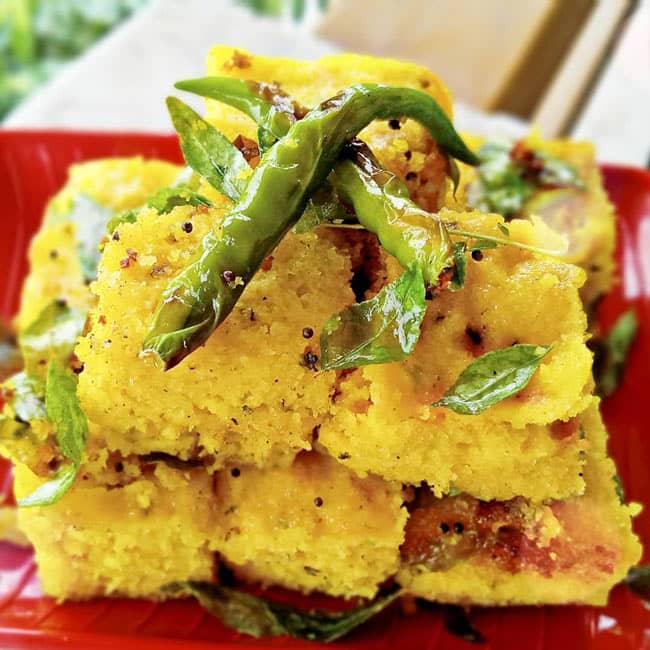 Picture Credits: chatakhaaraa
To make nosh-worthy dal dhokla in the comfort of your home, you need moong dal, chopped green chillies, mustard seeds, baking soda, powdered salt, chopped garlic, ginger, coriander and curry leaves. An easy recipe that will also keep your tummy full, this one is a must-try fosho!
Here's The Recipe | https://recipes.timesofindia.com/recipes/moong-dal-dhokla/rs53110422.cms
7. Vada Curry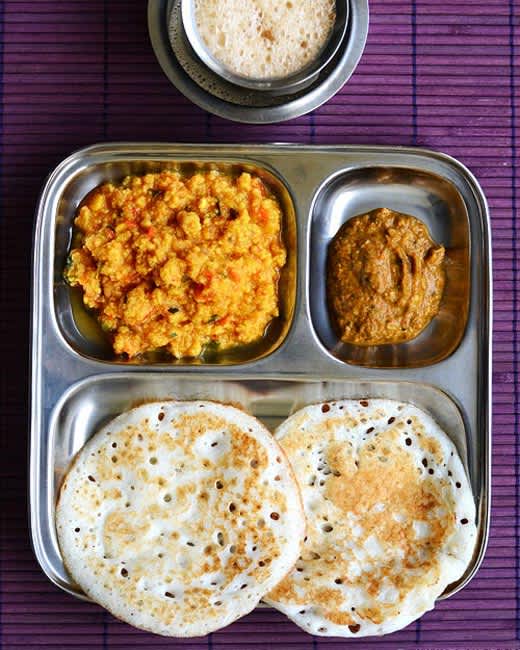 Picture Credits: rakskitchen
Vada curry is a popular street food dish that can be made in under 30 minutes and some of the ingredients needed are chana dal, red chilli, fennel, onion, tomato, ginger-garlic paste, red chilli powder, cardamom, cloves, biryani leaves, cumin seeds and kal pasi. Take a look at the recipe link given below for the detailed version and cook away, peeps!
Here's The Recipe | https://rakskitchen.net/vada-curry-recipe-steamed-version/
We've done the homework for you - now all you need to do is gather the ingredients and try 'em out!