Delhi
7 Ways To Pamper Yourself At Home Now That Salons Have Been Shut Amid Lockdown
Long gone are those days when salons and spas were the only places where you could get a pampering session! The DIY's are in, from body scrubs to foot soaks, why wait to visit the salon when you can do it all by yourself at home? Here we've rounded up 7 ways by which you can relax and indulge in some skincare and body care, so have a look at it!
1. Take A Break From Makeup & Amp Up Your Skincare Game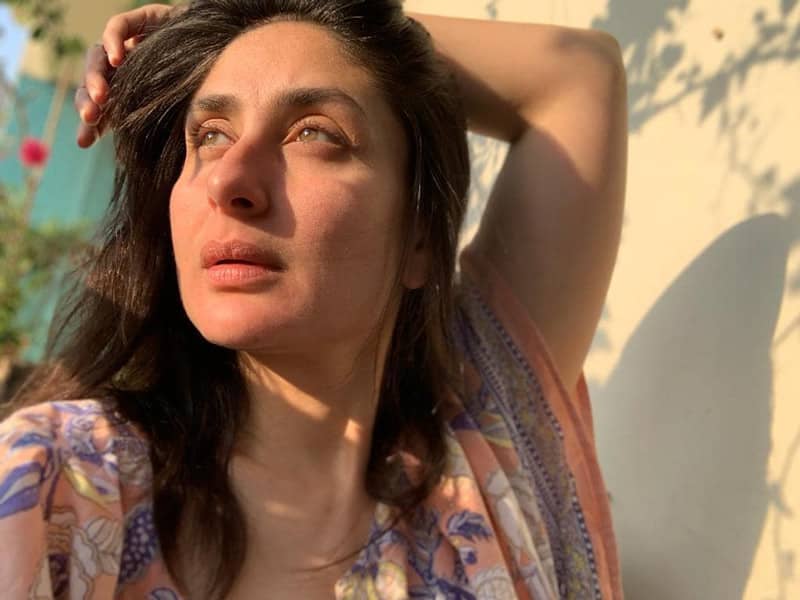 Picture Credits: kareenakapoorkhan
The love for makeup is forever, but too much makeup will damage your skin. It's important to take a break from makeup from time to time and to let your skin relax. Try out new skincare routines and follow them to the T, make sure you moisturize well and don't neglect your under-eye area!
2. Soak Your Feet In Salt Water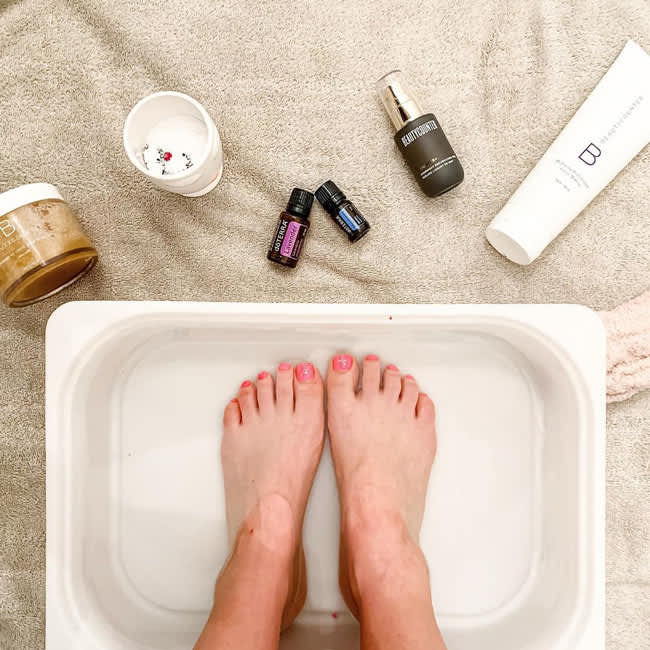 Picture Credits: evrowellbeauty
Guys, did you know that foot soaks have special healing powers? It increases circulation, stamps out stress, relaxes the muscles and softens the feet. Fill up a bathtub or a bucket with warm water, add salt and dip your feet for about 20-30 mins. Make sure you scrub well to get rid of the dead skin cells and moisturize well after you're done!
3. Exercise For A Healthy Glow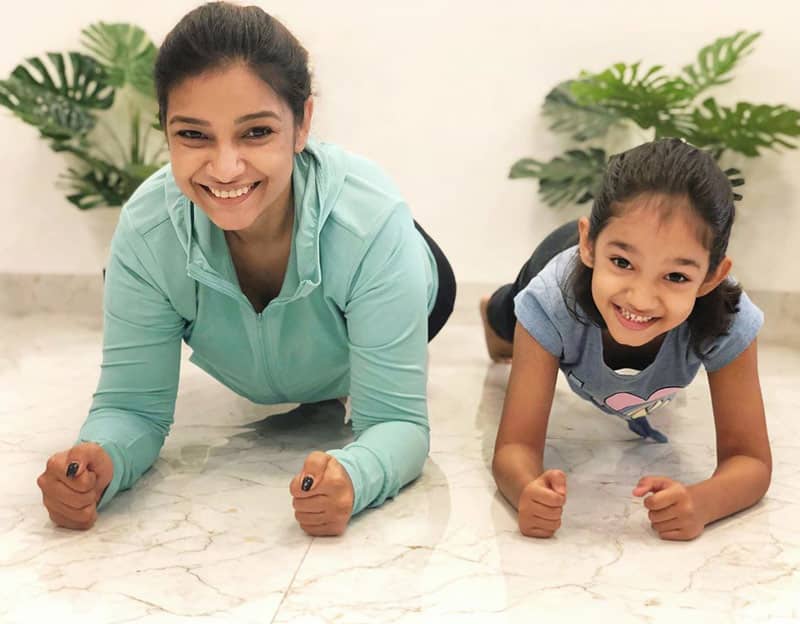 Picture Credits: ritcha
Exercising regularly will help make you healthier and happier. You can do rope skipping, dancing, yoga, Zumba and hula hoop, that only has physical benefits, but will even benefit your mind. Also, exercising is important to maintain your energy levels throughout the day and to maintain your muscles, so don't skip out on exercise! 
4. Get Creative & Try Some Nail Art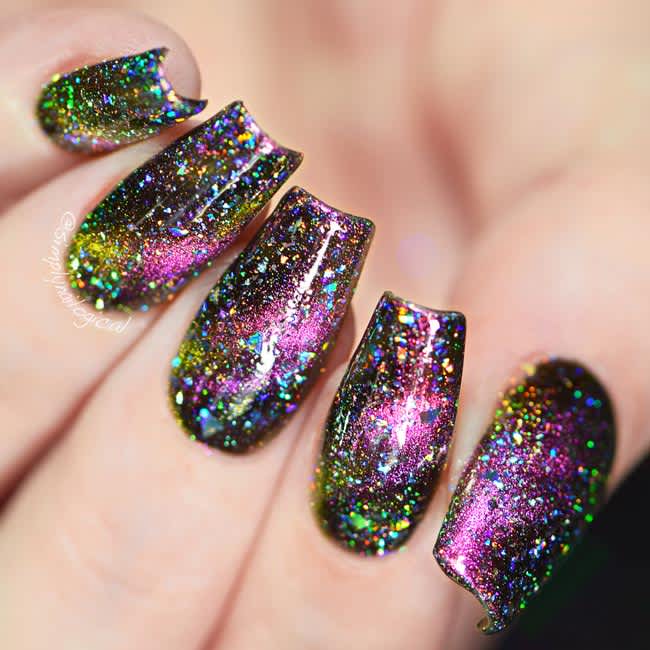 Picture Credits: simplynailogical
Do perfectly manicured nails thrill and excite you? If your answer is yes, then you must try some nail art at home! There are tons of tutorials on the net that you can try using toothpicks and paintbrushes. But, before you start, trim your nails properly so that the nail art looks even better!
5. Give Yourself A Head Massage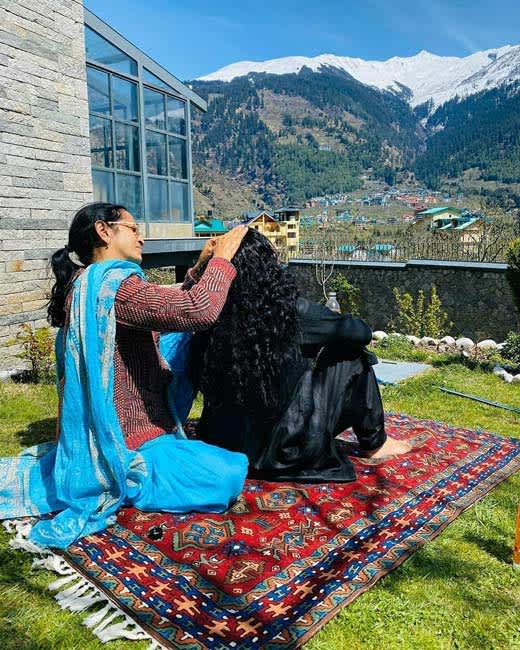 Picture Credits: team_kangana_ranaut
Remember those good ol' champis that relieves stress and muscles in minutes? Oil massage also increases hair growth, improves blood circulation and reduces frizziness. Give yourself a good head massage or get one from your momma, we guarantee all the stress is gonna vanish! 
6. Sip On Detox Water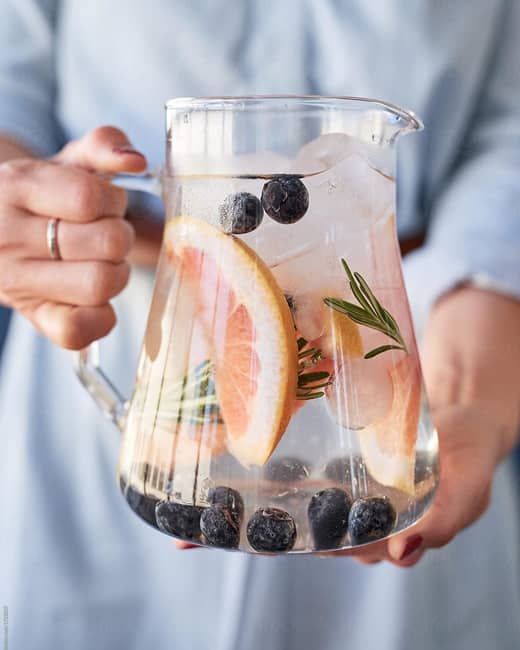 Picture Credits: detoxwater
Beauty comes from within, and detox water helps you with the same! It is infused with fruits, vegetables, spices and herbs that will help you burn calories, maintain hydration levels, improves your digestive health, boosts immunity and gives you a dewy glow from within. You can make your own detox water using a combination of ingredients, but keep it infused overnight before you sip on it!
7. Scrub & Lotion It Up!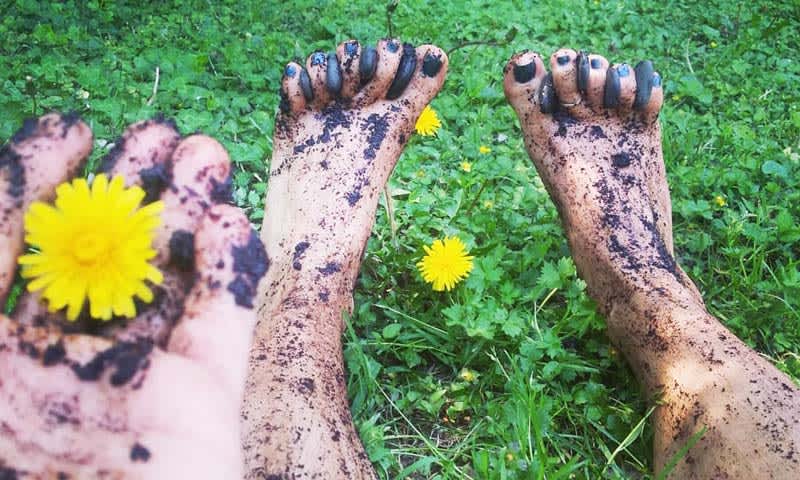 Picture Credits: thefunlikesme
Changes in seasons call for flakiness and dull skin, and there's only one way to keep your skin smooth - scrubbing. You can either make your own DIY scrubs or get some online and apply it once or twice a week. Once you're done scrubbing, massage your skin with some silky body butter or lotion for that highlighter kinda glow!
Folks, it's important to take some time out and pamper yourself, because self-care is a necessity, not a luxury!