Delhi
6 Unique Staycations To Take On In Delhi For Some Serious Holiday Feels
Disclaimer: Bearing in mind the current health crisis befalling the city and the world at large, we're tweaking our content policy and recommendations. Stay positive, keep hygiene levels up and don't fall prey to panic and misinformation.
The capital of India has lots to offer and sometimes, it almost feels as if it is impossible to experience it all in one lifetime. Be it the magnificent monuments like Qutub Minar and Safdarjung Tomb, magical cafes or the ever happening Chandni Chowk - we've believed that saadi Delhi is a treasure trove of all things ah-mazing. So, when it comes to vacaying, why would you wanna head out of town when you can enjoy a peaceful vacay right in the city? You heard it right folks, read on and see for yourself what we're talking about!
1. The Barn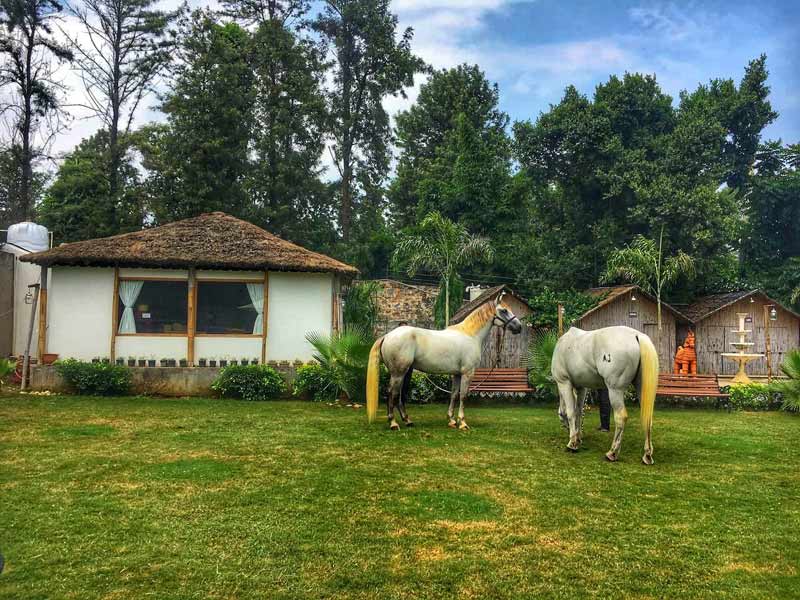 The Barn is a rustic cottage spread across a lavish area of 2 acres which is beautifully surrounded by lush trees and a stable that will make your vacay a memorable one. Yep, we're talking about horseback riding, spending time with the horses, followed by barbecues and a bonfire & lazing around on the vast stretches of greens - doesn't this sound dreamy to you, too?
Where | The Barn - Farm, No. 5-A, Osho Dr, Gadaipur, DLF Farms
Tariff | Rs 5,501 Onwards
Book Your Stay Online Here | https://bit.ly/2A463ji
2. Mandi Hills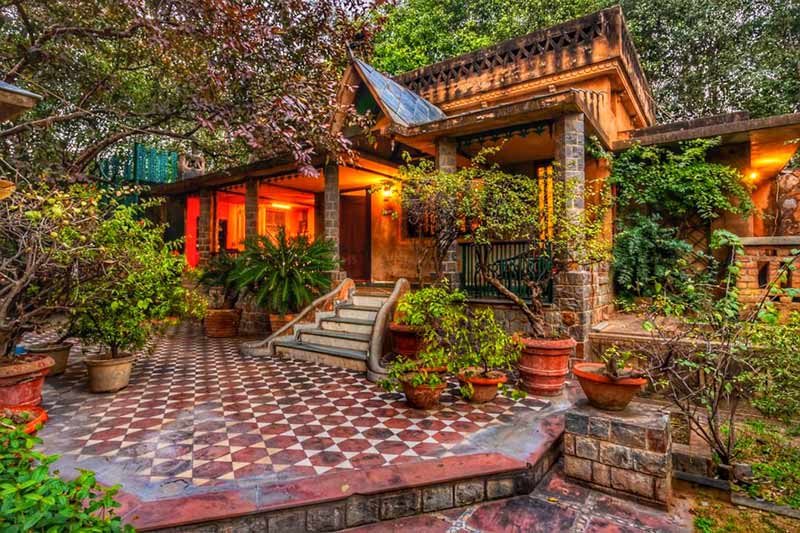 This place needs to be right up in your alley if you think of getting away from the city chaos and spending some time in the lap of nature. This well-maintained property has 2 fully equipped cottage-style rooms and attached washrooms that will ensure a cosy and comfy stay.
Where | Mandi Hills - South West Delhi
Tariff | Rs 12,000 Onwards
Book Your Stay Online Here | https://bit.ly/2NsngG9
3. Lake View Glass Bedroom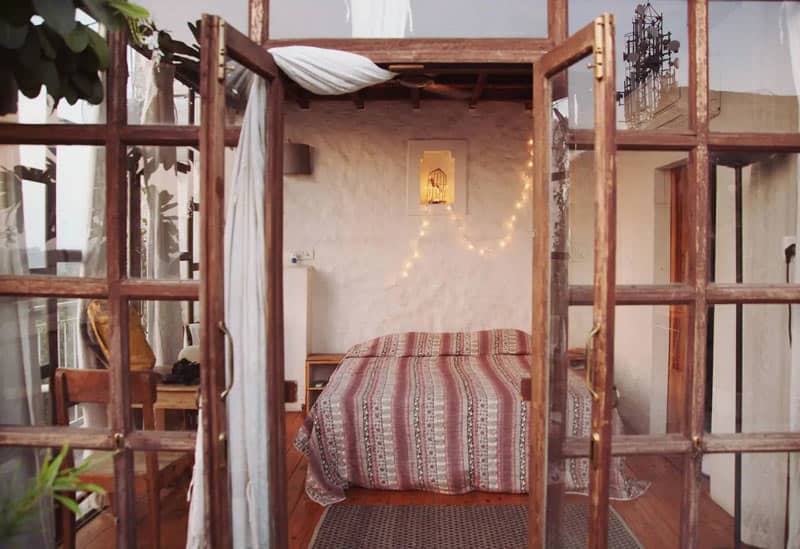 A unique space tucked away in the party capital of South Delhi, this room overlooks the serene Hauz Khas Lake and is a perfect getaway option for those who are looking for a weekend holiday on a budget. Complete with all the utilities that you need for your stay, this Airbnb needs to be on your list the next time you're thinking of a holiday!
Where | Lake View Glass Bedroom - Hauz Khas Village
Tariff |  Rs 3,886 Onwards
Book Your Stay Online Here | https://bit.ly/37TxOYi
4. Shean Family Green Farm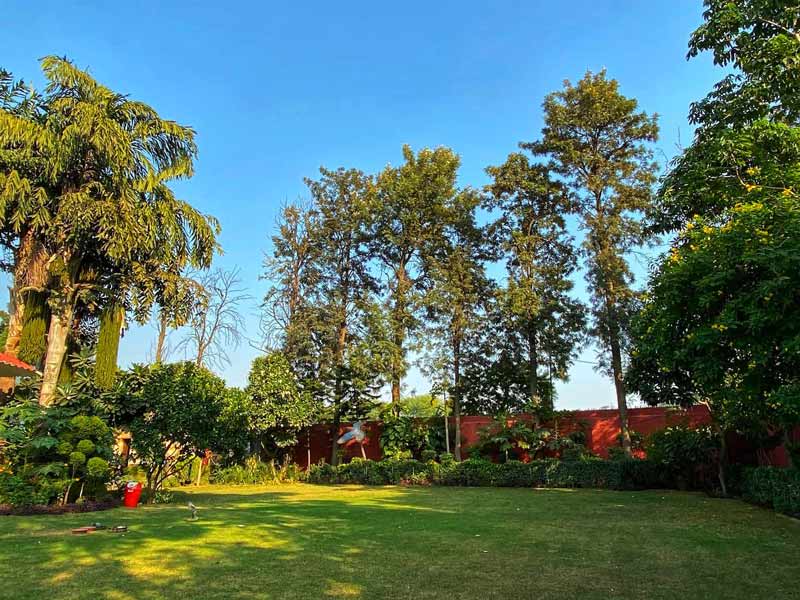 A spacious farmhouse nestled amidst lushness and far from the hustle and bustle of the city, Shean Family Green Farm allows you to reconnect with nature where nothing or no one is going to disturb you, except the chirpiness of the birds, of course. Play a game or two of badminton on the lawn or laze around with your fave book, you're definitely in for a nice getaway with this one. 
Where | Shean Family Green Farm - Ghitorni
Tariff | Rs 2,250 Onwards
Book Your Stay Online Here | https://bit.ly/37Yq5s4
5. Pulkavali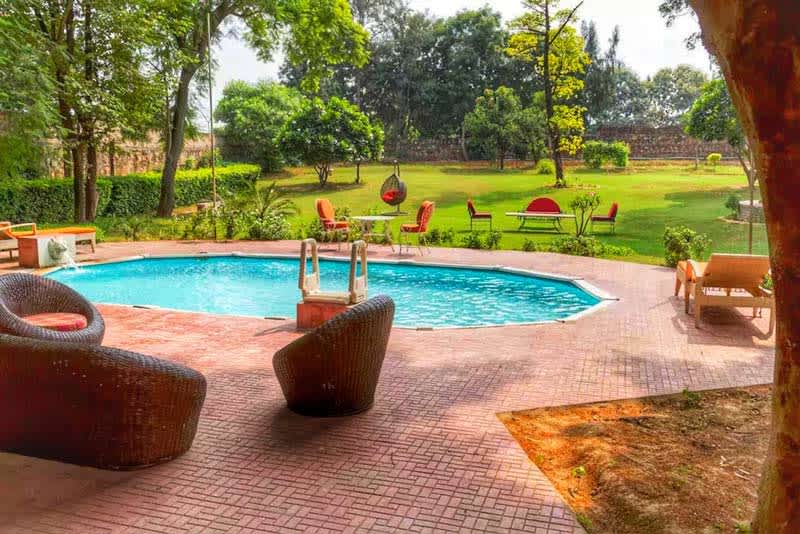 Perched near the Golf Course Road in Gurgaon, this farmhouse has a pool, two large family suites, two smaller rooms, a separate dining room and a fully equipped kitchen. Oh, there's also a pool table available, mini-library, badminton court, golf putting and barbecue & bonfire on extra charges. 
Where | Pulkavali - Sector 56, Gurgaon
Tariff | Rs 18,841 Onwards
Book Your Stay Online Here | https://bit.ly/2NpeHvF
6. Penthouse Studio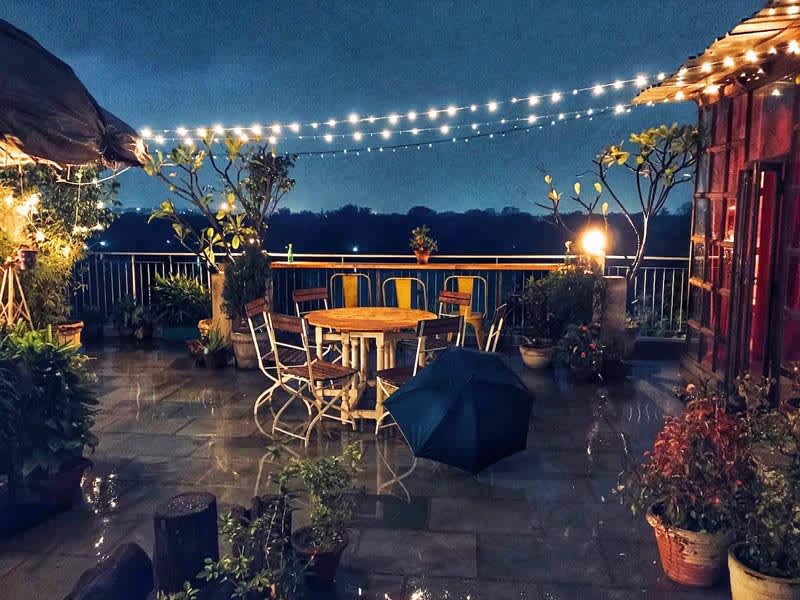 Penthouse Studio offers a pretty space in the heart of Delhi where you can unwind and enjoy glorious views from the balcony. When you book this top-notch apartment, you'll be given access to the garden terrace seating, dining area, kitchen, balcony, hammocks and working spaces. Sounds awesome, no?
Where | Penthouse Studio - Hauz Khas Village
Tariff | Rs 3,500 Onwards
Book Your Stay Online Here | https://bit.ly/2NoOuNZ
And our list is complete, folks. Once it's safe, book a stay at these places and enjoy the beauty without having to travel much - this defo sounds like a plan to us! 
P.S. Tariffs As Recorded On 1st July, 2021.