Delhi
7 Types Of Guys Like The Creepy Ones Who Keep Staring At Girls You'll Meet At Every Delhi Club
Weekends in Delhi mean just one thing - PARTAY! We Delhiwalas wait to get out of work every Friday night so that we can head to our favourite clubs and party the night away and welcome weekend as it should be. And if you've ever been to a soiree in a club in Delhi, then you must've come across a lot of characters that end up making your nights even more fun, are we right or are we right? So, here's a list of guys you're likely to come across in every club in Delhi, check it out!
1. The Guy That Creepily Stares At You Throughout The Night!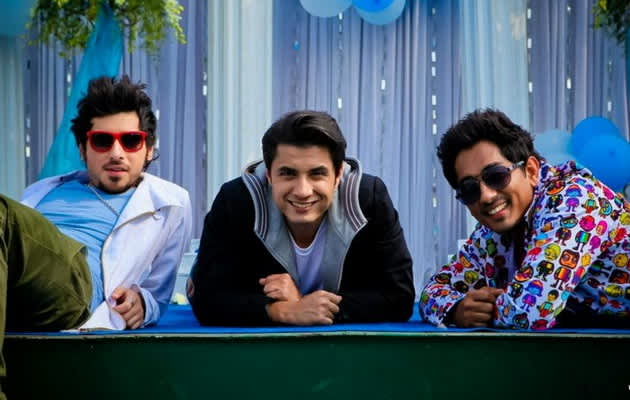 Picture Credits: kochiservnet.com
Some guys can be exasperating at times and if you don't agree with us on this, then we'd suggest you go to any club or bar in town today itself and you'd know what we mean. It's like, you're in full party mood with your girlies and then when you look around the club, you'd always find a shady, creepy guy staring at you and BAM you lose your will to dance because the guy keeps leering at you till the time you leave (shudders). Our suggestion - be careful, ladies and guys, bas ho gaya yaar, let the poor girl party!
2. The Ones That Get Overly Touchy-Feely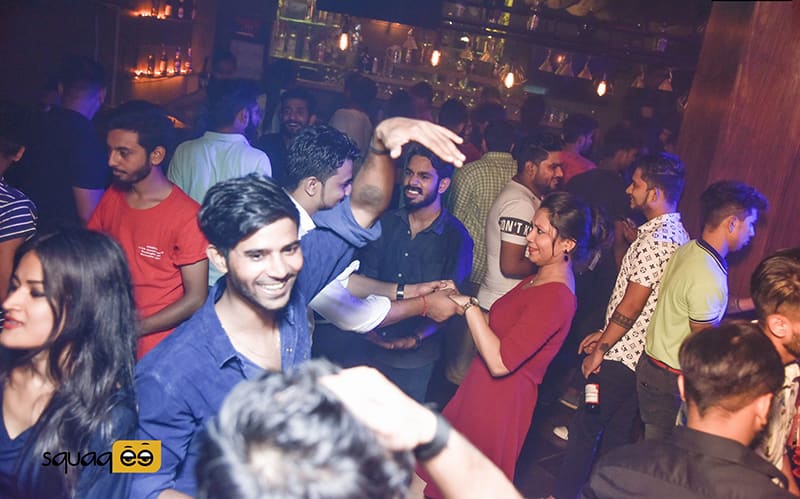 Picture Credits: ELF Cafe & Bar
Oh, if you thought that the staring guy was creepy, then meet the ones who take weirdness to another level, i.e., the touchy-feely kind! They make every possible effort to make the people around them uncomfortable with their 'friendliness' and eagerness to dance a little too close for comfort (eww). We'd just say that as soon as you spot such men - RUN!
3. The Guy Who's There Just To Smoke & Drink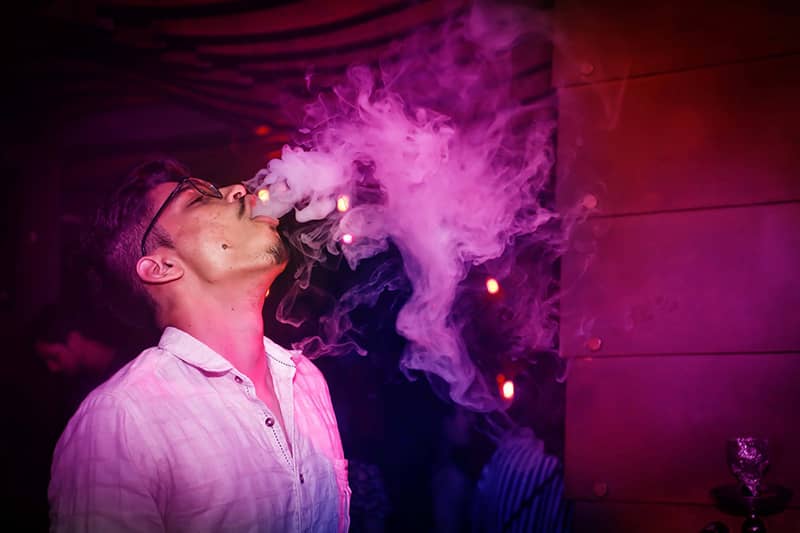 Picture Credits: ELF Cafe & Bar
These men take 'don't give a hoot' attitude to another level. They have just one goal in mind - to get all happy and high, not caring who judges them. They'll sit there, gulping down their drinks, smoking throughout the night and not even looking around to make eye contact with any other soul who's not with them. Cheers to this type, tbh!
4. The Bodybuilder Who Doesn't Miss Any Opportunity To Flex & Show His Muscles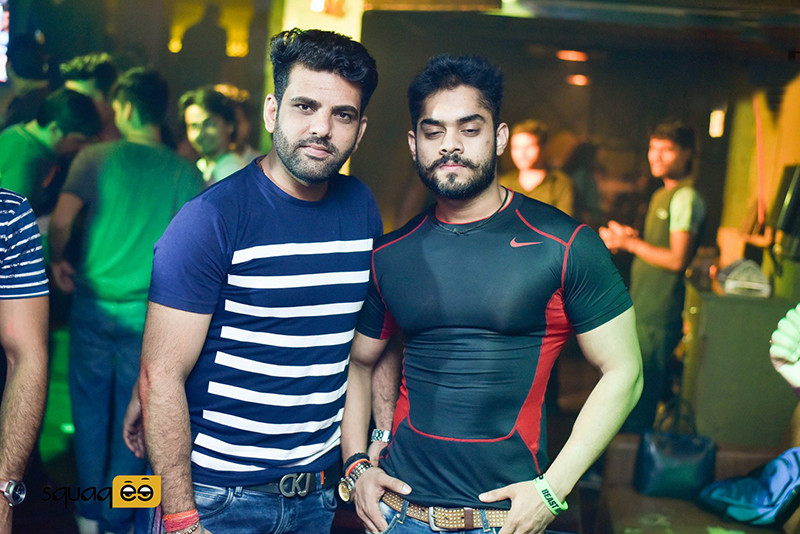 Picture Credits: ELF Cafe & Bar
These ones are our absolute favourite (note the sarcasm)! These guys are usually spotted in tight fit v-neck tees that puts on display their EVERY possible muscle even when they move ever so slightly (read flex) their arms. The best bit is that you won't even have to try too hard to find this species for they're everywhere - in their extra revealing and snug clothes, flashing cocky grins & bulging biceps!
5. The Underage Guys With Fake IDs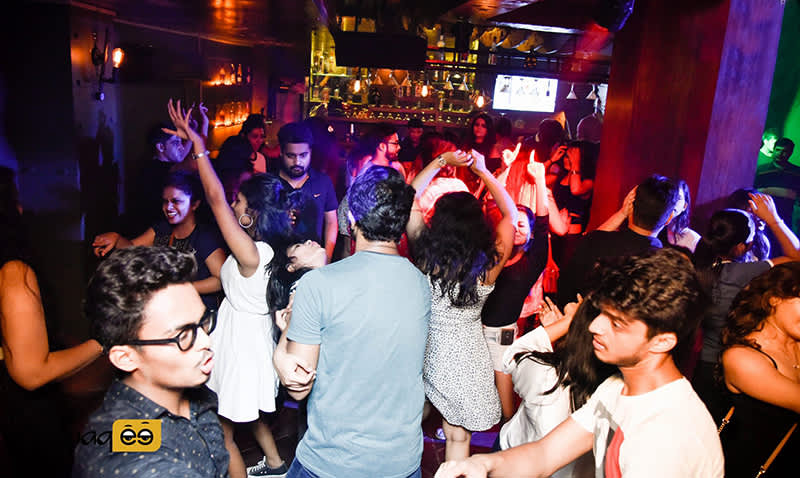 Picture Credits: ELF Cafe & Bar
This is basically every possible youngster in Delhi. Okay, we know it's illegal and we know it's not right BUT we're all guilty of having used fake IDs, at least once in our lives. Coming back, you'd always find a bunch of college freshers from DU, Amity or IIT trying to sneak in some booze illicitly because which party is ever complete without some alcohol in your systems?   
6. The Drunk Dancer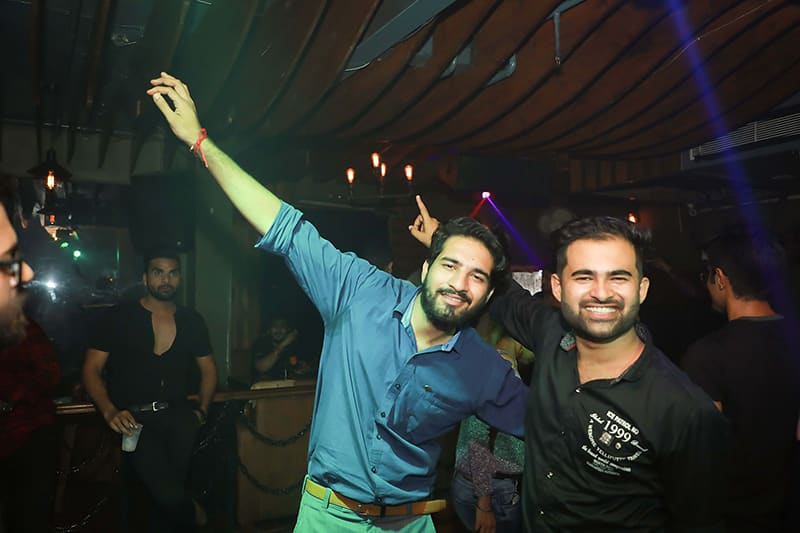 Picture Credits: ELF Cafe & Bar
There's no way you can party on a Saturday night in some club in Khan Market and not end up spotting a drunk dude who's busting off his moves like there's no tomorrow! Dancing and drinking go hand in hand and once those weekend feels start pumping in their systems, they automatically get pulled in the direction of their fave booze and unleash their inner Jackson. So to all the drunk dancers out there - keep rocking, fellas!
7. The Good Souls That Are There JUST To Party!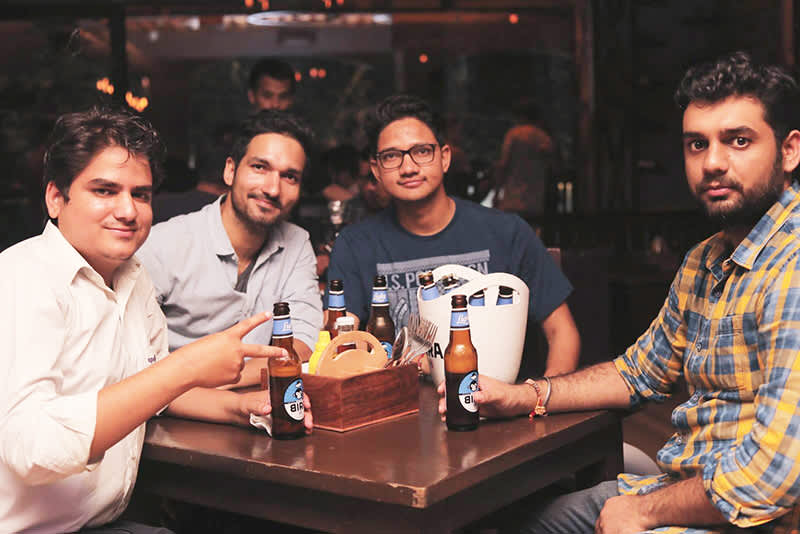 Picture Credits: FORK YOU
Lastly and most importantly, we know that not all guys in the club are there to make girls uncomfortable or try to make a move on them and these are the good ol' souls we can't help but adore. They're there simply to party and have some good time with their squads or buddies, just how it should be. Keep going, gentlemen!
Were we close or did we miss out on something? Let your thoughts flow in the comments section!