Delhi
7 Trending Recipes That Are Super Easy To Make At Home During These Self-Quarantine Days
If you ask us, there's one solution to all our problems and that is food. You can't go out to feast amidst the lockdown, but you can try your hand at cooking right now, given you have a lot of time to spare too. And what's better than starting with cooking these trending recipes that have taken the internet by storm? So check out this list, fellas, and try making these while you're holed up in your home!
1. Chocolate Brownies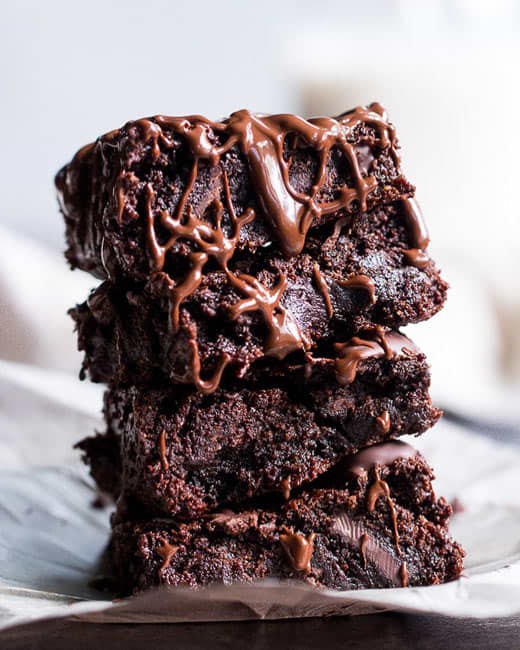 Picture Credits: paleorunningmomma
Is there anyone who doesn't like chocolates? These decadent fudgy Chocolate Brownies are super easy to bake and most of the ingredients used in the brownies are kitchen staples, so you won't have to head out to grab items from the store. Follow the below recipe to the T and pig out on some warm, gooey brownies to drive away those self-quarantine blues!
Here's The Recipe | https://www.allrecipes.com/recipe/10549/best-brownies/
2. Cheese Pizza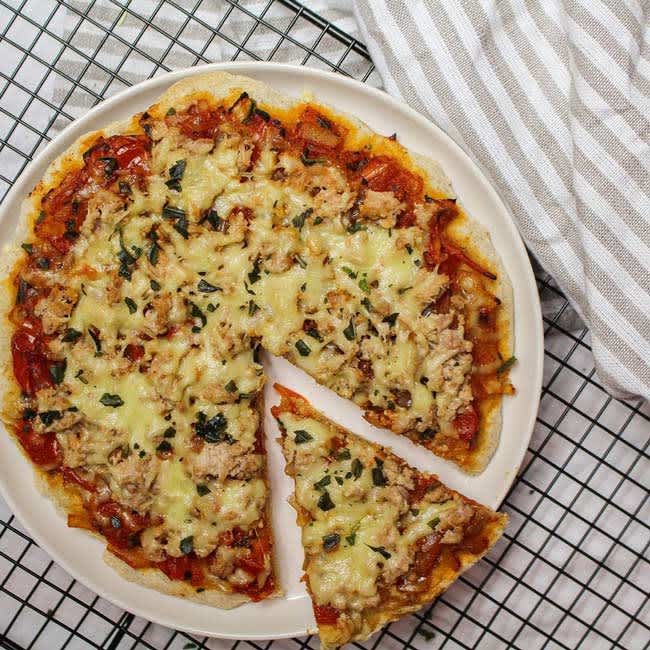 Picture Credits: mealsbycha
If you like your pizza with oodles (and oodles) of cheese, then y'all need to try this one right away! If the pizza base is not available, make your own with some yeast, flour, oil, sugar, cornmeal, salt and water. The key to getting the pizza base thin and crusty is to knead the dough well and baking it at the right temperature! 
Here's The Recipe | https://sallysbakingaddiction.com/homemade-extra-cheese-pizza/
3. Pancakes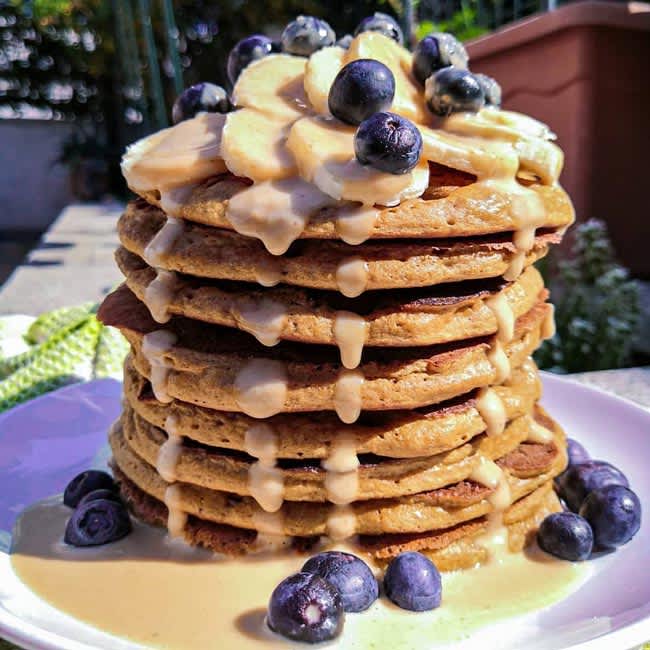 Picture Credits: /foodbalance.it
Breakfast? Pancakes. Snacks? Pancakes. Dessert? Hell yea, pancakes! Pancakes can be prepared using all-purpose flour, baking powder, salt, sugar, eggs and milk. Mix them well and cook them on a frying pan (like you make a dosa!) and you're good to go! Drizzle some caramel or chocolate syrup and fresh fruits to make it more delicious.
Here's The Recipe | https://www.allrecipes.com/recipe/21014/good-old-fashioned-pancakes/
4. Dalgona Coffee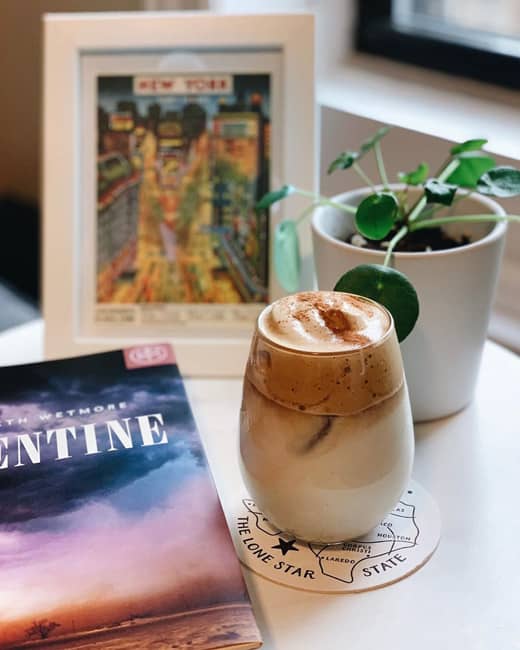 Picture Credits: bookswithtay
If you're an ardent social media fan, then there's a 200% chance that you already know what Dalgona Coffee is! It's made by whipping instant coffee well with sugar and hot water until it becomes creamy, and then adding it to milk and ice. If you're looking for some extra indulgence, do try it with chocolate!
Here's The Recipe | https://www.yummytummyaarthi.com/dalgona-coffee/
5. Stir Fry Noodles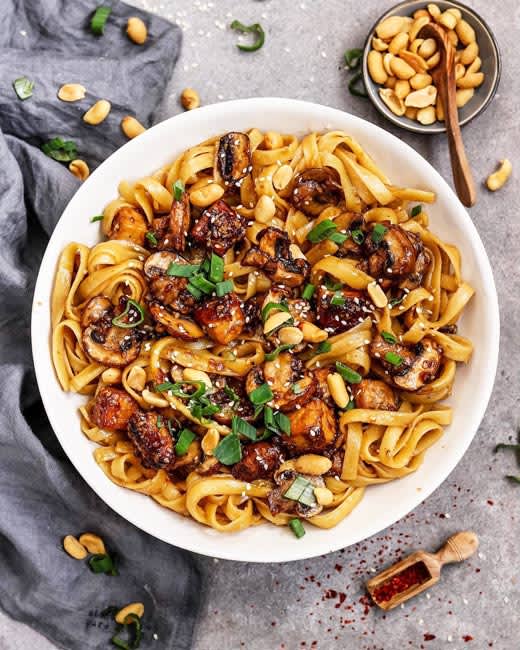 Picture Credits: byanjushka
Bored of dal chawal and thinking of a different recipe that you can try for dinner? Here comes mouth-watering Stir Fry Noodles to your rescue! Loaded with veggies and pieces of chicken (if available!), this dish is everyone's favourite, something the lil' ones in your home will enjoy too, so give it a try.
Here's The Recipe | https://www.dinneratthezoo.com/stir-fry-noodles/
6. Momos
Picture Credits: everydaykalimpong
Fellas, did you know that this popular street food can be made at your home too? You can either stuff it up with a lip-smacking vegetarian or chicken filling, as per your preferences. The process might be a bit lengthy, but the outcome is going to be worth it and will sate all your cravings, fosho! 
Here's The Recipe | https://food.ndtv.com/recipe-momos-98719
7. Schezwan Maggi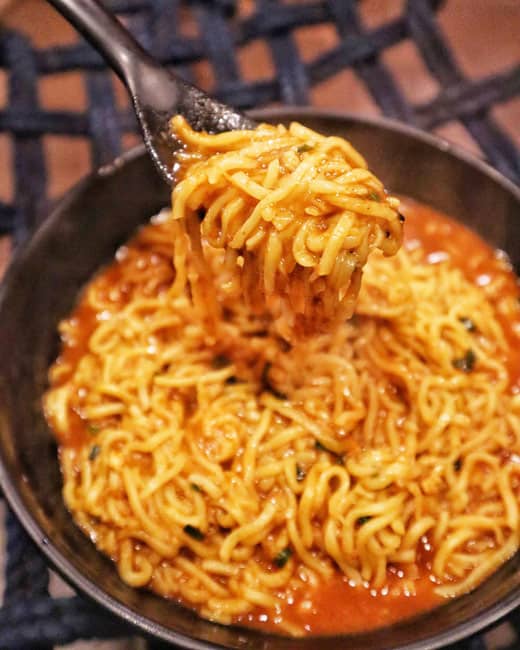 Picture Credits: tasteofmiles
This one is a Chinese twist to the classic Maggi. Add Schezwan, chilli and soya sauce along with finely chopped veggies and mix in well with Maggi on a pan. Sprinkle some chilli powder and oregano if you like it spicy, and serve with some ketchup!
Here's The Recipe | https://www.cookingwithsiddhi.com/chinese-schezwan-maggi-noodles-recipe/
Guys, go on, try these and let us know how it went!