Delhi
6 Totally Offbeat Adventurous Things To Try @ The Experience Zone At Horn OK Please
This Is A Representative Image
Hello girls and boys, here's just a reminder that India's largest modern day food festival - Nescafé presents Horn OK Please co-powered by MAGGI and Uber Eats is coming back in November. Since it's a food fest, there's defo gonna be truckloads of lip-smacking grub to gorge on, but there's loads more in store for y'all. With MoJoLand as the Experience Partner, this fiesta is gonna be full of exciting and fun activities. Have a look!
1. Tumble & Fall @ The Bull Rides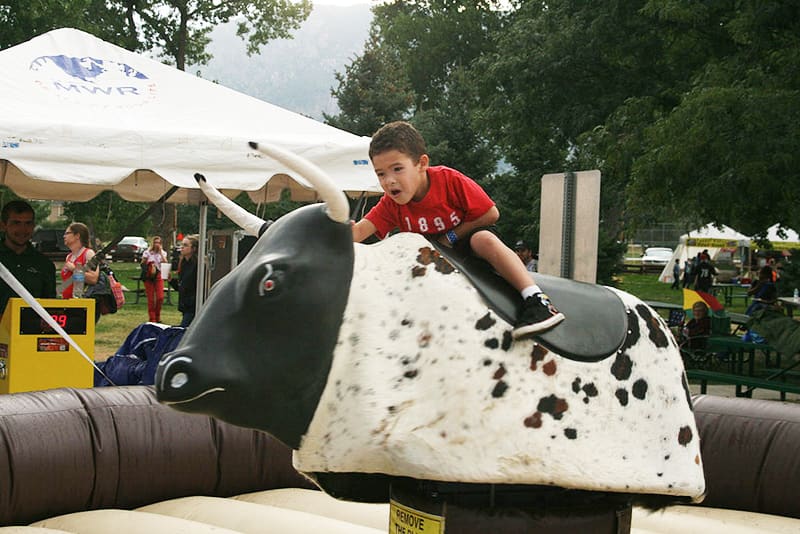 This Is A Representative Image
Haven't we all always loved jumping on (read falling off) those bull rides at the malls? Well, the good news is that you can enjoy them here at H.O.P 4.0 too this time, woohoo! Yes, the Experience Zone will have bull rides for you and your kiddos to have a great time at. So, you'll hop over for sure, won't you?
2. Watch Professionals Perform Bike & Skateboarding Stunts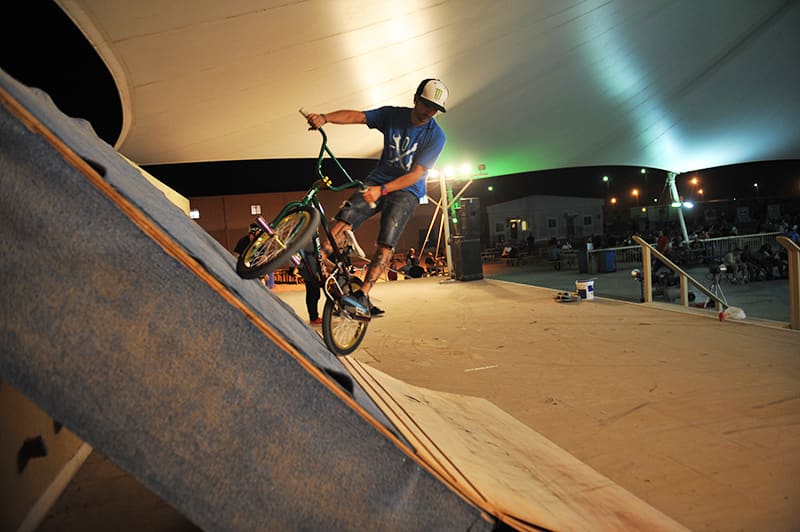 This Is A Representative Image
If you love watching professionals perform those nerve-wracking BMX bike stunts, then here you'll get exactly that. Also, you can catch professional skateboarders perform those cool AF flip tricks, make those slides and grinds and show you some freestyle stunts. So, grab yourself some piping hot kebabs from the Kebab Gully and a glass of frothy & chilled freakshake from the Grub Campus and get ready for a fun packed show!
3. Fly High With The Rocket Ejection Ride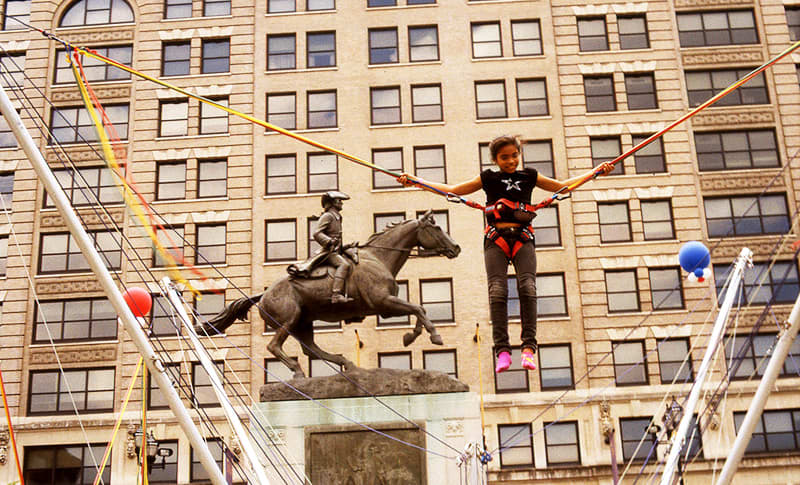 This Is A Representative Image
No, you won't exactly have to sit in a rocket and fly away (we so wanna try that!), but it's a bungee jumping ride, wherein you'll be safeguarded with a harness and will be made to go up and down in the air, enjoying the chilly breeze. And just when you thought that this ride will only be for the kids, then let us tell you that even adults can fly high with this one, great isn't it? So, lace up your shoes and let the kid in you soar a li'l higher!
4. Challenge Your Buds To A Game With This Life-Sized Jenga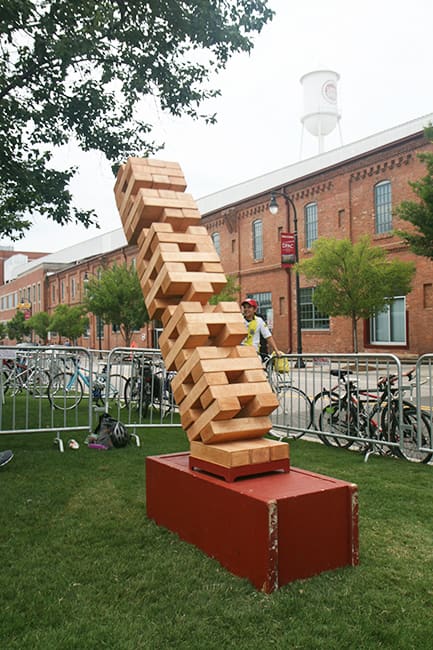 This Is A Representative Image
The thought of playing Jenga usually takes us back to our comfy drawing rooms, with us sitting with our fam jam, sipping a cuppa coffee and pulling out those tricky bricks, right? But, since H.O.P. is always a li'l hatke, they've planted a life-sized Jenga installation (say whaat?), for all you guys at the Experience Zone, naice! So, we say you head here and try this one out!
5. Get Jumpy On The Trampoline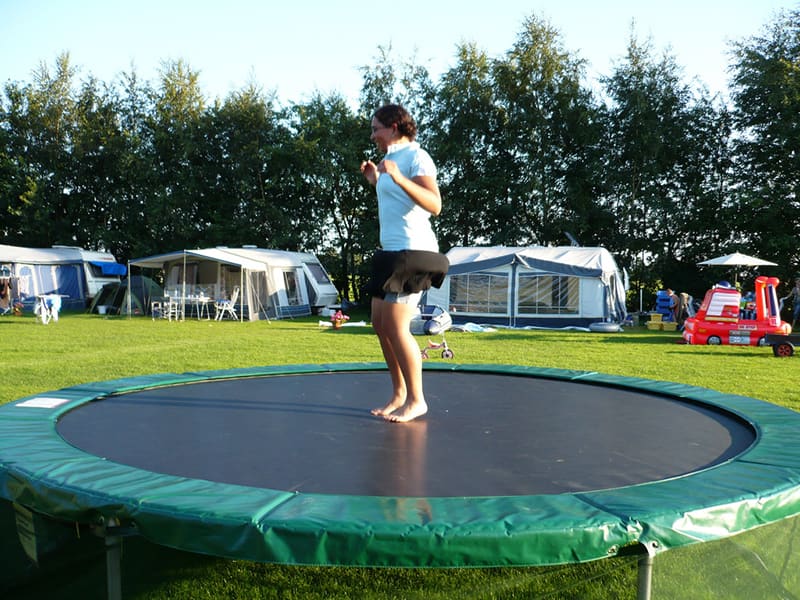 This Is A Representative Image
Aren't you already excited about this one - because we totally are! Enjoying on trampolines like a loon has been a part of our fondest childhood memories and now we're super thrilled to get jumpy at Horn OK Please. If you too feel the same way, then head here and we can hop on this one together. What say?
6. Aim & Throw Balls @ The Angry Birds Velcro Patch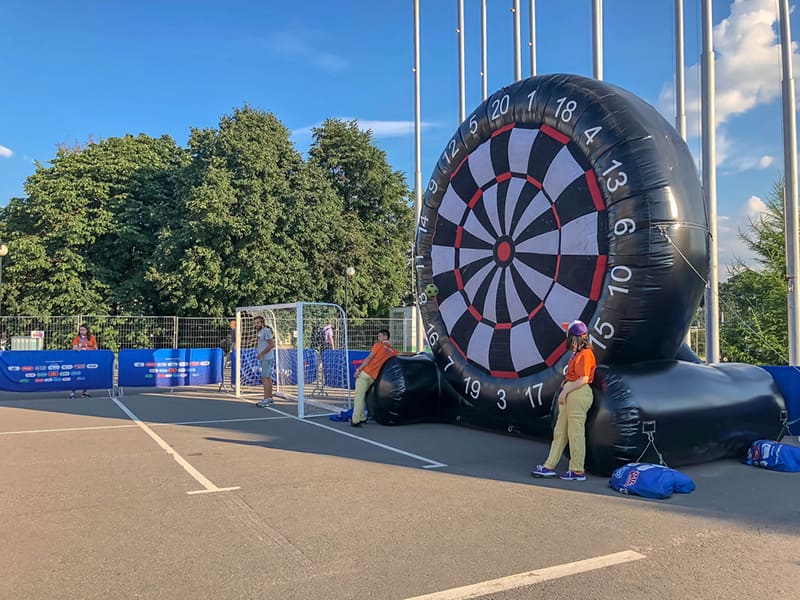 This Is A Representative Image
This one's pretty interesting and we're so trying it out. Here you'll find an inflated wall that'll have Angry Bird velcro patches all over it. All you gotta do is target your fave character and hit them with the balls provided, so cool!
AND, that's not all, you can gorge on scrummy dishes from over 150 different eateries here. There's gonna be a Grub Campus where you'll get everything under Rs 200 plus a Dessert Lane where you can devour everything from waffles and brownies to churros and so much more. Stoked? We sure are!
Kids below eight years of age get FREE entry to this awesome fest! Stay glued to this space for more deets about the tickets, vendors, entry fees and mark your calendars already, folks!
When | Friday - Sunday, 16th - 18th November
Where | Gate No 14, Jawaharlal Nehru Stadium
Timings | 12 Noon - 10 PM
Book Your Tickets Online Here | https://goo.gl/XjJ86Y
RSVP On FB Here | https://www.facebook.com/events/245810259611541