Delhi
7 Top-Rated Series Every Delhiite In Their Thirties Will Be Able To Relate To
Having difficulty in selecting the perfect show that could ideally reflect some pieces of reality out of your own life? Well then, you've come to the right place. We have specially curated this list for you where you can find all the fantastic binge-worthy shows that would force every Delhiite to repeatedly say, 'Hey wait, that's a better dressed, more screwed up person living my life'. 
1. Masaba Masaba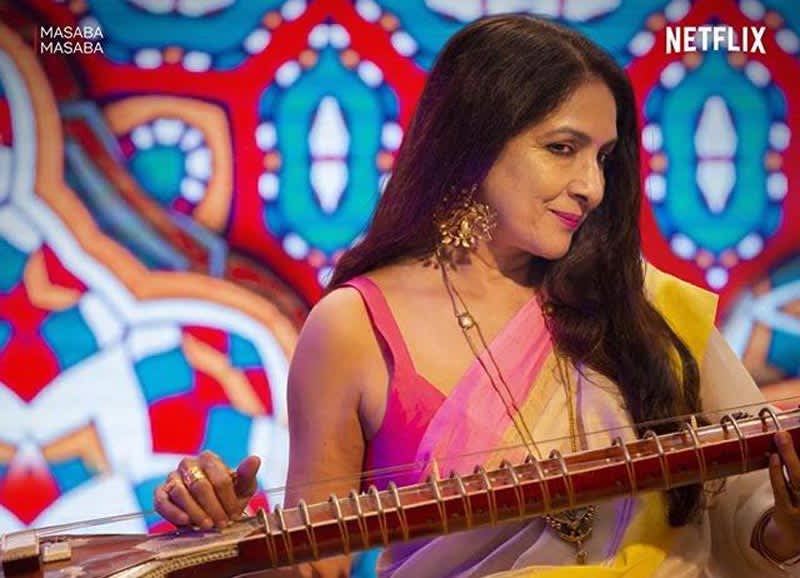 Picture Credits:  wikibiodata
Full of pomp and show, Masaba Masaba is a show that showcases the lifestyle of an upbeat fashion designer, 'Masaba Gupta' and the ground realities of her life. She is a strong and driven woman leading a life of glitz, glamour, while simultaneously juggling unpredictable predicaments in her life like divorce, shifting homes, a creativity block, and a failed fashion show. In the show, you will be able to find a piece of yourself, which will feel like looking at your reflection in a mirror. What's more, Nina Gupta's role in her life and her constant apprehensions regarding Masaba's point of view would seem very relatable for the mother of every 30-something-old Delhiite. 
Watch Online Here | Masaba Masaba
2. Made In Heaven 
Made In Heaven projects the ceaselessly bleak world of uptown marriages and also touches upon socially relevant topics such as dowry, female objectification, sexual assault, Disregard of LGBTQ+ rights, and abusive marriages, providing a reality-check to the ignorant section of modern society. It steers us through the conflicts in the life of its two protagonists, Karan and Tara, living their days with the realisation of how their younger selves were the true projection of their souls. This show also takes you through all the posh, as well as conventional streets of the city and guarantees everything Delhi, so watch on!
Watch Online Here | Made In Heaven 
3. Little Things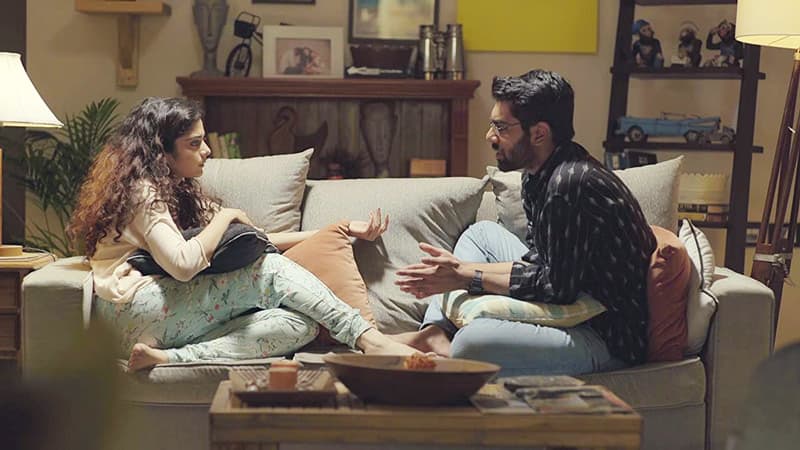 Picture Credits:  imdb
Little Things beautifully depicts the simple everyday life of a live-in couple, Kavya and Dhruv, in their twenties. Dhruv, a hardcore Delhiite and Kavya, a Nagpur girl find themselves manoeuvring through everyday life decisions with a simplistic and relatable approach that depicts urban life so beautifully. An just like its name, this show focuses on the little aspects of a relationship that are just as important for a strong bond. So if you're curious about their smooth-flowing love story and how they progress in their careers and mature, then tune in and find out for yourselves! 
Watch Online Here | Little Things
4. Delhi Crime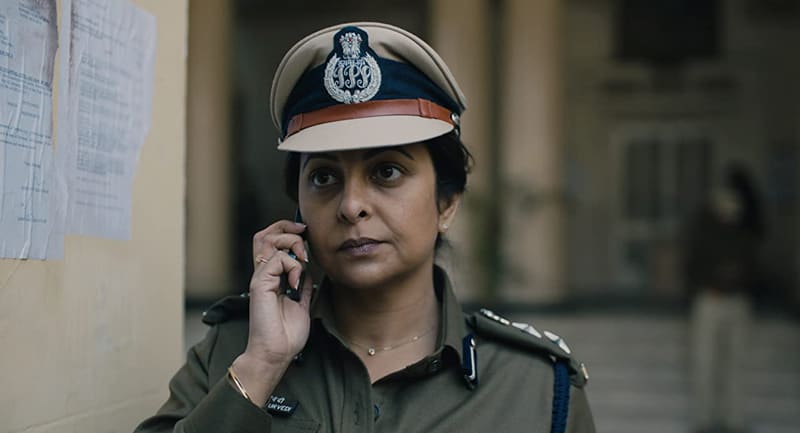 Picture Credits:  imdb
Evocatively communicating the harsh tragedy and the grave incident that occurred in Delhi back in 2012,  Delhi Crime is a must-watch. With the ongoing discourse about women issues in India and the simultaneous reality of an increasing number of gang rapes, this show will leave you with chills up your spine. It's a sensitive portrayal of the investigation carried out by Delhi Police in the wake of the Nirbhaya incident and the subsequent capture of the perpetrators who committed the unforgiving crime. This one's bound to keep you up at night, folks, so give it a watch! 
Watch Online Here | Delhi Crime
5. The Aam Aadmi Family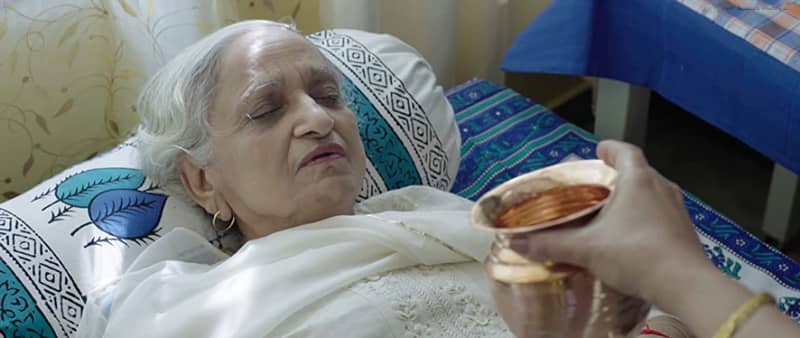 Picture Credits:  imdb
The Aam Aadmi Family is an expressive narrative packed with humorous anecdotes that evoke uncontrollable belly laughter. The show is set in Delhi and revolves around a family that takes you on a roller-coaster ride of the all-too-normal family disputes that seem ever so relatable every single episode. With an impressive storyline and commendable acting, this show is a perfect binge-watch after those long WFH hours. The Aam Aadmi Family is a masterpiece that leaves you with emotions which can hardly be described, so gather your family and give this one a go! 
Watch Here Online | The Aam Aadmi Family
6. Patal Lok

Picture Credits:  imdb 
Patal Lok constructs a vivid plot which revolves around the assassination of a senior journalist. The main protagonist, Hathiram is a policeman who is weighed down by professional grudges and family pressures. His character builds a relatable reality as he sets out on an expedition to restore justice. The show also maps the social causes of crime and delinquency and portrays the dark underbelly of Delhi's politics. Concluded with a moving message, this show earns its place on our list! 
Watch Online Here | Patal Lok
7. Four More Shots Please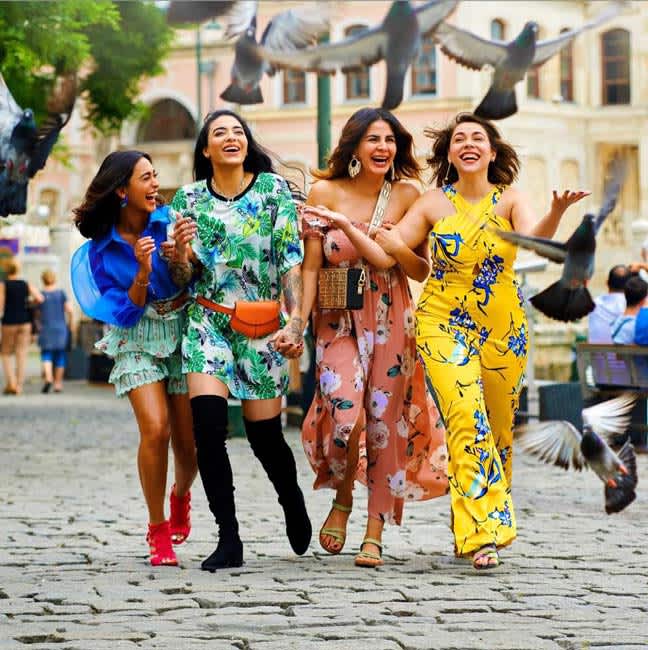 Four More Shots Please, is about four grown women who provide a sneak peek into their lavish worlds and uncertain surroundings. Their friendship remains strong despite all the ups and downs they experience. The adaptation of this show also reflects the South-Delhi charm, showcasing the life and predicaments of strong women in an urban city like Delhi, who like to live their lives on their own terms. The series is sure to keep you hooked, right from the beginning, so don't miss it! 
Watch Online Here | Four More Shots Please
That's it, folks! Which one are you binge-watching first? Do tell us and don't forget to enjoy the shows with a side of popcorn.