Delhi
6 Toothsome Dishes You Must Devour When You Land Up @ Freedom Roost In West Delhi
Our love for food can hardly be triumphed by anything else, except maybe the insane love we have for our vehicles and sporty bikes! On our never-ending quest to make absurd but delightful combinations of all the things we love, we came across this incredible eatery tucked in West Delhi called Freedom Roost. This place is touted to be Asia's first ever Harley-Davidson lounge - yes, you heard us right. Have you ever come across a more quirkier combination? And given our zeal for all the funky things our fair city has to offer, how could we NOT try this ah-mazing place out? Here's all that we had at this awesome place that's well on its way to becoming the new 'it' place!
1. Oreo Milkshake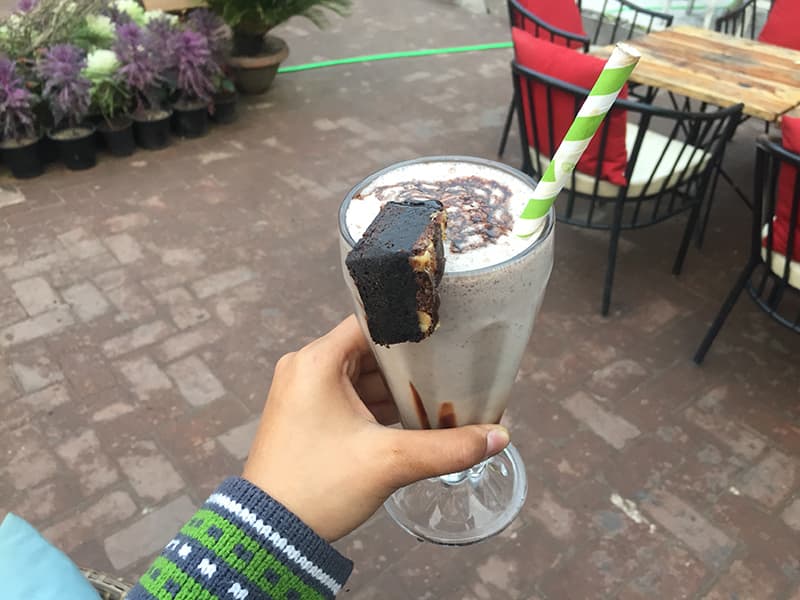 When out for food, there's always one thing we MUST have - chocolate! We decided to satisfy our chocolate cravings with a thick and creamy Oreo Milkshake and we have to say, we weren't disappointed. Served in a tall glass with a chocolate fudge brownie placed strategically on the rim, we loved absolutely everything about this soul-satisfying drink. The thickness of the shake along with the small chocolatey bits was heavenly and we loved taking bites from the fudgy brownie in between. Nothing's better than a milkshake to take you to cloud nine!
Price | Rs 245
2. Strawberry Milkshake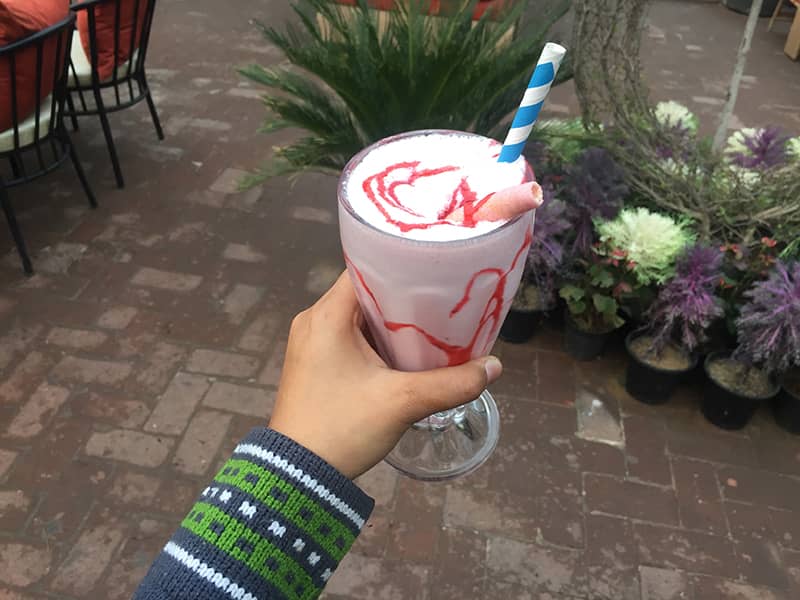 This frothy shake had the perfect amount of sweetness and tanginess from the strawberries along with the ideal amount of yummy strawberry syrup. We loved the little touch of adding a strawberry stick that lent a crunchy element to the drink and could not stop gulping this delicious drink down!
Price | Rs 225
3. Freedom Special JD Wings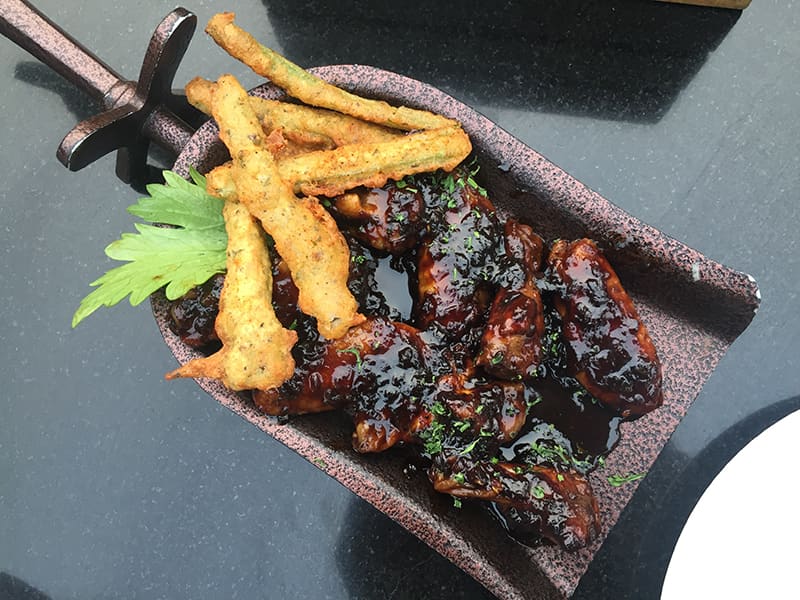 We decided to start our meal with an appetizer that was sure to take our taste buds on a unique ride, the Freedom Special JD wings! Served in a super aesthetic shovel-like dish, these succulent wings had us salivating in no time. While all of us love some well done and greasy BBQ wings, the signature twist with the JD wings is a dash of Jack Daniel's Tabasco. The best part? They were served with fried celery sticks, which gave the dish a healthy break from the meaty wings. The smoky hues of the tabasco paired wonderfully with the wings and barbecue sauce, and we didn't even mind getting our hands dirty for this one!
Price | Rs 390
4. Assorted Vegetable Dimsums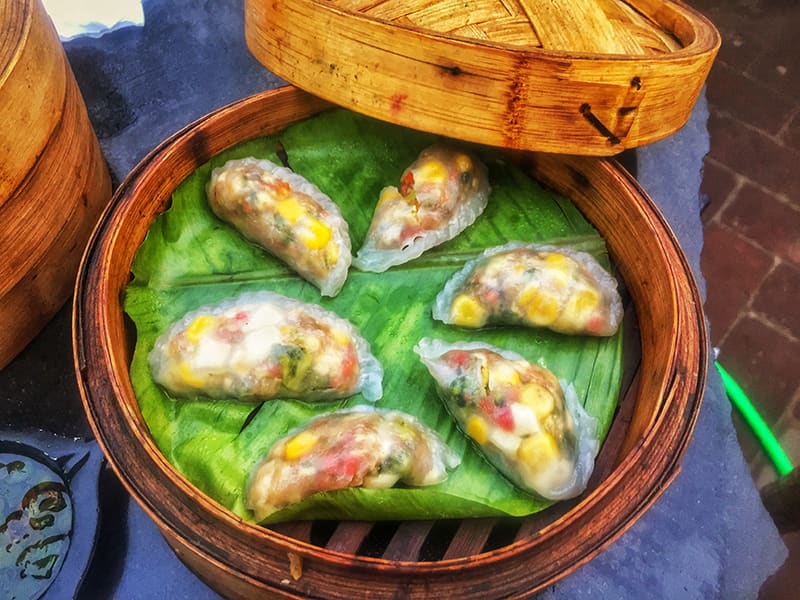 On our way to food nirvana, our next stop was a healthy dose of some fresh veggies and what better way to enjoy them than in the form of our favourite dimsums? We ordered their Assorted Vegetable Dimsums and they were exactly how we envisioned them and more! Served in a bamboo box, the dumplings were glistening & looked like the stuff of our dreams. We loved the delicate covering that broke apart as we took the first bite which then gave way to an explosion of flavours in our mouths. The combination of these delicate dimsums with some Asian inspired sauces will make us keep going back for more!
Price | Rs 190
5. Sshanghai Chicken Dumpling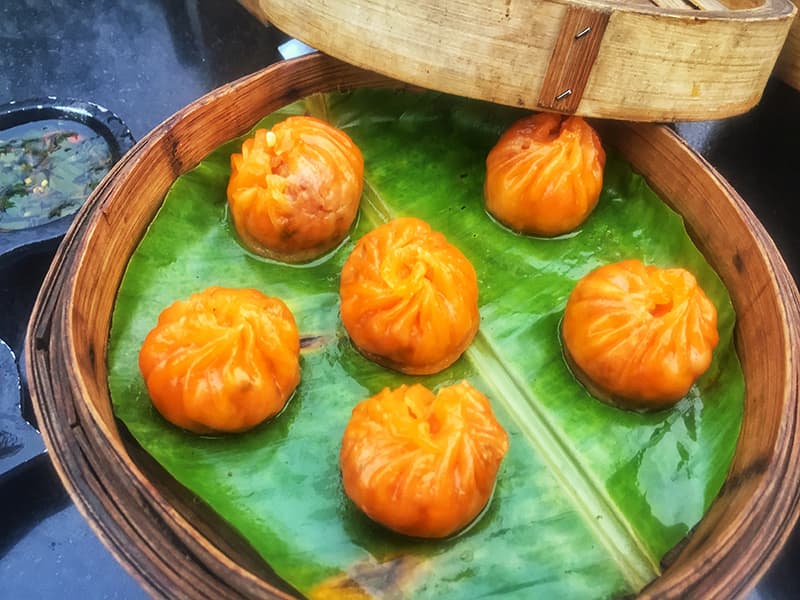 A quick look at Freedom Roost's menu & their unique Sshanghai Dumplings will defo catch your eye! Served in a bamboo basket, these glistening dumplings had an orange glow that made them all the more attractive to us. The soft and fresh dough along with the moist and flavourful chicken made the dumplings a delicious & yummy dish. We highly recommend these yummies for your visit to Freedom Roost!
Price | Rs 290
6. Parda Chicken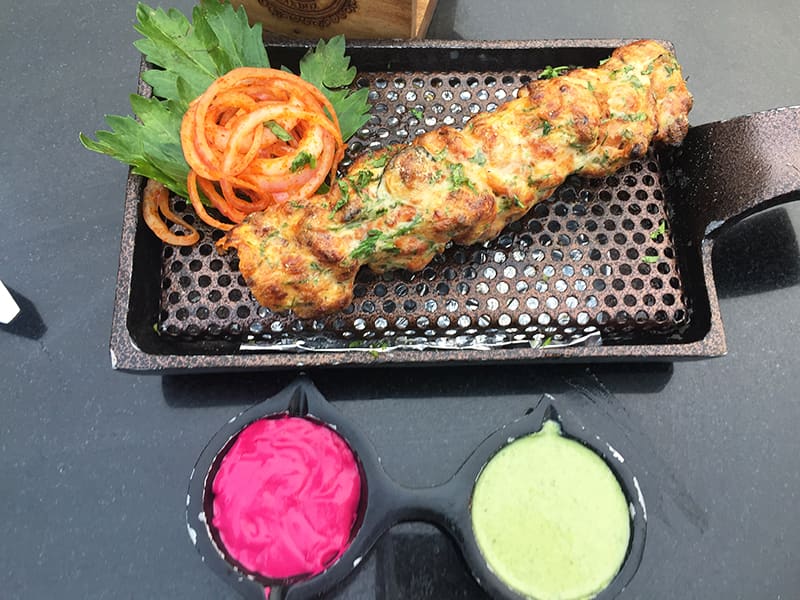 Our inner Indian is always craving some spicy and masala loaded dishes and for this reason, our next pick was the Parda Chicken. Served on a quirky grill based dish, the chicken was colourful with the presence of tons of spices and flavour. Along with it were two sauces and a side of our favourite ring onions & some fresh herbs. Our favourite part was the tangy yet yummy sauces and the herby chicken that truly made this dish a winner for us!
Price | Rs 290
Our experience at Freedom Roost was most definitely a unique roller coaster ride, one that we enjoyed to the fullest. The ambience appealed to the bike lover in us as this eatery is located inside the Harley-Davidson showroom! The food was a delight & our taste buds experienced nirvana. We highly recommend Freedom Roost to all you foodies, whether you're an experimenter or an established foodie, we're sure you will find your space here! 
Where | Freedom Roost - A-16, Harley-Davidson, Mayapuri
Call Them | +91 7838 168 555
Timings | 12 Noon - 1 AM
Meal For Two | Rs 1,200
Check Out Their FB Page | https://www.facebook.com/FreedomRoostDelhi/