Delhi
7 Things We Bet You Didn't Know About The New Aqua Metro Line!
After a year of hard work and successful trials, the Aqua Metro Line connecting Noida's Sector 71 and Depot is all set to be launched and we can't keep calm about it! This new corridor is all set to cover 21 stations and will be inaugurated by Mr Narendra Modi REAL SOON. And knowing well enough how this new metro is indeed a blessing for all the commuters, we present to you the lesser-known facts about the Aqua Line. Read on!
1. Aqua: The Eco-Friendly Colour!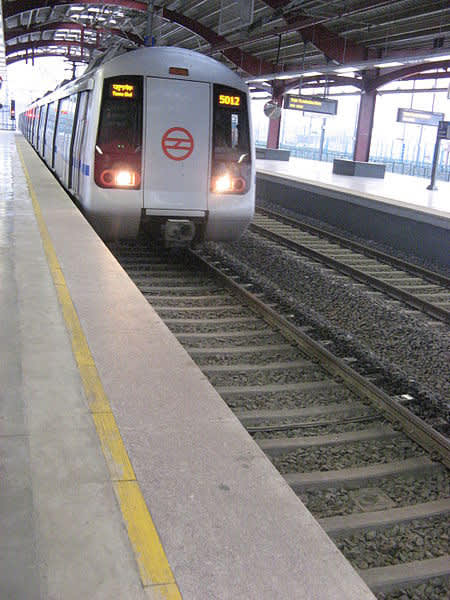 Metro, our daily medium of travel, is famous for their various hues of lines. From yellow, red, blue to pink, magenta and orange, we've had it all. The upcoming Aqua one is the newest addition to the list. The word aqua means water and is an eco-friendly colour and that's exactly what the NMRC wanted to portray. Go Aqua!
2. Separate Metro Cards?!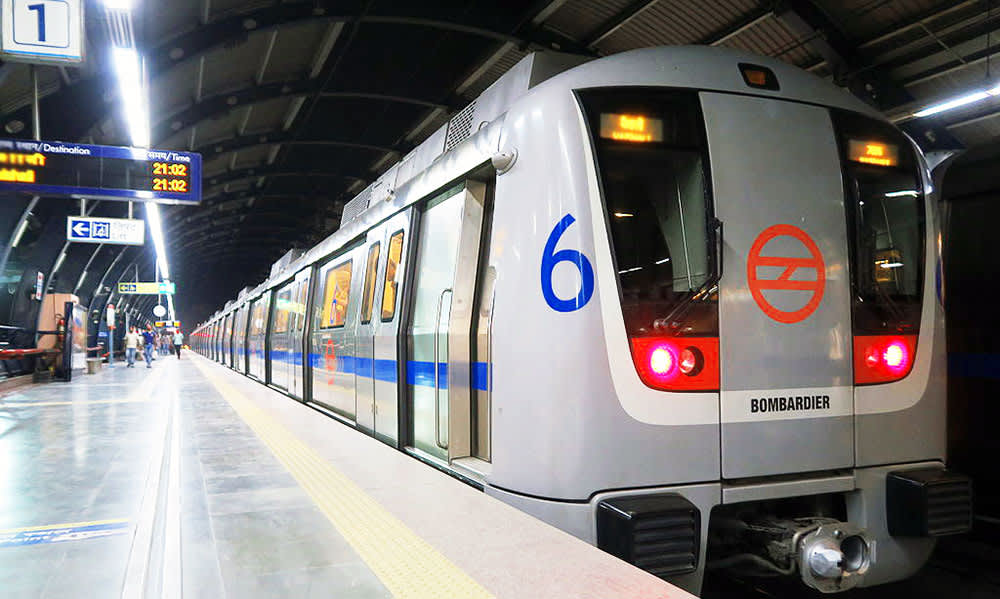 This new metro line has an exclusive ticketing system which involves paper tickets with scannable barcodes, how cool is that? This might break the hearts of many but our old blue cards can't be used on this route and this involves buying new tickets/tokens when you switch from blue to the aqua line. But heyyy, NMRC is on its way to launch smart cards called 'acome' for metro and bus travel in Noida and with these cards, you'll be able to pay for parking and for shopping at the metro stations too!
3. Did We Hear 'Express Trains'?!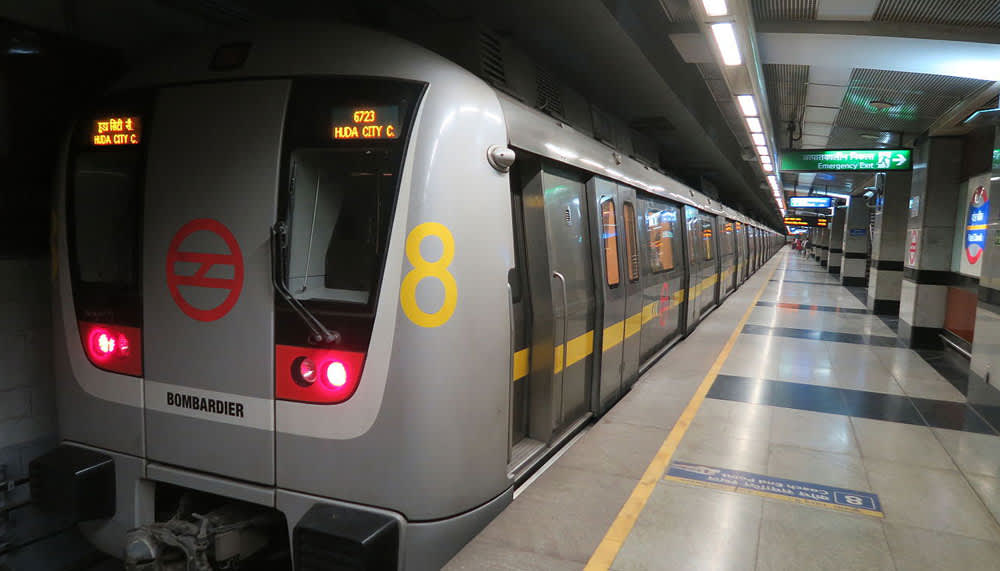 Our excitement has increased manifolds because of this new metro line and you know what's adding up to it? Quicker and shorter travel time! Yes, you've heard it right, Aqua line will run its express trains during peak hours for the convenience of office-goers and commuters and will skip certain stations that'll help us all save some precious time!
4. A 300 Metres Long Walkway!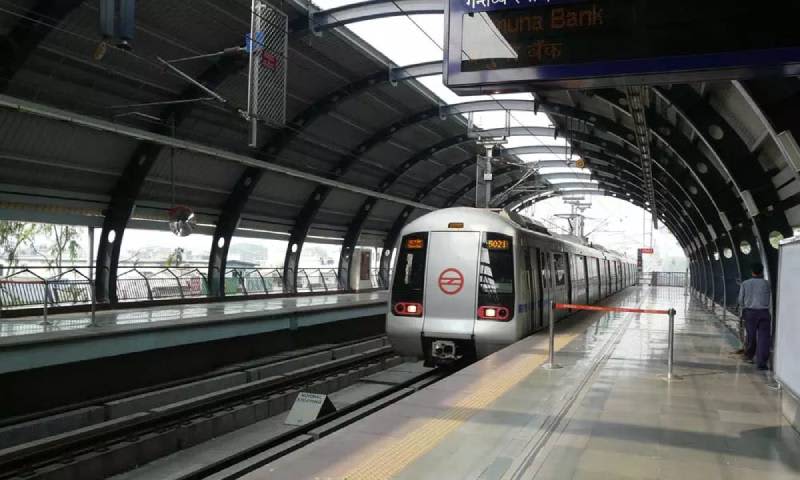 The NMRC is planning to build a ground walkway to make the entire process of switching metros easier and comfortable for passengers. This 300 metres long walkway is expected to facilitate the change between Blue and Aqua lines without letting the commuters exit the metro station. Pretty neat, isn't it?
5. Free E-Rickshaw Service!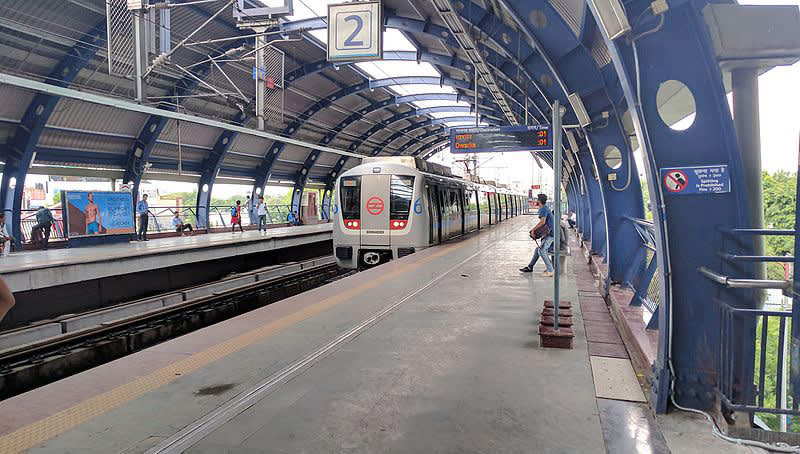 This, indeed, is the coolest (and our favourite) part of this new metro line. The NMRC has decided to start a FREE (yes, free!) e-rickshaw and golf cart services between Sectors 51 and 52 metro stations so that you guys don't have to walk a lot. We and our feet are totally loving this generous initiative and are thankful for a free and quick ride too!
6. Solar Energy For The WIN!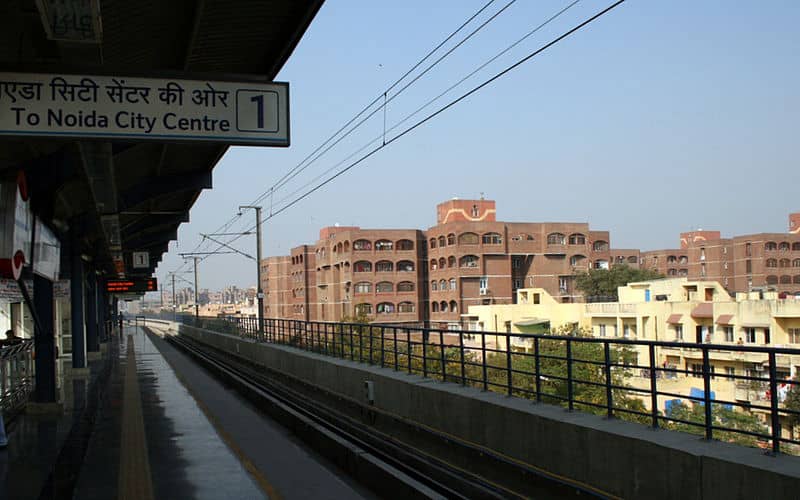 It won't be wrong of us to assume that this new metro line is all hearts for environment protection. Instead of using conventional power for the working of stations, NMRC has opted to install solar panels on the roof of Aqua line metro stations. Solar energy is not only a cheaper option of power but is highly environment-friendly as well! These panels will be put up in parking lots and on the boundaries of the metro station too.
7. Radio On The Go!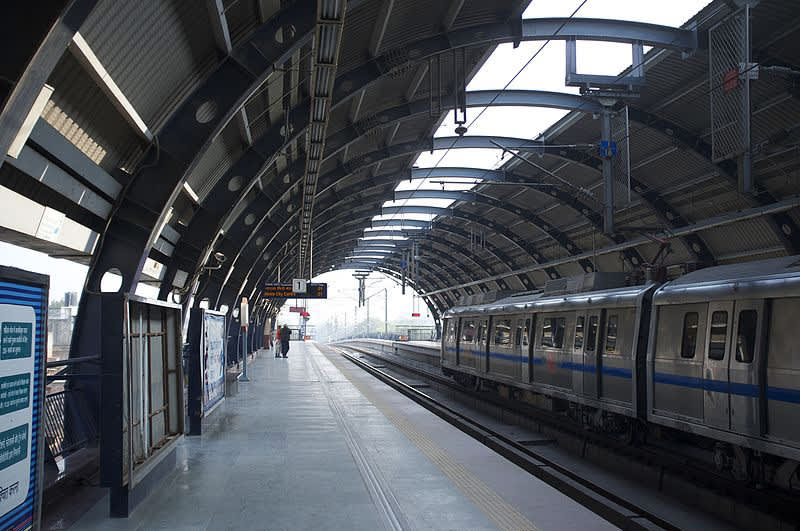 Mobile phones and earphones are a must when travelling in the metro but it seems that this upcoming line has come all prepared! NMRC has partnered with Radio City 91.9 FM to provide its commuters with some entertainment in the form of songs, announcements, jingles, interviews and updates while they wait for their metros to come. Always regretted missing your train by a second? You won't now because music is gonna keep you amused!
We're totally loving all these things about the upcoming Aqua line. All that we're hoping for now is timely service & a smooth and swift ride!