Delhi
8 Things Like Veggie Loaded Burgers & Mojitos To Try @ Drinks Break Opp. Hansraj College
Summer is here. And in this sweaty, sultry weather, we want nothing more than cool and refreshing mojitos to quench our thirst and give us a little relief from the heat! And our search for such a place led us to Drinks Break in K-Nags. Located right in front of Hansraj College, you can easily spot this place because of its pretty, blue decor.
With modern and chic interiors, this place is perfect for a post lecture chilling session. What's exciting is the menu, that is loaded with amazing drinks, burgers and waffles. We were all for chugging on some chilled and cool drinks, so here's everything we tried!
1. Ocean Mojito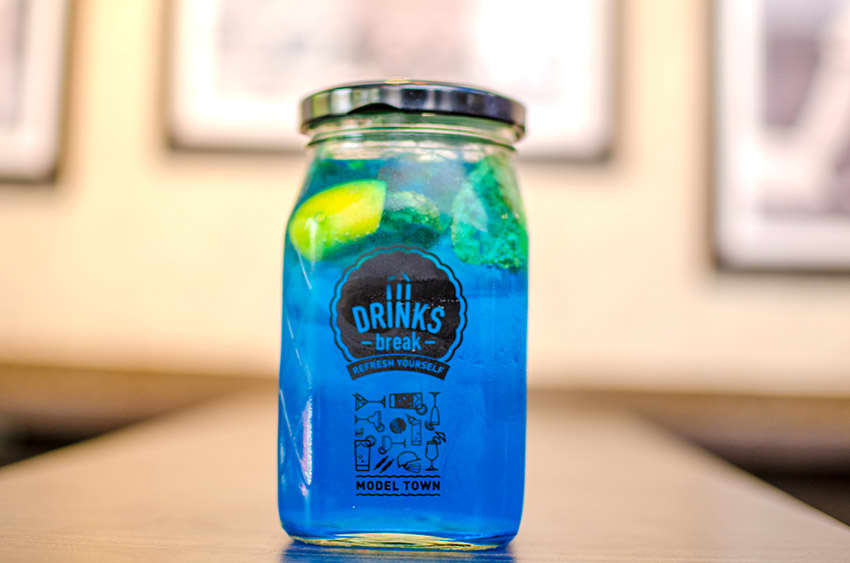 This enticing blue coloured mojito was truly a beauty! With a summery blue colour, this was one drink we couldn't wait to try. As soon as it arrived, we took a long slurp of it. Topped with lemon slices and mint leaves, this drink was every bit refreshing and Instagram-worthy! 
2. Peanut Butter-Choco Shake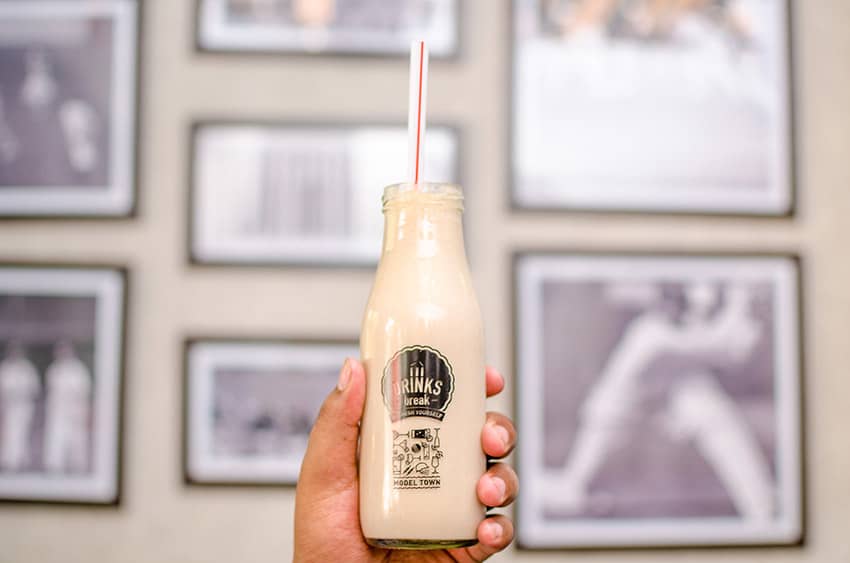 We were all for drinking something cool, so we tried a shake comprising a match made in heaven - peanut butter and chocolate. This shake was one of the best ones we've ever had! The buttery flavour that lingered on and kept us wanting more and the forever favourite chocolate flavour complimenting it just right, this shake was all this and more. 
3. Blackberry Mojito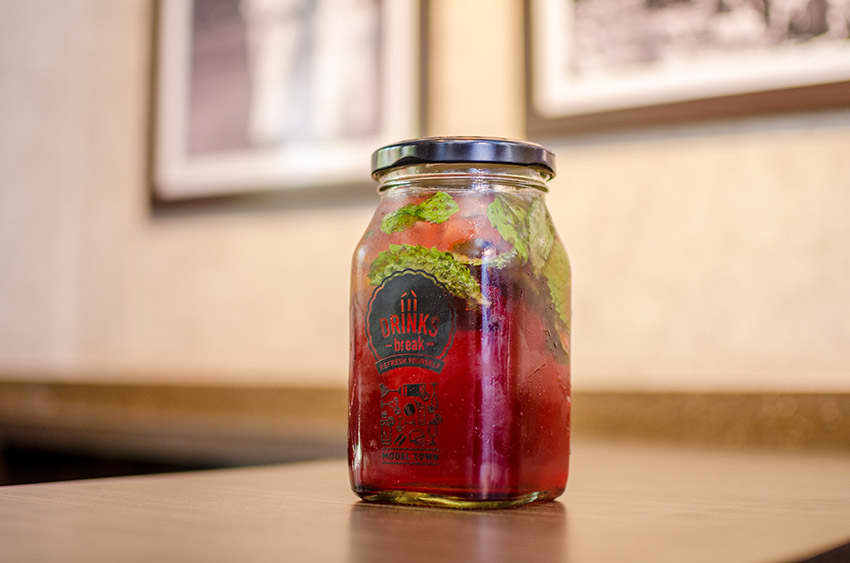 This one was suggested to us by the staff here and we're so glad that we tried it! The Blackberry Mojito here was actually red in colour and the taste caught us completely off-guard, it was that good! The mojito was earthy and fruity and that's what defined the drink for us. So the next time you're shopping in Kamla Nagar, don't forget to try it out! 
4. Coffee Oreo Shake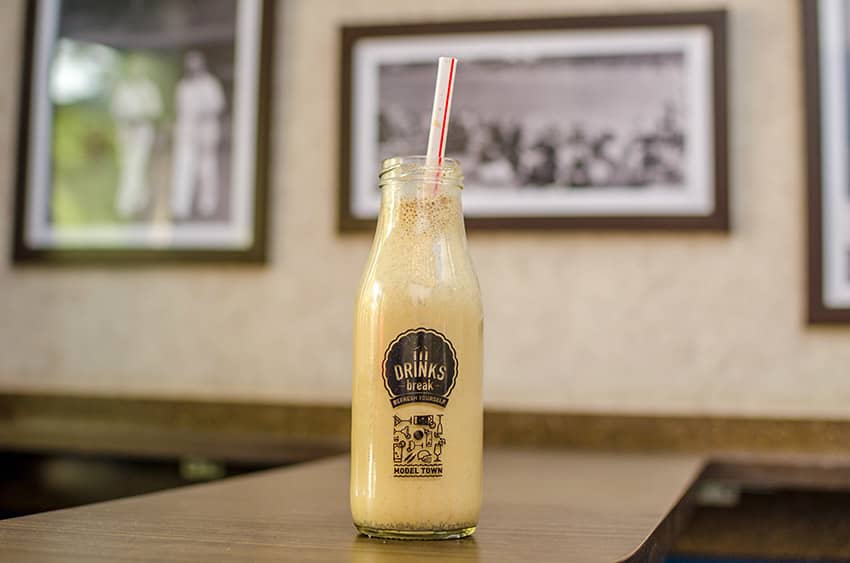 You can NEVER go wrong while ordering this yummy shake. Our never ending love for coffee made us order the Coffee Oreo Shake next and we're totally in love with it! At first, you'll like it and then you will fall in love it, one sip at a time! The flavour of coffee and Oreos does wonders and the flavour intensifies when you have this shake with a burger, so defo go for the whole combo!
5. DB Tandoori Burger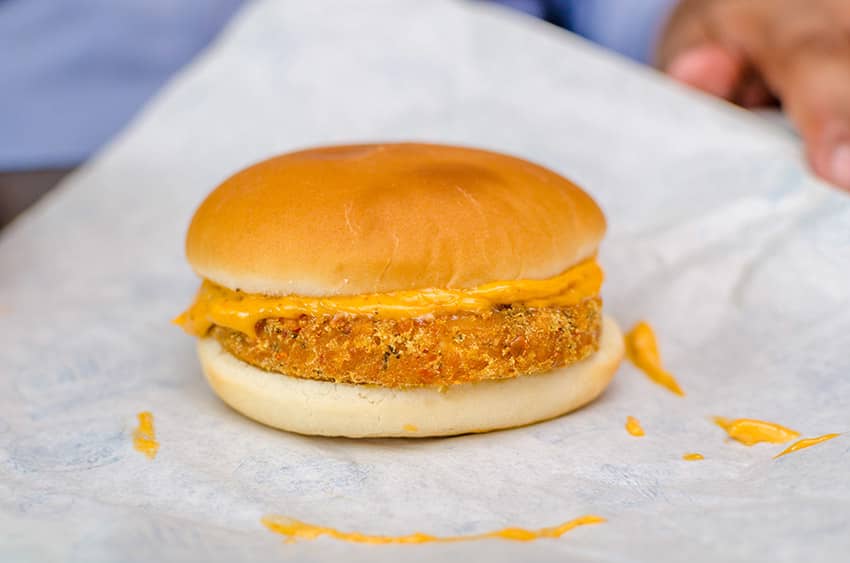 This mini-ish but fulfilling burger is for all the broke bhukkads in town! We mean it just costs 39 bucks a piece, could there be something better that this?! We don't think so! The sauces and seasoning complemented the juicy potato patty inside the burger, making it even more scrumptious. The veggies in it were crunchy and fresh - basically, don't even think of missing this one! 
6. Cheesy Fries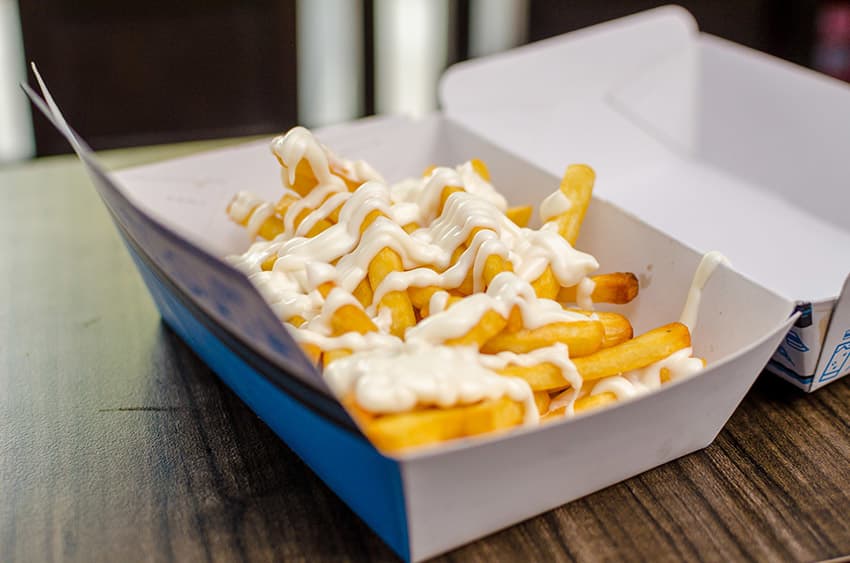 Having a burger and not ordering fries? Well, that's a crime if there ever was one! So, out of four equally tempting alternatives, we ordered the Cheesy Fries here and just as the name suggests, these fries were cheesy AF. The fries were crispy on the outside and came perfectly seasoned. So, if you wanna grab a quick bite with your shakes then these fries will be the perfect choice! 
7. DB Veggie Burger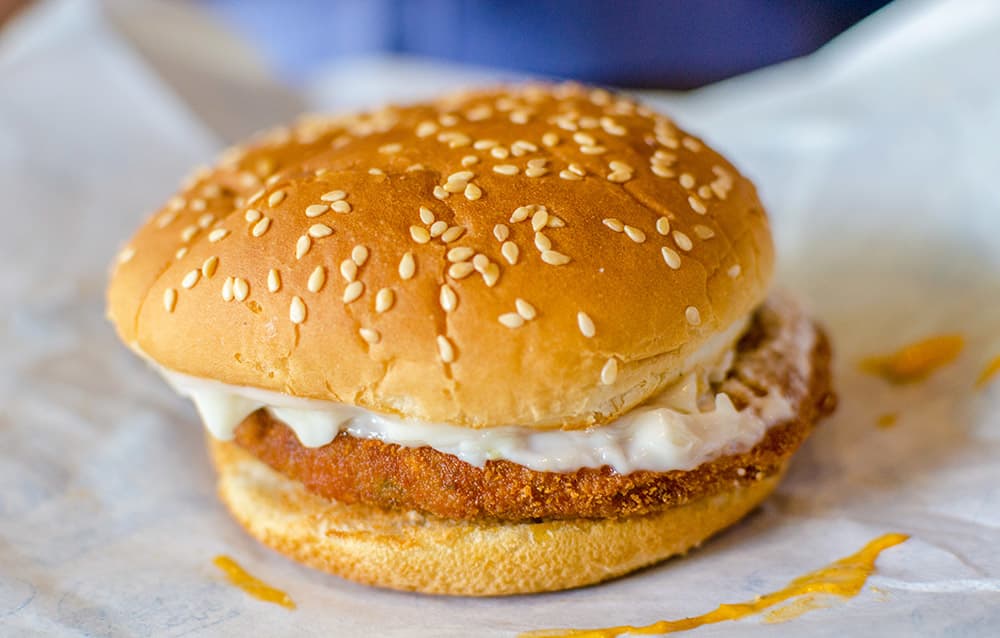 We couldn't resist trying another burger and ordered up their special and fresh vegetable loaded DB Veggie Burger! This one is perfect for all you bhukkads who are always looking for some juicy burgers. This burger was layered with cabbage, onions, tomatoes, a generous helping of mayonnaise and a delicious potato patty that melts in the mouth! In short, the burger is as scrummy as it can be and deserves a try!
8. Cadbury Gems Waffles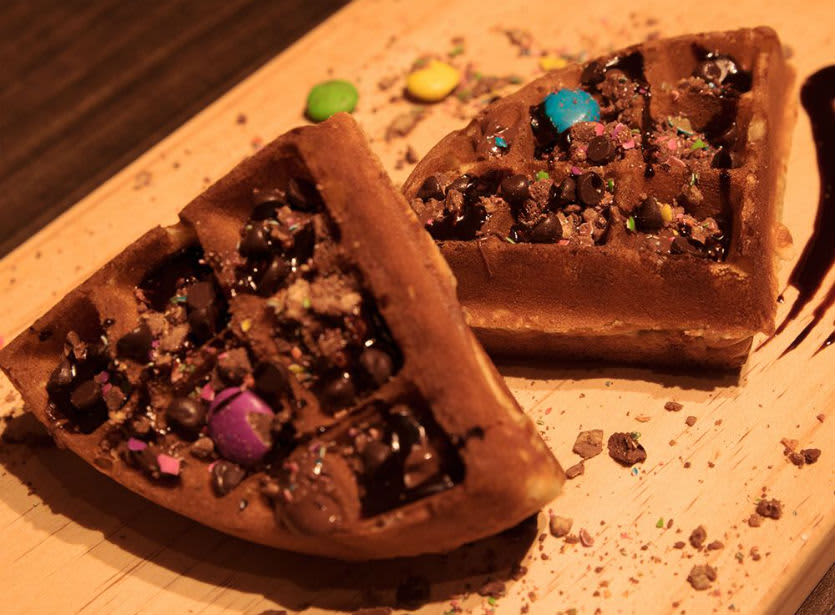 We couldn't possibly have left this place without trying out their waffles! We ordered up their  Cadbury Gems Waffles and it was all things amazing! Topped with Gems and chocochips, these waffles were perfectly crispy and absolutely yummilicious. They also have loads of other varieties of waffles on their menu, so defo check those out as well.
So, if the heat is killing you too, then drop by Drinks Break along with your friends after your classes or a shopping shesh in Kamla Nagar and just chill with these drinks! 
P.S. - You can also check out their super cool and pocket-friendly combos, where you can add fries and ice tea/mojito with your burger starting at Rs 139!
Where | Drinks Break - 5885, 28UA, Jawahar Nagar, Opposite Hansraj College
Meal For Two | Rs 400
Timings | 11 AM - 12 Midnight
Call Them | +91 8010 028 028
Check Out Their FB Page | https://www.facebook.com/drinksbreakindia