Delhi
7 Things Like 'For You Parties Must Mean Mata Ka Jagrata' Every West Delhiite Is Sick Of Hearing!
Stereotypes are easy to make but next to impossible to break. Especially when people in question are Delhiites who are well, judgemental AF, to put it lightly. We mean, we have a strict set of notions about practically everything & everyone and if you've ever lived a day in this city, then you'd definitely agree with us. Keeping this in mind, we've picked out some comments and things every person living in West Delhi is tired of hearing, check it out!  
1. "West Delhi? Oh You Mean Rajouri!"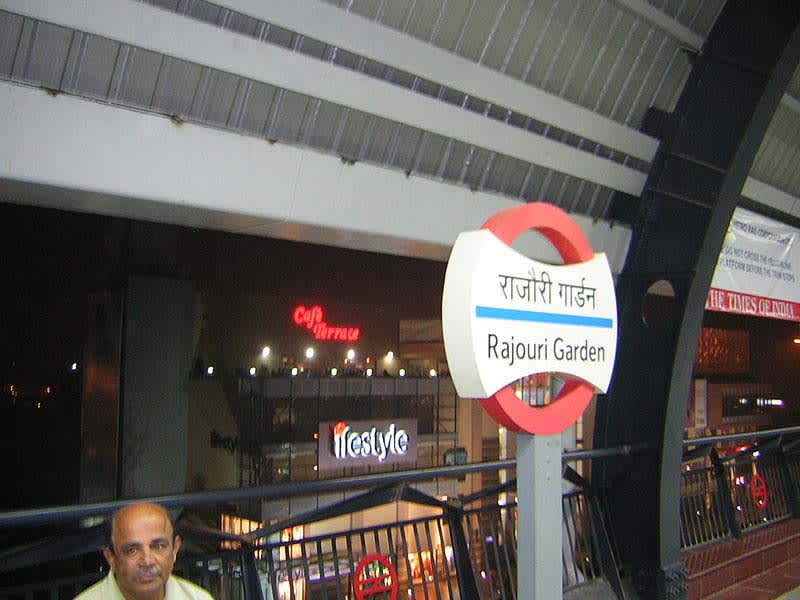 This has gotta be something every person living in West Delhi must have heard at least once in their lives. There is more to West Delhi than just Rajouri Garden, guys. We have Patel Nagar, Punjabi Bagh, Tilak Nagar, Janakpuri and lots of other amazing places, so get your facts right. Here's hoping we educated you a little about the geography of Delhi today!
2. "Such Show Offs, Typical West Delhi People!"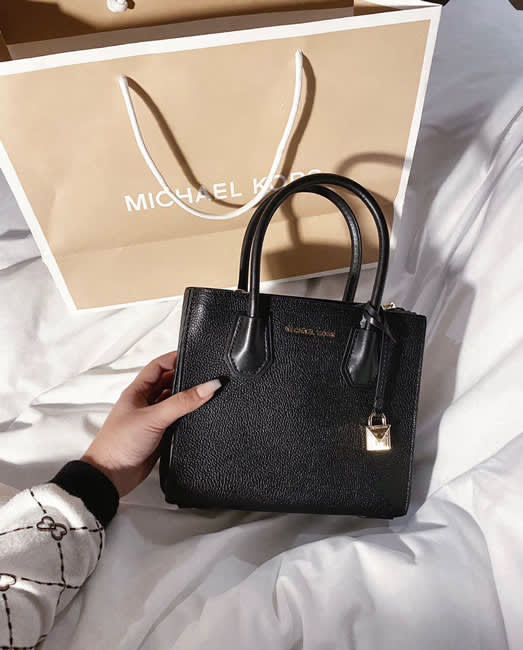 Picture Credits: _marieeriksson
Really, we're show offs? Just because we're vocal about our latest trip to Europe or the brand new Michael Kors bag that our London wale mama got for us, doesn't make us show offs at all, we're just being informative. Okay, we might be a tad bit guilty of this but hey, we aren't the only ones doing it, okay? We have it, so we'll flaunt it - deal with it!
3. "What's With All The Gaudy Makeup? She Must Be From West Delhi!"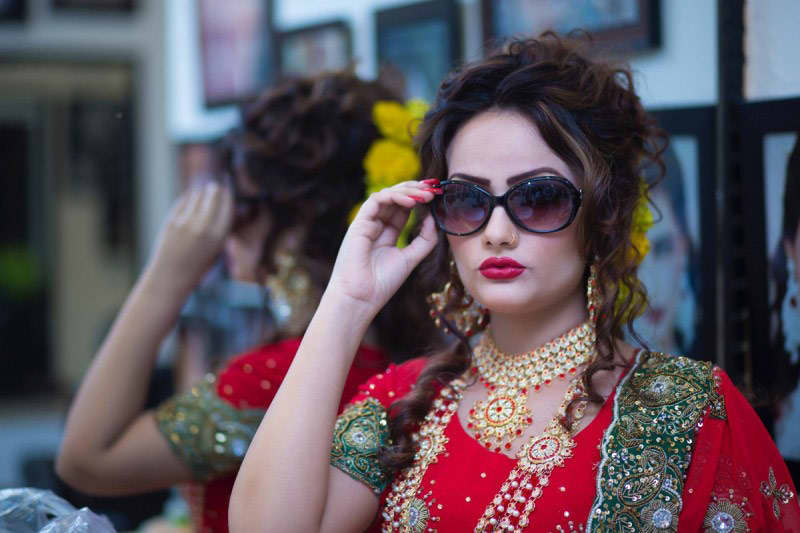 This Is A Representative Image
This is one of the most cliche and overused lines that EVERY West Delhi girl has heard and frankly, we're sick of it. Every overdressed aunty in the metro or lady on the street with gaudy makeup is deemed to be from West Delhi, we mean really? Have you seen South Delhi girls roaming around the malls in heels, all dressed up to the T? Sure we love our makeup but all of us aren't caked up, FYI!  
4. "Decent Shopping Ke Liye Toh South Delhi Jana Padta Hoga Na?"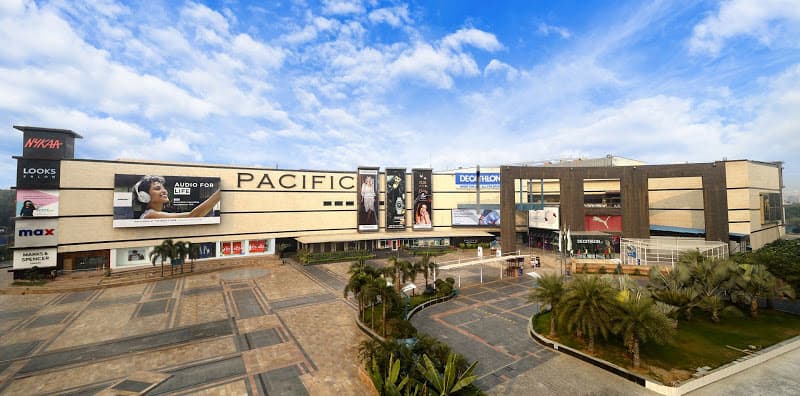 Okay, let's get this cleared up once and for all, West Delhi isn't some place in outer space that doesn't have basic metropolitan things like freaking malls, c'mon! We get that DLF Promenade, Ambience, Emporio, Select CITYWALK are all huge, great and amazing but have you ever been to Pacific in Tagore Garden? Not only is it enormous but it also has everything from Armani Exchange and Superdry to GAP, Hamleys & Zara. So no, we don't really go to South Delhi to shop, huh!
5. "You Must Carry Sanitizers Everywhere. Ugh, It's So Dirty & Crowded!"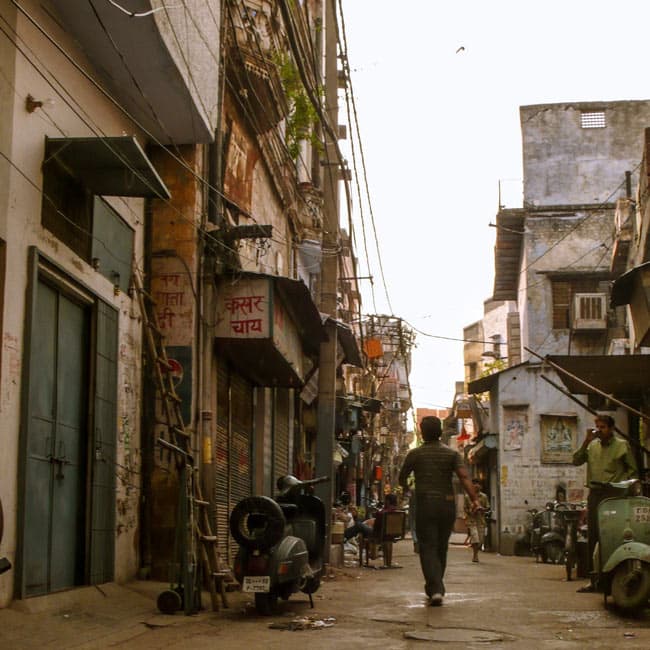 This Is A Representative Image
We get that these parts aren't exactly clean and tidy but the rest of the city ain't the epitome of hygiene either, you Delhi born and raised angrez! The city, as disheartening as it sounds, isn't exactly all clean and devoid of trash and medical problems that arise due to unhygienic conditions. So, instead of pointing out how grimy and unsanitary West Delhi is, let's try and make this city clean, thank you!
6. "You're Hosting A Party? Did You Mean Mata Rani Ka Jagrata By Any Chance (Fake Laugh)!"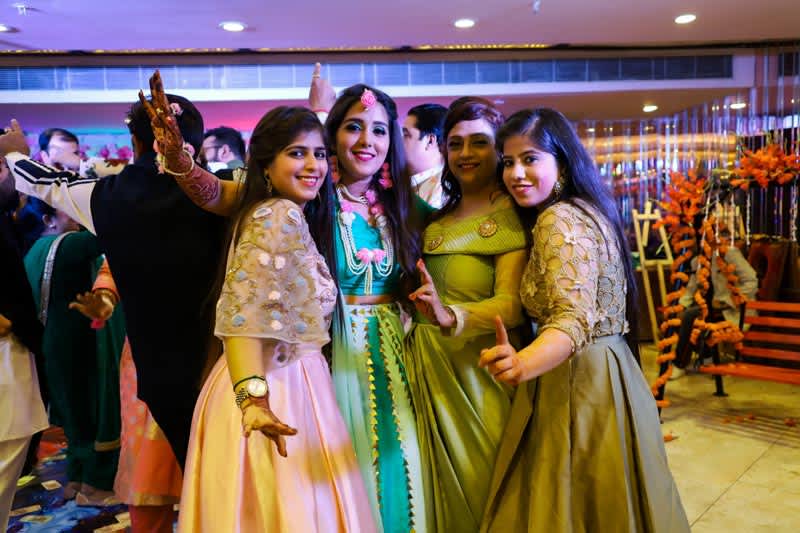 People in this part of the city are all Mata Rani ke bakht and all they do is jagrata throughout the night in the name of house party - this misconception is as irritating as it sounds, take our word for that. We just don't get this joke, what's so funny about it anyway? Yes, we host a lot of jagratas BUT we know what a real party is as well. Have you ever been to Tippling Street, Take Off Scarlet, My Bar, Headphones and tons of other kickass lounges & party places in this part of the city? Yeah, there's a world outside Hauz Khas, Gurgaon and CP, folks, go explore!  
7. "What's With The Obsession With Badshah!"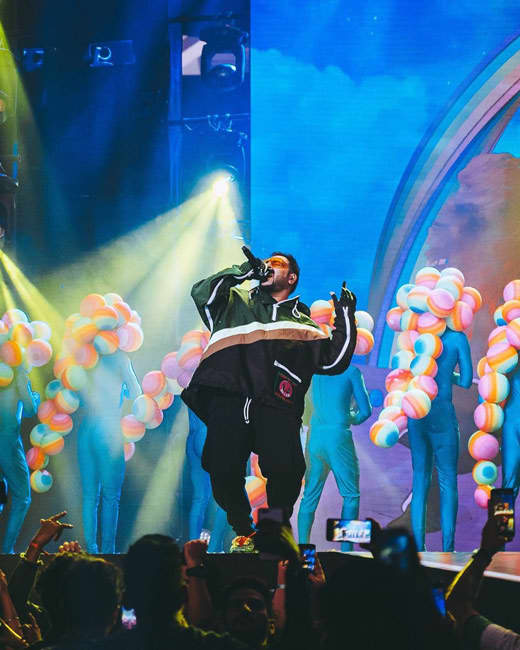 Yes, we're loud. Yes, we love to party and dance but that doesn't mean we only listen to Punjabi music, guys! Our musical choices don't depend on our geographical location in Delhi, trust us on that. We listen to Ed Sheeran, Coldplay, AR Rahman, Lucky Ali and (yes) Badshah, Guru Randhawa and more as well, we're eclectic that way. So, the next time you feel like asking this question to a West Dilli wala, do us a favour and just DON'T (drives off with Yo Yo Honey Singh blasting in full volume)!
And our rant ends here! Did we miss something? Tell us in the comments below