Delhi
6 Things From DU Swag To Shopping At Sarojini Mkt. That Delhi Has And Gurgaon Doesn't!
We all keep hearing that Delhi lacks a great many cool things that Gurgaon can boast of, but we think it's the other way around 'cause Dilli is loaded with some kick ass things that the oh-so-famous Gurgaon DOESN'T have *YASS*! Give this list a read and fall in love with Delhi all over again!
1. Slice Of Heritage @ Dilli Haat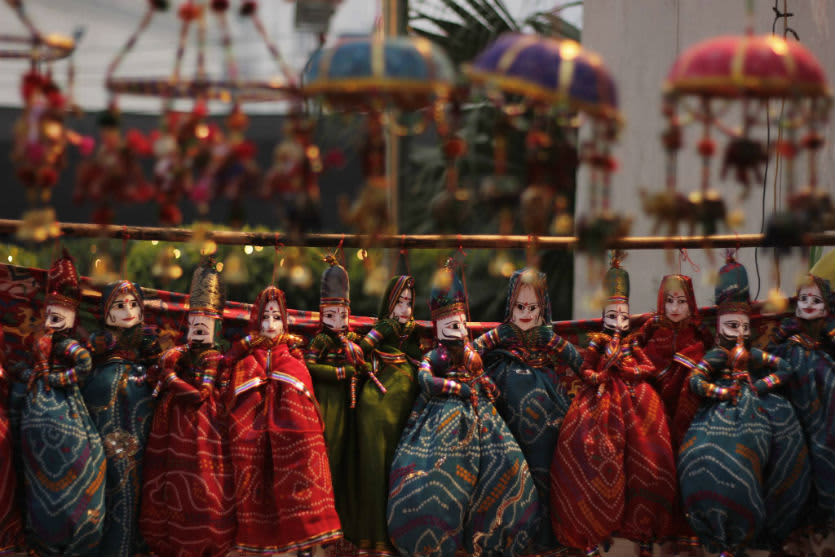 If handcrafted jewellery and apparel makes you swoon then Dilli Haat is where you need to be! This place has stalls from various cities and states of India that will surely give you a taste of the rich craftsmanship and heritage of our country! With loads of irresistible silver jewellery, hand-embroidered sarees and leather bags that lure you in with their understated elegance and easy charm, it's no secret that it's easy to overshoot your budget at this place *happy grins*.
Where | Dilli Haat - INA, Janakpuri & Pitampura
Timings | 10 AM  - 9 PM
Call Them | +91 11 2731 7663
Check Out Their FB Page | https://www.facebook.com/Dilli-Haat-148459571885385/
2. Charm Of The Beautiful Qutub Minar, Lotus Temple & More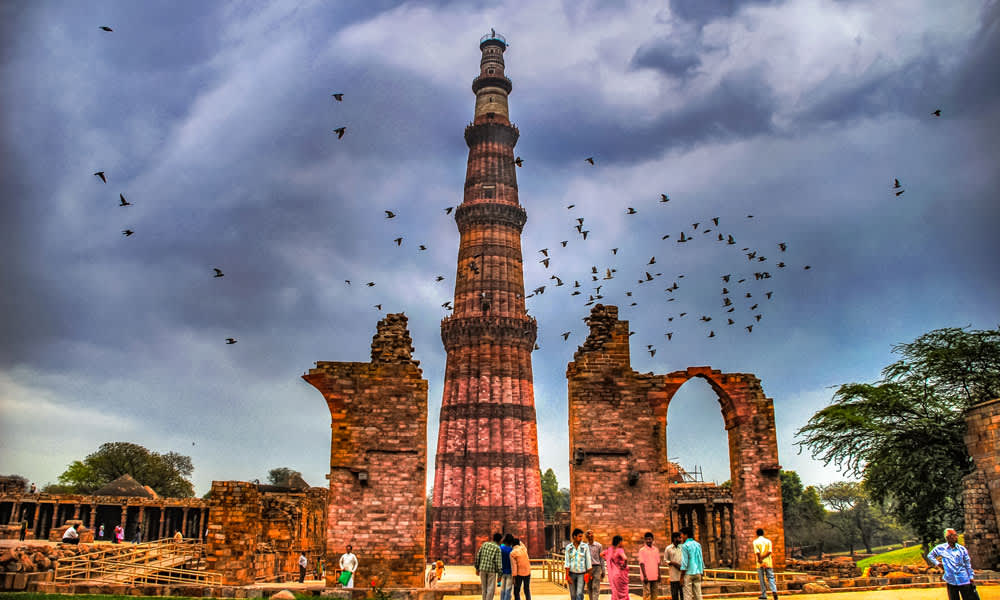 Red Fort, Qutub Minar, India Gate, Lotus Temple, India Gate, Akshardham & so many more monuments, they all stand tall in Delhi and NOT in Gurgaon *sly smirk*! We Dilliwalas are surely proud of these architectural gems that make this city what it is. 
3. Leisurely Strolls In The Lush Lodhi Gardens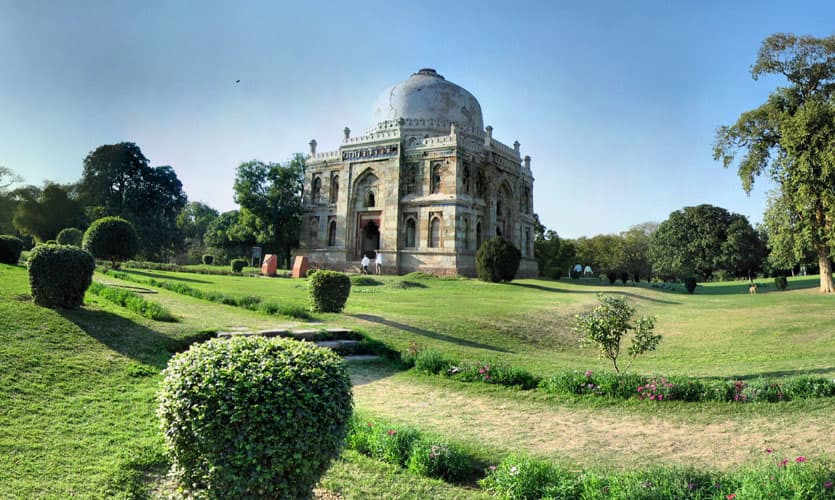 Gurgaon waasis may have Leisure Valley and other small parks but feeding the ducks and watching the sunset while taking a walk in the Lodhi Gardens is something they surely miss out on! We mean, Delhiites have never-ending options like Nehru Park, Garden of Five Senses, Mughal Garden, Deer Park and so many more where we can just lounge around and enjoy the serenity.
Where | Lodhi Gardens - Lodhi Road, Lodhi Estate
4. The Fun Of Street Shopping @ Sarojini Market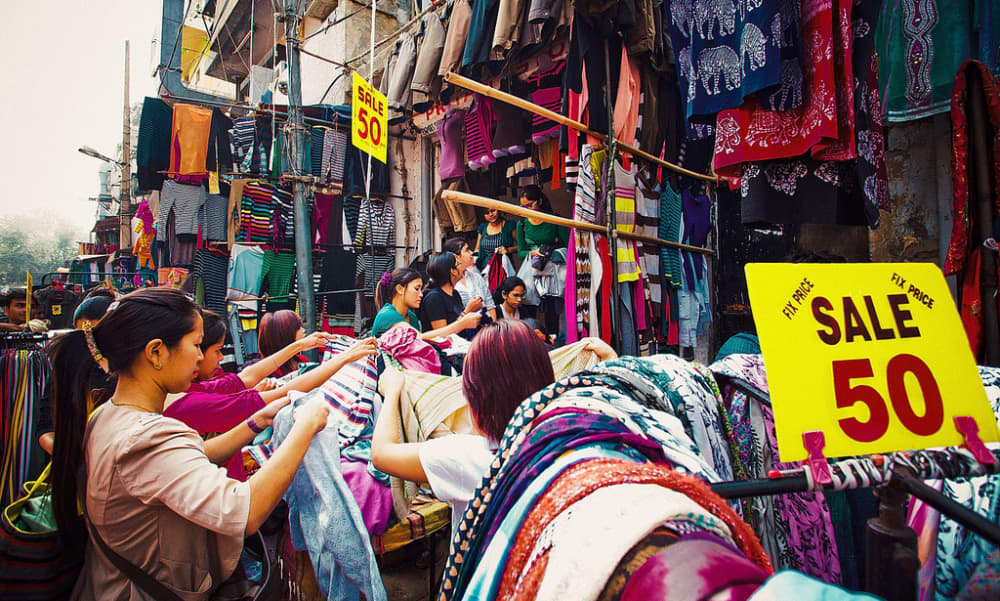 Sarojini Nagar has been giving us major #ShoppingGoals since forever and trust us Gurgaon wallo, no shopping mall or centre can ever match up to the experience of shopping at this amazing market! Be it the always broke college kids or the I-need-new-clothes-everyday kinda ladies who absolutely love to shop, Sarojini Nagar Market, Janpath, Kamla Nagar Market and the M-Block Market are nothing less than shopping havens to them. From bags to cute shoes to funky boho accessories, these markets are always stocked up with all the latest fashion fads! 
5. Catching All The Action Live @ JLN & Feroz Shah Kotla Stadium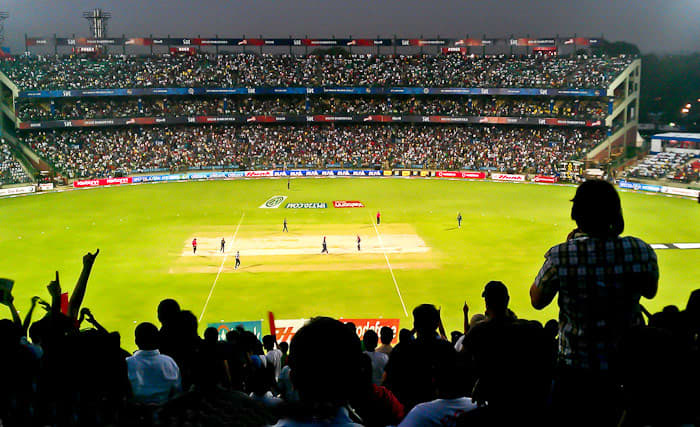 We know that Gurgaon has some great stadiums but they definitely don't match up to the Jawaharlal Nehru & Feroz Shah Kotla Stadium levels! We mean have you ever heard of an international ODI between India and Australia happening in Gurgaon? See our point now? *Wink, wink*. 
6.  The Swag Of Delhi University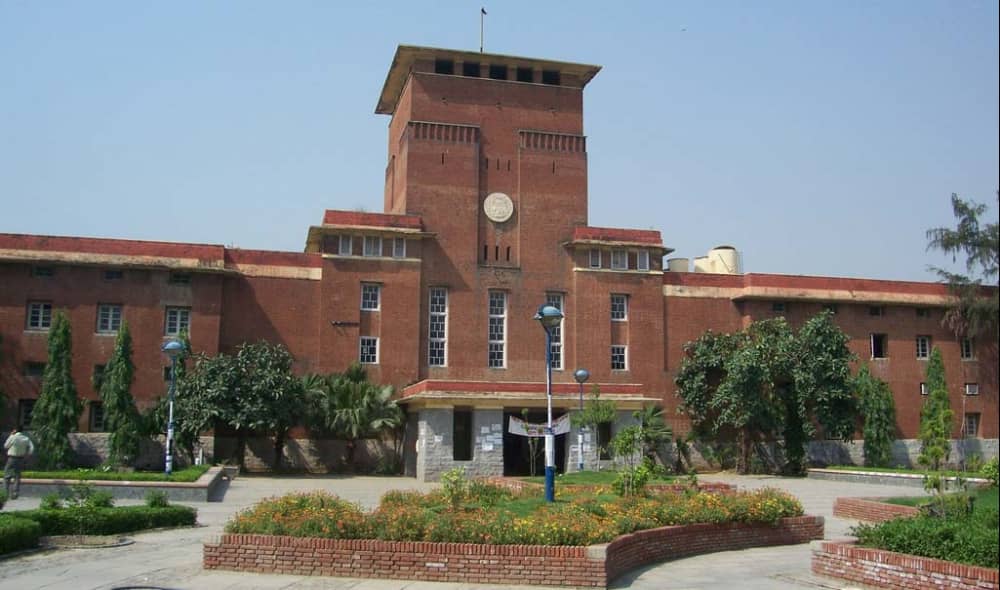 Dilliwalas have Delhi University, which is undoubtedly one of the best universities in the country *raising an imaginary collar*! In addition to offering world class education, DU stands proudly at the top when it comes to hosting annual fests, recreational activities, annual trips and obviously the amazing canteens *#BhukkadForever*!
So all ya Dilliwallo, looks like the city still has a lot in store for you!