Delhi
7 Things APART From Food Like A Kids' Zone & Trampoline To Check Out @ Horn OK Please!
Delhi's Happiest Food Festival, Horn OK Please, is here and we couldn't be more excited! And since it's a food festival, delicious items will be available in abundance but here, we'll be telling you about the cool things apart from food that we're totes looking forward to @ H.O.P. 4.0. Read the list below to know all about them!
1. An Experience Zone Ft. Bull Riding, Trampoline & More!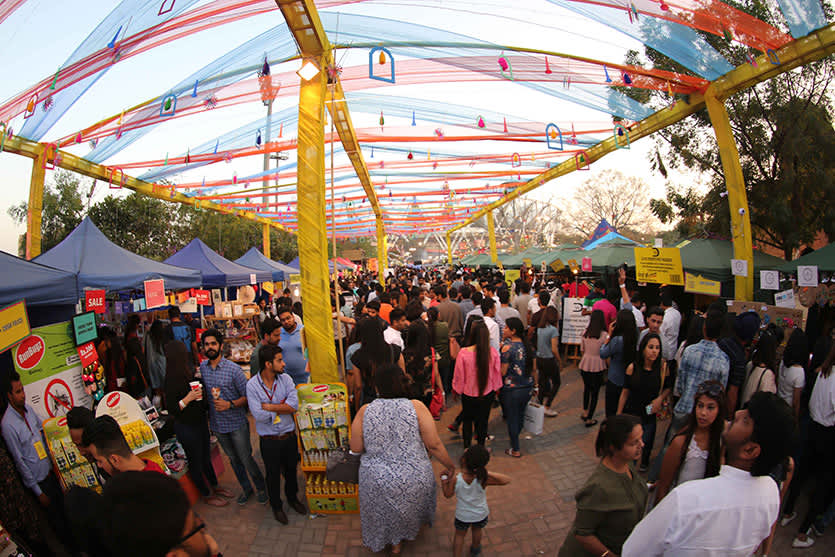 So, this one will find a place at H.O.P. for the very first time and we're already happy dancing because this zone will have exciting activities like trampoline, skateboarding, bull riding and our favourite segway rides as well. So, you better come ready to challenge your pals!
2. A Kids' Zone For Your Tiny Tots To Play In!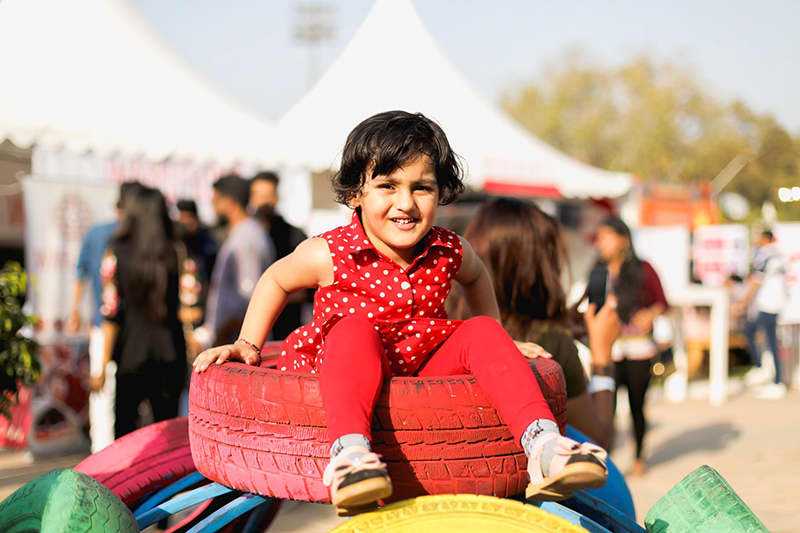 And since Horn OK Please is loved by one and all, we're sure you'll head here with your li'l munchkins to slurp on those yummy popsicles and wolf down irresistible waffles but there'll be a surprise for them this time. The event will have a Kids' Zone which will basically be a play area with cutesy swings and rides for your kiddos to have a great time!
3. 25+ Homegrown Artists & Bands Rocking It Out!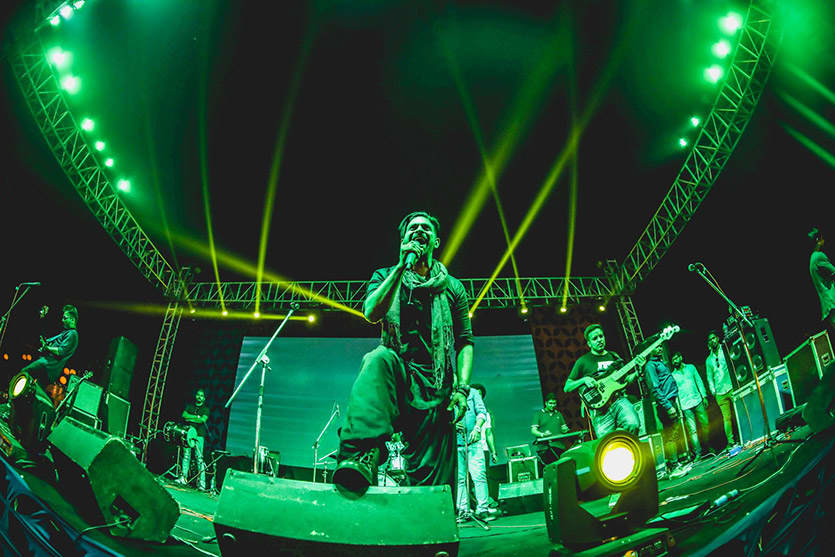 No festival is ever complete without some happening music and what's better than live performances, right? So, to soothe your work-weariness away, Horn OK Please 4.0 will have a RAD line up of over 25 homegrown bands and artists, to celebrate music at its best! 
4. A Quirk Bazaar With Boho Jewellery, Apparel & More!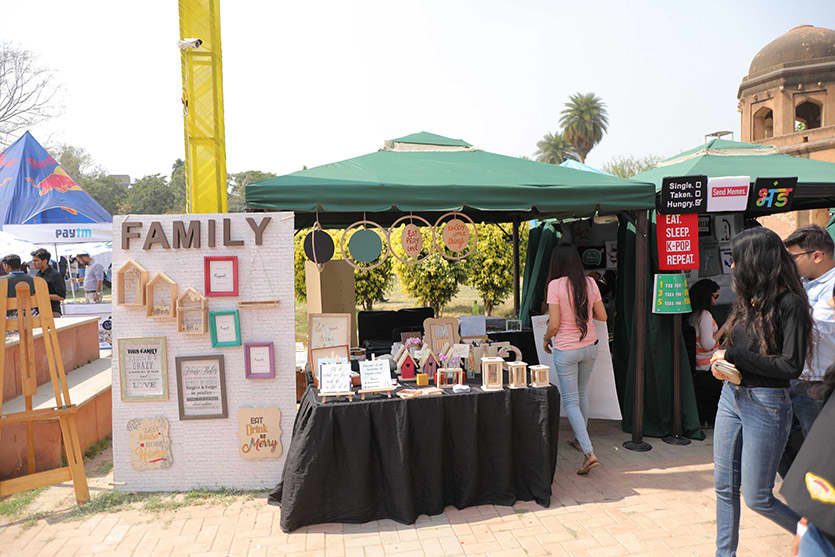 And because being unconventional is the spice of life, the ever-popular Quirk Bazaar will also be a part of this event which will feature offbeat products like hand painted sneakers, quirky earrings, cutesy stationery and loads more for you to snag! 
5. Awesome Weather & Plenty Of Outdoor Seating To Chill At!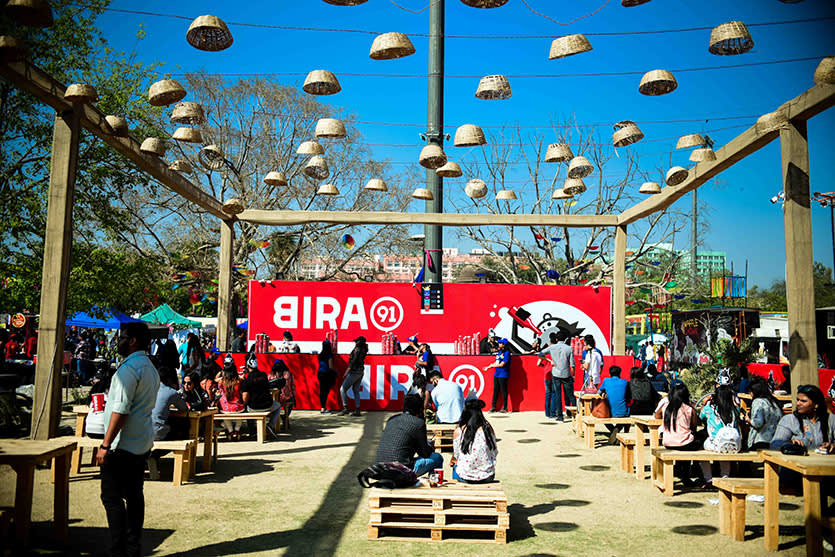 Since the event is taking place in November, the weather's going to be on our side (28 perfect degrees Celsius) because mid-November implies pleasant sunny days when you can make the most of the outdoor seating area and breezy evenings that'll be perfect to gorge on those piping hot kebabs with a chilled beer in hand!
6. Caricaturists & Men On Stilts Prancing Around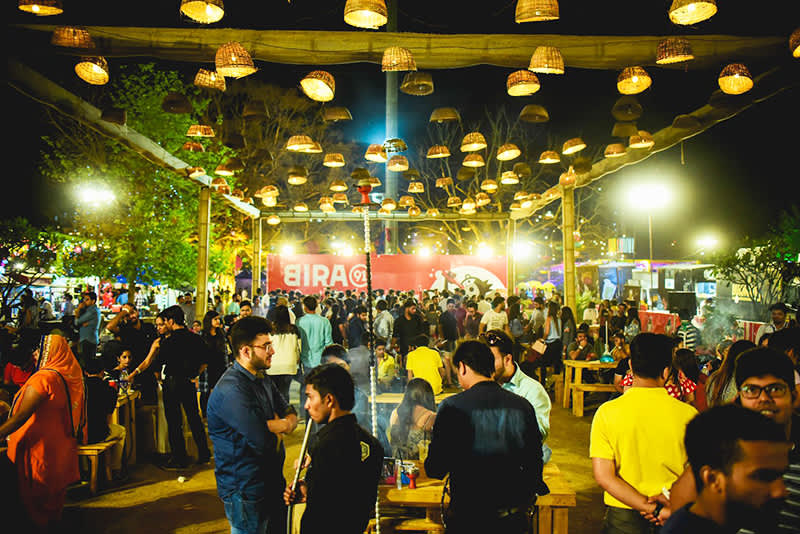 And just because this event is keen on making us go WOAH, some talented caricaturists will also be called in who'll help you capture and cherish your fun moments with their funny creations. Also, there'll be those stilt men prancing around to give you the perfect festive feels (just think of all the Boomerangs you'll get to make!)
7. CRAZY AF Deals On Drinks
Just when you thought we forgot about the most important thing, we'd like y'all to know that there'll defo be some crazy and boozy deals here, woohoo! Just like last time's BOGO offers and happy hours on beer, we're looking forward to more such deals this time around too!
So, it's time you plan your visits to the fest because you absolutely CANNOT afford to miss India's largest modern day food festival. And stay tuned for more deets on the cool deals, vendors and loadsa more!
When | Friday - Sunday, 16th - 18th November
Where | Gate No. 14, Jawaharlal Nehru Stadium
Timings | 12 Noon - 10 PM
Book Your Tickets Online Here | https://goo.gl/XjJ86Y
RSVP On FB Here | https://www.facebook.com/events/245810259611541/