Delhi
10 Super Fun Things You NEED To Do In The City To Make The Most Of This Winter Season
If you ask a true-blue Dilliwala, what's their favourite weather in this city, we're sure you'd get a unanimous answer - WINTERS! Everything about this season makes you want to put on a huge smile on your faces and just enjoy it to the fullest. And to help you make winters even more splendid, we have listed out everything you need to do to make it super fun!
1. Plan A Picnic At Sunder Nursery By The Lake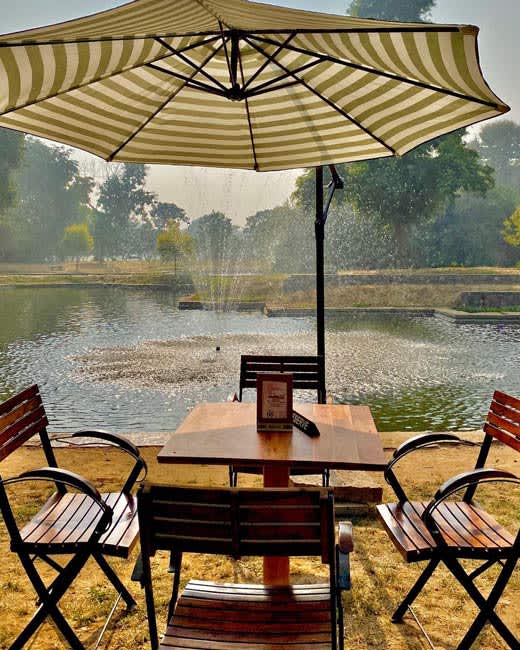 Picture Credits: outsideeworldd
A picnic under the warm sun in these chilly winters with a splendid view? Yes, please! Sunder Nursery is a must-visit if you're looking to lay back and relax or have a heart to heart with friends and family. You can also stroll along the walkways and check out the lifestyle market here every Sunday by Earth's Collective. 
2. Go For An Early Morning Cycle Ride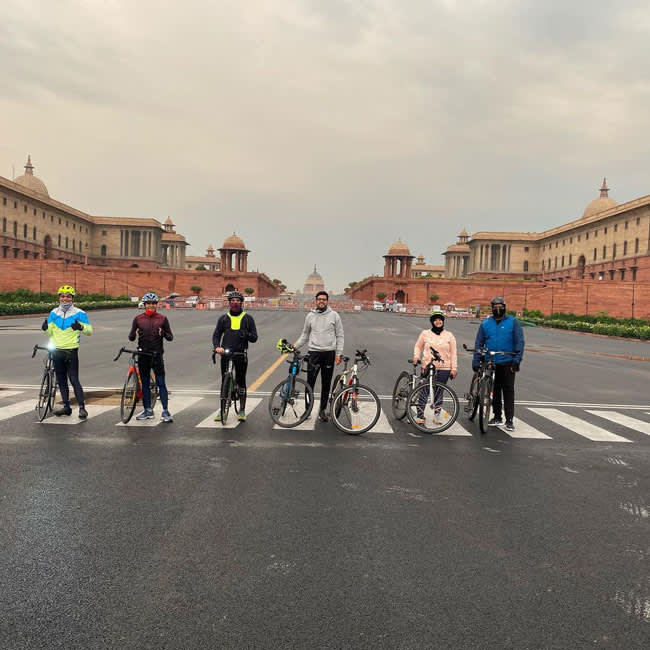 Picture Credits: avenuecyclingnetwork
Cycling has become the new cool way to exercise and come morning, you'll witness scores of people out on the streets of Delhi on their cycles, enjoying the early morning sun stream down. The Ridge Area, as well as Rashtrapati Bhawan and Lutyens Delhi, are some of the popular cycling spots. So get out of bed and go for an early morning ride and maybe grab some breakfast on the way back! 
3. Enjoy A Campfire Hot Chocolate Or Dig Into Chocolate Fondue At Colocal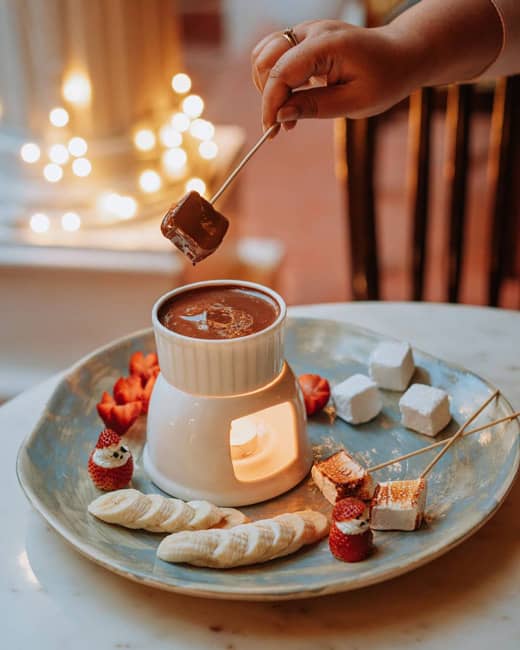 Hot chocolate is THE best part of winters so a glass of this thick creamy drink is a must during winter bonfire nights. And, Colocal, the new fave in town has further taken chocolate coma to the next level with their delish Chocolate Fondue, that's made with housemade marshmallows, 55% dark chocolate and seasonal fruits. This delight is perfect for indulgence after a fulfilling brunch, so take bae here for a date and guzzle down this heavenly drink TODAY!  
Where | Colocal 'The Cacao Artisans' - Dhan Mill Compound, Chattarpur
Timings | 12 Noon - 10 PM
Call Them | +91 9310 524 620
Check Out Their FB Page | https://www.facebook.com/colocalchocolates     
4. Explore the Lanes Of Majnu Ka Tilla and Feast On Laphing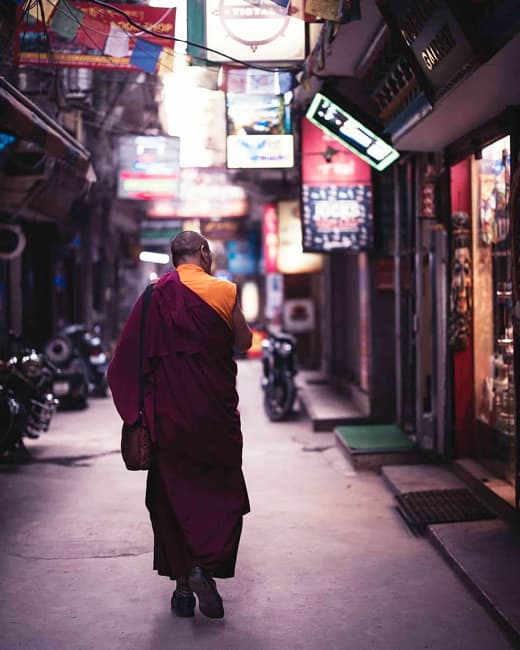 Picture Credits: majnukatila
Majnu Ka Tilla is awash with things you HAVE to do if you're here for a vacation or new to the city. You absolutely cannot miss out on walking down the streets here and taking in the culture. A little slice of Tibet is what'll greet you, with the smell of incense wafting from the Buddhist monastery mingled with the delish smell of mouth-watering food. Try the scrummy Laphing or go and grab the latest outfits at great prices! 
5. Indulge In A Food Binge Session At Chandni Chowk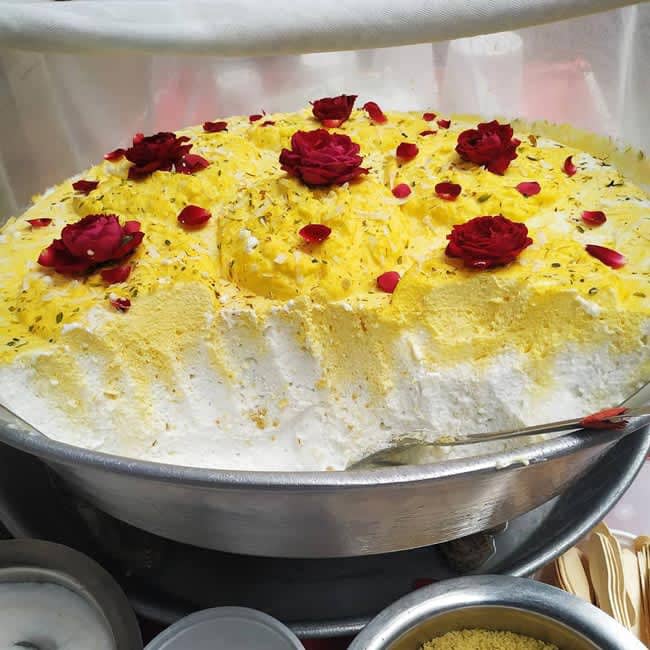 If you've been living in Delhi but haven't yet tried the finger-licking food at Chandni Chowk then what have you been doing? Start off your day with the incredible Bedmi Poori & Nagori Halwa for breakfast from Shyam Sweets, gulp down Nihari Kebabs at Haji Shiroo Ki Nihari Dukan and end the day with a plate of Khurchan or Daulat Ki Chaat, a winter speciality, here! Drooling? Well then head over for a foodie fest, ASAP!
Where | Chandni Chowk, Old Delhi
6. Go On A Photography Trail At Lodhi Art District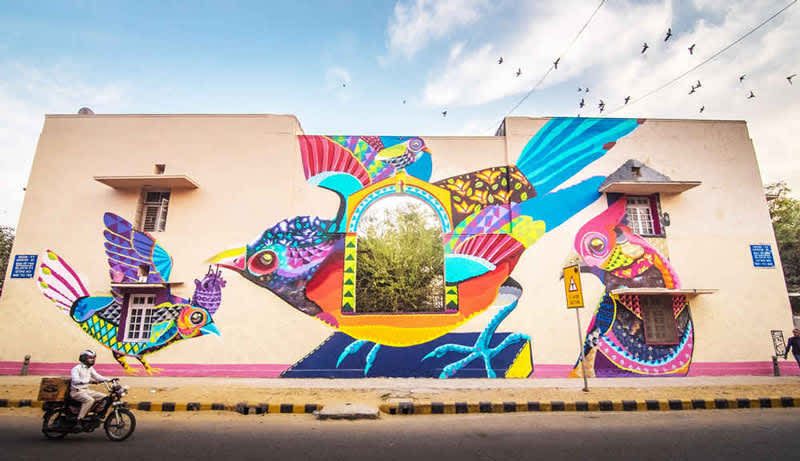 Lodhi Gardens is where art meets the streets. This area is the perfect spot to go on with friends and click those Insta-worthy photos. An Initiative started by St+Art India to create murals in the city from 50+ Indian and International artists. This entire district is a vision that'll leave you spellbound, so drop by this winter with friends and get clicking! 
Where | Lodhi Art District - 261, Block 15, Lodi Colony
7. Take A Walk Around The Lodhi Gardens In The Sun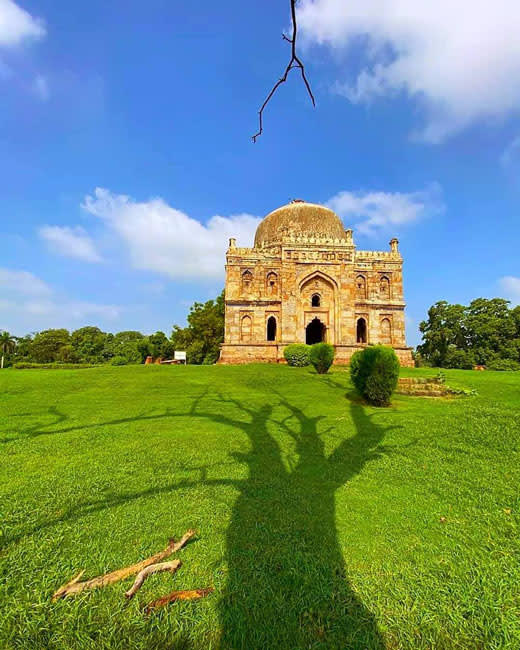 Picture Credits: /insta.manishbhatnagar/
One of our most favourite things to do in winters is to walk around a park and soak in the sun! And if you think along the same lines, then Lodhi Gardens is the ideal place for you to head to. Drop by here for a perfect winter picnic with your fam or just pick your fave novel and spend an afternoon here just unwinding under the sun!  
Where | Lodhi Gardens - Lodhi Road, Lodhi Estate
Timings | 6 AM - 8 PM
Call Them | +91 11 2464 0079
8. Book A Local Airbnb For A Weekend Staycation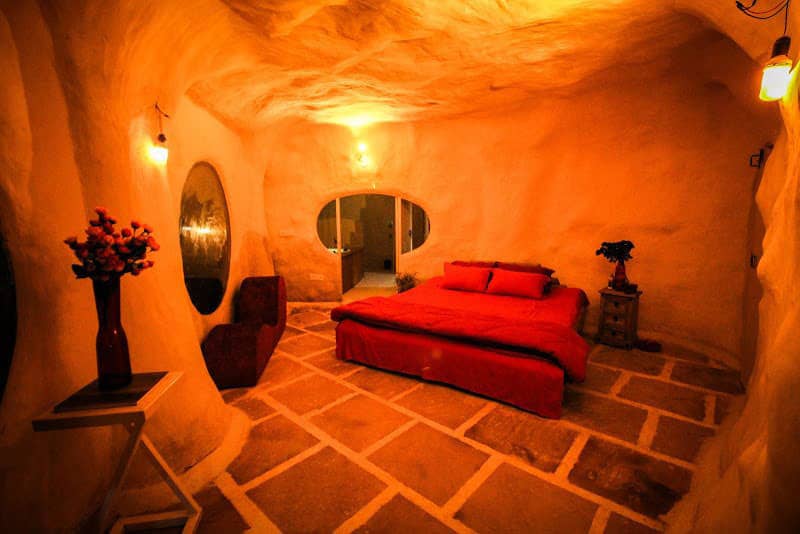 Well, if you can afford a vacation across India or abroad, why not bring the holiday feels, right here in Delhi? There are numerous Airbnbs around town that are perfect for a weekend getaway from your busy lives. Check out Bobo Stays near Khan Market or Santorini in HKV or if you're looking for something more adventurous, then take a look at Caves By Indrajeet in Vasant Kunj for a unique staycation underground or Unique Boho Glamping in Gurgaon. Sounds absolutely marvellous, right?! 
9. Explore National Crafts Museum And Drop By Cafe Lota For Brunch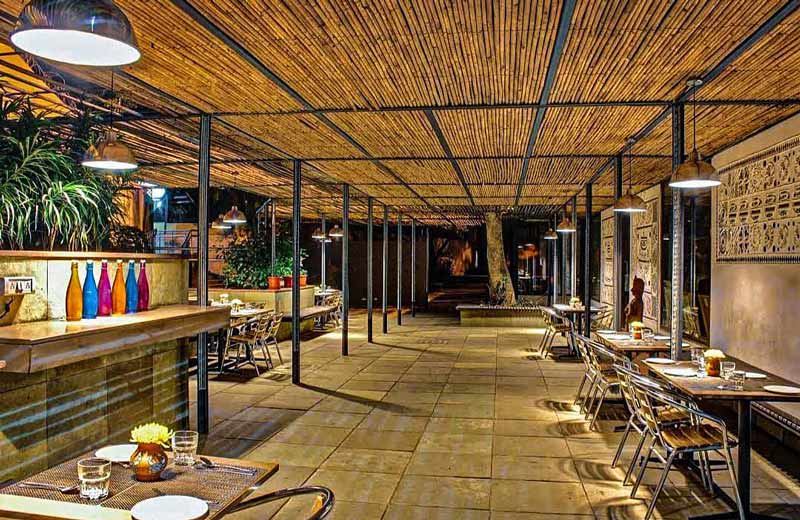 Picture Credits: bestcafesofindia
Well, why not go ad soak up a bit of history these winters and then grab an amazing brunch at Cafe Lota? Lay your eyes on the vast and varied exhibits on display from all corners of the country and you can even sit down and watch the artisans at work here. End the trip here with delish filter coffee and a scrumptious South Indian brunch at the aesthetic Cafe Lota. 
10. Spend An Evening At The Gorgeous Champa Gali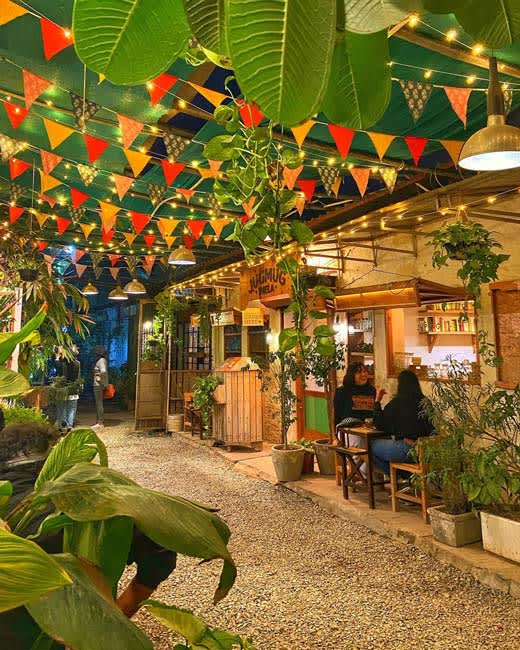 We're loving the pretty decked up stone walkways and soft shimmering fairy lights that deck the entire place. An absolute favourite here is Jugmug Thela, which paints a stunning picture for your Insta reels and obviously, we just love the food here! Drop by for a date with bae or come and chill with your gang this winter! 
 So, what are you doing to make your winter amazing in the city?